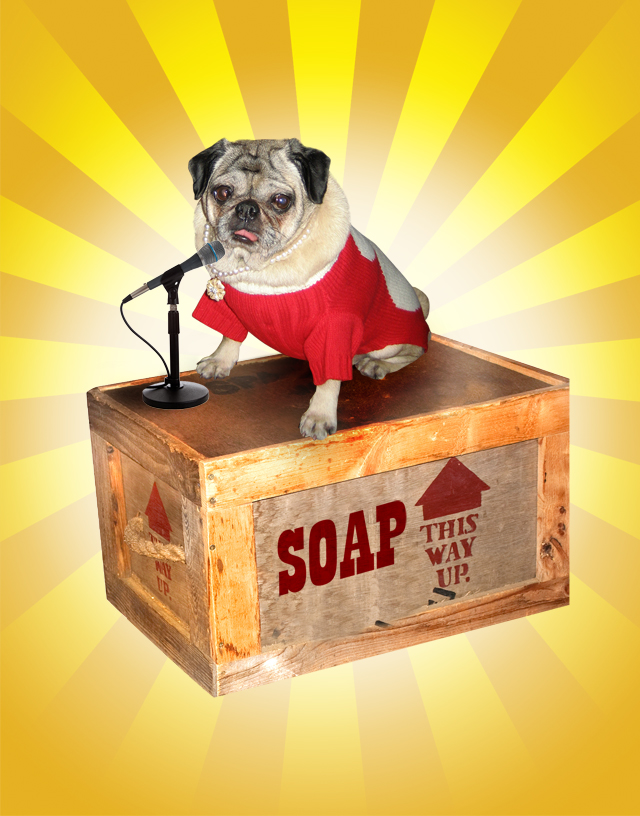 The House of Biscuits apologizes for waiting so long to release a statement regarding John Galliano and his anti-Semitic rants in Paris recently. It has been a struggle to digest these vile and disgusting attacks brought forth by Mr. Galliano—a man who we have personally grown to love and admire creatively in fashion for the longest time. A man who has inspired Mamma Biscuit to channel her best Anna Wintour (Galliano's strongest cheerleader) and inspired our personal style so much that I have interpreted being Mr. Galliano for Halloween in 2009, see photo below.
The Biscuit family is disgusted, disappointed and revolted by the beliefs and the behavior of John Galliano. Regardless of how creative or intelligent any human being may be, all of those gifts will inevitably fall short in the presence of discriminatory hatred—which inevitably leads to verbal or physical violence. We have no sympathy for John Galliano. We have no tolerance for anyone who harbors such beliefs; who trivializes or glorifies the Holocaust and the life of Adolph Hitler as well as the entire gamut of general anti-Semitism that seems to resurface all the time. We view all discrimination the same way—racism, homophobia, sexism, xenophobia and speciesism. We also believe that elitism, religious beliefs or economic brackets should not define and defend a hierarchy of varying levels of acceptance within this list of hate. We celebrate living in this age of technology where we are forced to take responsibility for our actions—whether it is a corrupt government or a drunk fashion designer sitting at a table—the whole world is watching!
Mamma Biscuit is deeply disappointed and may never look at the house of Dior the same way again. If the Galliano pill was hard to swallow, we were totally baffled when Patricia Field came forward publicly to John's defense with her stunningly stupid and ignorant attempt at using Mr. Galliano's professional world (the fashion industry bubble) and his theatrical persona as an excuse for his behavior. So to Patricia Field, we say that this is not scripted theater about the Holocaust or the John Galliano hour—this is his TRUE self surfacing after the lubrication of too much alcohol in real time. We are surprised that a woman like Patricia Field cannot draw the parallels of discrimination being that she is an amazing and influential advocate for gay, lesbian, transgendered and bisexual rights here in New York City and especially focuses those efforts with gay youth and homelessness.
The time has come for Mr. Galliano to really apologize for his behavior and to seek enlightenment through professional counseling. If we, the public, can celebrate the diversity that his persona and sexual orientation brings to the fashion world as well as the world at large, then he shall learn how to celebrate the rich diversity that Jews bring to this world—like any other group of people whom should be valued and respected with decency, kindness and compassion—we are all human beings that yearn to be treated with these exact same values.
OK, Mamma Biscuit can now jump off her soapbox—the Pug has spoken!