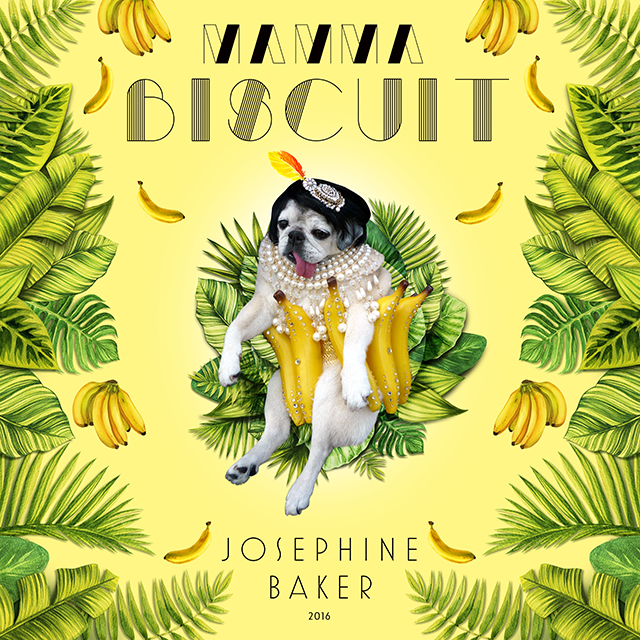 You didn't think that Mamma Biscuit was going to go quietly in the dark, did you? When it comes to Halloween, Mamma Biscuit has always been a boss! Through the years, Mamma Biscuit had reinvented herself from one icon to the next, slaying the competition, showing the world what rescue pugs were really made of and ultimately morphing into her very own pug icon that would live on in infamy for all future generations of pugs and people alike. Mamma Biscuit was the Linda Evangelista of Halloween and I know that she is running blissfully beyond that rainbow bridge right now with her clumsy gait, free from pain and old age, her tongue hovering just above her paws, wagging her curly tail and making all of the children laugh with her Halloween costume as the holiday quickly approaches. It breaks my heart to think that our little gremlin is no longer with us. Just writing this post alone makes me want to sob but both Tommy and I feel fortunate enough to have had eight years with such a special creature in our lives, and we feel even more fortunate to have had this one last costume with her. Just one week before Mamma's passing, I had the opportunity to take her out in her costume for a trial run photoshoot. I guess all of the early planning that went into creating this epic costume really paid off because a day after this shoot, her health declined rapidly.
At any rate, today would have marked the day we would have unveiled this costume to the world at the annual Tompkins Square Park Howl-o-ween dog costume parade. So to celebrate the life of Mamma Biscuit, we are unveiling it all to you as a big pug hug and a great gesture of Halloween cheer from beyond the grave.
MAMMA BISCUIT AS THE GREAT JOSEPHINE BAKER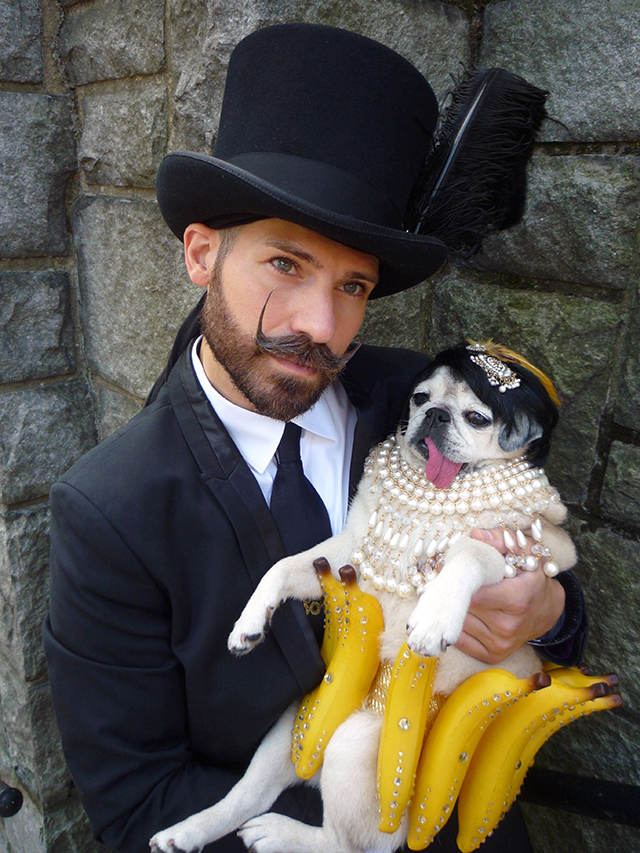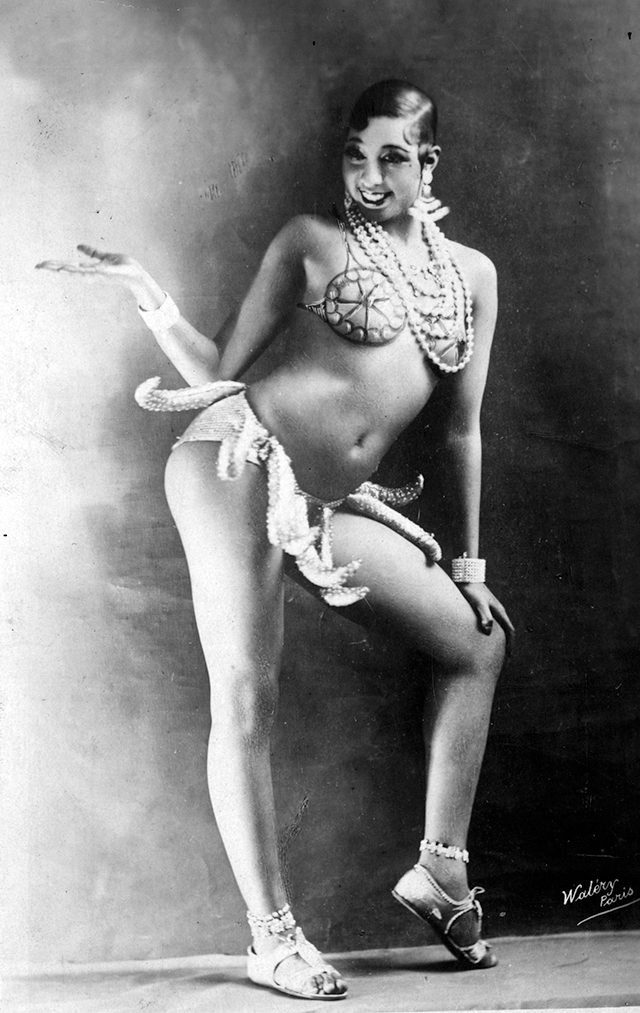 Josephine Baker sashayed onto the Parisian stage during the 1920s with a great sense of humor and a sensual appeal that took Europe by storm. She was infamous for her barely-there dresses and no-holds-barred dance routines. Her exotic beauty generated nicknames such as Black Venus, Black Pearl and Creole Goddess. Admirers from around the world bestowed upon her many gifts including diamonds, cars and nearly 1,500 marriage proposals.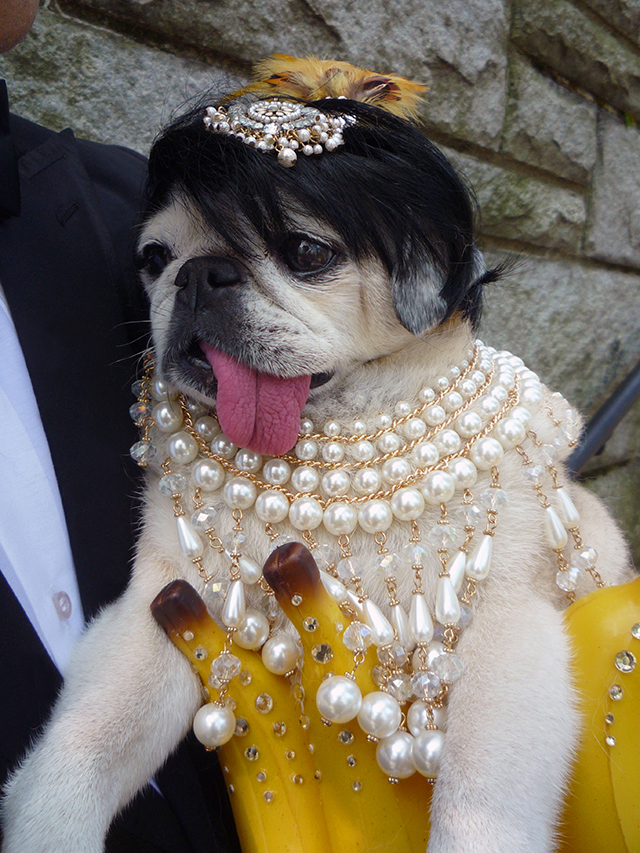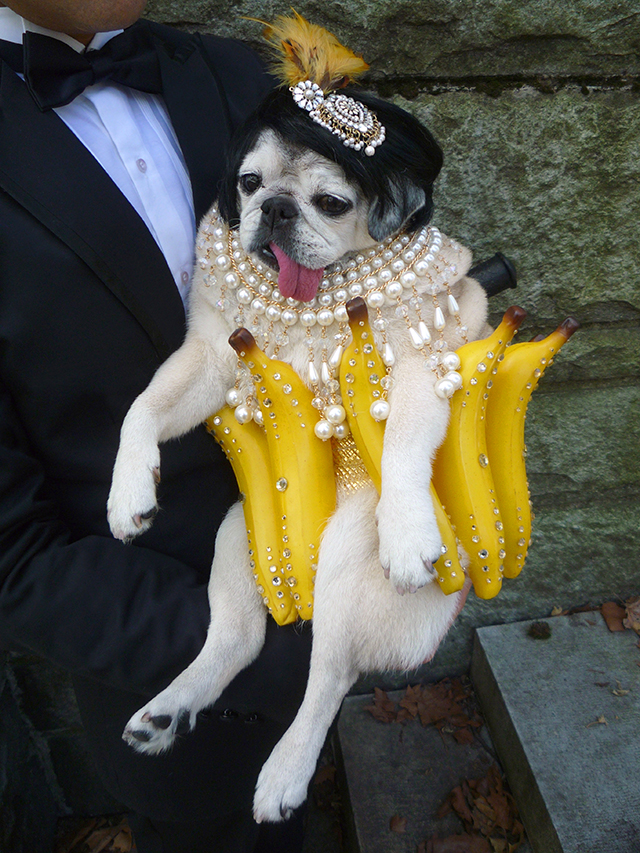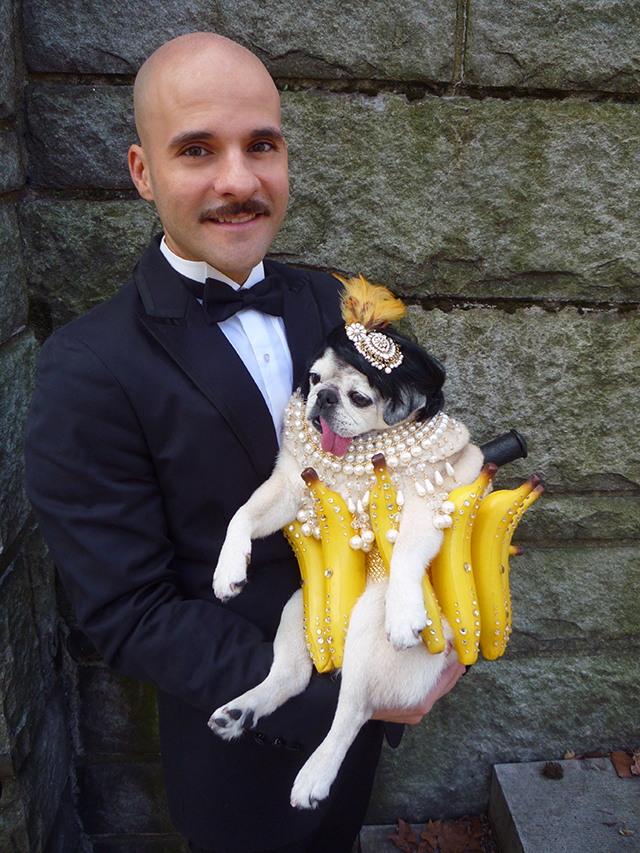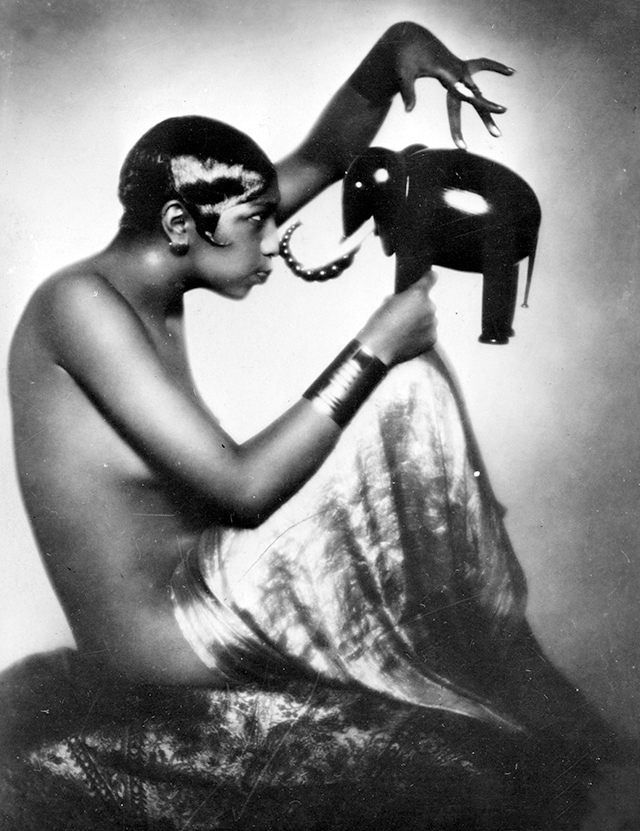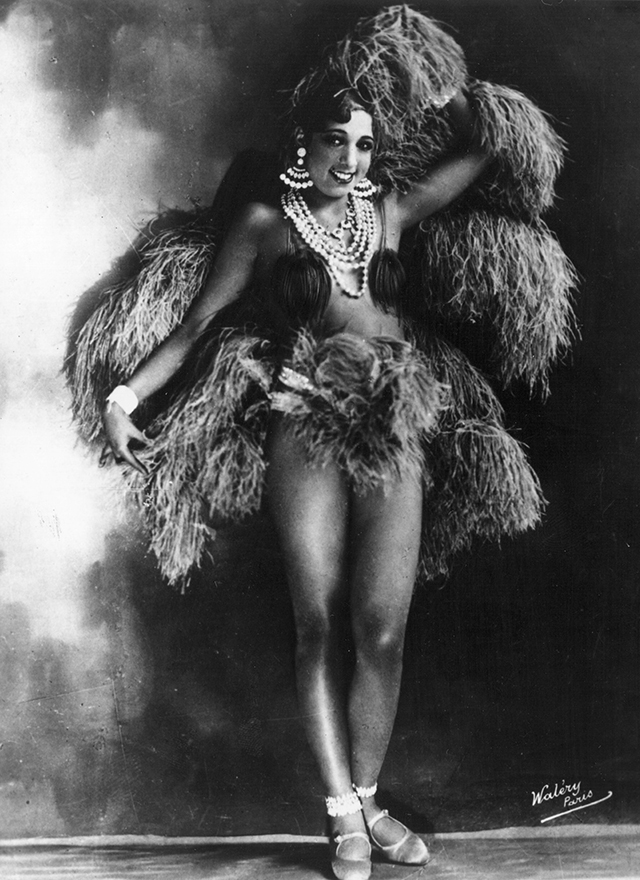 She might as well have been renamed Josephine Biscuit because her appeal and allure matched that of Mamma Biscuit herself. People from all over the world would remortgage their home for a simple meet-and-greet with our little gremlin! Mamma sure did love to shake her tail feather although had these diamond encrusted bananas around her waist been real fruit, they would have been eaten before she hit the stage to perform. Such was the life of a food-obsessed pug!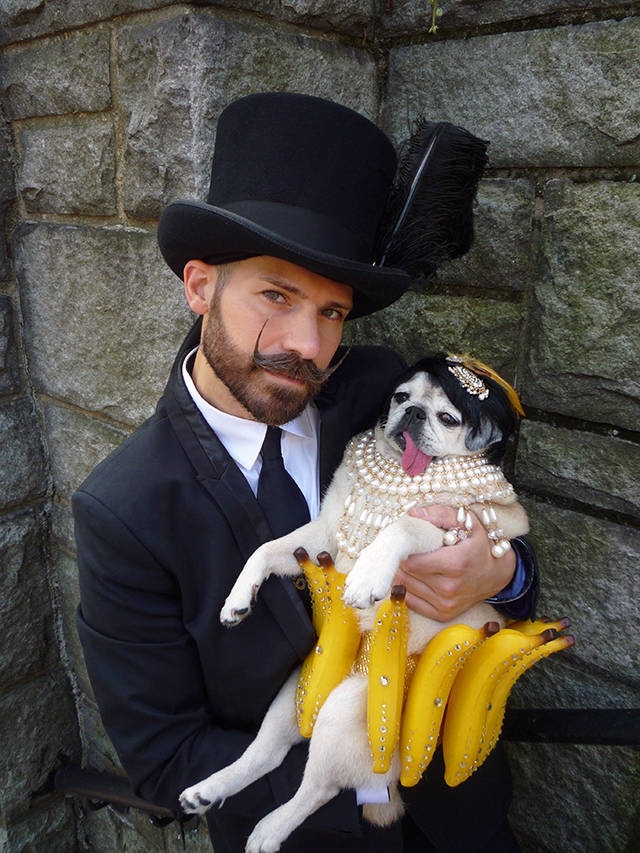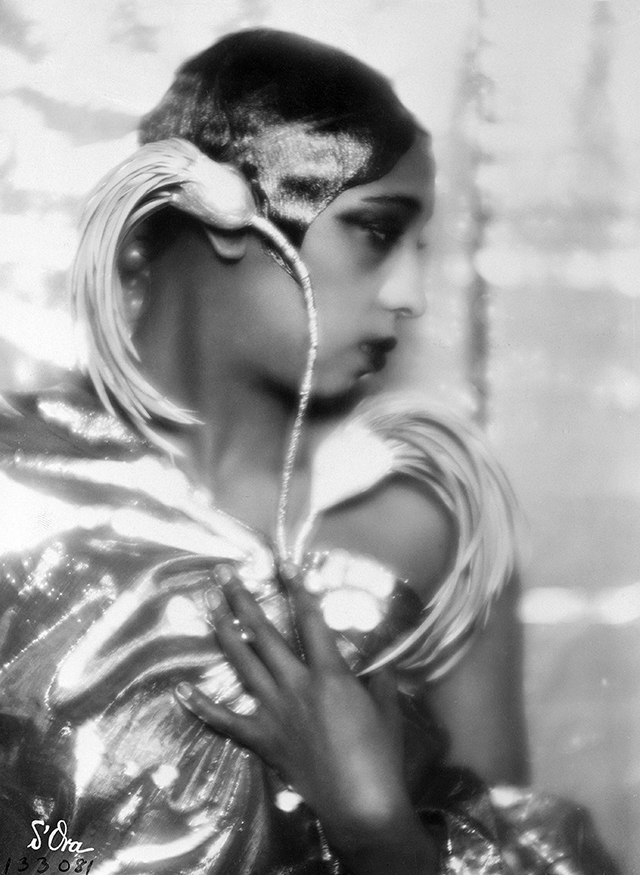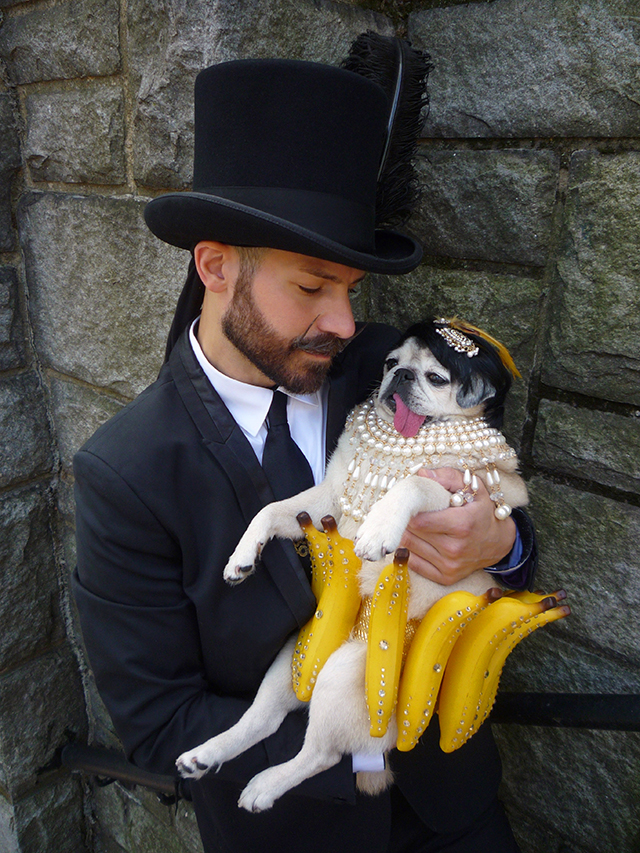 So there you have it folks, Mamma Biscuit's last official Halloween costume: Josephine Baker.
Thank you all for the love and support and living the crazy and inspirational journey that was Mamma Biscuit's life!
We love you all and Happy Halloween!