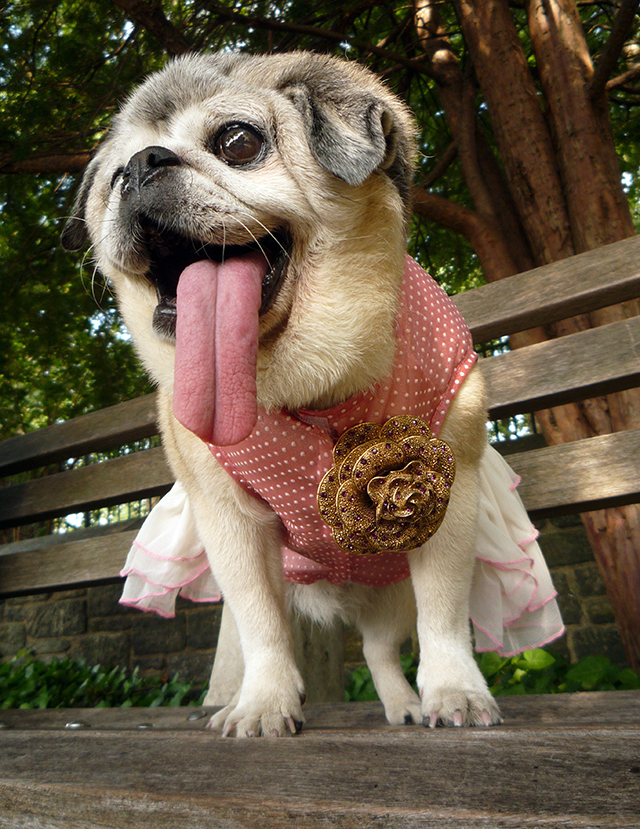 Happy birthday
Happy birthday Baby Oh
I love you so
Sixteen candles
Make a lovely sight
But not as bright
As your puggy eyes
Blow out the candles baby
Make a wish come true
For I'll be wishing
That you love me too
You're only sixteen (your sixteen)
But you're my teenage queen (your my teenage queen)
But you're the prettiest and the loveliest girl
I've ever seen (I've ever seen)
Sixteen candles
In my heart will glow
Forever and ever
Oh, for I love you so (for I love you so)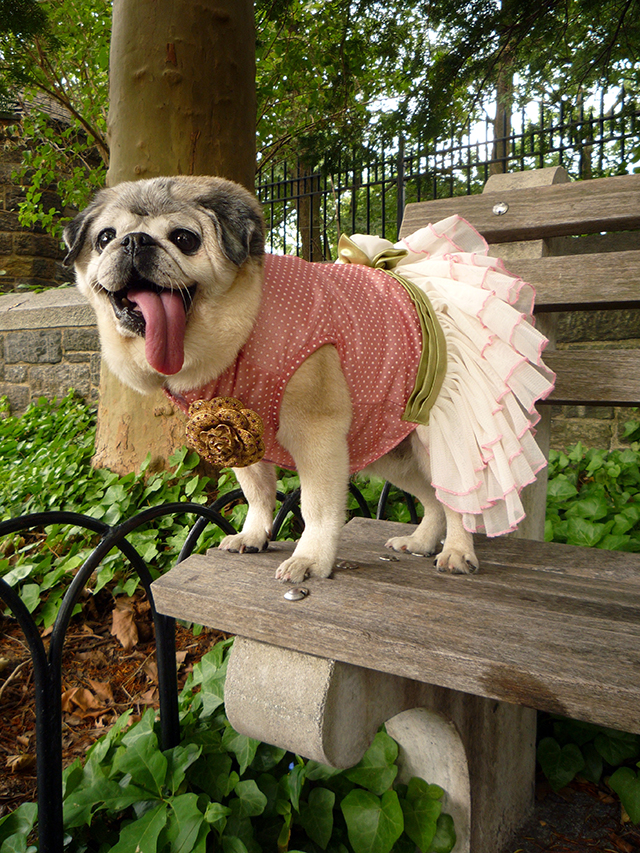 That's right folks, today is Mamma Biscuit's Sweet Sixteen Birthday and boy is she everyone's teenage dream. Hell, she's my teenage dream and I'm pushing 40 years old! Whenever I hit the pavement with her for our daily walks, people from all over the hood stop us to ask how old she is and whenever I tell them, they are in total shock!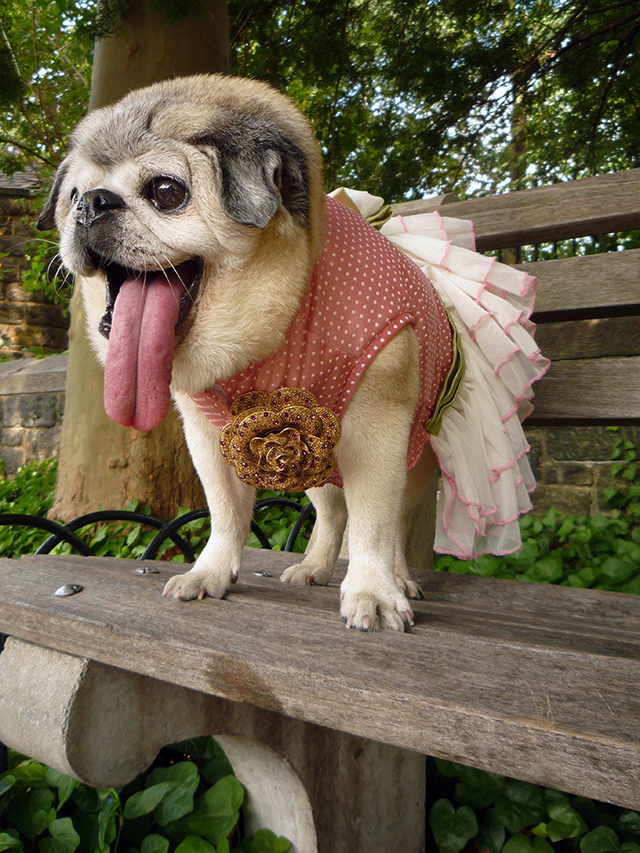 "But she looks like a puppy" they all say with bewilderment and excitement to which I counter with, "She's a regular Benjamin Button. She's svelte, spry, aging in reverse and accidentally vegan" to which we all begin to laugh as she lunges forward on her leash to pick up a plastic bottle cap from the dirty sidewalk with her epic tongue and almost choking herself to death! I know this sounds silly but Tommy and I joke all the time that Mamma Biscuit will outlive us both. We regale ourselves with hysterical future scenarios in which both Tommy and I are in wheelchairs, pushing 80 years old, and bickering with one another about having to take Mamma Biscuit out for a walk when we can't walk ourselves. Her fur coat will be totally white and we will rename her MOTHER TIME. The worst part of this future vignette is that our snack negotiations/tactics when it comes to soft peanut butter treats will get completely out of control as she will inevitably outsmart us both in our Golden Years and have total control over the cookie jar! Getting old is a bitch but apparently, it hasn't been for Mamma Biscuit!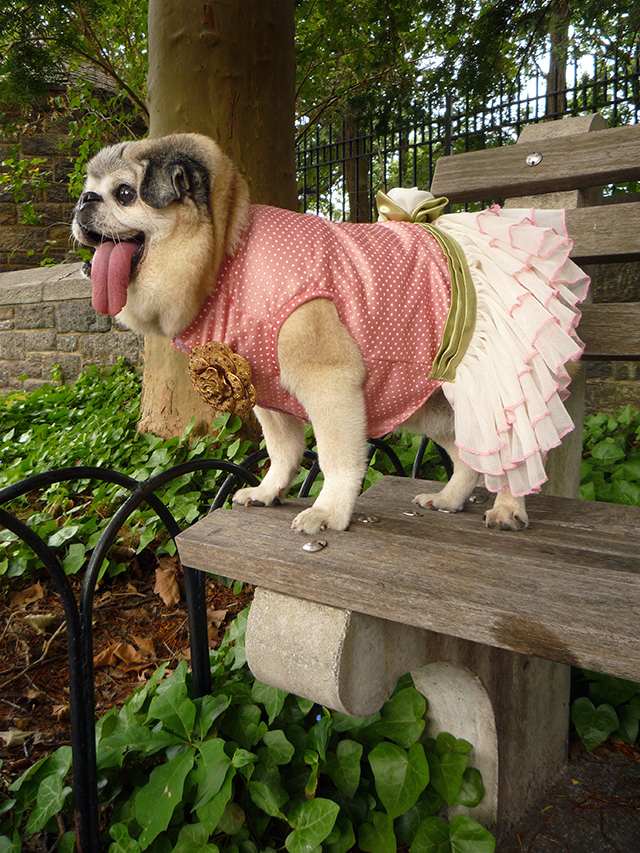 In the meantime, let's celebrate Mamma's 16th birthday today, the day we picked her up at Curly Tail Pug Rescue at the ripe old age of 8. Mamma is 16 years old today which makes her a whopping 112 years old in human years! Bitch should be clearing a social security check, a pension from her imprisonment at the puppy mill down in Georgia (those fucking inhumane bastards) and she should be giving us senior citizen discounts—preferably for Tommy and I to use at the next Vivienne Westwood sample sale! Mamma Biscuit is a living legend at this point. Her epic style has been covered by almost every news outlet out there. When you've been photographed by Bill Cunningham (may he rest in peace) for the New York Times, there really is no higher step on the social registry ladder left for her to climb. Mamma has also been featured in several books including Tracey Stewart's Do Unto Animals and has graced several book covers as well—and let's face it, her wardrobe has a fucking wardrobe! Her jewelry rivals that of the collections of both Joan Rivers and Elizabeth Taylor combined and her star magnetism is as powerful as Madonna! She's what the young generation calls "A BOSS" and she will slay everyone with her unbearable cuteness and chic sense of style!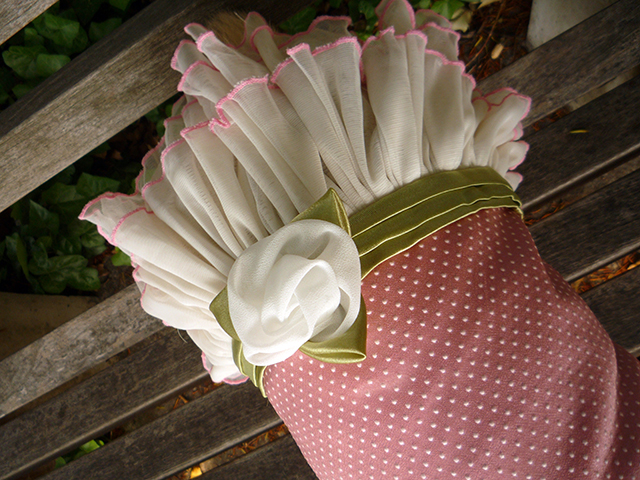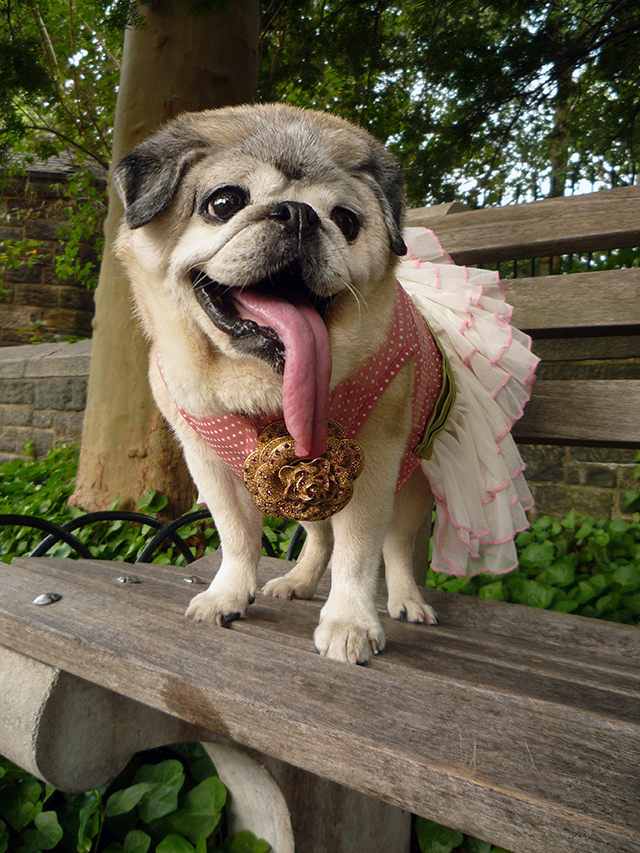 So today, I say to you Mamma Biscuit, thank you for giving Tommy and I the best 8 years of our lives. Here's to the next decade of redefining what is and isn't appropriate for an elderly pug lady to wear. You and Madonna can trail blaze ahead with zero fucks to give and a whole lot more cleavage to bare!
Please go and follow Mamma Biscuit on Instagram. Her handle is @desperatelyseekingmammabiscuit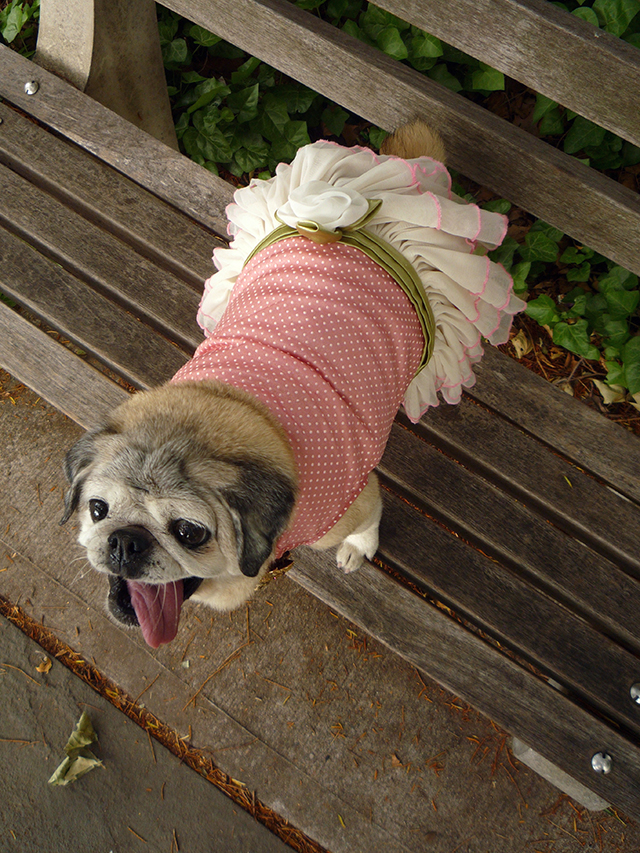 Happy Sweet Sixteen my little Spumoni Face!
Enjoy