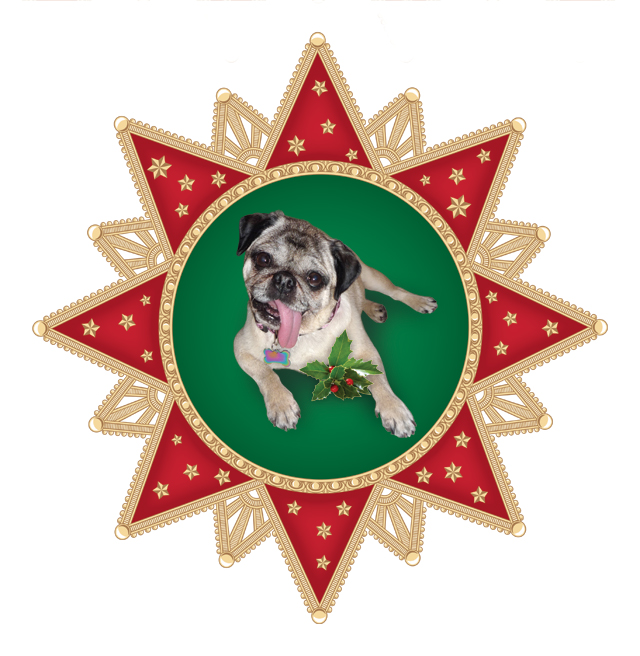 Mamma B is in constant Christmas mode no matter what time of year it may be. Her Italian fathers have instilled the importance of being completely obsessed with and totally fanatical about anything holiday related—especially if it's made of plastic or in occupied Japan! We believe that it is never too early to start designing a floor plan for your home or apartment—to rearrange furniture throughout the year to allow optimal space for a seven foot tall pine (in plastic of course) and an entire ceramic village furnished by Department 56. The Biscuit's become busier than Charlie Sheen's liver during the week before Thanksgiving in preparation for the holiday extravaganza that unfolds within the Pug Palace so really, this post should come as no surprise . . . no matter how off-season it may seem to you.
With that said, Mamma's first find is a box set of hard plastic diorama lights that have been crafted in Italy, circa 1950. This fantastic, all-original boxed set of frosty lucite half-spheres set with tiny hard plastic scenes illuminate with hand-blown Italian bulbs. Mamma is a bit concerned about how she would replace those bulbs once they burn out but she'll cross that bridge when she gets to it! These beautiful bulbs glow in pastel shades behind the hand-painted scenes and shimmering sequin stars that are pasted within the interior walls of these spheres. Due to the delicate nature of these lovely holiday orbs, Mamma has decided she will create a wonderful holiday vignette by laying them within a glass cloche surrounding a well-crafted scene. We can't wait to get started!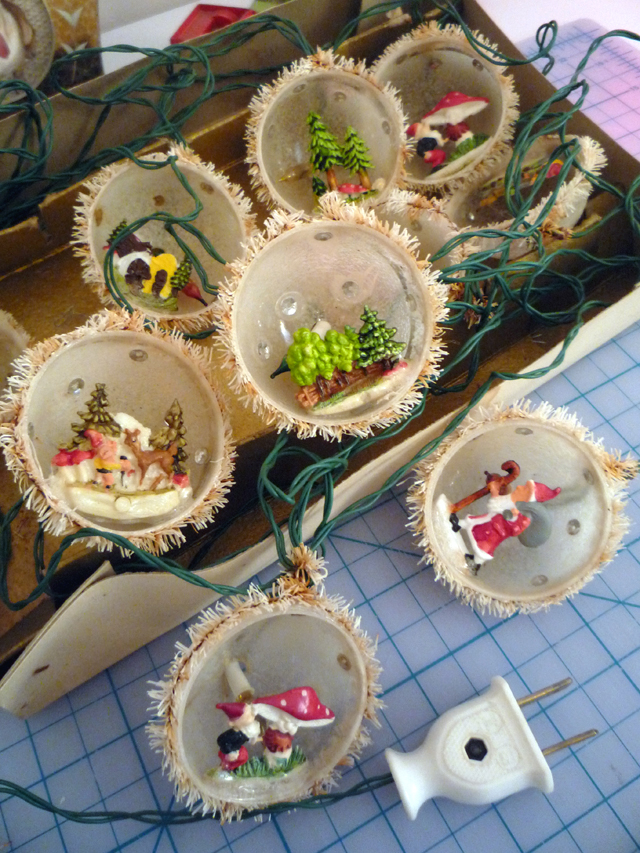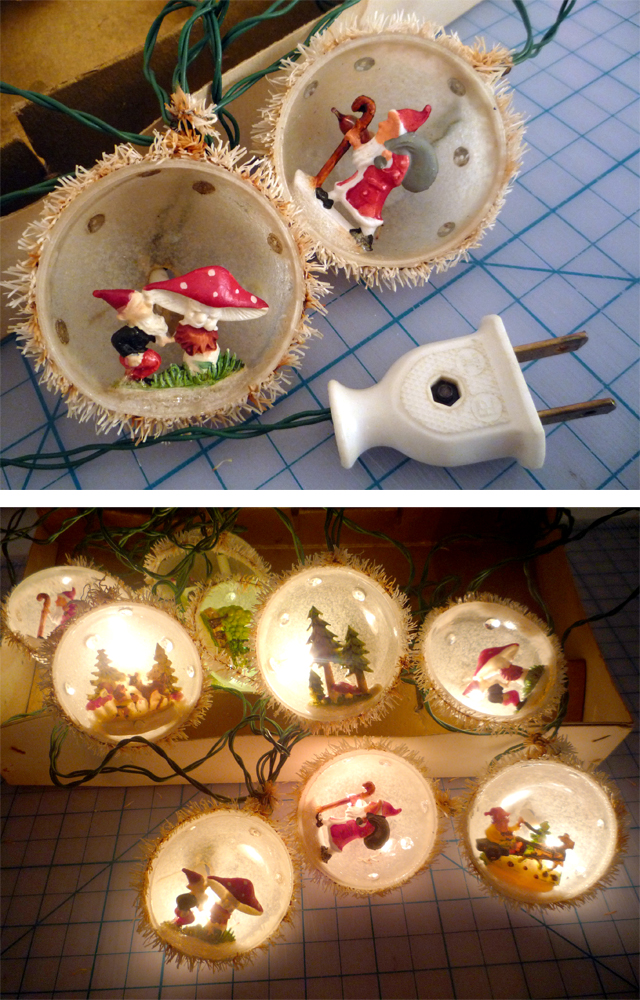 Another obsession we Biscuits have is with hand blown, mid-century Russian ornaments and boy did we find a beauty. This amazing glass figurine of a girl in winter coat with pink gloves and squeeze-clip base is just so charming. The glass has been weathered just enough to give it a soft, vintage feel. From Russia we head back to the States with these fantastic hard foil, mid-century burst ornaments with glass ball centers! How excited are we to get these hanging from both corners of a doorway adorned with garland?!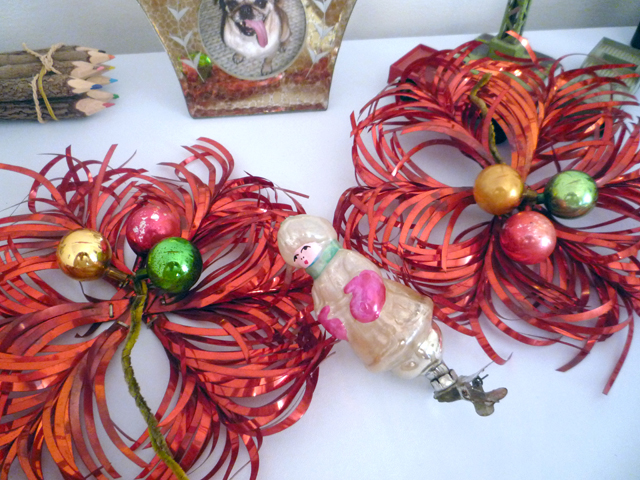 It's never too early to start planning—Christmas is only 294 days away!
xoxo
Mamma B and Family