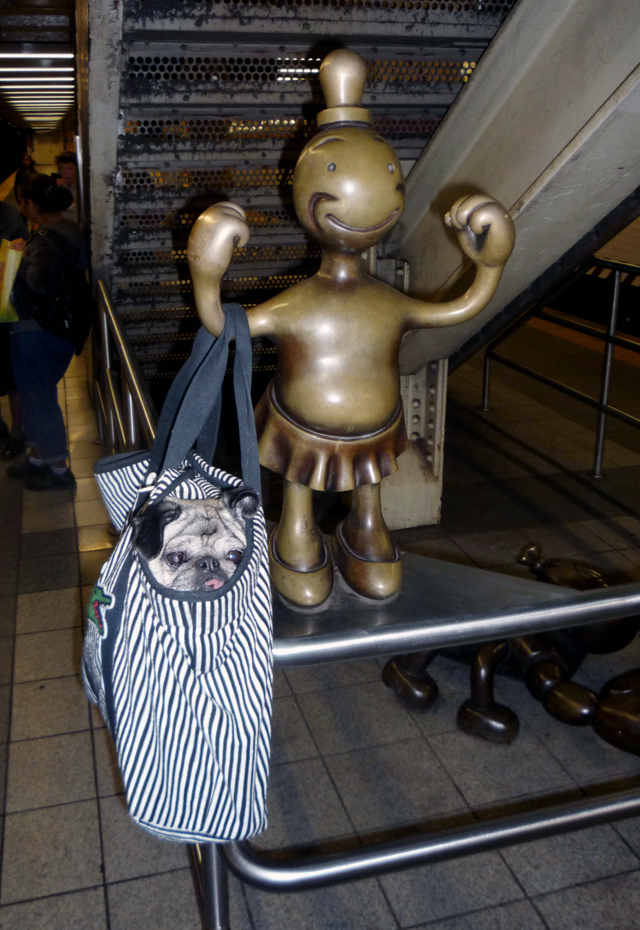 Mamma Biscuit has become as urbane and metropolitan as any other pup who's moved to the big, bad city in search of an adventure. This bitch is strictly an "A" train kind of gal—always running in and out of Harlem, Sugar Hill and Washington Heights—among many other neighborhoods throughout the five boroughs of New York City!
Here she is waiting patiently for her ride at 14th street and 8th Avenue in Chelsea (a gayborhood she frequents on a daily basis) and wondering where the hell is the express train! Luckily, Mamma has the luxury of waiting in the comfort of of her Lacoste bag.
Uncurl your tail Biscuit Lady, put on your head phones and spin some Duke Ellington and get ready to take the A train. Hurry, hurry, hurry Mamma, take the A train, the quickest way to Harlem.
Have a nice trip!
xoxo
The Biscuits!