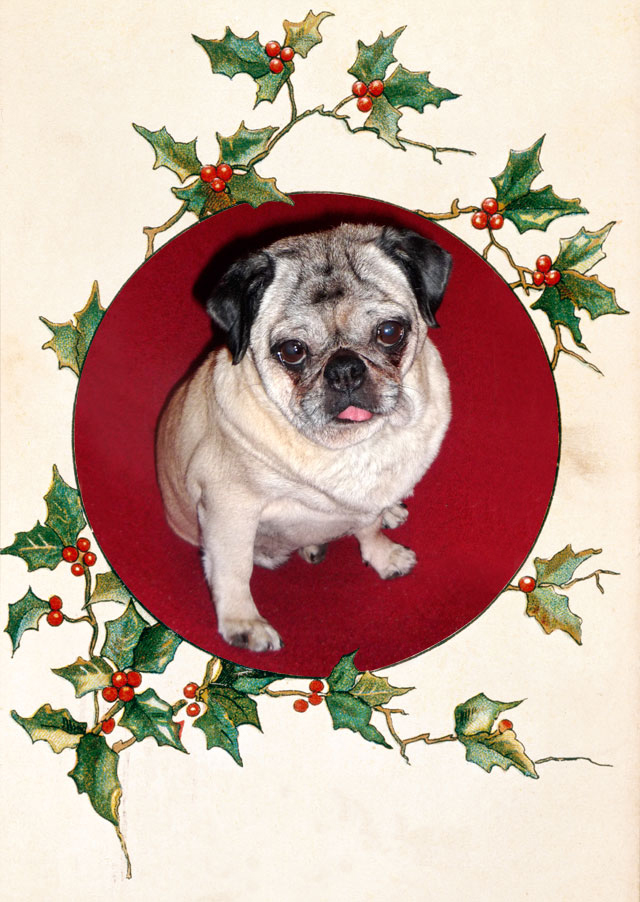 As we approach the bloody and violent death of Jesus Christ (note to Mel Gibson), Mamma and the Biscuits are busy preparing for his immaculate birth with these fantastic new seasonal items. Don't roll your eyes people, Mamma's really excited to show you her new goods so put your Paas egg dying kit down for a hot second and come with us to Mamma's workshop in the north pole, you'll be glad you did.
First up is this amazing, hand-blown glass ornament of the Christmas tree at Rockefeller Center in New York City. This substantial piece measures over 6" in height, more than 4″ in width and will undoubtedly command a lot of attention and space on our tree. It is beautifully crafted in Poland and captures the glittery magic of the tree while also highlighting the Prometheus Fountain (sculpted by Paul Manship) which symbolizes, among other things, the vital forces present in the midst of our city. This ornament will be a great new edition to our large and growing collection of landmark-themed ornaments from around the world.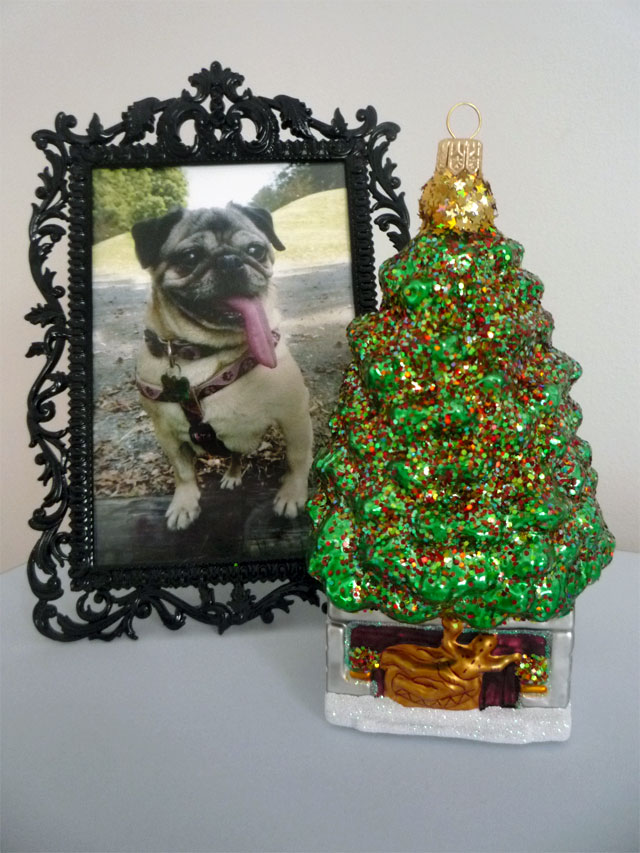 Next on our palette is everyone's best friend (besides Mamma Biscuit)—chocolate! OK, it may be toxic for dogs to ingest but that doesn't mean Mamma can't fantasize about a nice, rich piece of chocolate. To help her along with that fantasy is this really unique ornament of an unwrapped chocolate bar. In all of our years collecting, we have never come across an ornament quite like this—and it's life-size too. This piece is also beautifully crafted in Poland and is rendered in such a realistic way that we'll have to hang it high on our tree so we don't risk Mamma attempting to gum at it like a treat right off a branch during the season.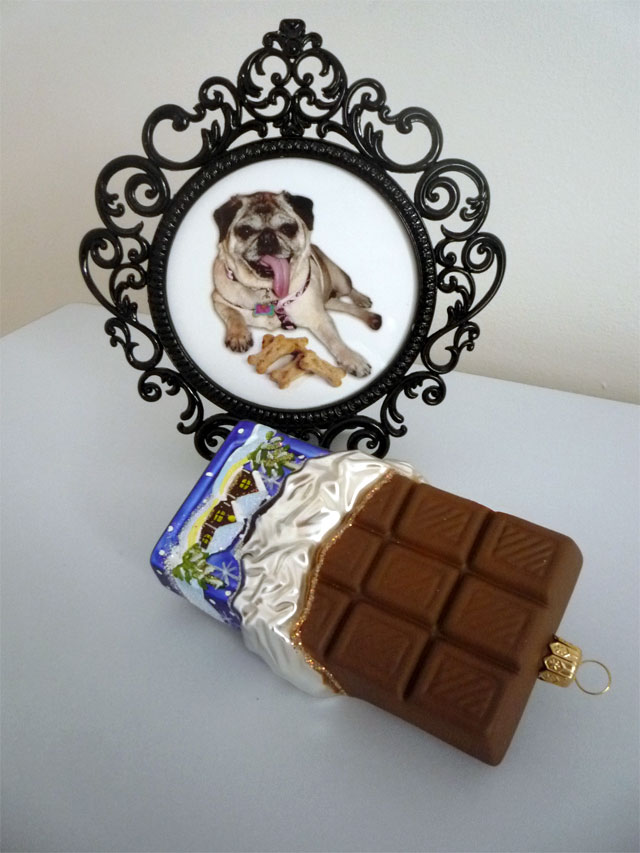 Our last selection can also qualify as one of the more unique ornaments we have acquired in our collection—an Earl Gray tea bag. Not that we support those pesky, right-wing tea baggers however, we do enjoy a nice cup of Earl Gray every once in a while so why not represent it on our Christmas tree as well. Unfortunately, this ornament was made in China and the quality isn't so great. There is nothing we dislike more than a glass ornament that sounds and feels like plastic—and that's what this is, however the mere fact that it's a tea bag ornament was enough for us to look beyond this flaw.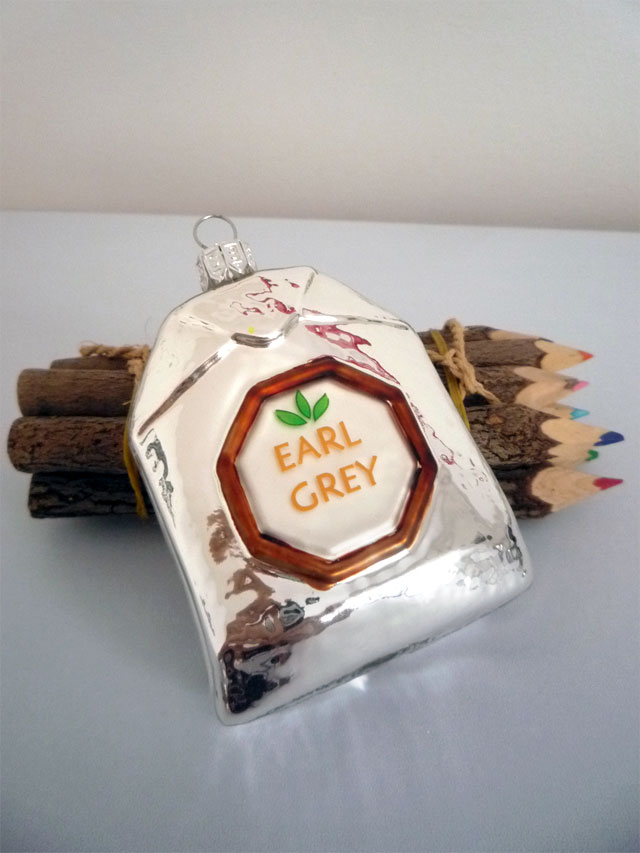 See, that wasn't so bad, and I'll bet you all are inspired and excited for the upcoming season. But for now, you may go back to staining eggs and harassing rabbits!