So as you all know, the Biscuits recently visited with family out in Arlington, Virginia and Washington DC. The weather was extremely cloudy, damp, dreary and totally unsuitable for site seeing all the monuments in our Capital but it was perfect for an antique market/junk-thrift-crawl—and boy did we score some great seasonal items, records and other oddities. I'll leave those goodies for another post but for now I wanted to share some photos we took at Lyon Village Park in Arlington.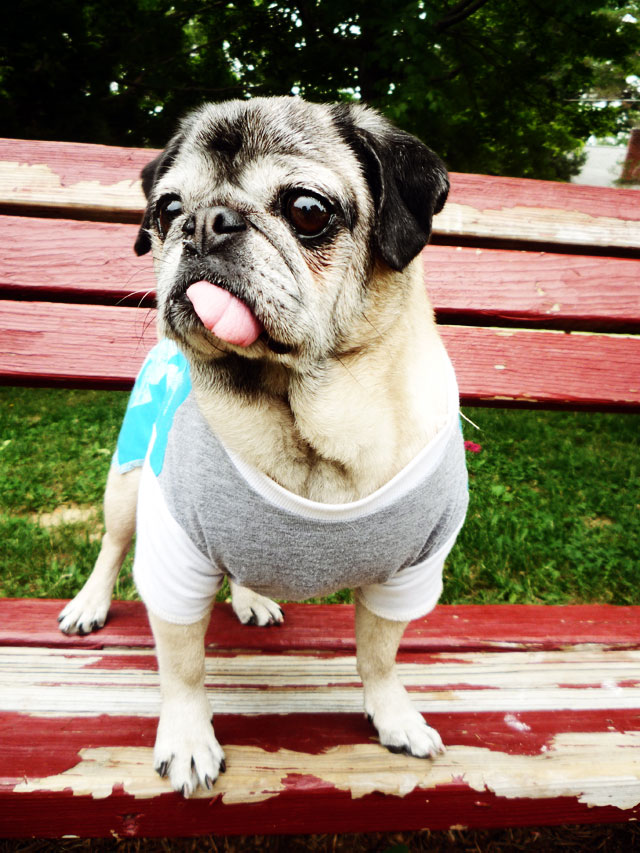 Mamma passed this park every morning and early evening during her walks and she was a major hit with all of the children playing in the nearby sand box and monkey bars. Our Lady of Biscuits is always ready for her close-up—as long as whomever is taking the photo has a soft-chew treat dangling next to the lens.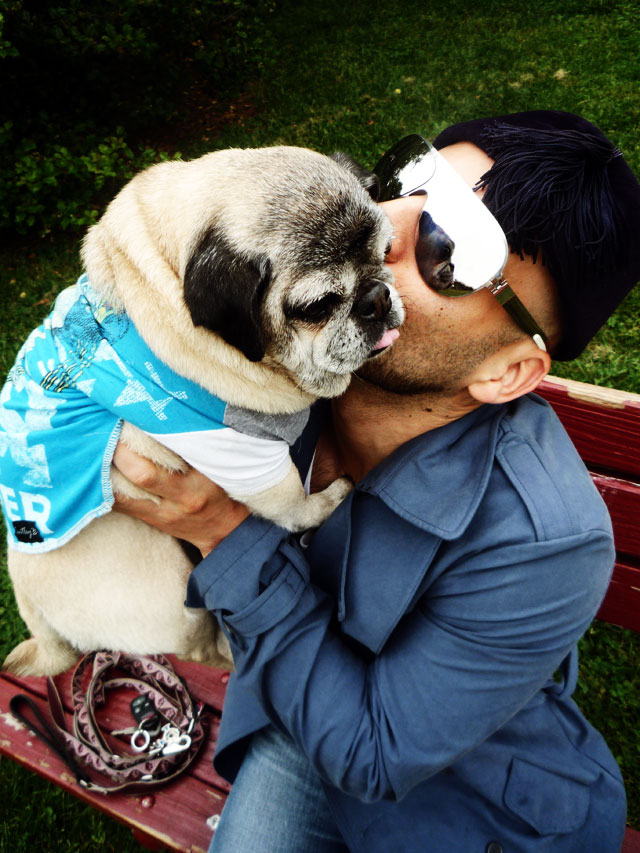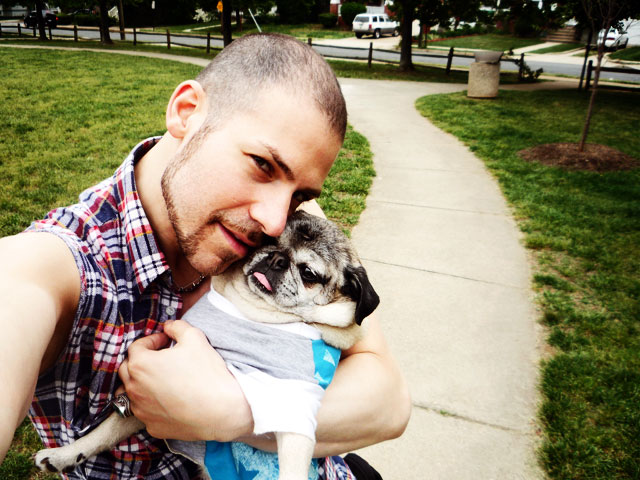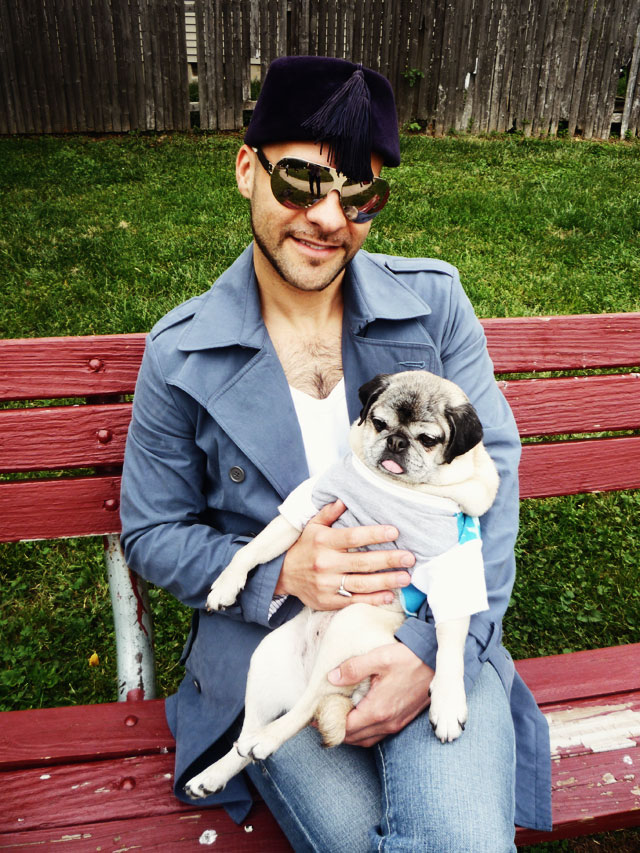 There is nothing Mamma enjoys more than to spend an entire day in and out of the car with her dads while they search through piles of unspecified antiques and odds and ends. Of course we carry our little gremlin neatly and swiftly within her Lacoste bag the entire time so that she can nod off using the spout of the bag as a chin rest.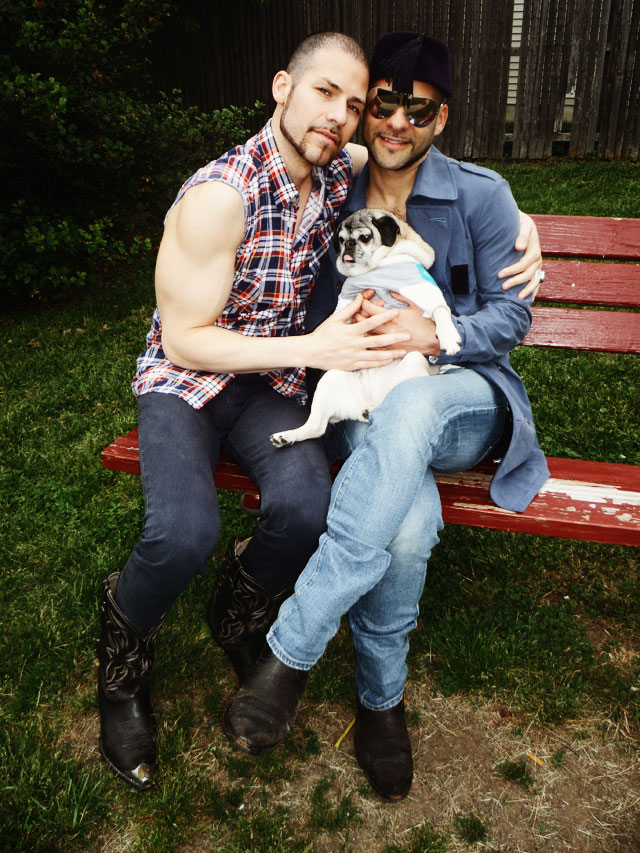 Me, Tommy, Mamma and a park bench all conspire to make a wonderful late-afternoon!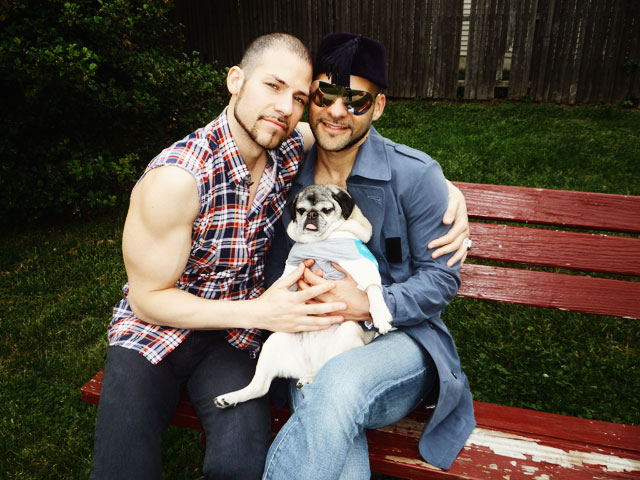 Enjoy!