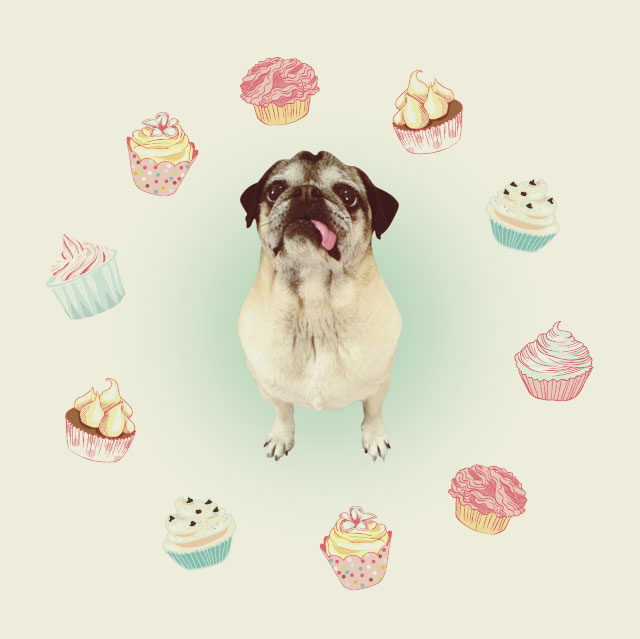 What made Mamma Biscuit so deserving of an entire bounty of Sweet Semosh vegan baked goods? Might it be that she was such a good little girl during our recent trip to Toronto? Or that she's the perfect model? Maybe it's because she dreams of cupcakes dancing around her head. Whatever the reason, Mamma and I woke up to an overcast Saturday morning waiting for what luckily turned out to be a mild hurricane named Irene, and more luckily, a plethora of vegan baked treats we'd like to share with you!
For those who don't know, Sweet Semosh baked goods are by far NYC's best vegan desserts! These unique dairy-and egg-free delectables are baked from scratch with artisan craft daily! Mamma, along with dessert lovers everywhere, agrees that these treats taste better than conventional cupcakes and cookies. Baking exclusively cruelty-free, Tommy has perfected the art of compassionate dessert baking. And being of the four-legged, imprisoned variety, Mamma certainly appreciates compassion. Additionally she only shares the very best with her readers as you know, so scroll down and feast your eyes on the treats Tommy had waiting for us! **WARNING** YOU MAY LICK YOUR SCREEN.
First up on our tropical storm menu are these amazing Coconut Dream Cupcakes with toasted coconut flakes. The delicious, dense coconut cake is surprisingly light and buttery. The coconut icing is to die for. Mamma is glad Tommy takes the time to gently toast his coconut shavings. Honestly, these cupcakes blow any Magnolia cupcake out of the water and quite frankly, Carrie Bradshaw should have been nibbling on one of these instead. At least no chickens and cows were tortured for these treats so they are truly guilt-free in that department!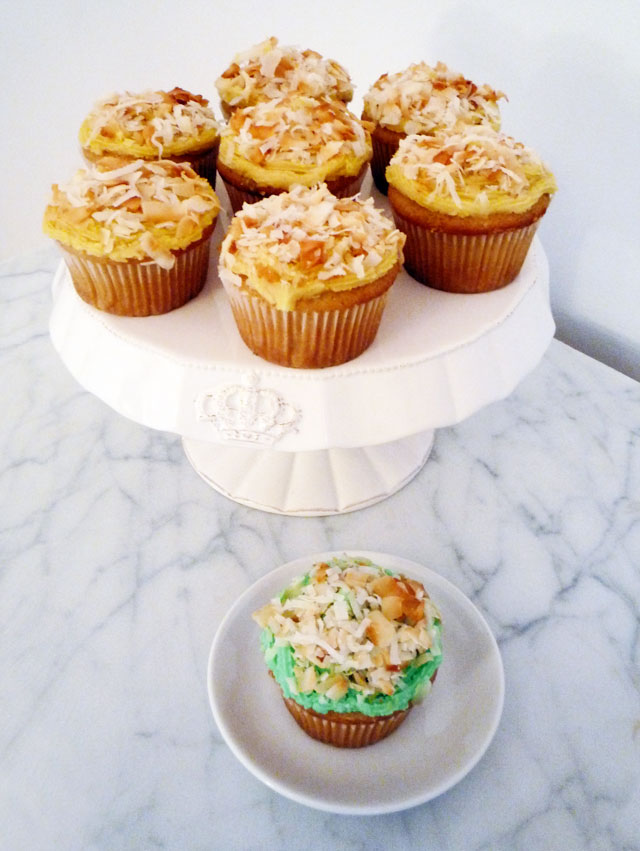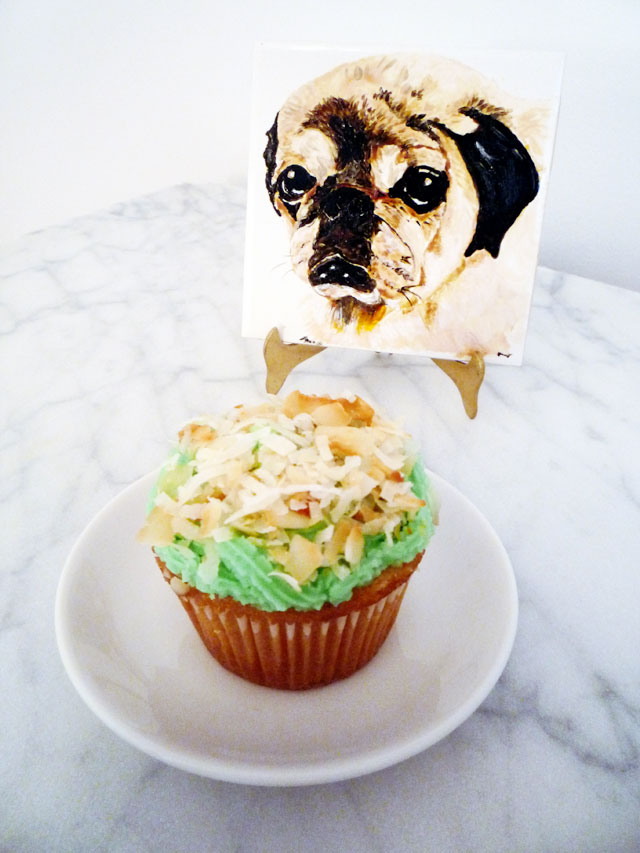 And these cupcakes with the green icing are Coconut Dream Cupcakes kissed with fresh lime juice. We wanted to get real tropical, ya'll.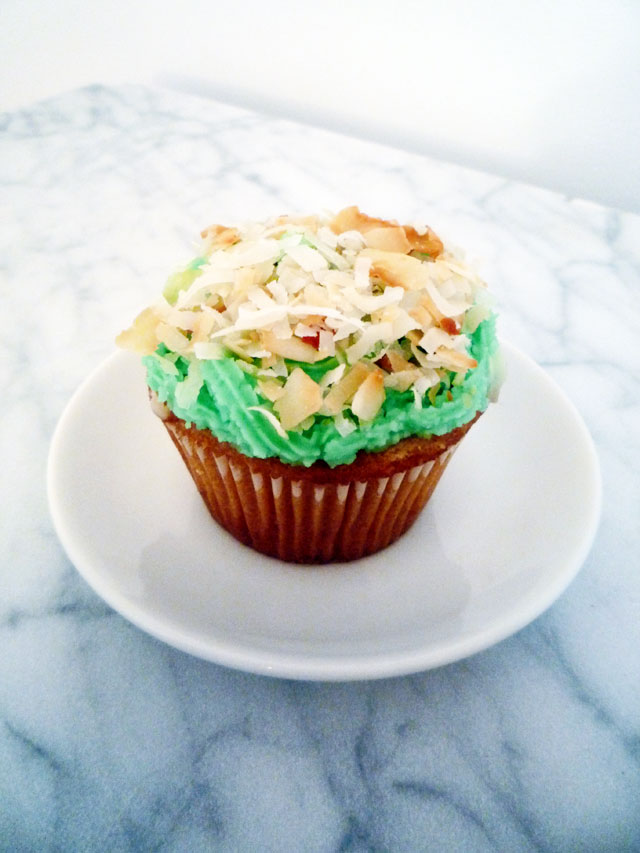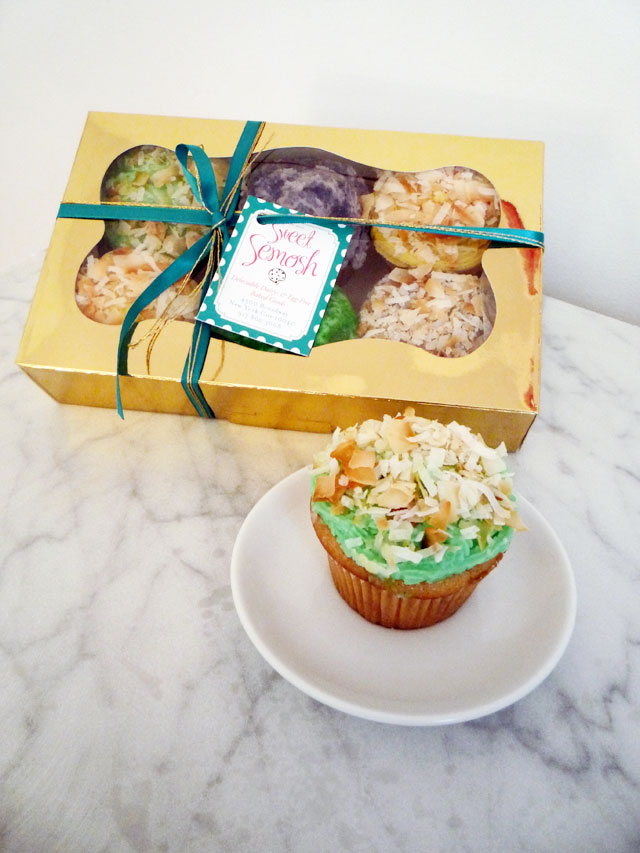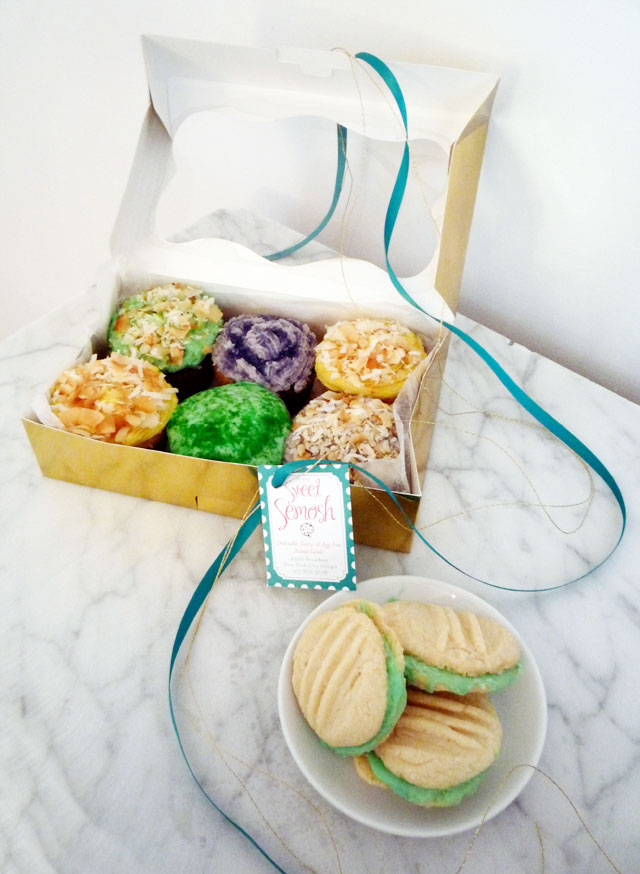 Next up are one of Tommy's signature cookies, these amazing Chocolate Chip Melting Moments. These buttery biscuit-like cookies are sandwiched together with rich chocolate chip butter cream icing. And again no dairy is used to create the cream! Unbelievable? Believe it!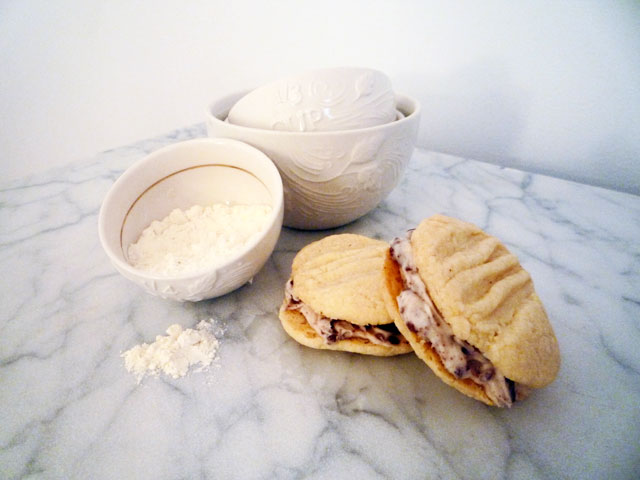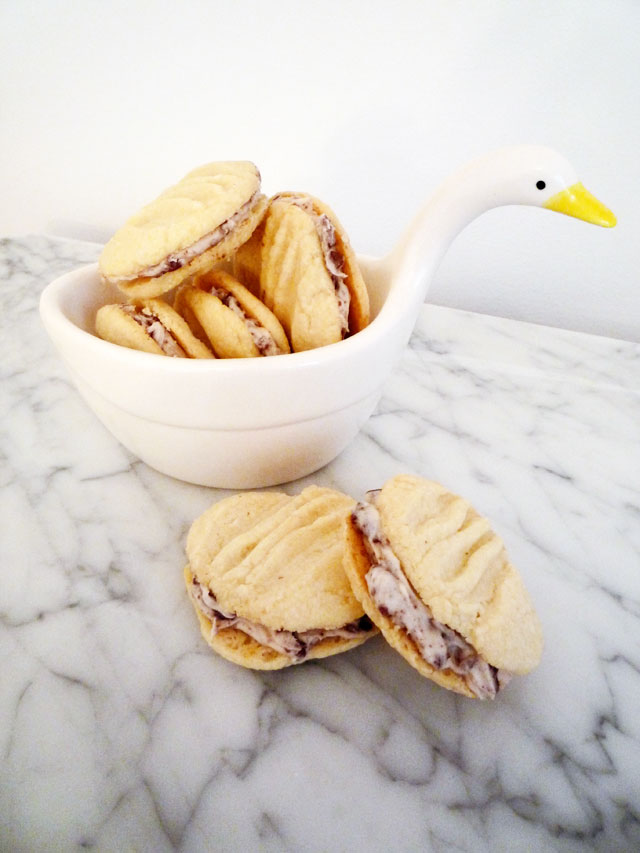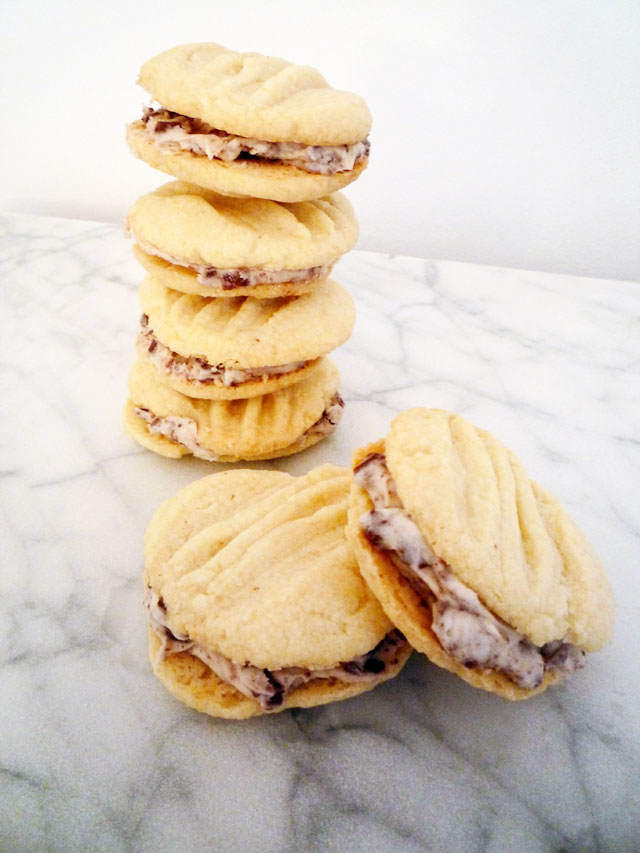 The cookies with the green icing are Coconut Lime Melting Moments with the same coconut lime icing Tommy frosted his Coconut Dream Cupcakes with. We all know chocolate is a no-no for Mamma, so Tommy created these heavenly cookies with Our Lady of Biscuits in mind. She can't wait to taste what else comes out of the Sweet Semosh oven.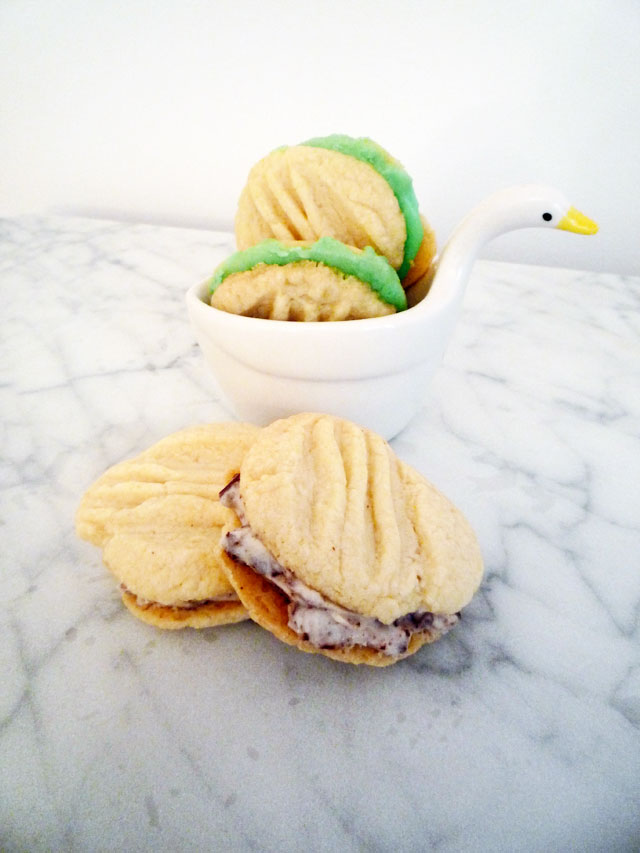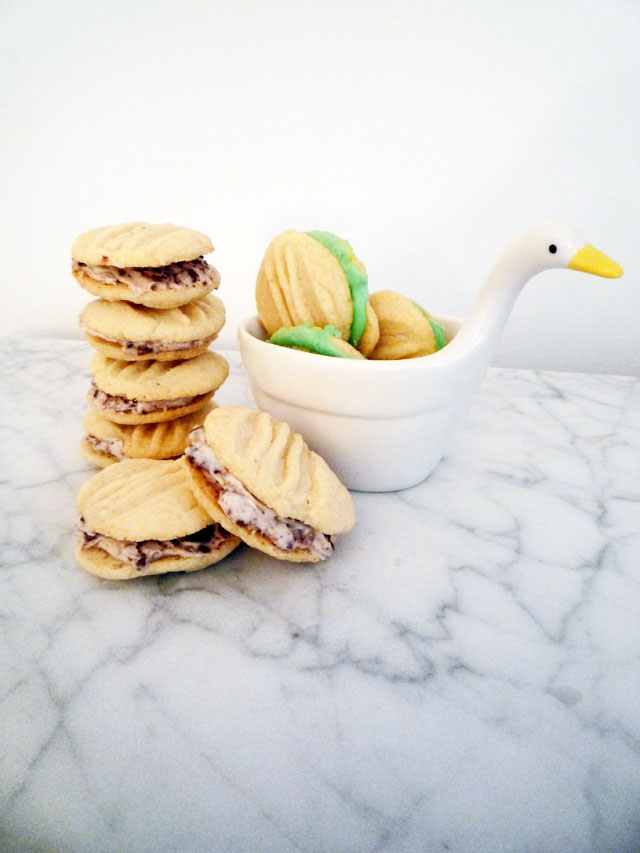 We really couldn't have planned a better way to weather out the storm than to cozy up with our Biscuit Lady and our good friends at Doorsixteen to enjoy Sweet Semosh baked goods!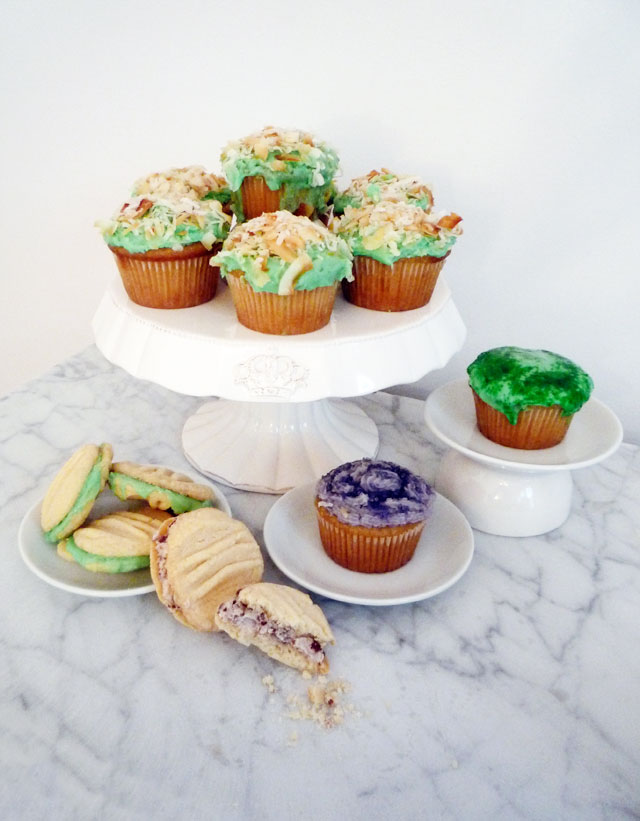 Enjoy