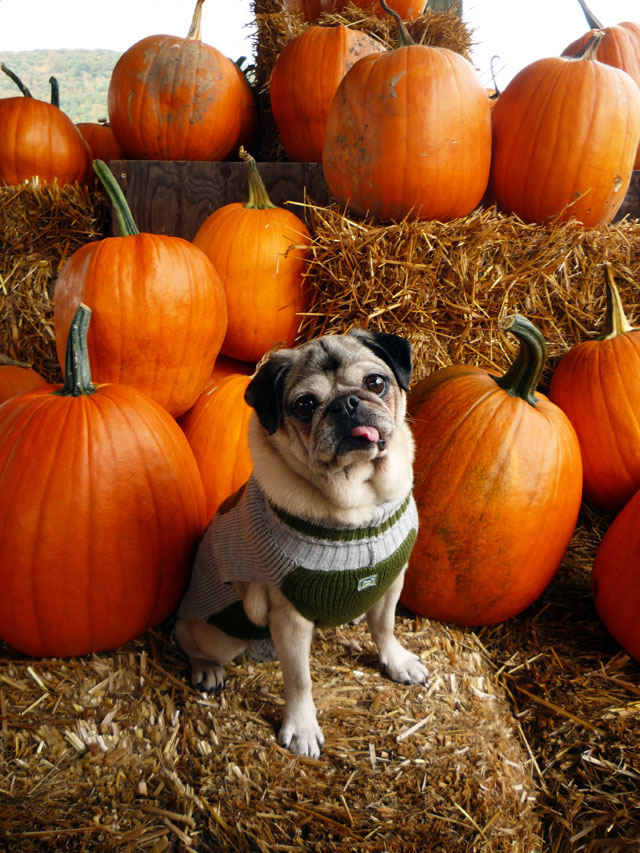 It took us a while to persuade out little Biscuit to wait in the pumpkin patch for the Great Pumpkin to appear! Ok, I know this isn't necessarily a pumpkin patch but use your imagination, it's close enough. Like Lucy in Charlie Browns' It's the Great Pumpkin, Mamma wasn't buying it! She wasn't about to miss the festivities of Halloween to wait for an imaginary Pumpkin to appear to give her any treats. NO, our little gremlin knows exactly where to go to get what she wants, and when she wants it, (mainly food) she shoves her snout in my face while sneezing and rolling up her tongue in her mouth. If it's not my face, it's in my ear and the audio alone on such an up-close moment with Mamma's snout is tremendous—and wet!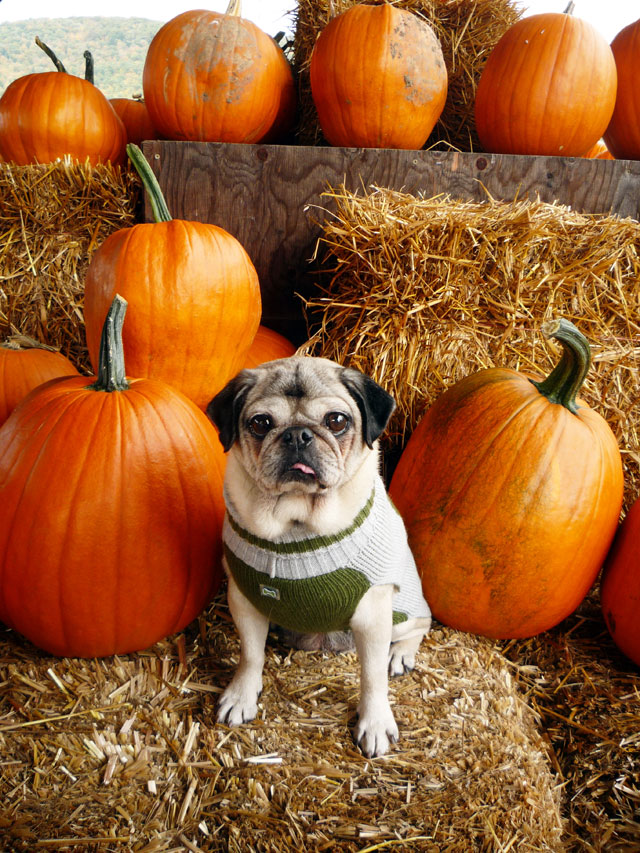 Anyway, with a little coaxing by way of a large bag of soft-chew treats, Mamma posed for these photos in the pumpkin patch. We like to think she was waiting for The Great Pumpkin but I can assure you that if, while waiting, she stumbled upon an unknown silhouette in the dark that turned out to be Snoopy, she would just give him a glazed look and jump off that haystack as if nothing ever happened! Again, the Bitch isn't buying it! It's the same attitude we get when we place her on Santa's lap on Black Friday—she gives him the side-eye and shows more interest in the hanging candy canes behind his fury head!
So give it up for Mamma Biscuit for bringing you the best harvest of pumpkins for the Halloween season. There were plenty to choose from and boy did we get a nice pumpkin to carve. We have commissioned an artist to come and carve out a portrait of our Biscuit Beast and plan to shine her facial silhouette out the window, directing it into the sky on Halloween night—just like the Batman logo beaming over Gotham!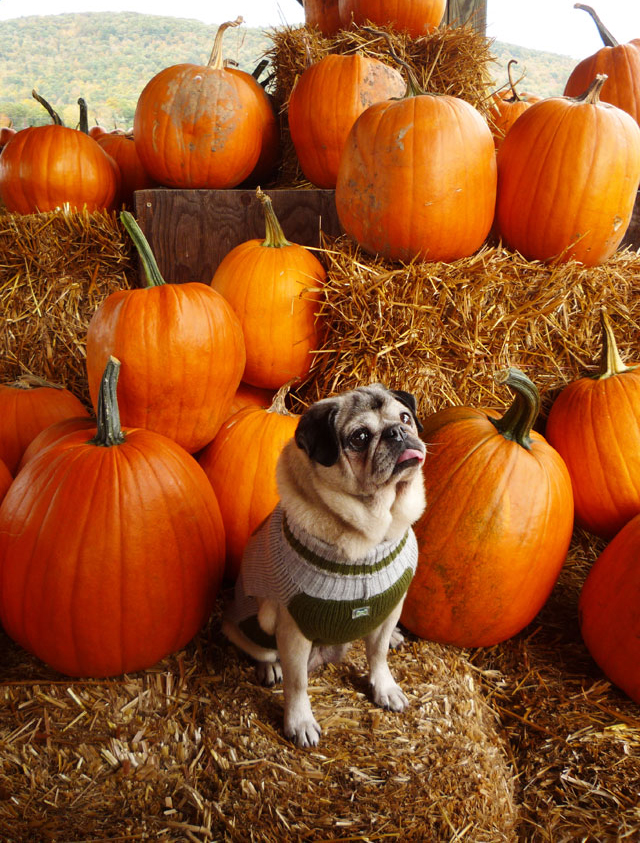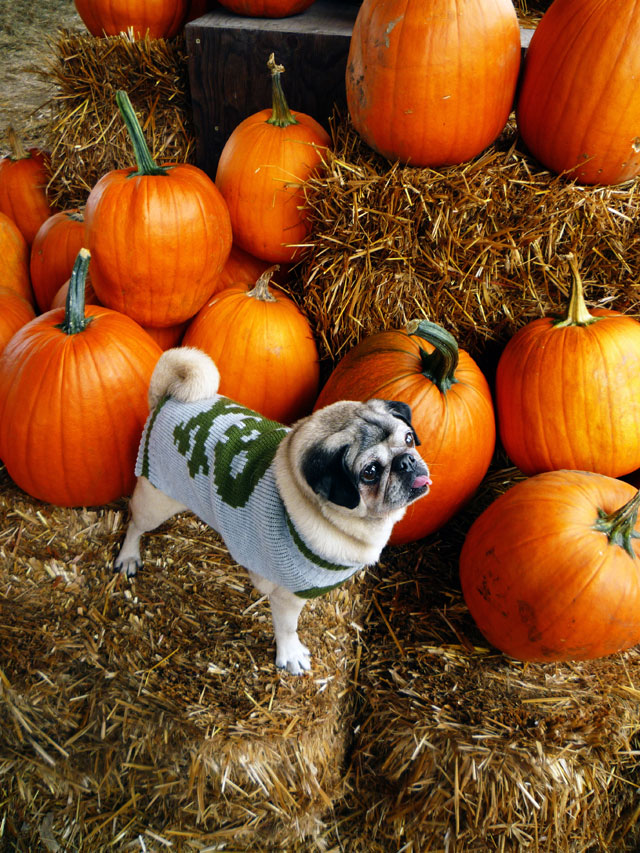 Six more days until Halloween, YAY!
Enjoy