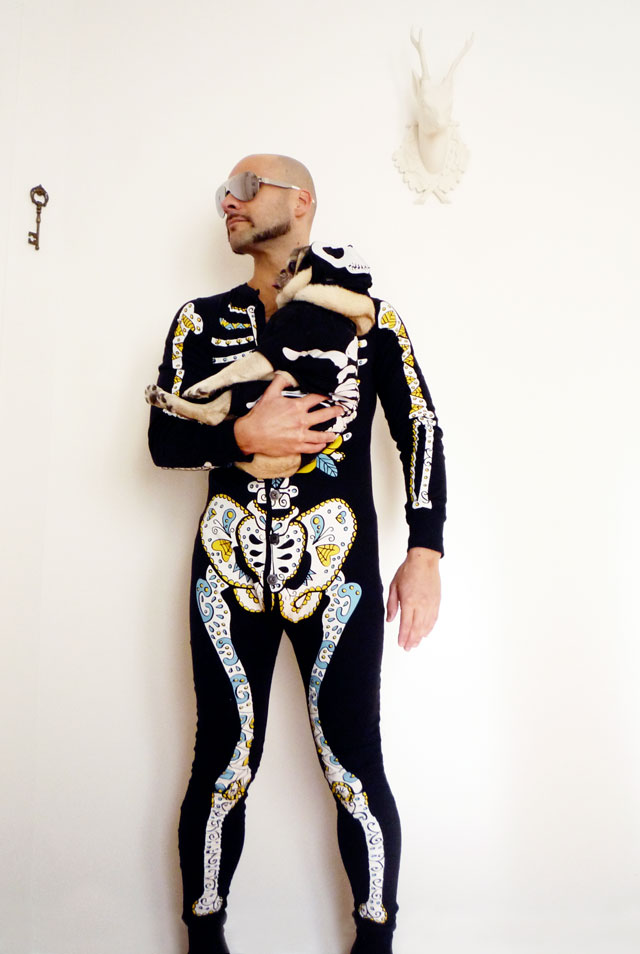 The grand spectacle of Halloween can sometimes overshadow the wonderful Day of the Dead holiday (also known as All Saints and All Souls Day) that takes place immediately afterwards—on the first and second of November. Is anyone really surprised though? Most people are either sleeping, detoxifying or still in the process of peeling off their face paint from the night before, so honoring the dead, Mexican-style is farthest from anyone's mind.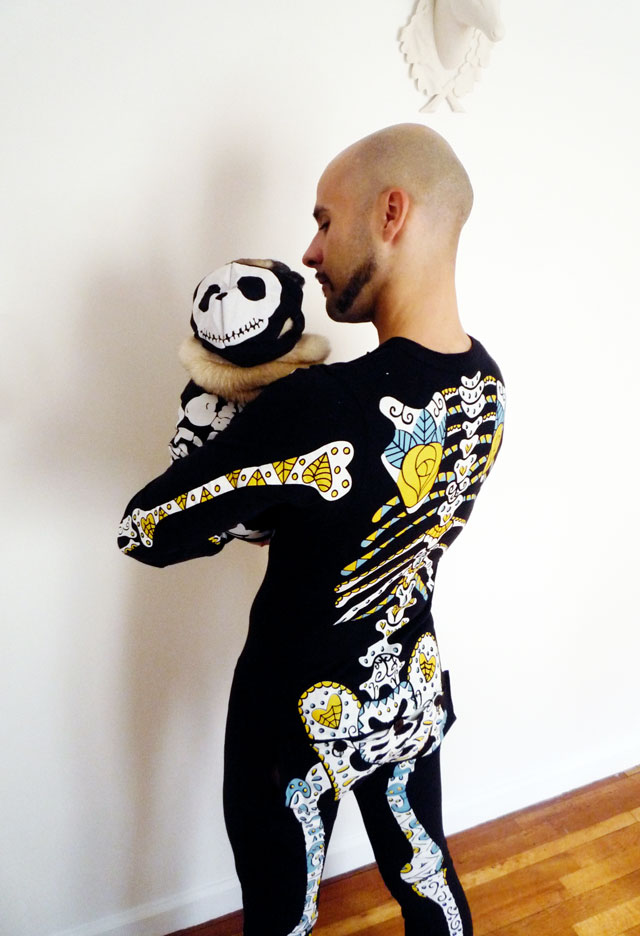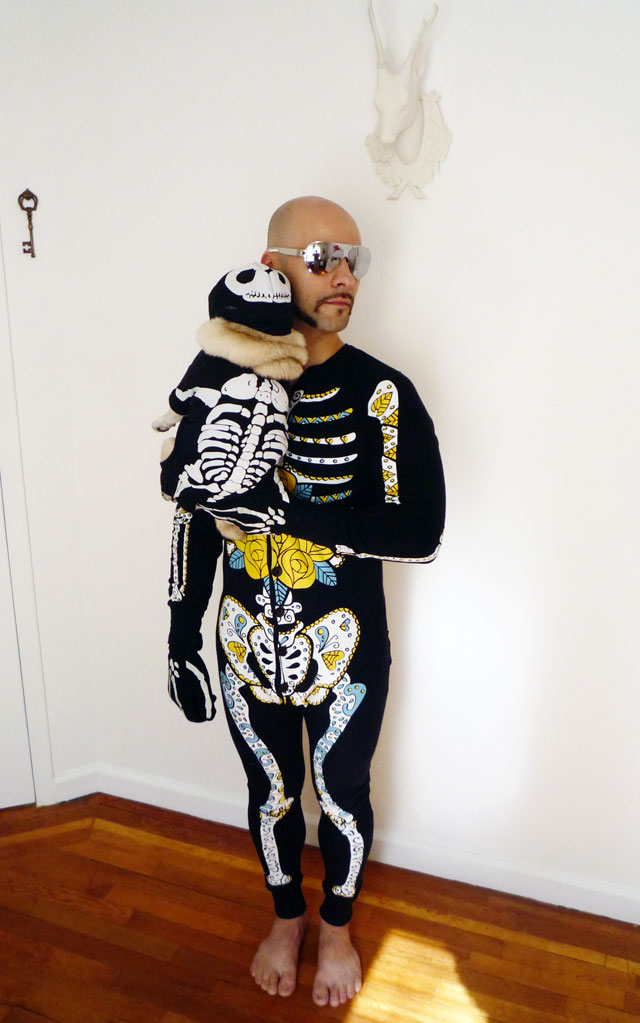 At any rate, Mamma Biscuit wanted to do just that—give an early shout-out to all the pugs around the world that have passed on to the giant pug city floating in the sky. Our Biscuit Lady and her Daddy pay homage by combining their love for Halloween and the Day of the Dead by wearing their respective skeleton outfits, sharing a few tasty sugar skulls and simply sharing a special moment together! Who knew that this Halloween-Day-of-the-Dead-themed photoshoot would turn into some kind of psuedo-avantgarde session? Mamma Biscuit has so much versatility as a model!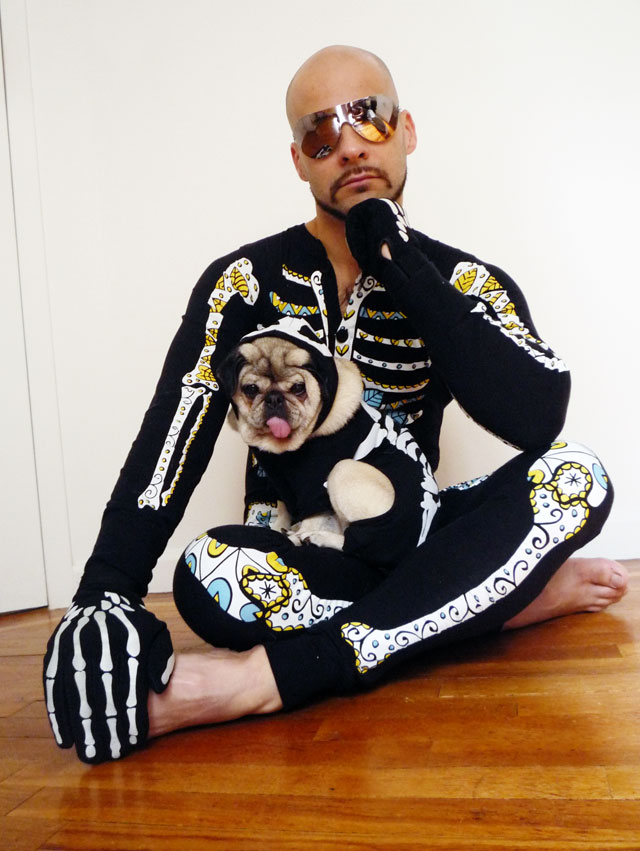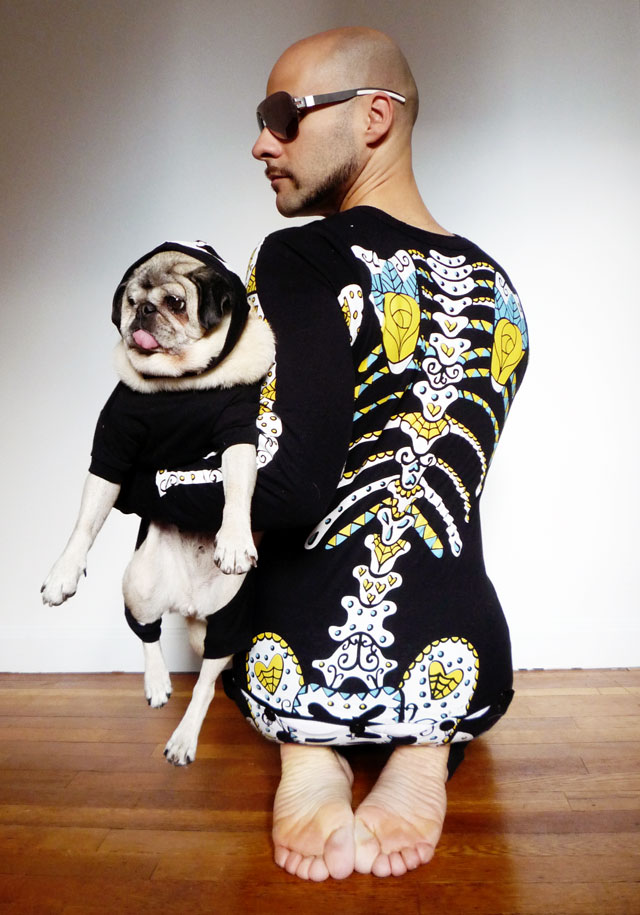 Our little Biscuit Lady really knows how to channel her best skeleton without looking like she has an eating disorder and Daddy Tommy looks so adorable in that Day of the Dead onsie with backside hatch too!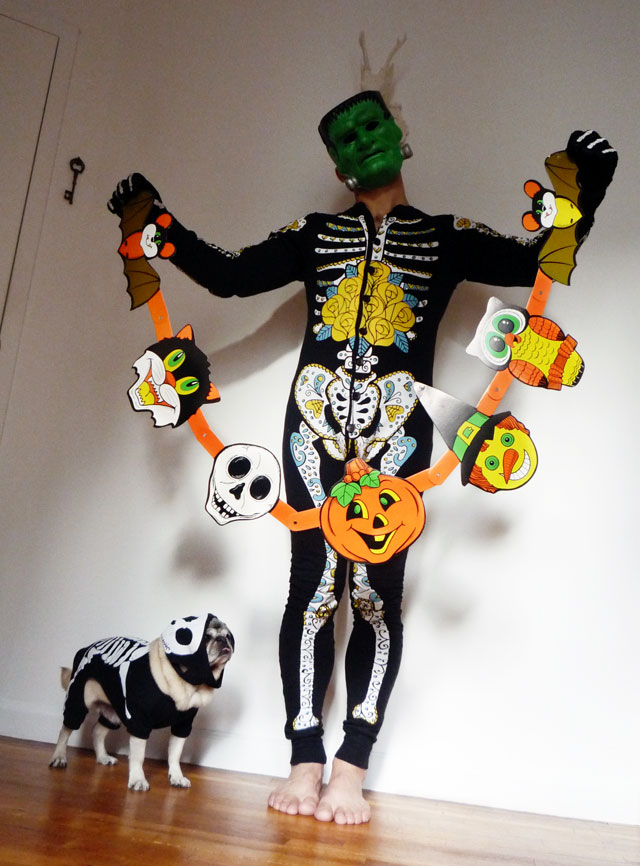 In conclusion, Halloween and the Day of the Dead have nothing to do with the Devil or Satanic rituals (OK, sometimes they do) but rather it's a time when we can make light of the inevitable—DEATH! We celebrate death by taking on the guise of someone or something else—and still have a reason to gorge on free candy and to deface public property with shaving cream and eggs!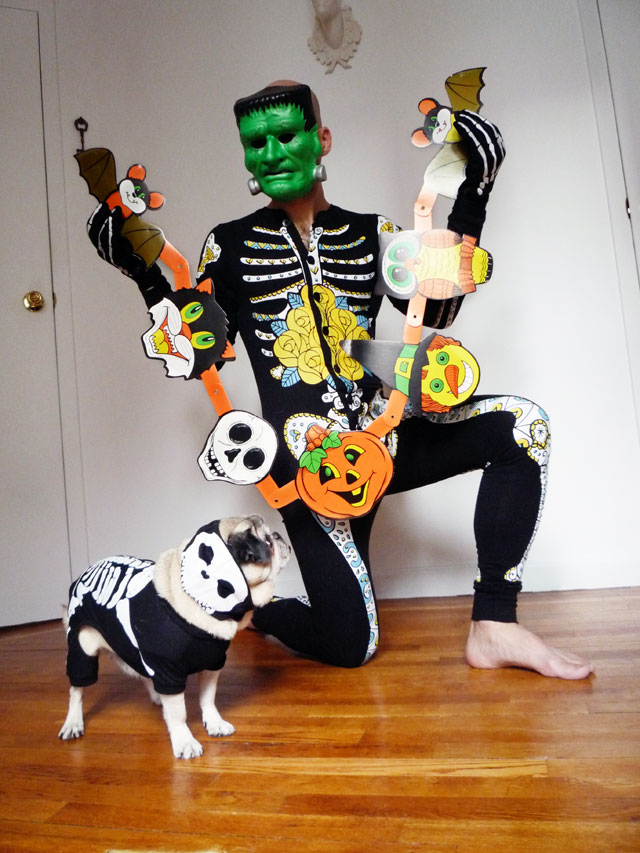 It's pure Halloween delirium at Mamma's place on the web, stay tuned for more people!
Enjoy