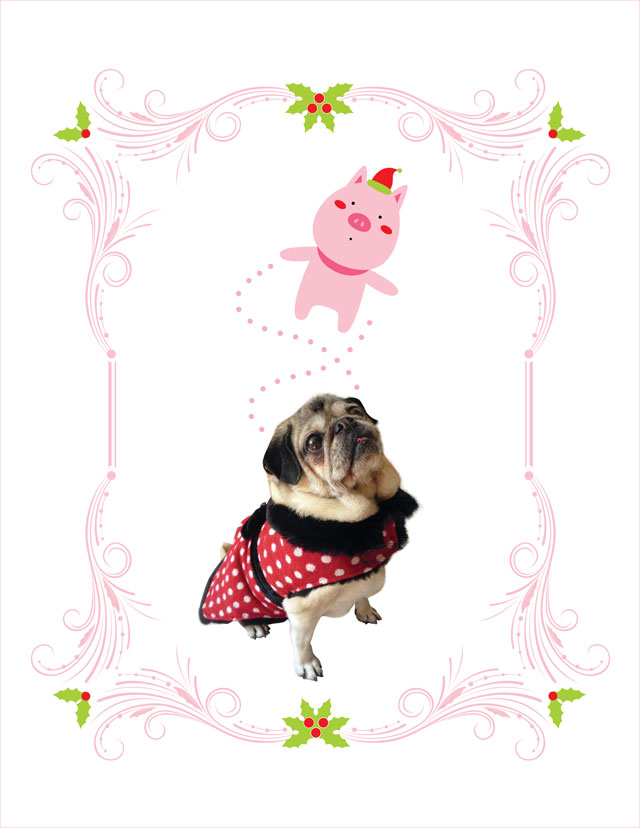 While the rest of America is dreaming of a white Christmas, Mamma Biscuit has her mind and her heart set on something pink and something pork—namely pigs! Can you blame the bitch? Her frame, appetite and abrupt snorting is highly reminiscent of the barnyard creature so this dream (or beautiful nightmare) is obvious—she can relate!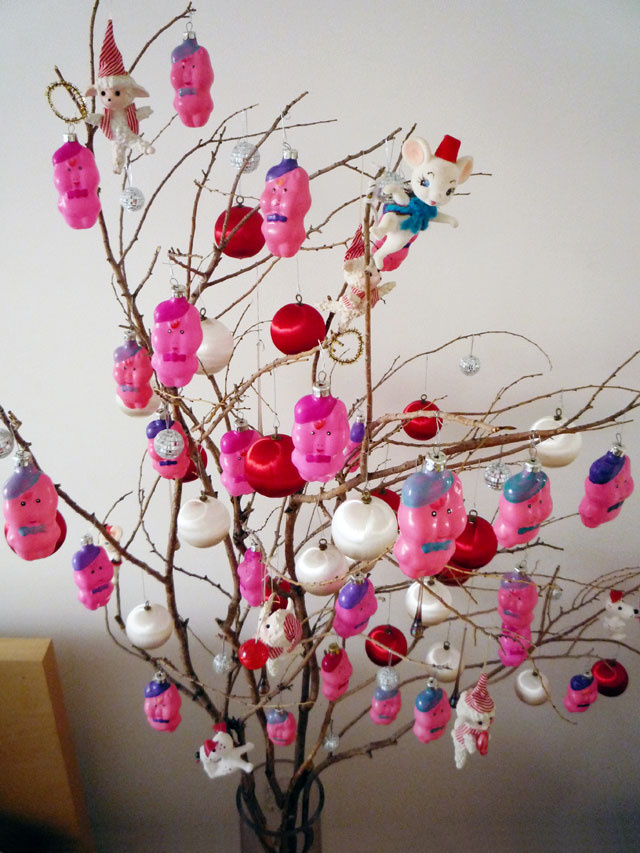 Now what better way to pay homage to the pig during the holiday season than to devote an entire tree display adorned with vintage Russian pig ornaments? Actually, there is no better way, so that's exactly what our little gremlin has done to deck the halls of our bedroom. That's right—standing in a glass vase alongside our bed is this menagerie of vintage glass pigs, plastic dogs, miniature disco balls, red and white sateen-string balls and some flocked Christmas mice characters. Basically, standing alongside our bed is the gayest Christmas display you have ever laid your eyes on. I don't think a holiday collaboration between Richard Simmons, Lady Gaga, Rupaul and Adam Lambert could yield gayer results than this tree display! If the LGBT Community needed a tree for a holiday float, this would be it—hands down.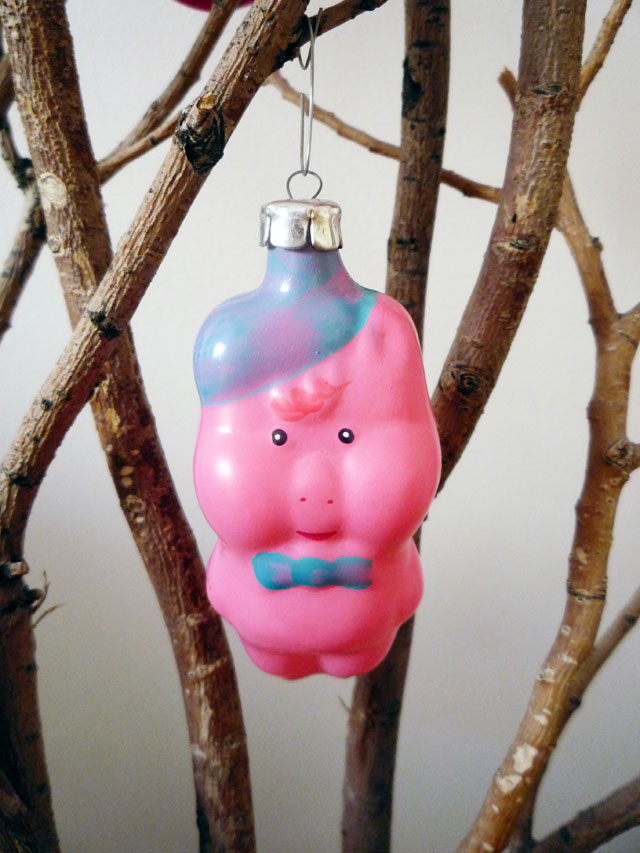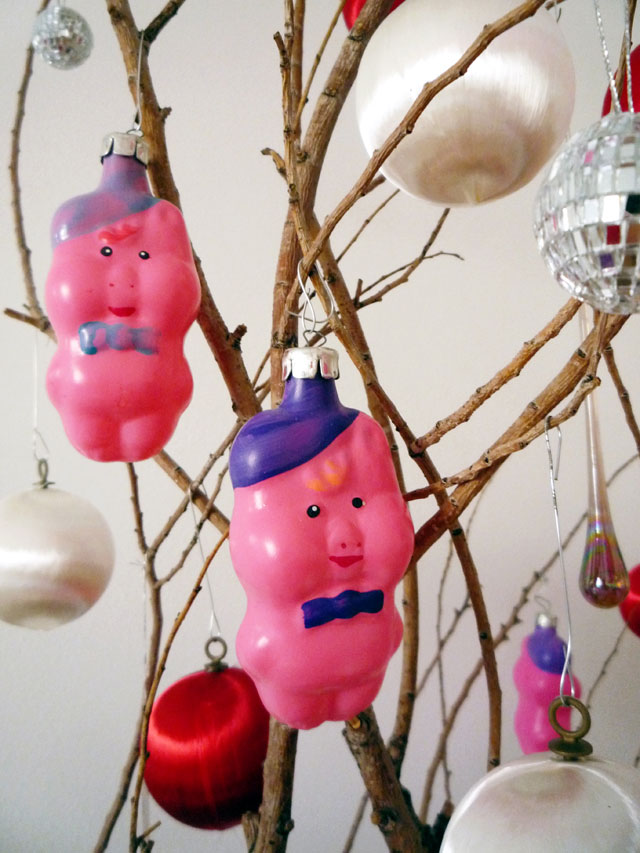 At any rate, we have been collecting these Russian Christmas ornaments for a few years now and although they are super rad-looking, they are incredibly hard to come by. Ebay has done us very well in landing an entire lot of them in original boxes stamped with "Made in the U.S.S.R." in ink on the backside of the box! I can just envision an angry, old, bloated battle-axe left over from the Stalin years packing these ornaments into their respective boxes—and somehow, that idea comforts me.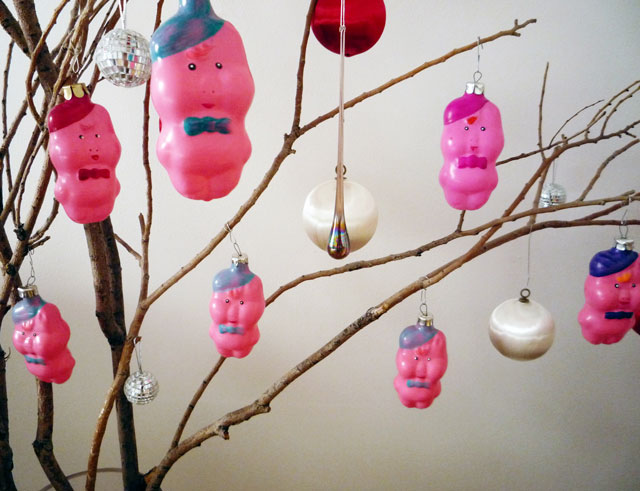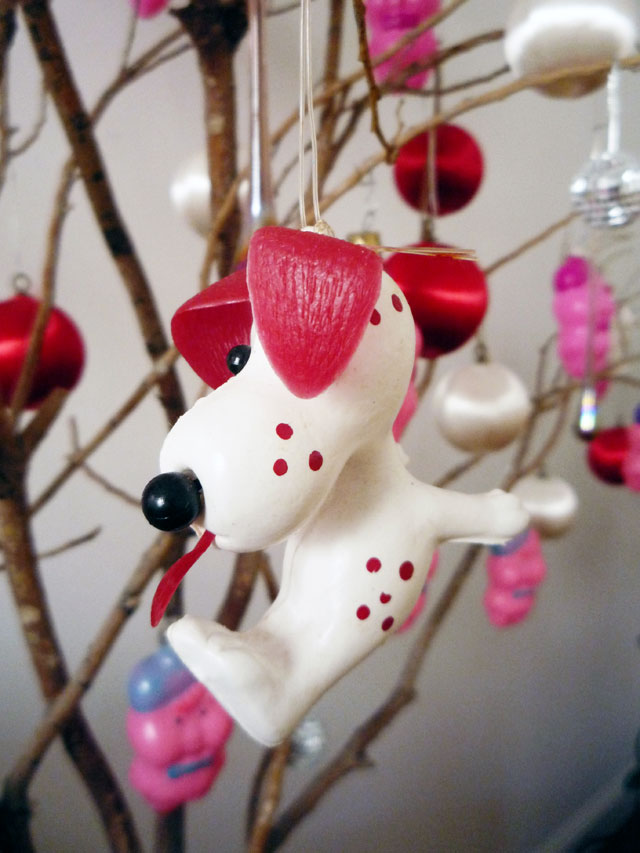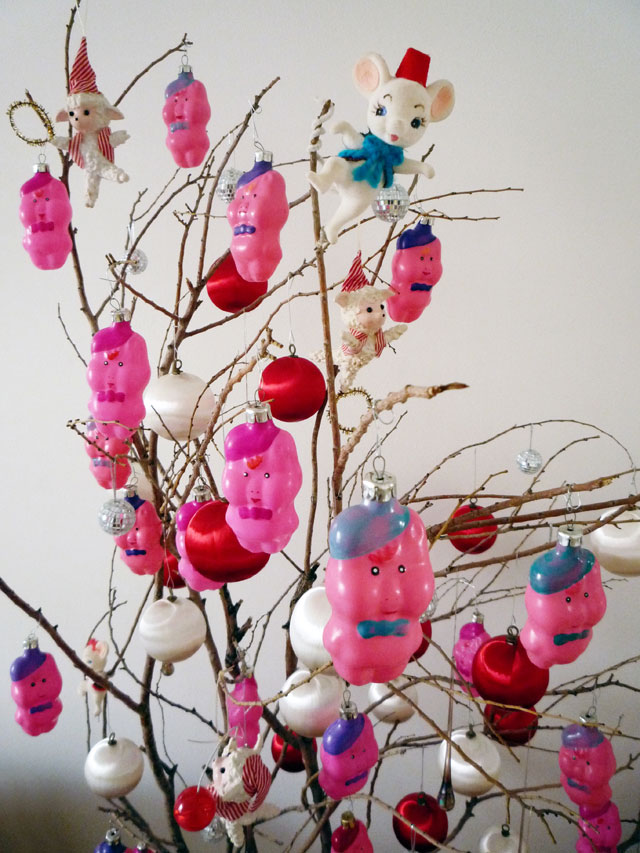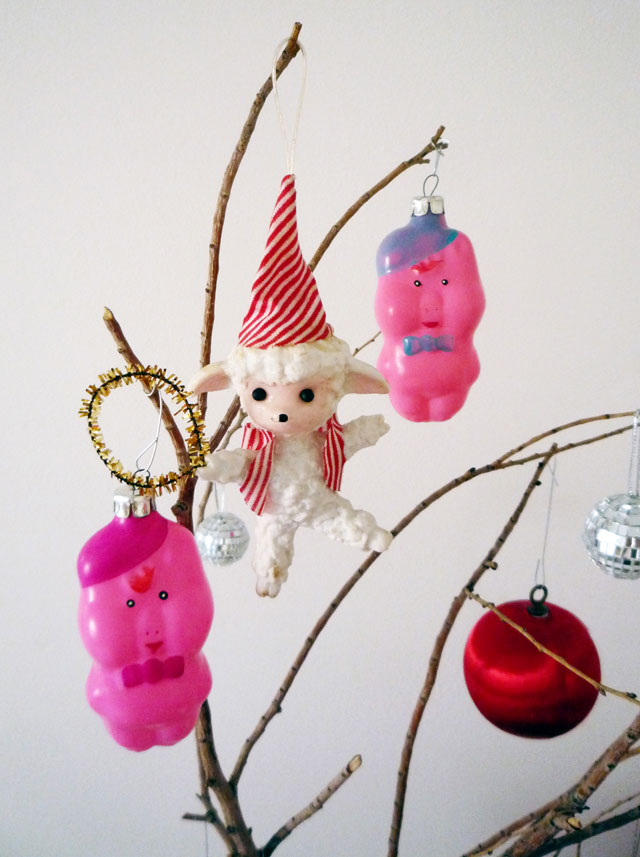 Anyway, slowly but surely, Mamma Biscuit will be rolling out her blog posts showcasing how she decks the halls at the pug palace so stay tuned for more, this is just the tip of the Christmas icicle!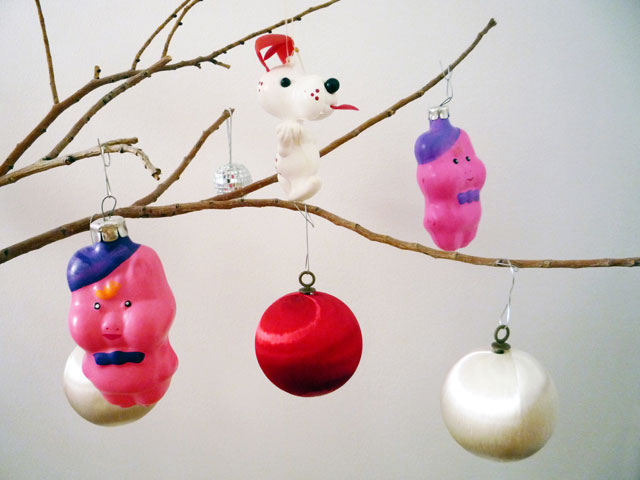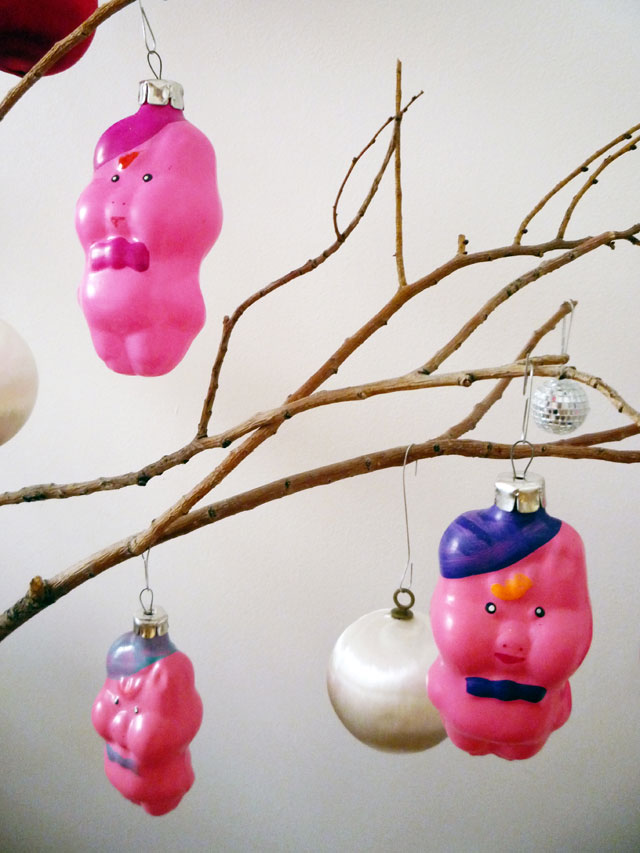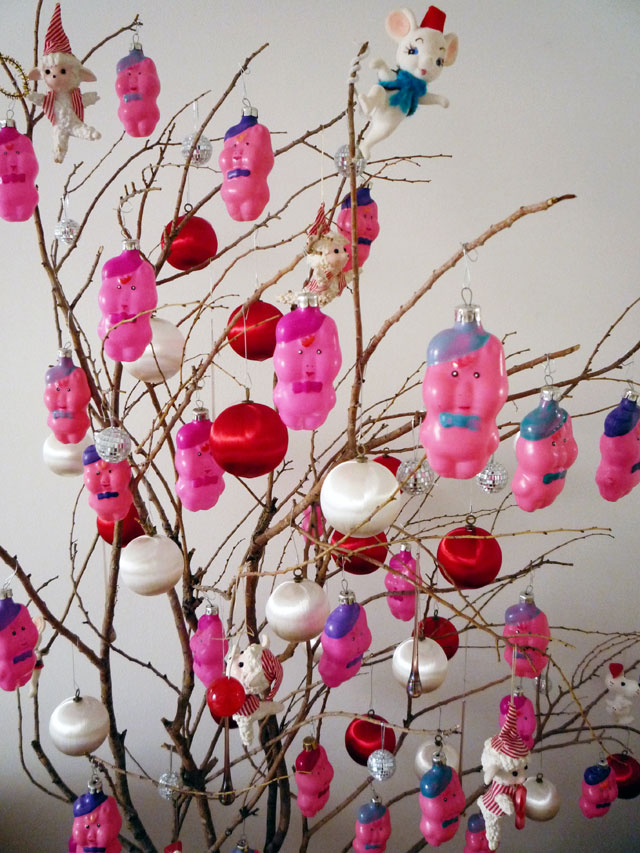 19 days until Christmas, panic has not set in just yet!
Enjoy