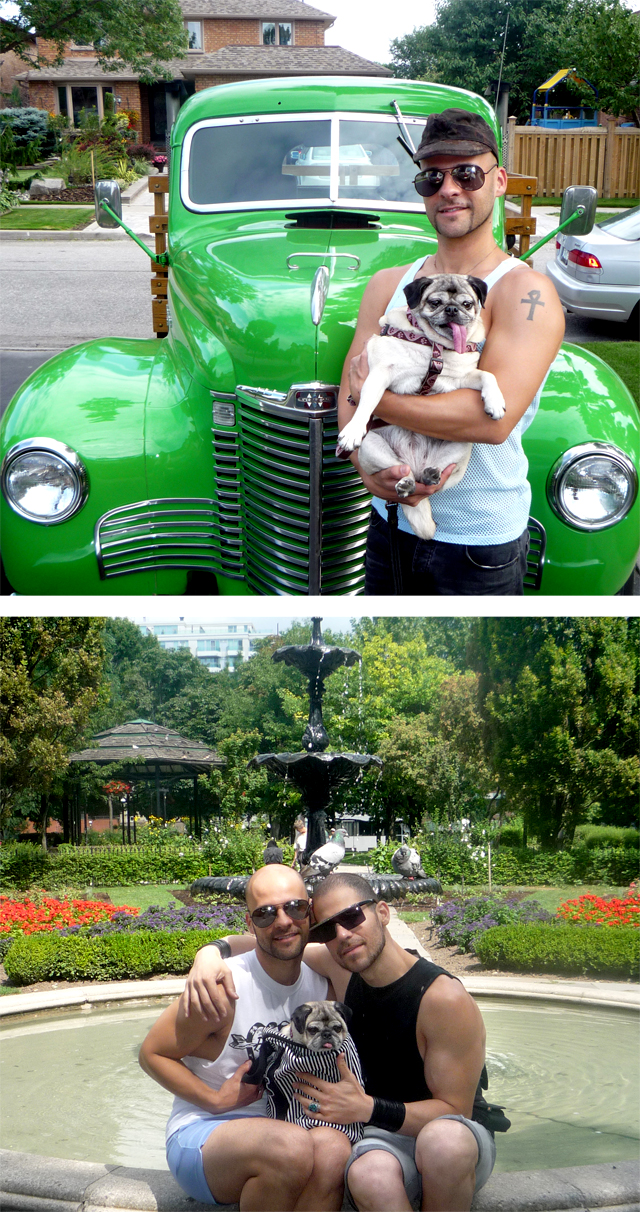 Mamma Biscuit would like to honor all of her friends and family up north in Canada by sharing these lovely photos of her visit to the great Niagara Falls last summer! The Biscuits were invited to a family wedding in Toronto (T. dot as they call it) and it was the first time we transported our little gremlin across country lines. We prepped our Lady of Biscuits for the maple leaf country by listening to the natives on CD in the car ride going up there—you know, Céline Dion, Niel Young, Joni Mitchell, Nelly Furtado, K. D. Lang—hell, if we had a TV in the car, we would have looped Family Ties and Baywatch in honor of Michael J. Fox and Pamela Anderson but our car doesn't have such luxuries!
Mamma was a big hit the moment her paws hit the Canadian soil—her epic tongue practically whipped us up onto the observation deck of the CN Tower, bypassing those long, pesky lines. We enjoyed touring the Steam Whistle Brewery, the Hocky Hall of Fame, shopping for vintage clothing and records on Queen Street, St. Lawrence Market for antiques, The Flat Iron's Christmas Market and touring the Aids Memorial site in Cawthra Square—the heart of gay town among many other sites and family functions.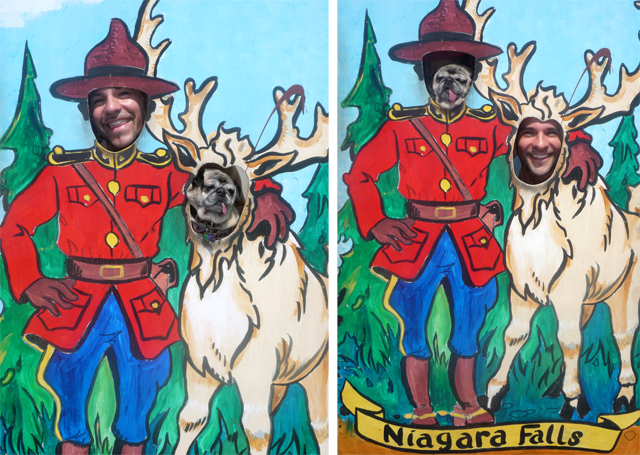 The biggest highlight of this trip was having Mamma experience the grandness of the Niagara Falls—to see her bathe in the sun and mist from the rapid falls was just a pure joy to capture on camera.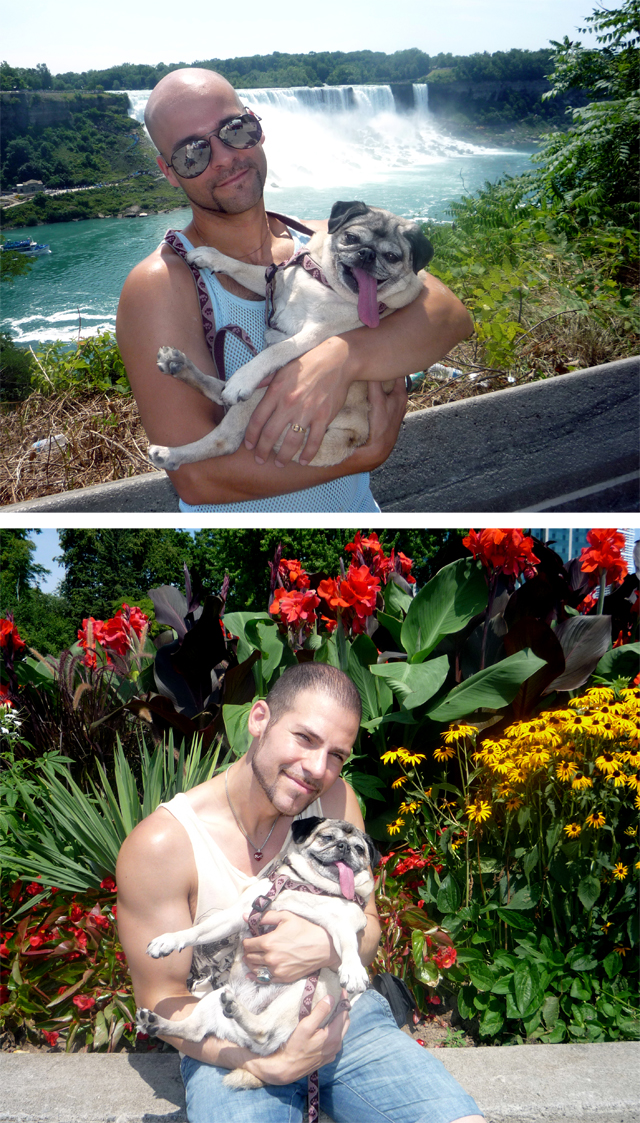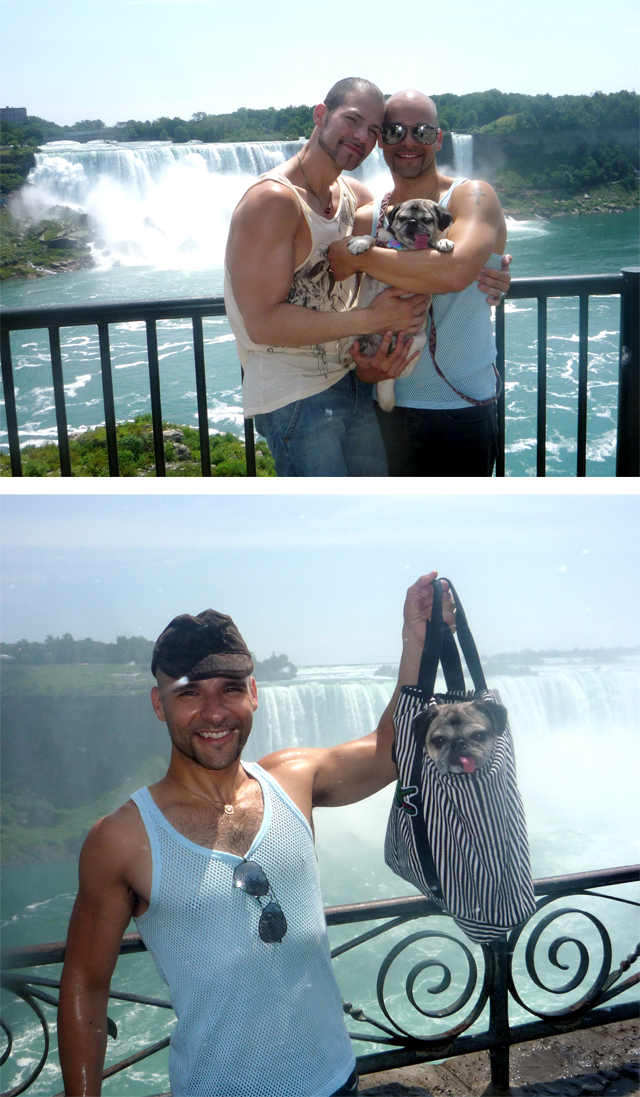 These photos are a good way to prep the Biscuit family for our return to Toronto this upcoming August for yet another wedding!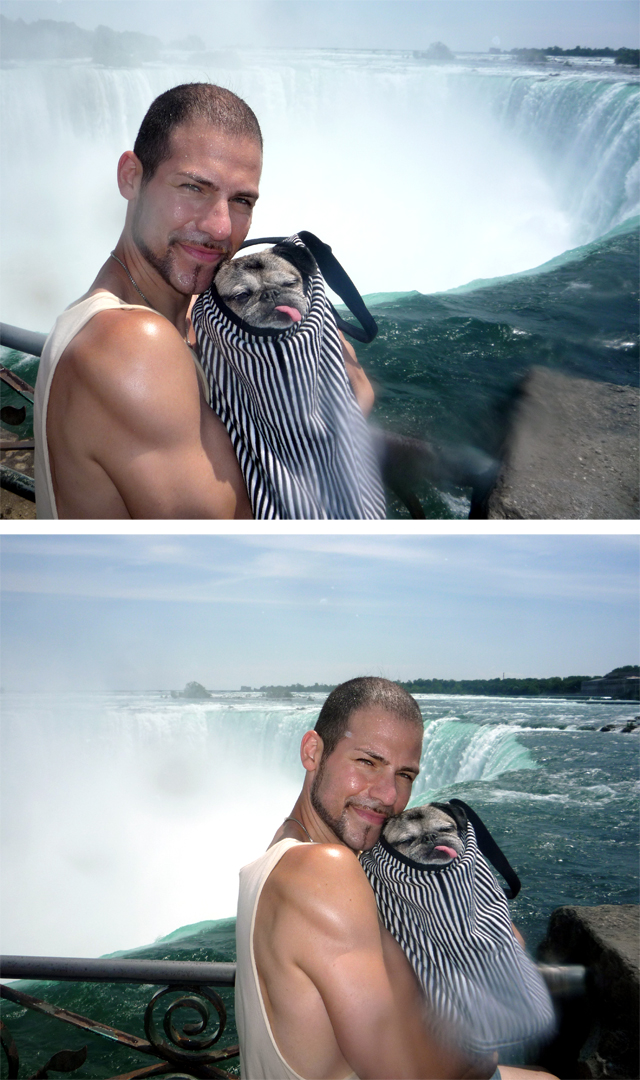 Enjoy!