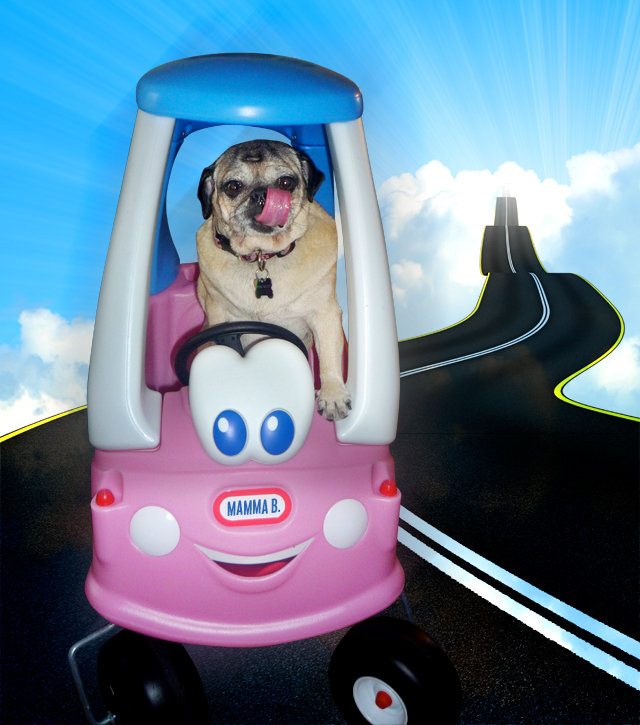 Mamma Biscuit and family are heading on a road trip to Beantown today to visit Tova & friends. Actually, according to this photo, she may skip Beantown and take the Highway to Heaven in search of Michael Landon. Either way—before we pack into the Mammamobile for the ride, let's make sure we have everything:
Dick Van Patten's Natural Balance dog food—check
Soft-chew treats in sweet potato and peanut butter—check
leash and harness—check
poopy bags (in pink, of course)—check
Lacoste carry bag—check
Nature's Miracle Spray (sorry in advance Tova)—check
knitted sweater—check
cute, diamond brooch for knitted sweater—check
Looks like Mamma is ready to go. Since she has a heavy paw when driving, I'm sure we will make it to our destination in record time!
See you all later!
XOXO
The Biscuits