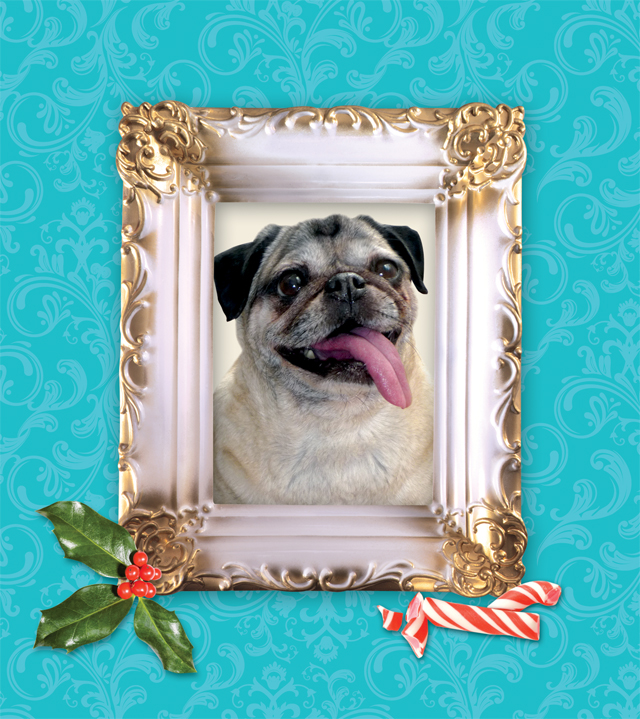 We have just entered the season of Spring but that doesn't mean that Mamma Biscuit and family don't have Christmas on their minds! As we have stated many times before, Christmas is a serious affair at the Pug Palace and Mamma intends on keeping you all abreast with her new seasonal decor items and suggestions as the year unfolds.
We begin with Mamma's love affair with mercury glass. Mercury glass (also known as silvered glass) contains neither mercury nor silver. It's actually clear glass, mold-blown into double-walled shapes and coated on the inside with a silvering formula. This formula is inserted through a small hole that is then sealed with a plug. Mamma loves this silvered-glass look and has paw-selected two fine ornaments blown in this fantastic style—one in the shape of a polar bear and another in the shape of a penguin. The Biscuit family tree is adorned with many animal ornaments to express and honor their love of the animal kingdom and these two new editions will only enhance their collection. Mamma loves to mix this style with traditional eastern European and Russian hand blown ornaments on her white tree to showcase her eclectic taste.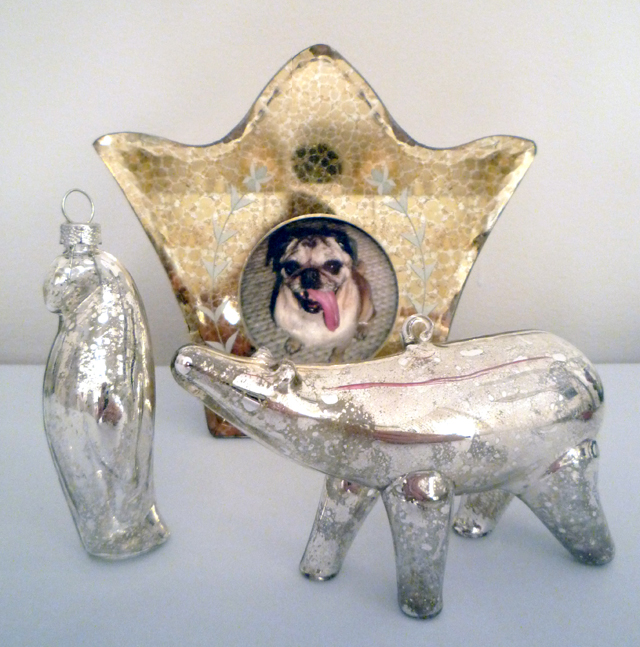 Mamma's second holiday pick is this vintage, four piece, wooden block centerpiece that spells out the word NOEL. These blocks are handcrafted and detailed with vintage brush tree toppers adorned with cluster ball ornaments! Mamma hasn't found a specific spot for this holiday gem yet (real estate is slim in her home during the season) but she'll cross that bridge when the time comes! The Biscuits just love to throw 50's inspired Americana decor like this into the mix at home during the holidays!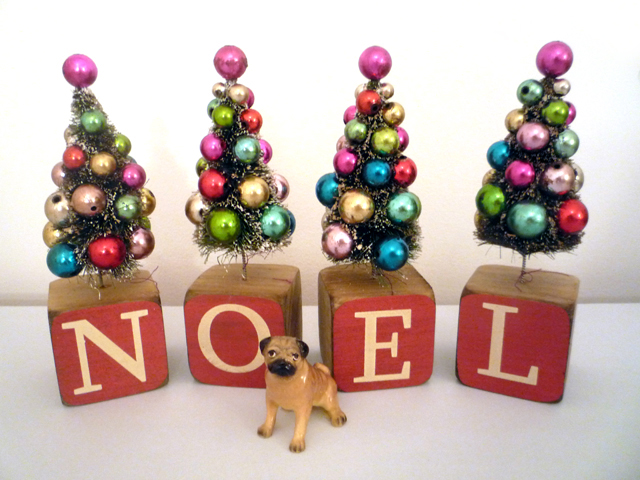 Remember boys and girls, Christmas is only 276 days and 13 hours away—start planning, it will be here before you know it!