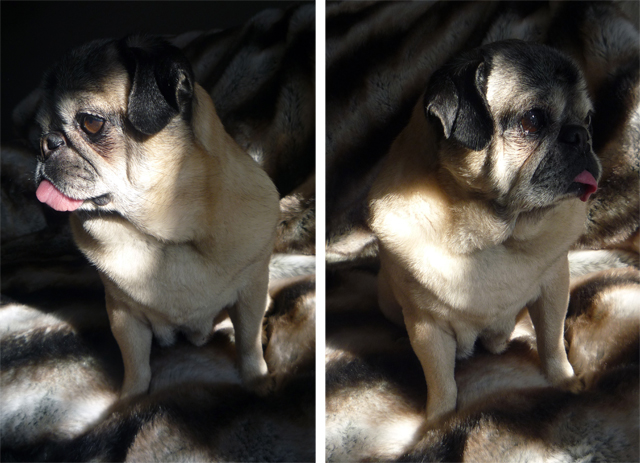 Before you reach for the nearest tomato in your kitchen to throw at your computer screen (note to PETA) while viewing this post, the Biscuits would like to make it very clear that we are anti fur and can assure you that no animals were tortured or abused to create these photos. In fact, Mamma is all about encouraging those who want the look of fur to go faux—it's the only ethical way.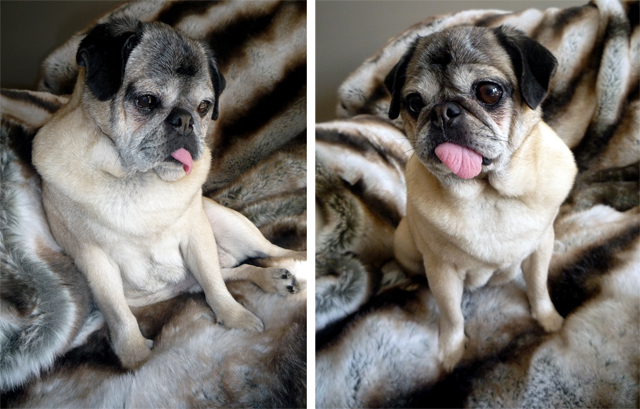 Here is Mamma during our recent visit to Boston perched upon a faux fur sofa-throw working her angles with the early morning sunlight.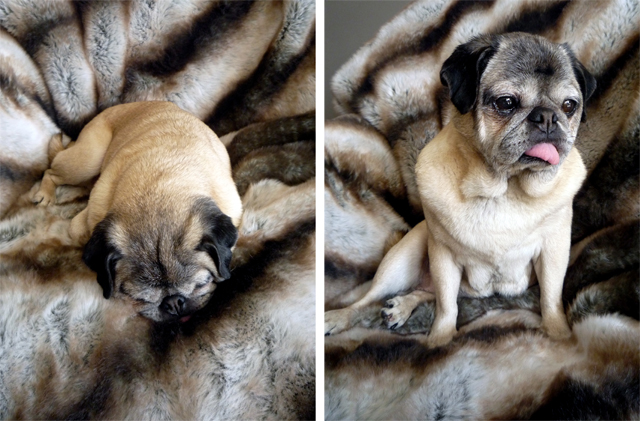 It's as if André Leon Talley draped one of his animal capes on the sofa and demanded that our little Biscuit Lady strike a pose!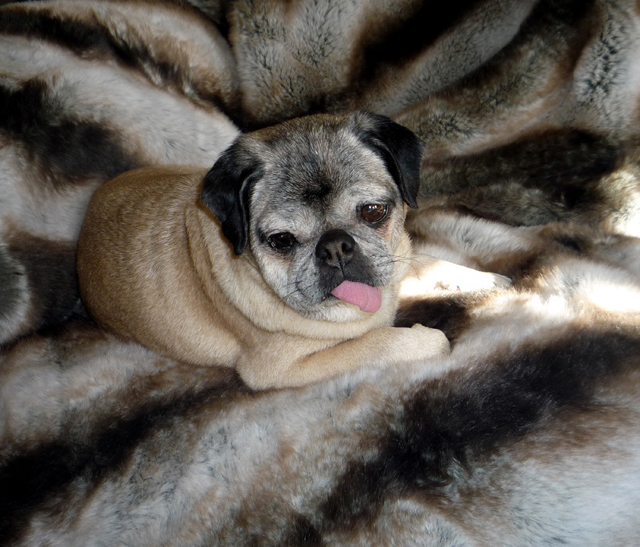 WERK Mamma!