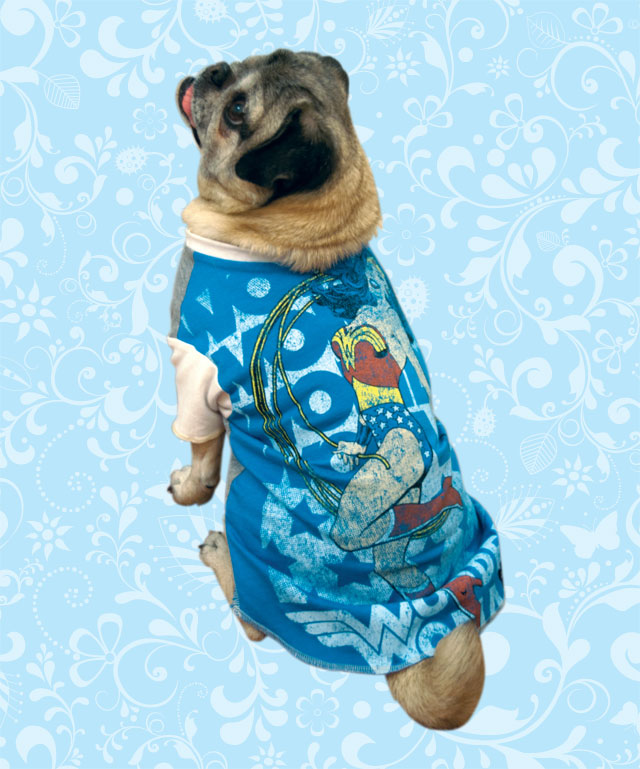 It's that time of year again for the Biscuits to erect their annual Easter tree at the Pug Palace. But before we dive into the intricacies of this labor of love, Mamma would like to show you all her new, vintage Wonder Woman tee that Mr. Bunny left for her to usher in the egg-hunting season. This awesome tee comes from Bentley B. and it's a one-of-a-kind original. No two tees are alike because each is designed using well selected vintage, recycled and discounted clothing. It comes as no surprise that Mr. Bunny came through with this fabulous selection for Mamma as we believe that she embodies the essence of Wonder Woman to a tee—and also because the Madonna tee was sold out—just like her damn concerts but that's a separate story!
Here's a contact sheet of Mamma workin' her new tee for Mr. Bunny. Thank goodness for a forgiving neckline, our little gremlin has such a massive, built-in mink stole that's hard to tame.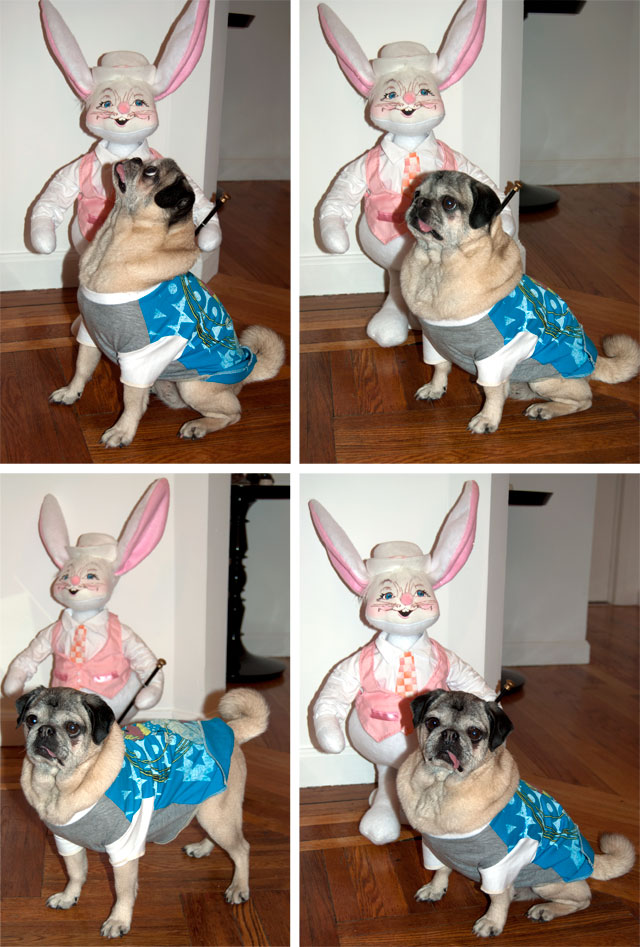 Now onto Mamma's fabulous Easter tree. There is nothing that Mamma loves to do more than to trim a tree and it's clear that her love affair with Christmas has extended into Easter. This display was created with three bushels of pussy willows, aquamarine colored eggs piled at the bottom of the vase for aesthetic support and vintage and vintage-like handcrafted paper ornaments. It measures at 69 inches high by 47 inches at it's widest point and brings a much needed sense of Springtime to our world.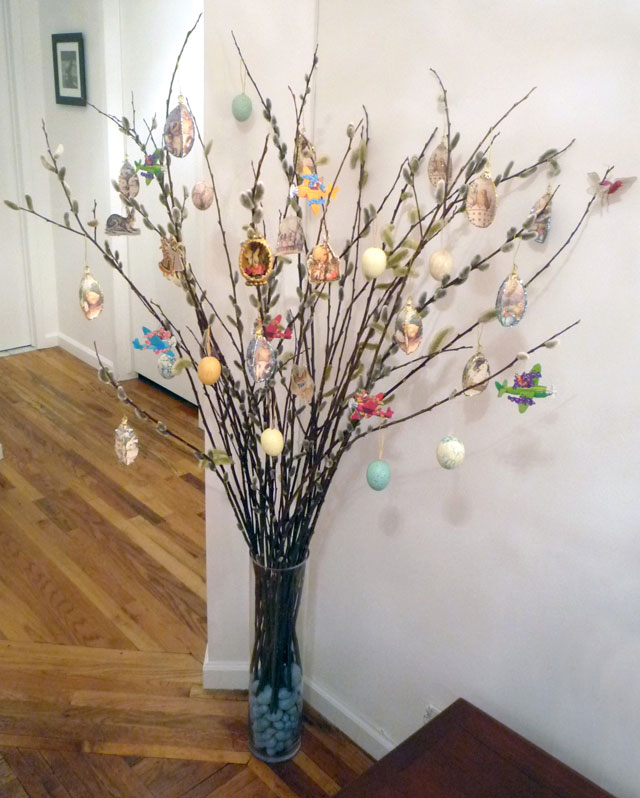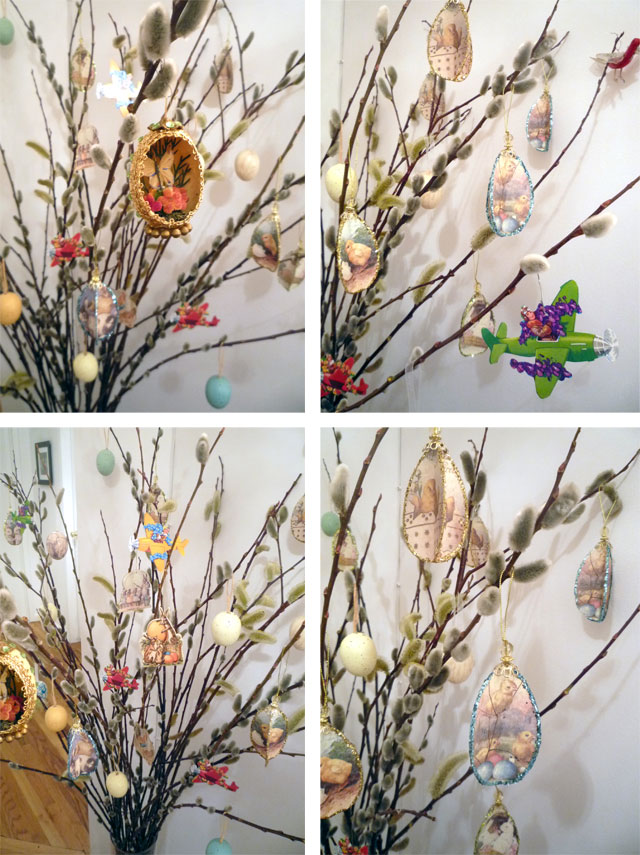 Mamma cannot wait for her Easter egg hunt in two weeks, our little bitch will be scouring the back yard for soft-chew-treat-filled plastic eggs and more.
Enjoy!