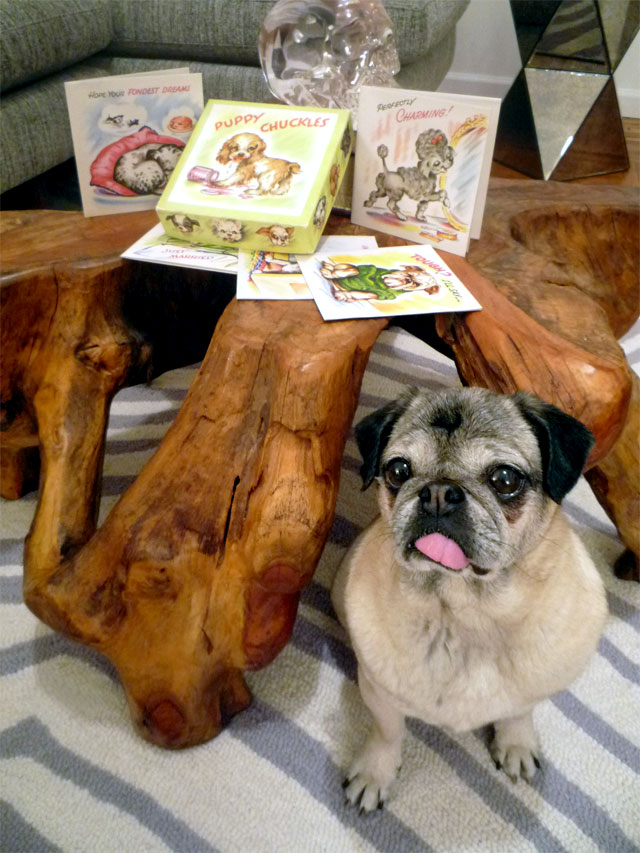 Mamma Biscuit and family ventured out over the weekend to the Green Flea Market on the Upper West Side. Green Flea has been operating for more than 25 years and is among the first open air markets in the city. Located in the MS 44 schoolyard and extends indoors through the hallways leading to the cafeteria, Green Flea offers up a combination of antique and vintage furniture, collectibles, clothing, jewelry and more. We Biscuits love a good hunt. Tommy can usually be found knee-deep in a massive stack of vinyl records while I can be found nearby, under a heap of junk pulling out just the right Christmas blow-mold with one hand while holding Mamma Biscuit in the other. With that said, we're sad to report that we did not score well in either the vinyl or seasonal department but we did find this wonderful box of vintage Puppy Chuckles stationary cards from the 1940's.
This may sound old school but Mamma Biscuit loves a good quality stationary and to have "adogable" illustrations of her kind for every occasion as the subject matter was simply the icing on the cake. Here are all 20 cards scanned in and laid out for your viewing pleasure. Each card has a corresponding illustration and message on the inside as well. Mamma can definitely relate to all of these scenarios —especially with the "Hope your Fondest Dreams" card considering our little gremlin sleeps 23 out of 24 hours a day and dreams of food.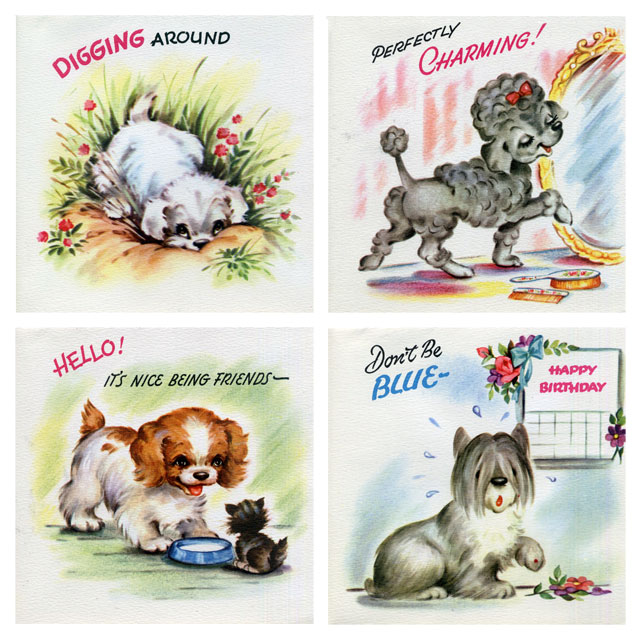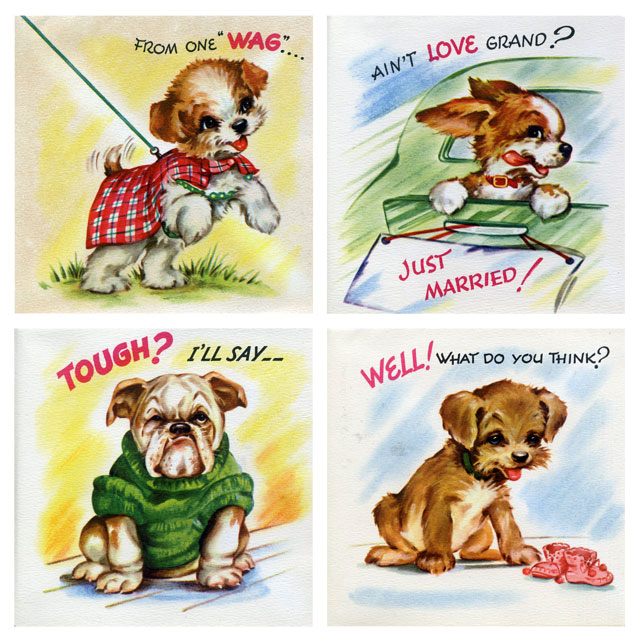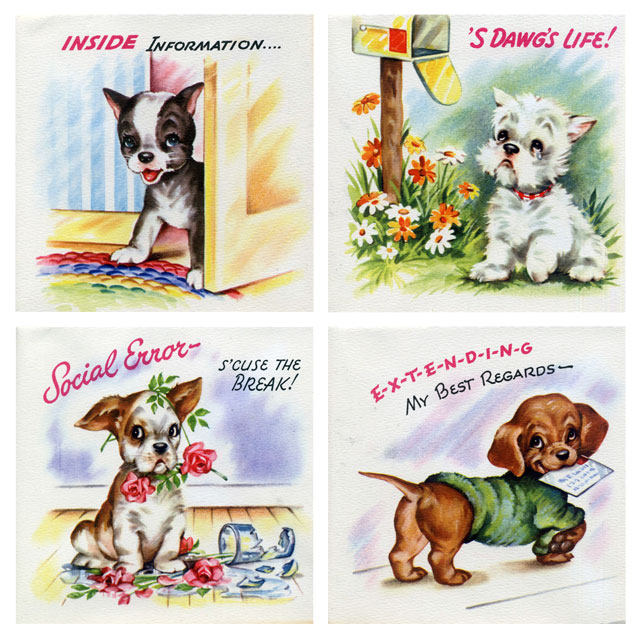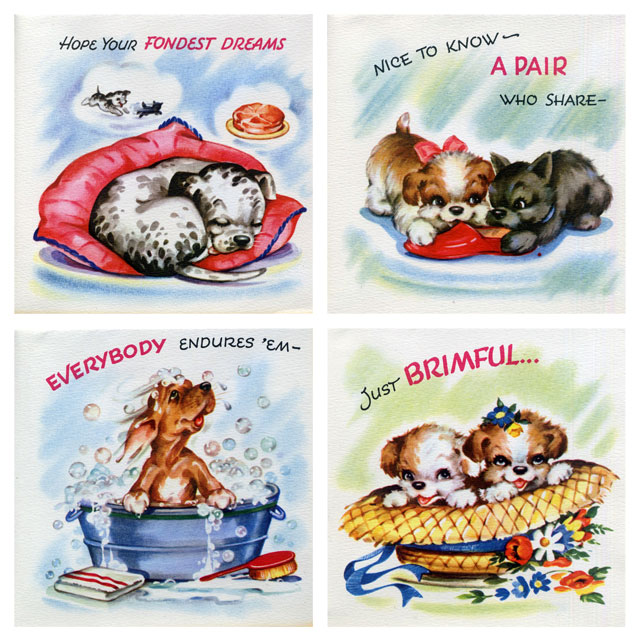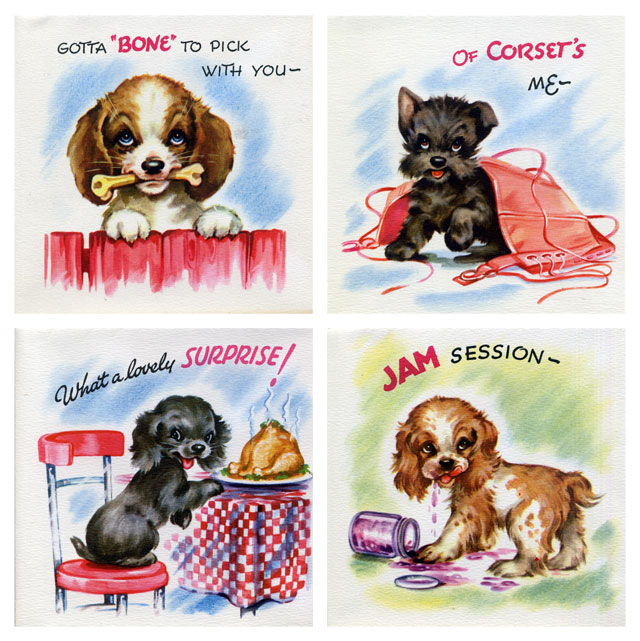 So the next time your due for a get well card or just a simple birthday sentiment from Mamma, you may just have one of these lovely cards waiting for you in your mail box. We were pretty impressed with Mamma's negotiating skills to acquire these cards. Our bitch turned on her charm and drove down the price to 7 bucks—not bad for a pug who usually nods off during the middle of the day.
Enjoy!