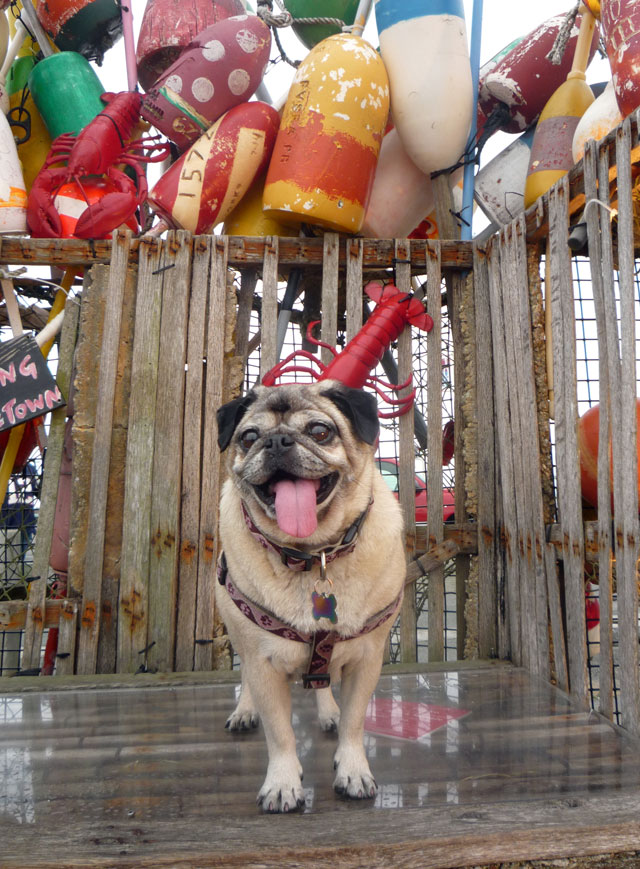 Mamma Biscuit's rescue from the puppy mill and her adoption into our household has afforded her the fabulous golden years that she so rightly deserves. It also comes as no surprise that our Lady of Biscuits has a soft spot in her heart for the Golden Girls—After all, she is one herself and can relate to all of their adventures.
Whether it's Dorothy Zbornak's lonely and dateless Saturday nights wearing layers upon layers of robes that are cloaked with a hideous brooch, or Sophia Petrillo's impromptu tales of life in Sicily and ties to the mob, or Rose Nylund's exhaustive and pointless stories growing up in St. Olaf, Minnesota, or Blanche Devereaux and her numerous sexcapades, Mamma and her two dads enjoy tuning in—late night— with a large cheesecake and a plate of soft-chew treats. With that said, Mamma was very adamant about visiting The Rusty Anchor (along the docks) while visiting the greater Miami area. For those of you who don't know, The Rusty Anchor is Blanche Devereaux's infamous, go-to bar where all of her passionate romances began and it's understandable that Mamma would want to try her luck at this fine establishment too.
Here are a few photos of our little tramp spilling out of The Rusty Anchor and onto the docks after a night out with Blanche. It's a good thing Mamma had the foresight to call her two dads to pick her up in the morning. Apparently, Blanche got lucky and went home with a gentleman-caller and left our little Biscuit at the bar by herself! Oh, and in case you are wondering, we did pick up an ept test on the way home and Mamma is in the clear—thank goodness!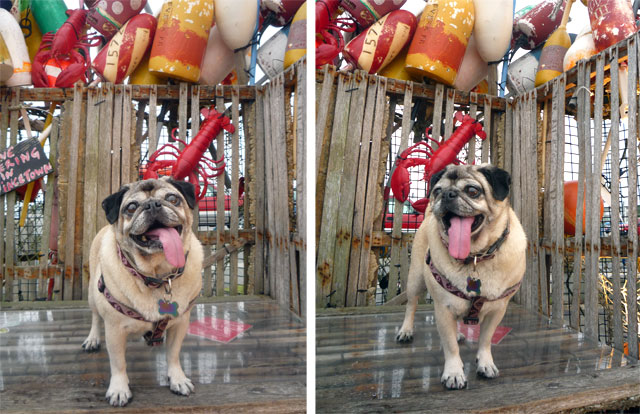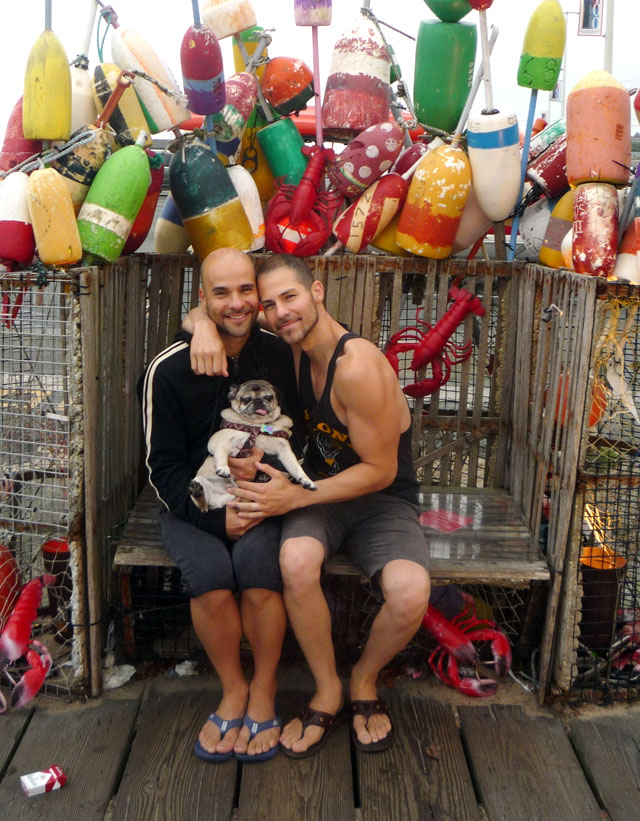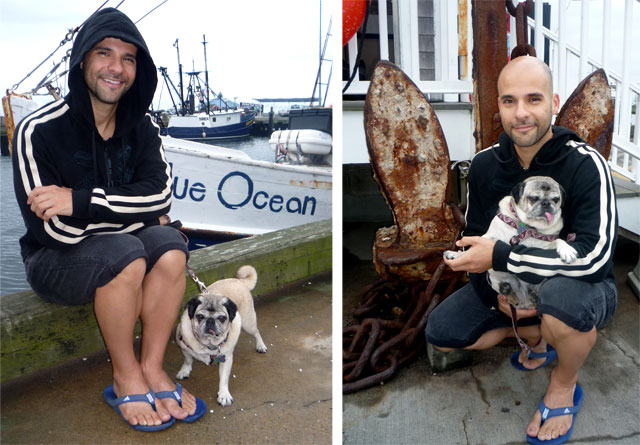 Click here to see a video clip of Blanche Elizabeth Devereaux (BED) trying to win the attention of all the men at The Rusty Anchor (and competing with Dorothy) by attempting to sing "I Wanna Be Loved By You" written by Herbert Stothart and Harry Ruby, with lyrics by Bert Kalmar, for the 1928 musical Good Boy. Skip to the 5:46 mark to see this epic performance unfold as Mamma hides under the table from embarrassment!
Enjoy