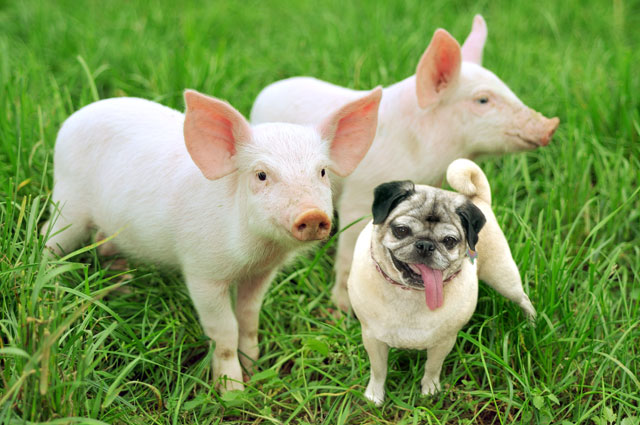 Farm Sanctuary is an American animal protection organization, founded in 1986 by Gene Baur and Lorri Houston as an advocate for farm animals. It promotes laws and policies that support animal welfare, animal protection and vegetarianism/veganism through rescue, education and advocacy. Farm Sanctuary houses over 800 cows, chickens, ducks, geese, turkeys, pigs, sheep, rabbits, and goats at a 175-acre animal sanctuary in Watkins Glen, New York. They also house over 400 farm animals at a 300-acre sanctuary in Orland, California.
Every year Farm Sanctuary's shelters open their doors to many suffering farm animals. Some of these animals are found during their investigations of stockyards, factory farms and slaughterhouses—animals who are abandoned at auctions when they could no longer walk, or thrown into dumpsters because they were no longer "productive." Other animals come to Farm Sanctuary from SPCA's and humane societies that need their assistance when farm animals are left to starve to death. And amazingly, some of the animals who reside at Farm Sanctuary took matters into their own hooves and escaped from the slaughterhouse! All of these animals have one thing in common—they needed refuge from the cruelties of "food animal" production and Farm Sanctuary was there to provide the safe haven they desperately needed. You can learn more about how Farm Sanctuary came to be and the tireless work of Gene Baur for animal welfare, animal protection and vegetarianism/veganism by reading his book entitled Farm Sanctuary: Changing Hearts and Minds About Animals and Food. Baur provides a thought provoking investigation of the ethical questions involved in the production of beef, poultry, pork, milk,and eggs—and what each of us can do to stop the mistreatment of farm animals and promote compassion.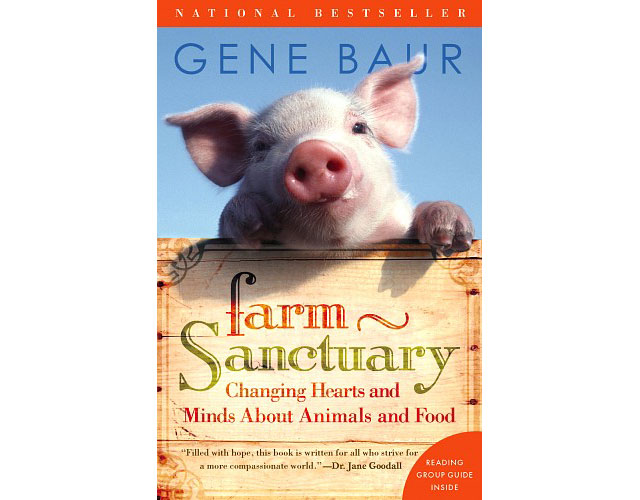 On Saturday, May 14th, Farm Sanctuary will be having a 25th Anniversary Gala to celebrate and honor 25 years of groundbreaking progress in farm animal protection. This event will take place at Cipriani on Wall Street here in NYC and will be a three-course gourmet vegan dinner followed by celebrity guest speakers and a silent auction of artwork. Farm Sanctuary will also celebrate on Saturday, September 24, 2011 at the Beverly Wilshire in Beverly Hills, CA.
The Biscuits hugely support Farm Sanctuary and the amazing work they do everyday. Mamma would like to dedicate this post to all of those animals that have been rescued from torture and have been given refuge and a chance at life on the grassy plains of Farm Sanctuary! Congratulations, Gene, to you, your staff and all your volunteers. Keep up the good work and making our world a more compassionate place for all animals!