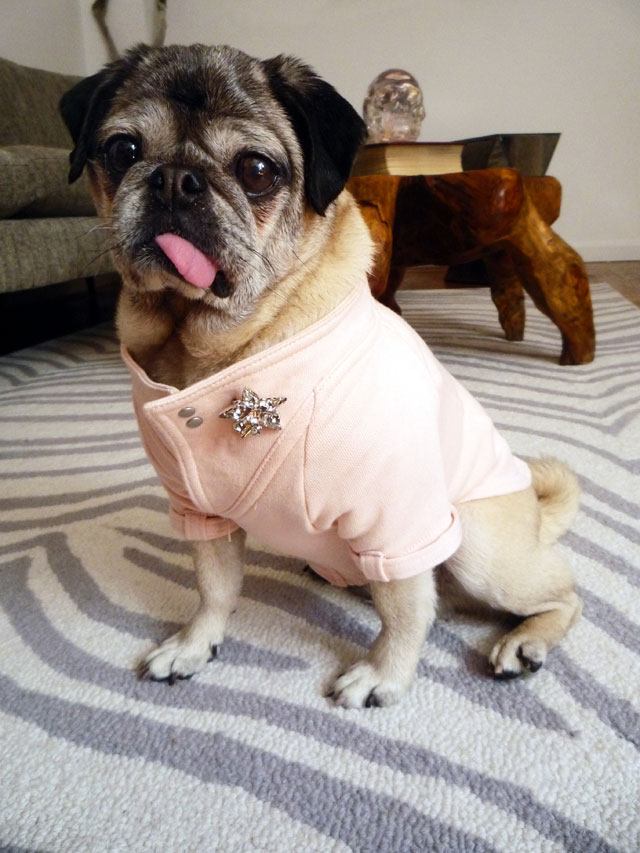 Mamma Biscuit is never one to shy away from bold, modern and young fashionable attire. She may be living out her golden years with us, but she's certainly not modest or matronly either. No, our little gremlin likes to make a big splash with her fashion whenever she can. After all, she is editor-in-chief of Dogue Magazine.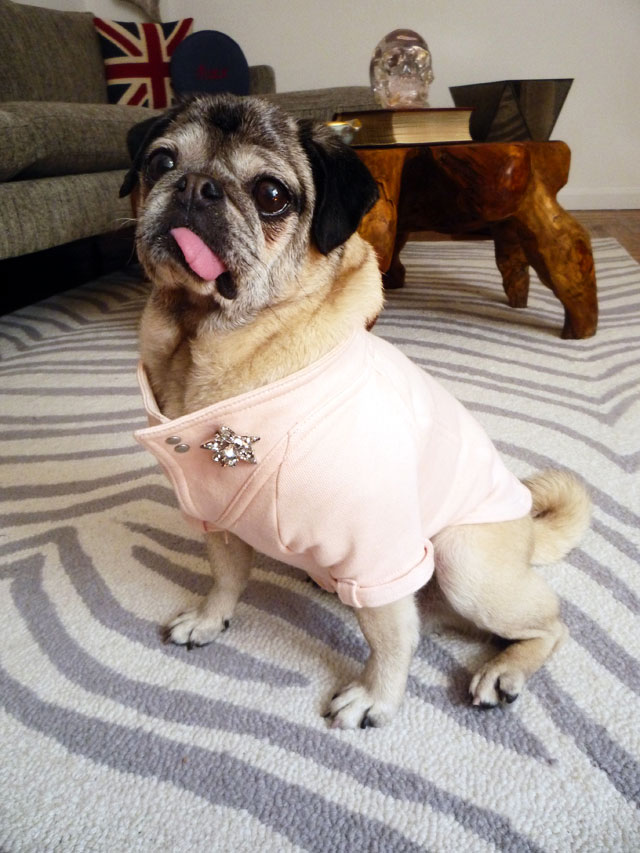 Here is our Lady of Biscuits sporting her fabulous new motorcycle-jacket-inspired Juicy Couture zip-up—wow that was a mouth full! If you thought Mamma was a spicy cougar before, well WATCH OUT! This jacket brings her to a whole new level of fabulosity. I know, I'm sorry for quoting that carb-face Kimora Lee Simmons but the simple truth is, the word fabulosity is the only accurate word that comes to mind when describing Mamma wearing this jacket!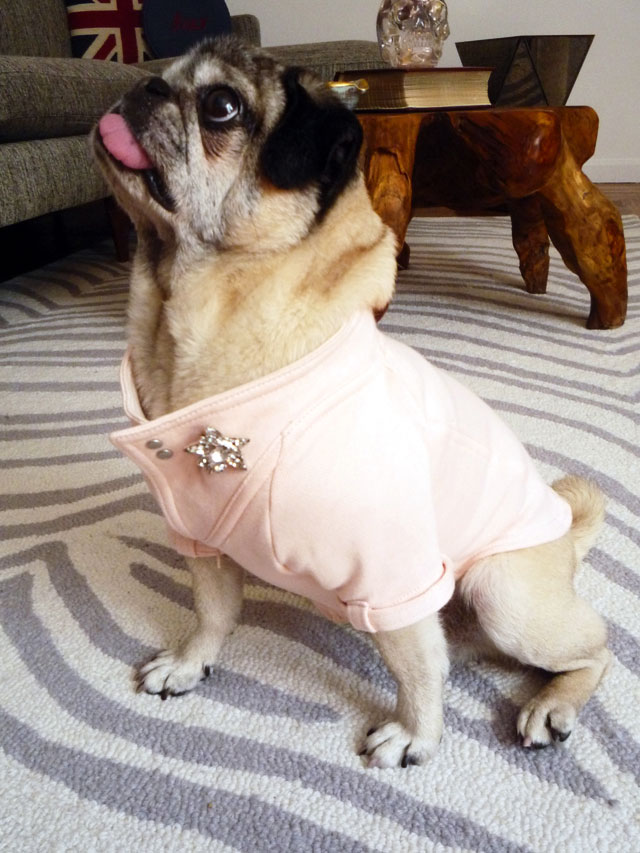 It's hard to tell from these photos but the back side to this jacket has this incredible piping detail from neck to tail which gives the illusion of a corset—not that Mamma needs any support in looking svelte however it does cinch her trunk in just the right areas from a back or aerial view. We also love the front asymmetrical zipper that comes half way up to allow breathing room for Mamma's amazing, built-in, mink stole around her neck! We added a diamond-shaped vintage diamond brooch (from Mamma's private collection) to the collar of this jacket to polish off this entire look!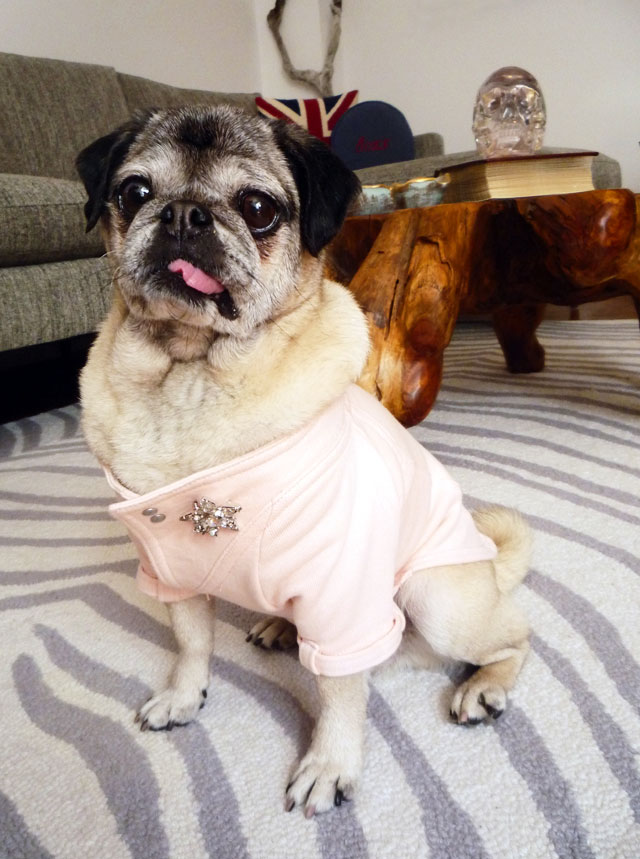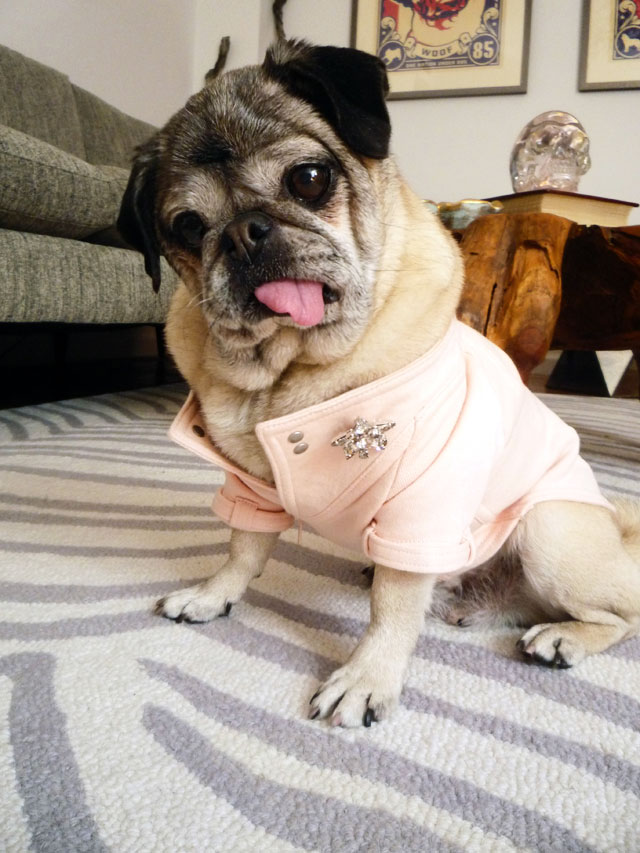 Mamma is totally ready to hit Madison Avenue for a little boutique shopping followed by a light lunch with the ladies from The Real Housewives of New York. But wherever the day may take Mamma, we hope she has the good sense to stay away from Jill Zarin—she may not have any teeth left in her mouth but our little Biscuit still knows how to bite if she's provoked!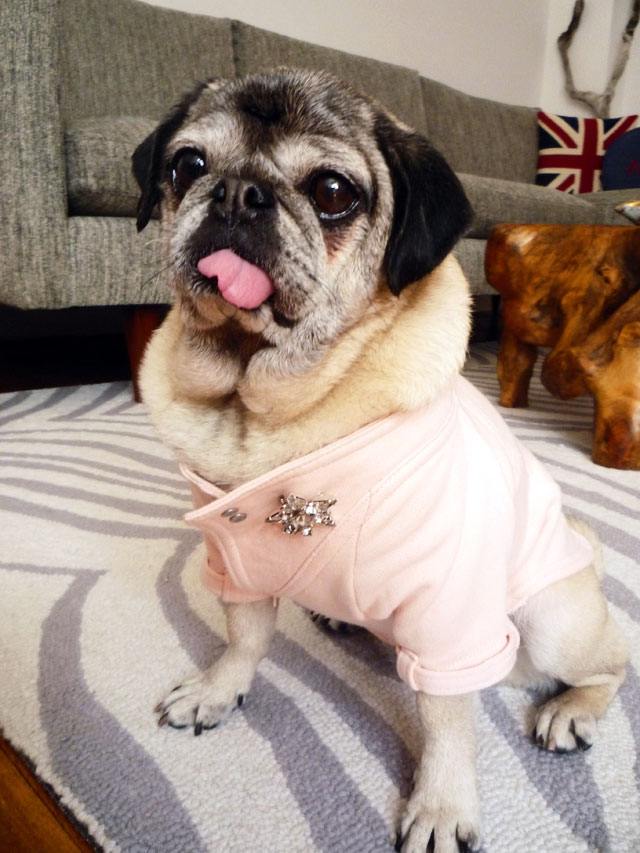 Enjoy