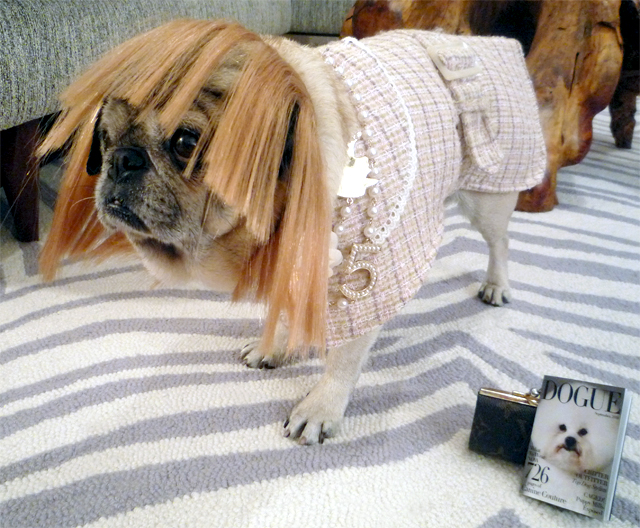 It's high time The Biscuits officially post Mamma Biscuit as Anna Wintour on her very own blog. Mamma made her first splash in the public digital world this past Halloween when our good friend Anna at Doorsixteen covered her big win for Best in Show and Best Homemade Costume at the Fort Tryon Park Halloween Dog Parade. You can see her original post here. Despite how out of season Halloween is, the Biscuit's felt the need to officially post this legendary moment for Mamma—and we have included a few more photos for your viewing pleasure!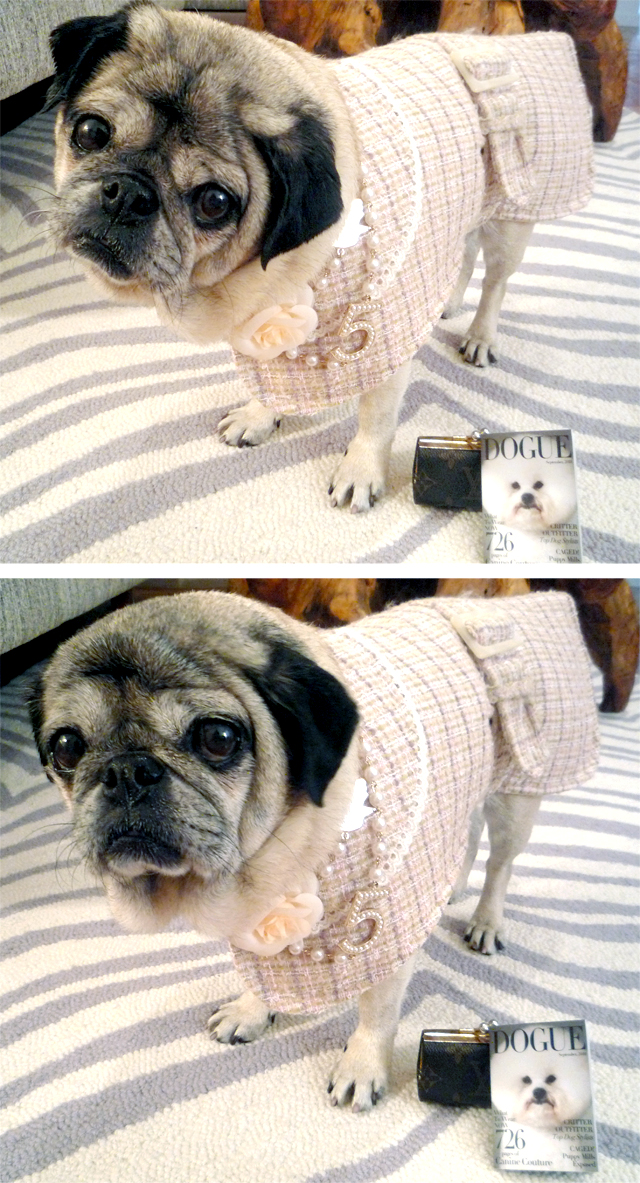 Tommy and I are the proud dads of 2010's Best Homemade Costume and Best in Show awards at the Fort Tryon Park Howl-O-Ween Dog Parade and Costume Contest! Mamma Biscuit brought down the dog house with her take on Anna Wintour.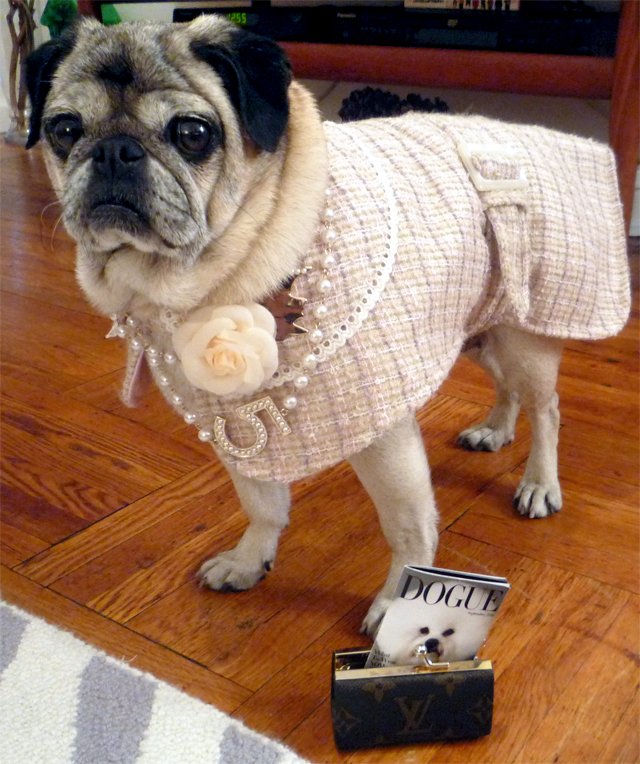 As Anna Wintour, Mamma has seen every hemline, knit and dress from Paris to Milan and beyond, and has her paw in every working designer's studio, from Westwood and McQueen to Chanel and Galliano. She knows exactly what her canine followers are looking for and delivers it up in the most influential canine fashion magazine to ever grace a newsstand: Dogue!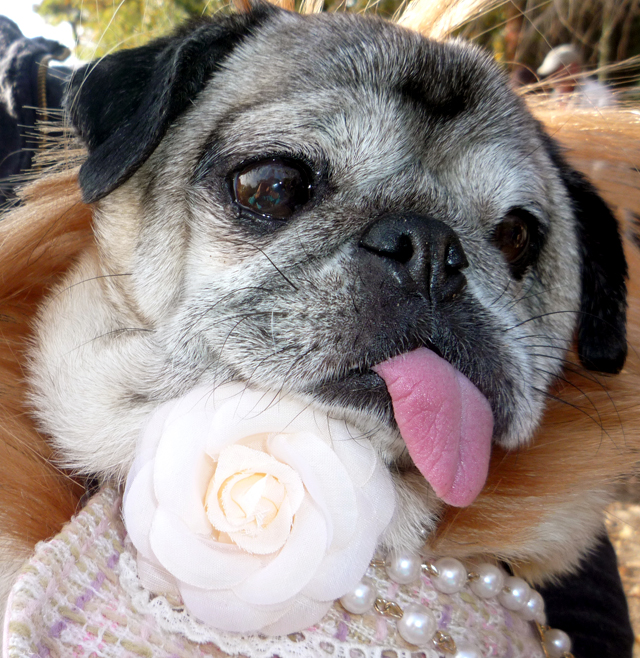 Despite having a terrible hair day (note to Betsey Johnson), Mamma was decked out in Chanel with a Louis Vuitton handbag and carried the "Black and White" September issue of Dogue. An amused crowd quickly fell silent with Mamma's critical yet high fashion stare, and were all left compelled to vote her the winner of the contest! As I carried Mamma up to receive her CFDA award…errr I mean, Best in Show award…I informed the crowd that like Anna Wintour, she too needs to be carried (note to Tim Gunn), although Mamma could work two pairs of Monolos better than Anna could ever work a simple sneaker!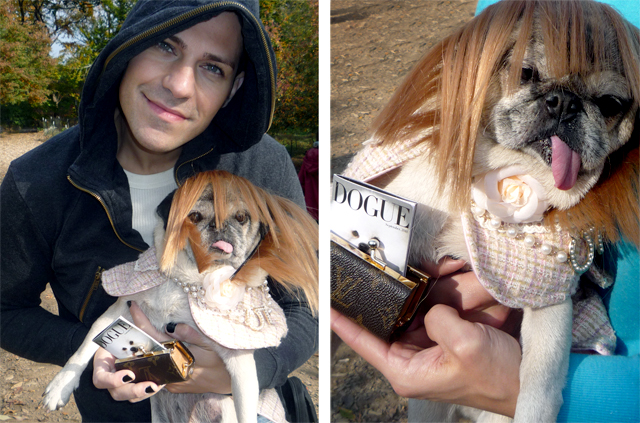 Dogue photos by Tim Flach