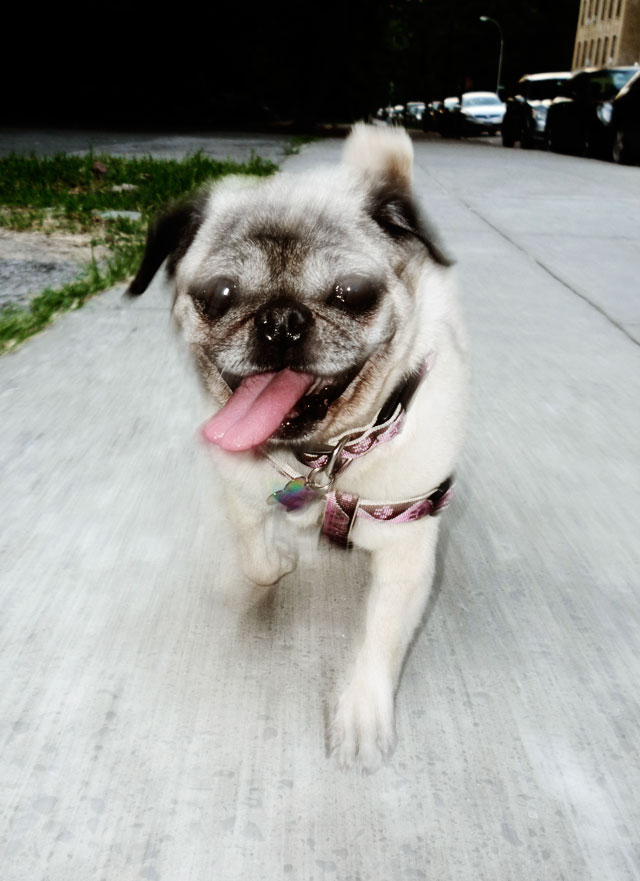 Summer is in full swing and so is Mamma when it comes to her outdoor activities. When the temperatures cool down in the evening, we like to take our little beast on a sunset walk through Fort Tryon Park or through the rough and tumble streets of Washington Heights. Our big city pooch can navigate through Broadway and Bennett Avenue like a pro using her over-active nose to guide her from corner to corner—or to a potential chicken bone left over on the sidewalk—which ever comes first! Mamma can also utilizes her epic tongue to detect the direction of the wind for added guidance as it dangles below, near her feet.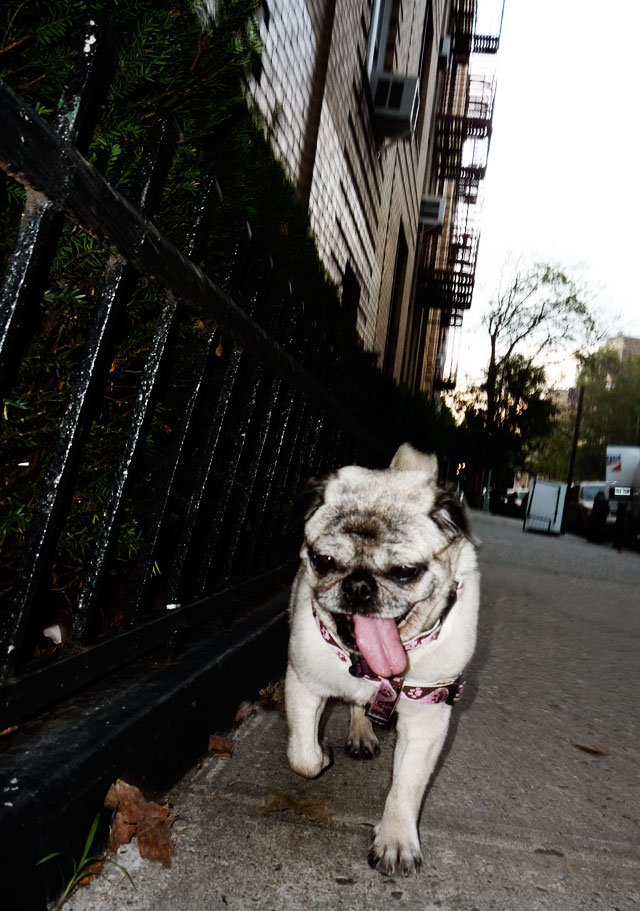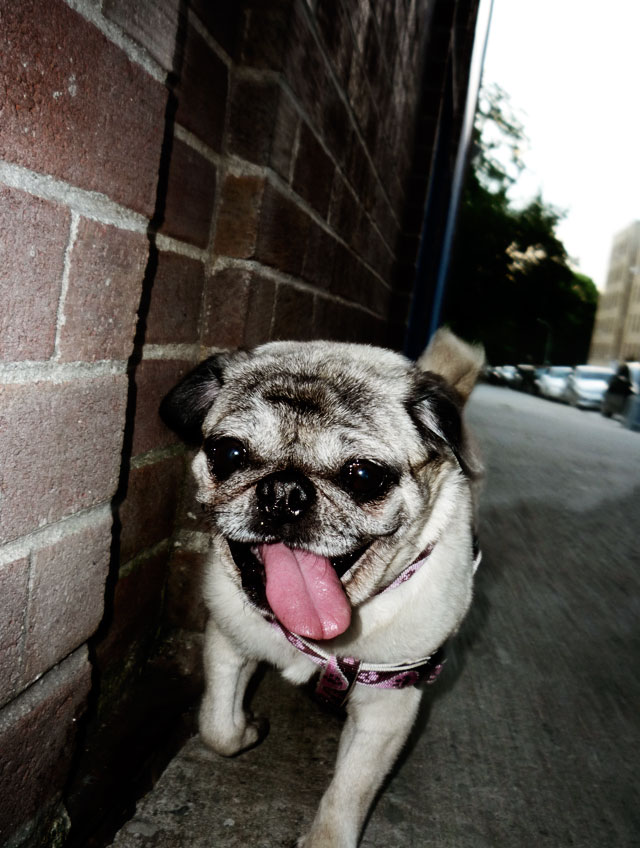 After having Mamma Biscuit for nearly two years, we are still so surprised that she can manage to control that bologna-tongue of hers. It's amazing how she can run without stumbling over it as it dangles near her stout legs.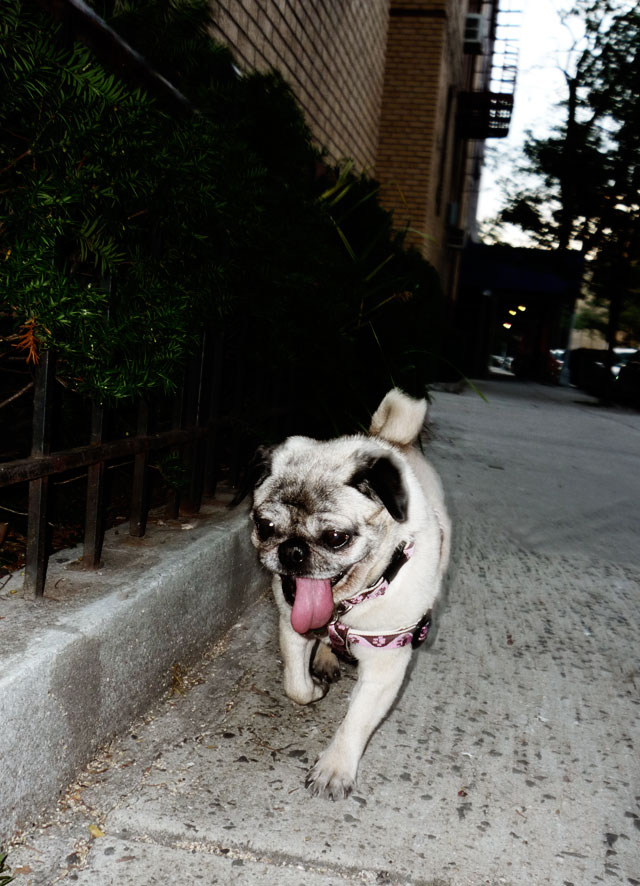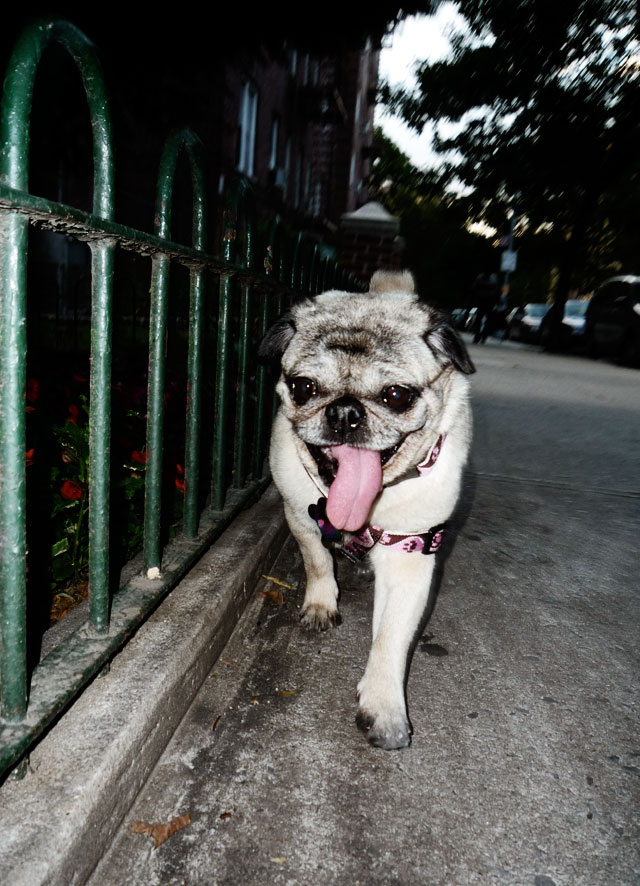 Hey, if Odie can run with his tongue hanging out, so can Mamma!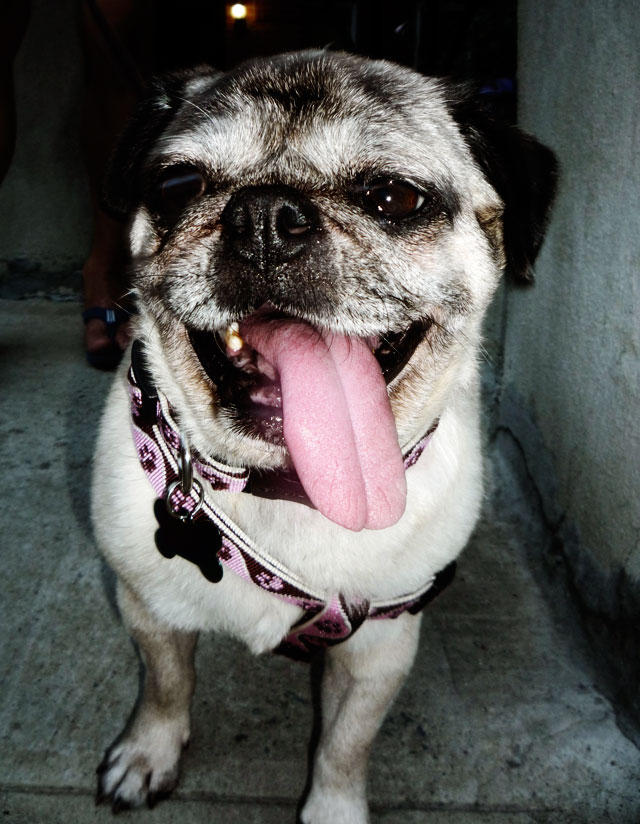 Enjoy your weekend!