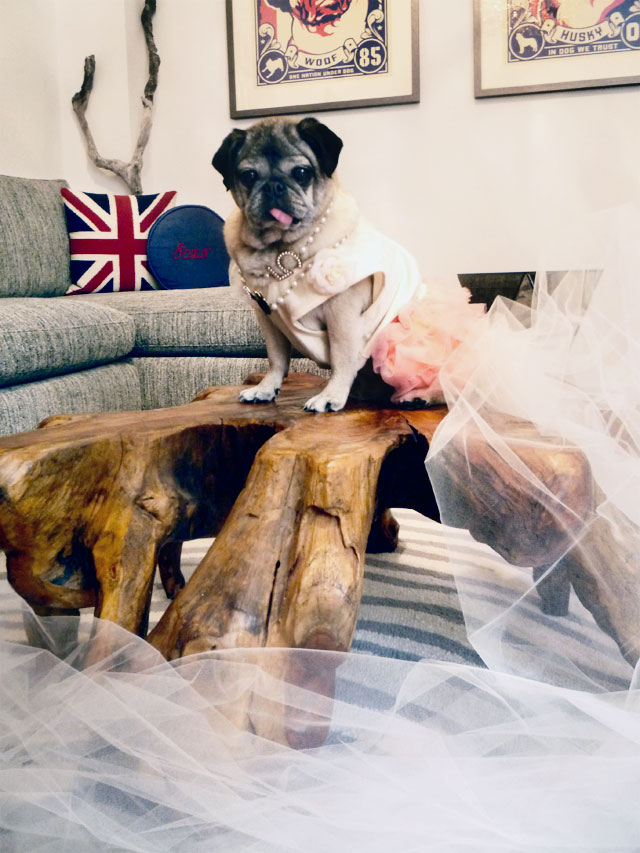 Mamma Biscuit and family would like to take this opportunity to thank Valentino for sending us this exquisite, beautiful, custom-made couture frock. Our Lady of Biscuits was in pure high-fashion heaven when she realized that her dress had a five-foot bone-colored tulle train that extended out from a layered, pale pink, ruffled tulle hem. Just watching Mamma run off into the kitchen looking for a soft-chew treat while dragging that absurd amount of tulle across the floor simply tickled the crap out of me—she really knows how to wreck havoc on a set. I sometimes wonder what our neighbors would say if they knew what was going on during one of these high-fashion photoshoots at the pug palace. After all, we live in Washington Heights—a far cry from Madison Avenue and the only couture I see walking out of our building (aside from anything we may be wearing, obviously) is Juicy Couture—yeah, enough said.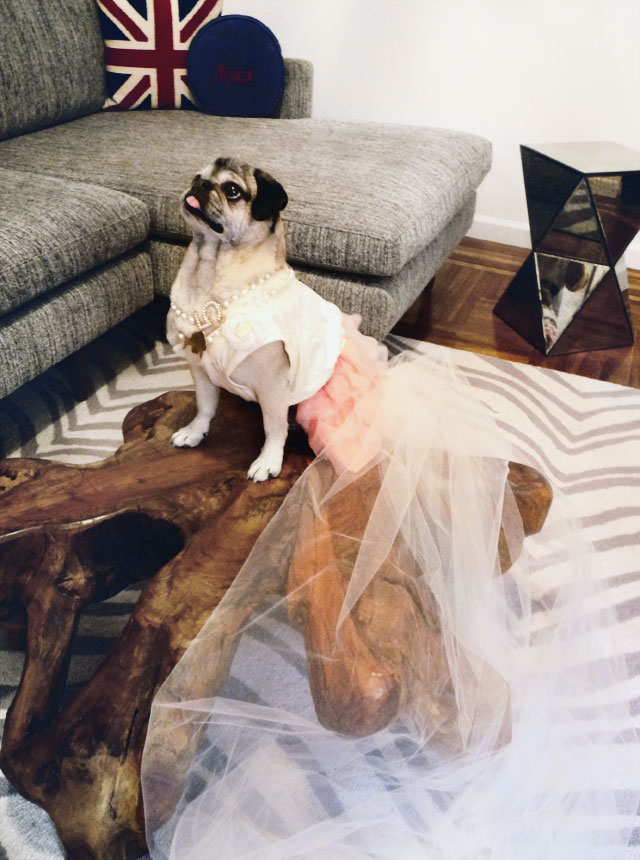 Anyway, Valentino has completely outdone himself with this sweet and sugary, cupcake-of-a-dress. Mamma cannot wait to stroll down a red carpet or to attend the Opéra Garnier in this number when she visits Paris. She is totes ready to make a grand entrance—let's just hope she doesn't get that tulle trail twisted around herself. Mamma has a tendency to run around in circles and that would just bring "wardrobe malfunction" to a whole new level.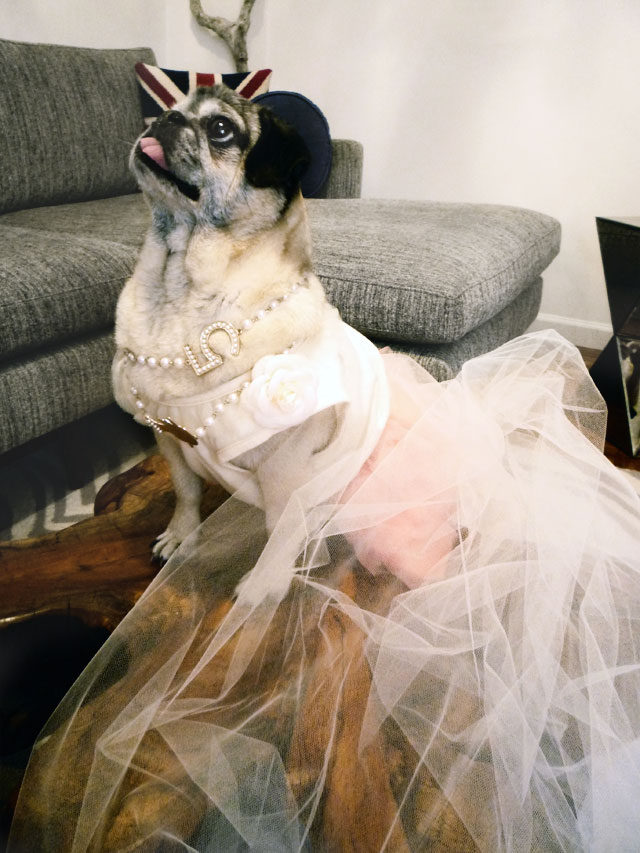 It comes as no surprise to us that Valentino adores Mamma Biscuit. Most high-fashion designers adore our little gremlin but Valentino especially adores her as he does pugs in general. Did you know that Valentino once named a second line of clothing after his late pug Oliver? What a way to honor a pugs life! In fact, Valentino currently has six pugs that trail behind him at all times: the mother, Molly; her sons Milton and Monty; and her daughters, Margot, Maude and Maggie. When Valentino travels on his 14-seat Challenger jet, three cars are needed to transport him and his entourage to the airport: one to move Valentino and his partner Giametti, another for the luggage and the staff and a third to transport five out of the six pugs. The sixth pug, Maude, travels exclusively with Valentino—and you all thought Mamma Biscuit was living the good life! If you want to see Valentino and his pow-wow of pugs in action, click here.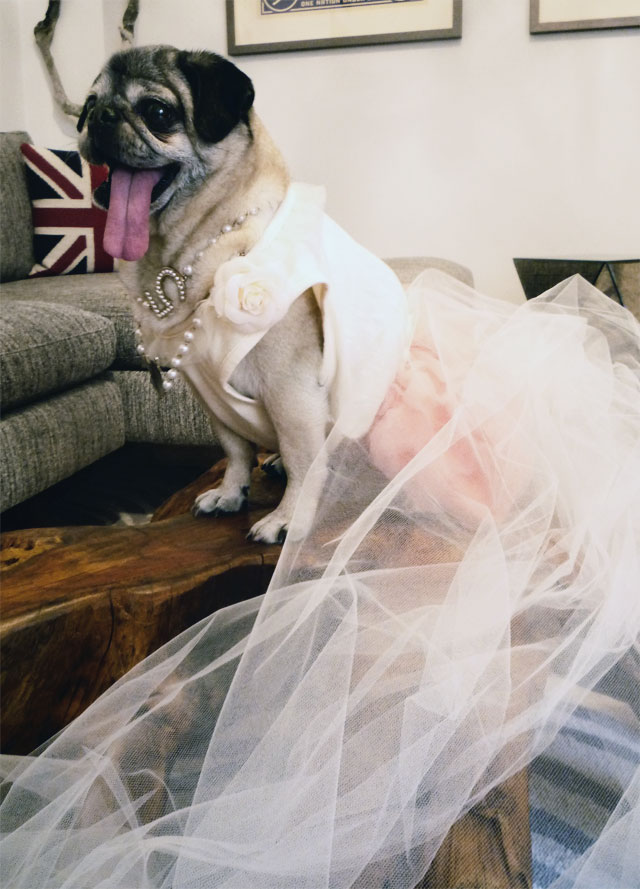 On second thought, Mamma is living the good life. She has food in her belly, two annoying queens that adore the hell out of her and fine couture on her back—what else could a bitch ever want or need?
Enjoy