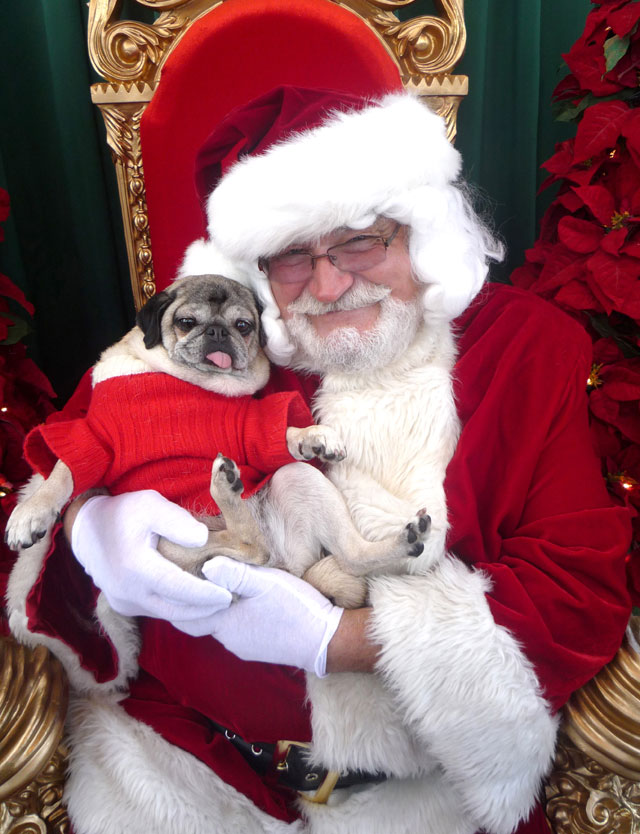 It's July 1st and Mamma and the Biscuits are totally excited for the upcoming Christmas programming on QVC. For those of you who are not aware of the spectacle that is Christmas in July on QVC then you might as well kill yourself because clearly, you've been living under a rock and lack morals! All kidding aside though, people everywhere like to throw parties during July that mimic Christmas celebrations, bringing the atmosphere of Christmas among the hot and humid temperatures. These parties may include Santa Claus, ice cream and other cold foods and gifts. . . . and usually exist within the confines of my head (I know, the closer we get to December, the more I need to be medicated). But really though, July marks the halfway point on the calendar to the arrival of Christmas and although Mamma Biscuit has Christmas in her heart all year round, this month signals the start of her extensive holiday planning. The Biscuits will be busy toiling away with blue prints detailing exactly how the pug palace will be decorated come December and what the theme of our annual holiday card will be—all that planning while spinning Christmas records on the turntable at such a nauseating rate. But back to QVC, they clearly take advantage and use this time period where yuletide idiots like ourselves begin to yearn for Christmas as a retail marketing strategy (not that I ever need any push to purchase anything Christmas related throughout the entire year—damn that Ebay). It makes sense though, June is a great month to purchase gifts for weddings, graduations, Father's Day, and buying summer clothes and outdoor entertaining items. July is still too early for back to school shopping and practically dead in the retail world HOWEVER it is the perfect opportunity for the home shopping networks to grab middle America by the balls and to shove some consumeristic holiday fear of not being able to get all of your shit done in enough time before the 25th of December. In comes the QVC army with their fiber optic wreaths and trees, dizzying array of lights, permanently swagged garland, prelit trees that practically build and decorate themselves, talking snowmen and their respective sex partners and a plethora of hideous holiday sweaters to solidify this fear and the overall bad taste afflicting our nation. Afterall, our economy survives on this formula! Just so you all know, we have never purchased any seasonal products from QVC but we love every single "made in the People's Republic of China" moment regarding this home shopping extravaganza (read that word the way RuPaul would say it) and honestly, after watching any holiday segment within this event, you too will agree that resin is the material of our lives. It's as if the Collection Etc. Catalog was put in video form with awful demonstrations of how to make your home look extra hideous during the season and we simply can't get enough of it! QVC will undoubtedly put together an incredible line up on July 24th and 25th that will undoubtedly make John Waters want to slather eggnog all over his naked body while listening to Bing Crosby on the record player. Oh Alright, maybe not John Waters but possibly me. . . .ehh, who the hell are you to judge me anyway? You can learn more about this event here and rework that entire week accordingly. Mamma Biscuit will be watching, will you?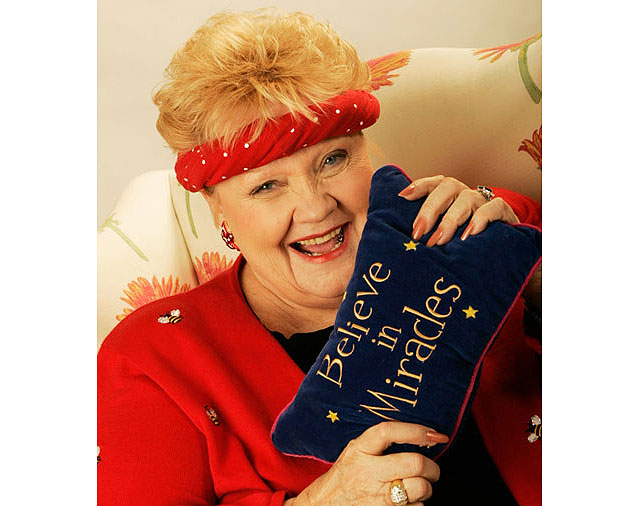 On a sad note concerning QVC, we would like to take this opportunity to express our sympathy and sheer sadness for the death of a national treasure: Jeanne Bice—a designer and QVC host known for her ridiculous headbands and boisterous personality. She passed away at the age of 71 on June 13, 2011. Jeanne Bice started the Quacker Factory clothing line and first appeared on QVC in 1995. She brought brightly colored, ill-fitting, bedazzled outfits and hideous seasonal-themed clothing to the network and garnered a legion of fans—Mamma Biscuit included. The Quacker empire spanned television, internet and even ocean cruises and despite it's strong-hold on the obese market looking for a little flare and sparkle, in my opinion, it simply won't be the same without her. We could always rely on Jeanne to bring us the very latest in disgusting holiday sweaters and I'm personally going to miss her sausage-link fingers and acrylic nails gracing my television screen during a camera close-up while pointing and describing a bedazzled detail to a hideously rendered Christmas tree on an itchy looking sweater! For a quintessential Jeanne Bice moment, click here. May she rest in peace up in the home shopping network in the sky where every cloud is bedazzled with rhinestones and all holiday sweaters in XXXL are SOLD OUT!
And finally, since I've gotten myself into a Christmas frenzy just writing this post, I think I'll share with you all another Christmas pick from Mamma's holiday collection. As you all know, Mamma has been sharing Christmas decor and tips (vintage and new) since she started this blog and kicking off Christmas in July on QVC would be incomplete without highlighting something new. Christmas of 2010 marked the beginning of a new collection for the Biscuits—a vintage paper village. It's fairly small (especially compared to our ceramic, Department 56 city) but we are happy to report that we have a fantastic, vintage edition to add to this small collection—a gold-glittered, paper church with removable steeple & bell and built in miniature bottle-brush trees. This Church dates back to the early 1950's and has amazing red stained-glass windows and an access for a light in the back. It's constructed beautifully and will totally add charm to our budding paper village—we can't wait to show you all in December how it will look put together!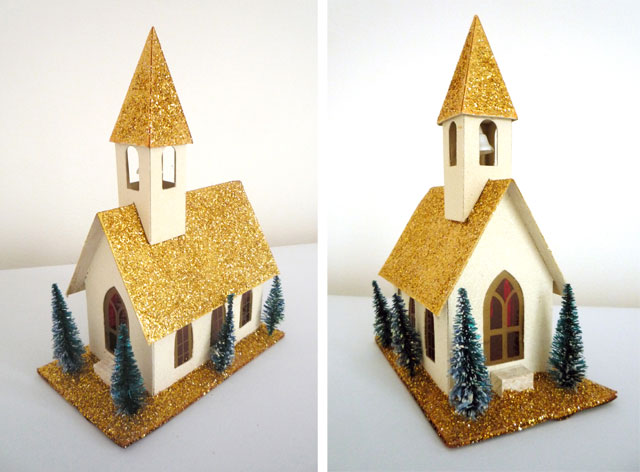 Enjoy but beware, Christmas is only 177 days away so get crackin' people!