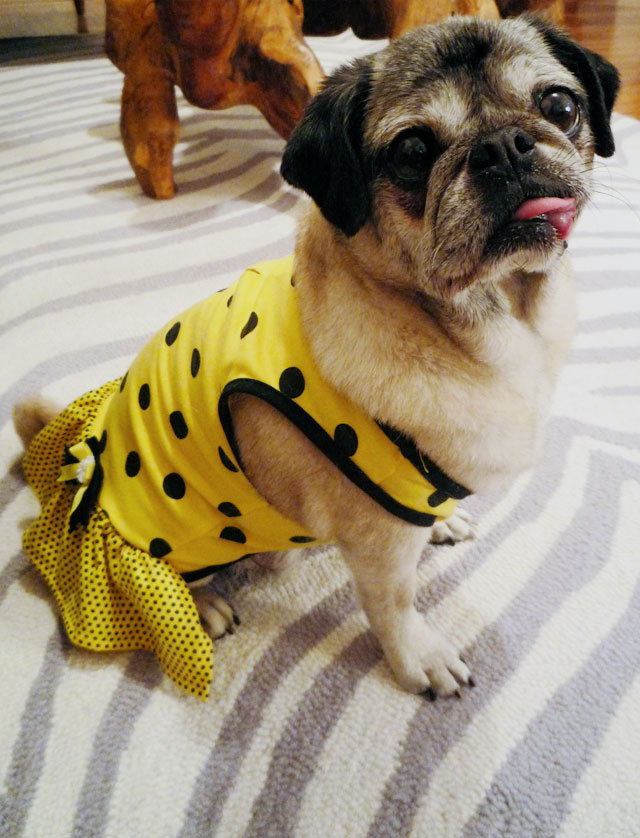 Nothing screams American Independence Day more than a yellow summer dress with black polka dots on a pug. I mean really, only in America could a pug with an abnormally long tongue find independence from a puppy mill and land herself in the home of two queers who not only have the right to get married in New York state (HELL YEAH) but have the audacity to put her in an ensemble like this. It's practically just as American as baseball, Paula Dean, hot dogs, bible-thumping, Elvis and apple pie!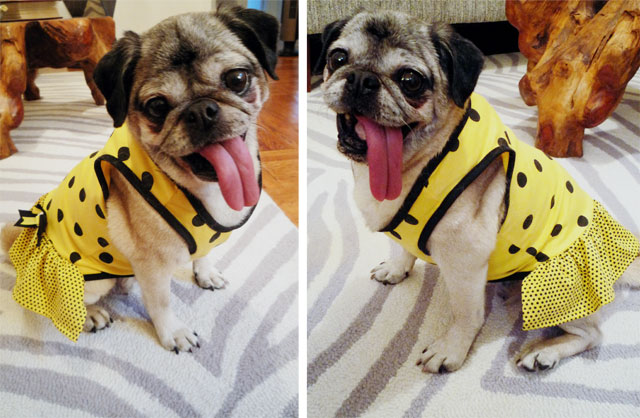 Here is Mamma Biscuit showing off her new summer dress before heading out to a pool party in Long Island. Our little toothless gremlin really knows how to channel her inner bumble bee in this frock—but don't worry, she doesn't sting! In fact, she can't even bite (as you know, there is no dental plan available in a puppy mill) so she's rendered all gums! I just love how glassy her marble-eyes can get when she's concentrating really hard on a dangling piece of doggie treat behind the camera lens. Hey, whatever it takes to get a semi-decent photograph (ughh, I hate my camera but that's a whole other story).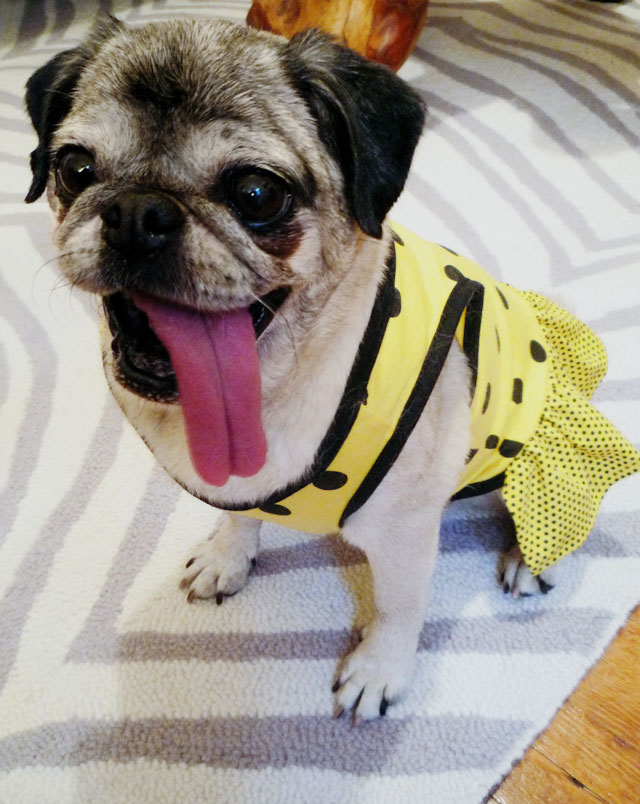 So before we embark on the LIRR out to West Hempstead, let's make sure we have packed everything Mamma needs to commemorate the independence of America from the Kingdom of Great Britain:
• Mamma's Dick Van Patten's Natural Balance food in Vegetarian Formula, CHECK
• Poopy bags (in pink, they ran out of the patriotic red, white and blue bags), CHECK
• Mamma's travel Lacoste bag, CHECK
• A bag of soft-chew treats (our little bitch needs to nosh at all hours of a social event, actually, so do we), CHECK
• Sunscreen and bug spray (more for Daddy than Mamma), CHECK
• Rainbow sparklers for Mamma to hold during the fire works show, CHECK
Looks like Mamma is ready to rock-n-roll!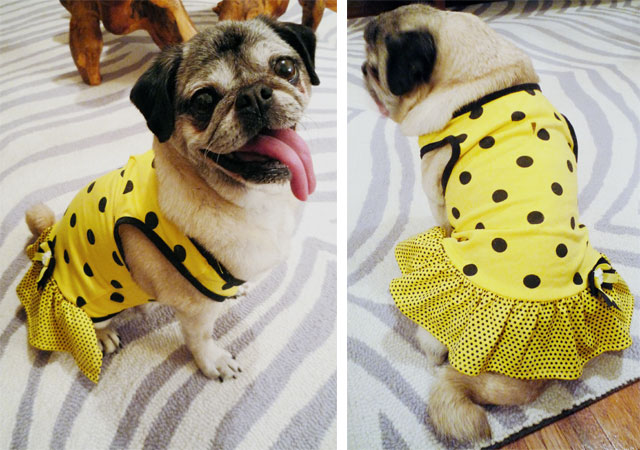 From Mamma to you, Happy 4th of July!
Ruff Ruff