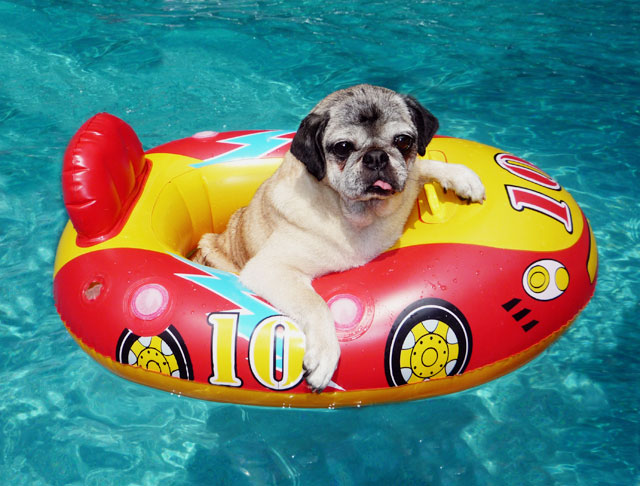 One look through these photos and you too will agree that Mamma Biscuit should be the new face of Sandals all-inclusive Caribbean resorts. In fact, I'm emailing them a copy of these photos along with a persuasive letter asking them to consider Mamma for their next Ad campaign after I finish writing up this post. Cross your fingers and hope for the best!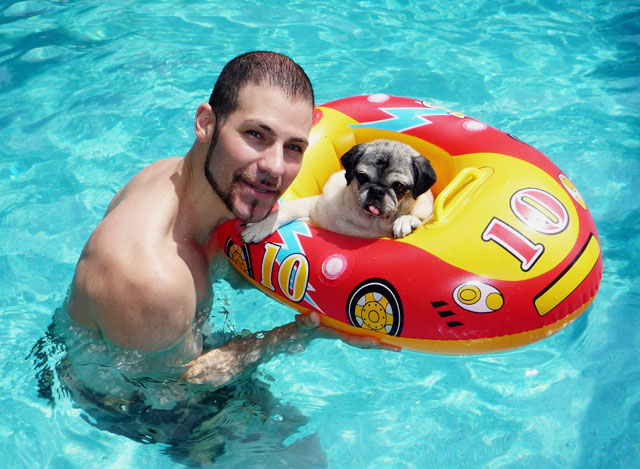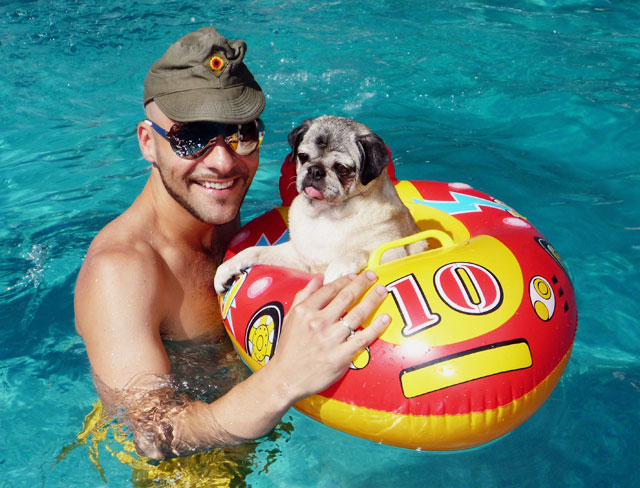 Here are a few photos of our little summer pug cooling down in the pool out in Long Island on July 4th. Honestly, the only thing missing from Mamma's blow-up boat is a martini glass holder with a drink in it and a big sun hat on her head! I only wish that my camera had an underwater feature because a photo of Mamma's chicken legs wiggling and paddling in such a clumsy rotation would have been priceless!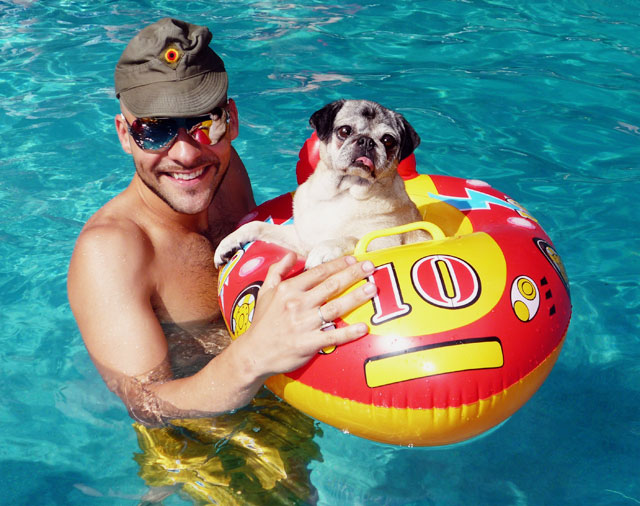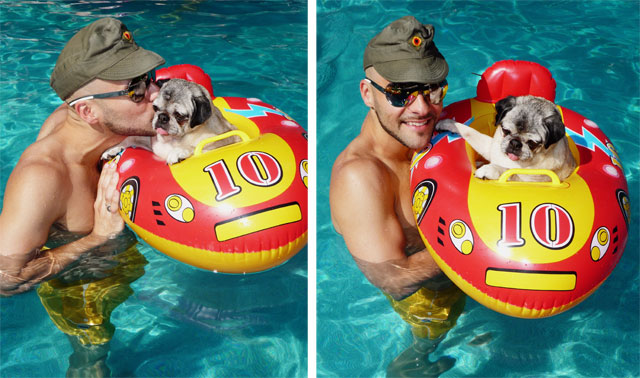 Stay cool, use plenty of sunscreen and enjoy!