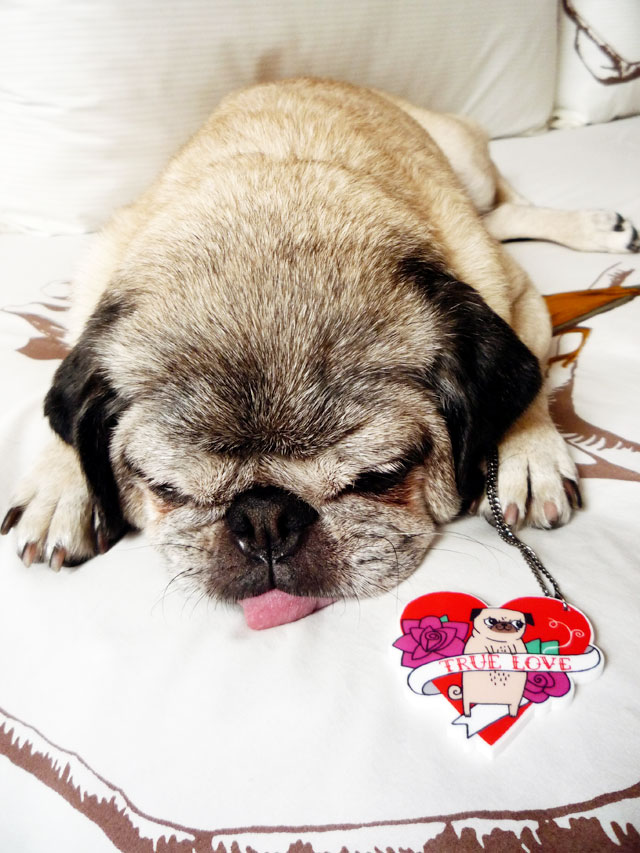 So as you all know, Mamma Biscuit is practically toothless. After 8 years in a puppy mill, Mamma's teeth were neglected and left to decay in her mouth before her rescue. Upon close inspection of the inside of her mouth, our little bitch currently has 4 teeth left—2 fangs and 2 molars. The rest of her mouth and gums look like a grilled portobello mushroom. With that said, we thought Mamma deserved a gift from the tooth fairy. Hey, why not? She lost almost every single tooth in her mouth and never received a single dime under her pillow—can you think of any other dog that is more deserving? Anyway, while Mamma was sleeping, a little pixie tooth fairy dropped off a fabulous gift for our queen—an appropriate "true love" pug necklace from Gemma Correll.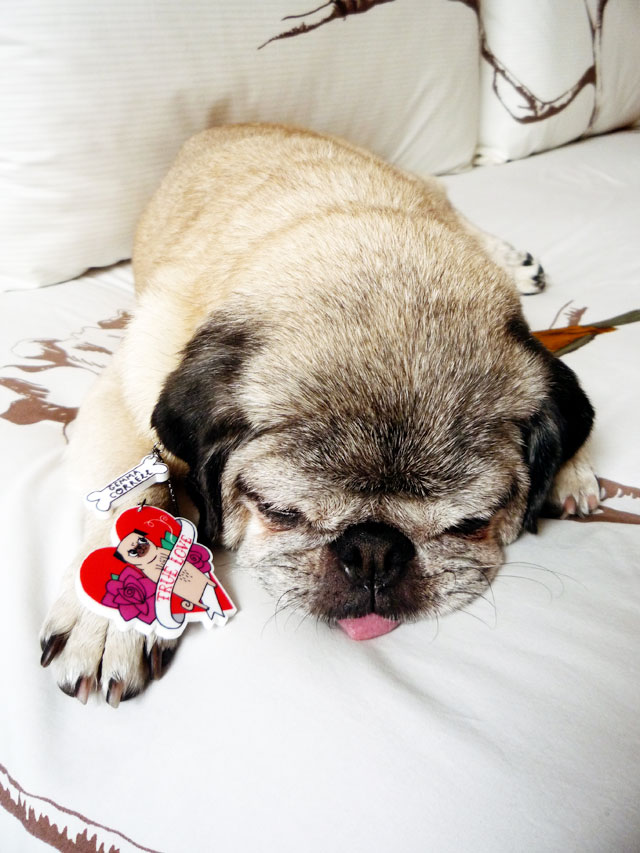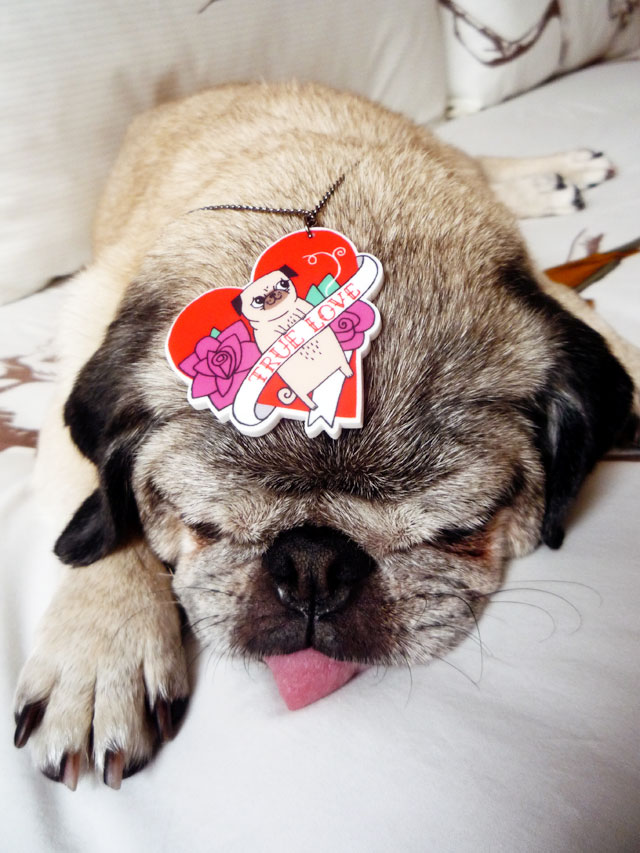 For those of you who don't know, Gemma Correll is a fantastic illustrator from England who currently lives in Berlin, Germany with her pug, Mr. Norman Pickles the Pug (he too has a blog and he's so adogable). I'm so obsessed with Gemma's Pugs Not Drugs and Pug Life T-shirts from Urban Outfitters. The illustrations are so damn cute and I fully support the positive messages and the overall pug lifestyle they encourage!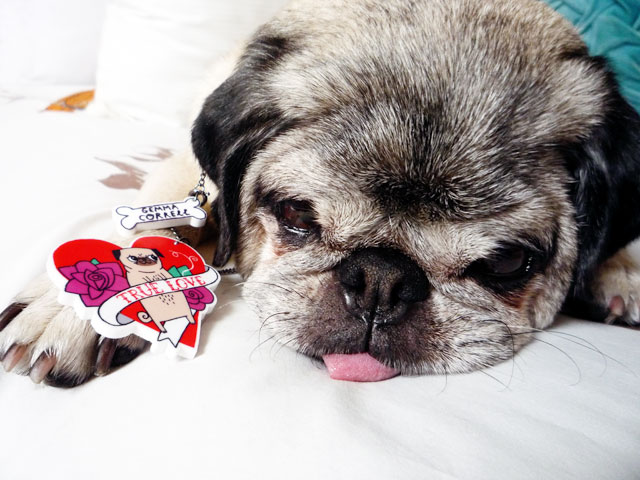 Mamma loves her new necklace and prances around the house proudly while wearing it! Actually, I intend on borrowing it from her from time to time—that's how much I love it! At least something good came out of losing all of those teeth!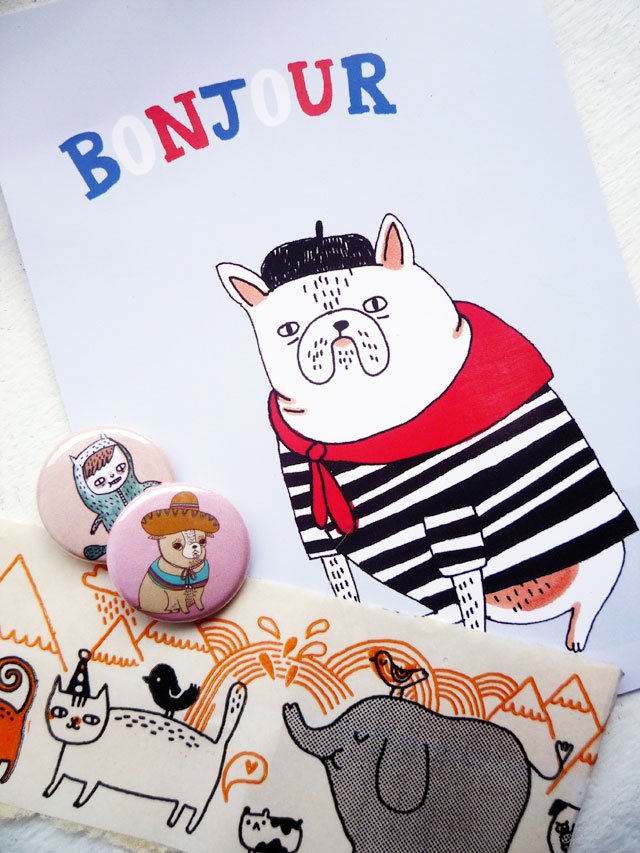 Mamma's gift came with some cute pins and a great French bulldog postcard—YAY!
Enjoy