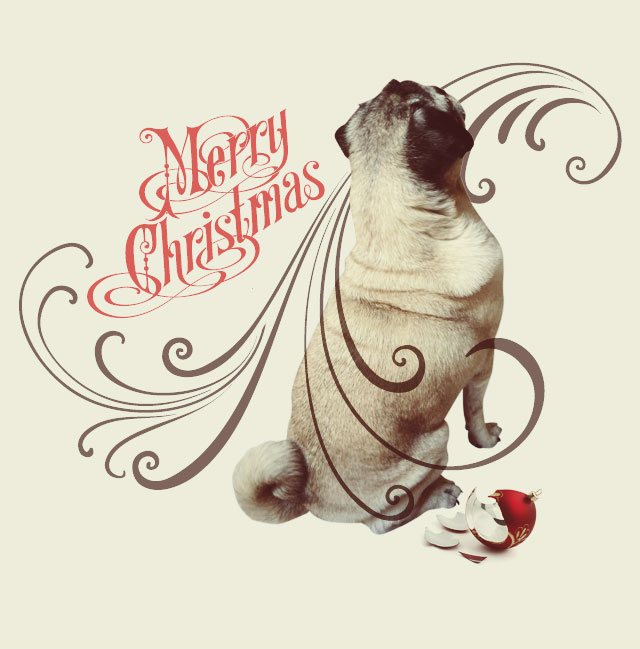 Mamma and the Biscuits headed out to Adamstown, Pennsylvania last Saturday to participate in all of the Christmas in July specials. Don't roll your eyes at me, it was a great way to beat the heat wave and our Amy Winhouse blues while still honoring this festive time of year. Route 272 from North to South in Adamstown is the "Antiques Capital of the United States of America" and I have to say, 1,000 + dealers on 7 miles of one road was enough to send our vintage holiday-appetite into overdrive. We spent the entire day on the hunt—scouring through antique markets, shops and centers looking for just the right holiday accents and accessories to add to our already overflowing collections—all on a budget of course. As you all know, we Biscuits take Christmas very seriously. It wasn't enough for us to simply sit at home and watch QVC segments of hideous holiday wares and keepsakes inbetwix (yeah, I've always wanted to use that word) Mariah Carey's jewelry, perfume and Contempo-Casual-clothing segments to celebrate this event. By the way, Mariah Carey was at her most delirious as she shuffled through her exhaustive segments the entire weekend-long. She abused and overused such words as moment, dahling, festive and love to describe some of the worst products I have ever seen on the market in my entire brief life! Anyway, what better way to conclude Christmas in July than to hit the markets while toting around our pug in a Lacoste bag? The good people of Adamstown simply adored our little gremlin peeking her head outside of her bag while Tommy and I were having intense discussions about Snow White drinking glasses and "Made in occupied Japan" holiday ornaments! So come along and check out what we scored in vintage holiday goods.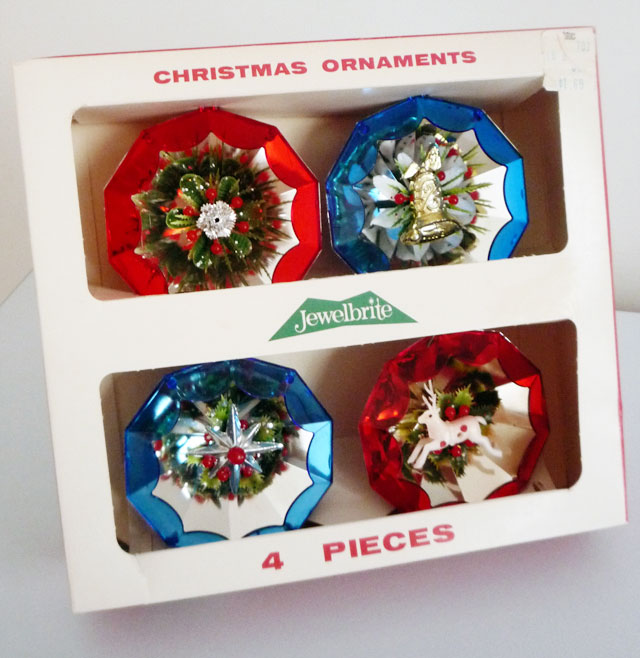 First on our list is this vintage box of four plastic ornaments from Jewelbrite. These diamond-shaped beauties were made in the 1950's and have such great detailing. We practically have every shape imaginable but when I spotted this box on a table alongside a mountain of crappy holiday odds and ends made of resin, my heart skipped a beat. Almost all Jewelbrite ornaments are hollow in the center to allow space for some form of a holiday vignette and I just love how cheap the plastic holly, bells and reindeer look against those shiny silver lined walls. Nothing says Christmas better than shiny plastic!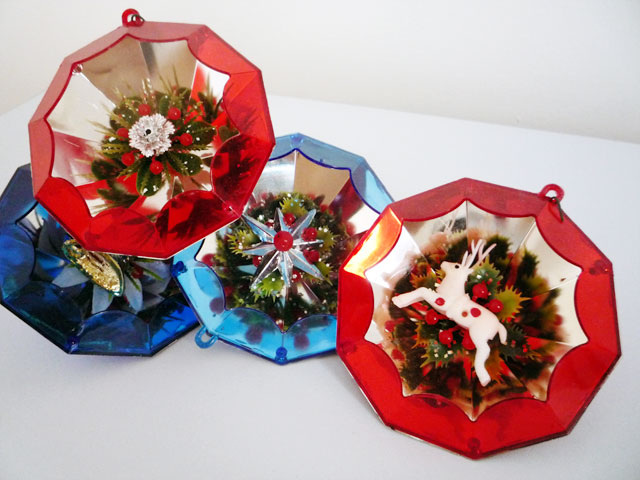 Second on our list of finds is this fantastic Italian blown vintage ornament! I just love this little guy because I have no idea what he's supposed to be. He looks like a cross between a busboy at a catering hall and a circus clown with a serious alcohol and cocaine problem—and what's with his hat? Did he steal that hat from the travelocity gnome? We were terribly confused with this one but the quality, craft and price was so unbelievable that my heart skipped a second beat as I shoved it in my basket of goods before heading to the cash register!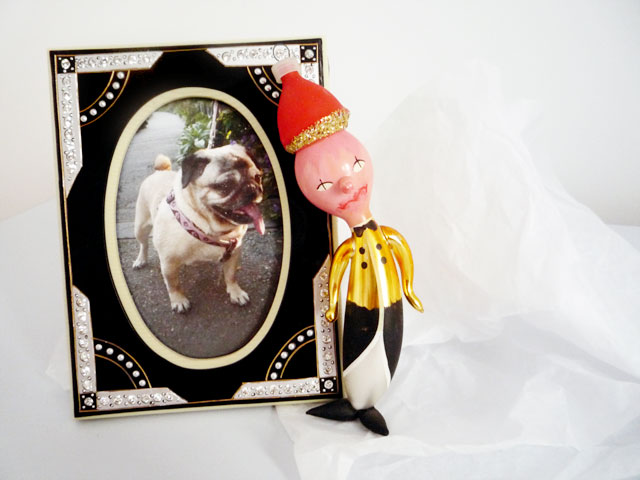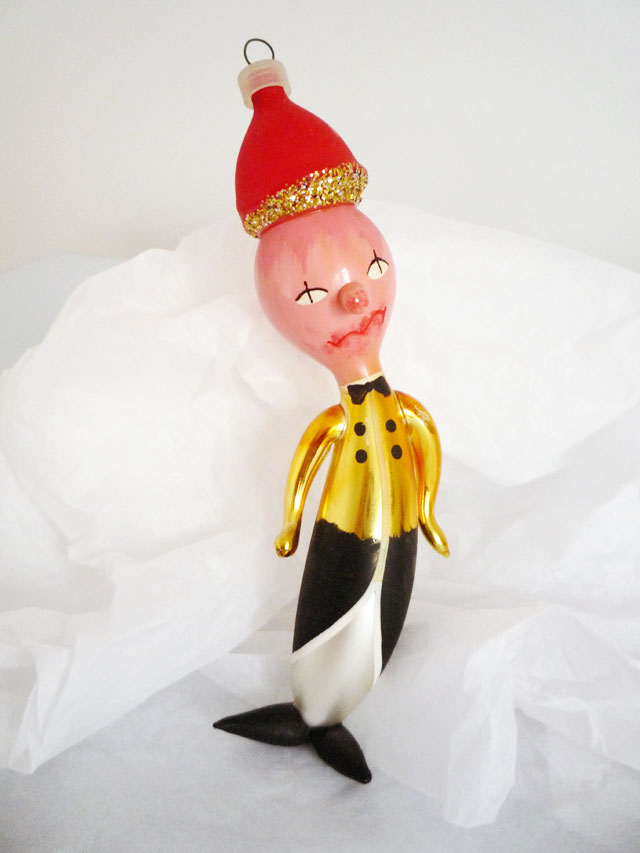 Third on our list are these wonderful plastic deers and this hand-crafted Christmas gnome from the 1950's. At this point, I couldn't even begin to count how many plastic deers we have accumulated throughout the years but whenever I see them at the markets I always end up purchasing one or two—that's how irresistible they are. Aren't they just so charming to look at? We intend on placing them along with this flocked Christmas gnome in our growing paper village!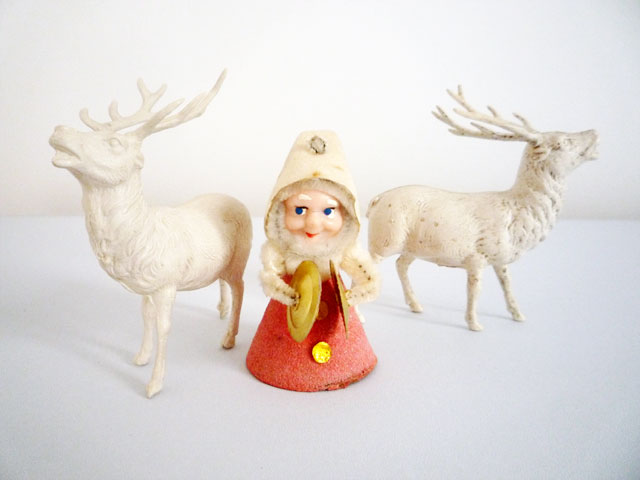 Fourth on our list is this amazing glass ball with bird ornament from the 1930's. The detailing on this ornament is something to see in person. Christmas ornaments from this time period have such lovely coiled stainless steal springs that were usually wrapped around hand blown balls, sail boats and musical instruments among other objects for aesthetic texture! The flocked bird on this piece dangles delicately from a coil spring below the opening of the glass ball which makes this piece even more special. Just so you all know, Mamma paw-selected this baby herself—she has such great taste, doesn't she?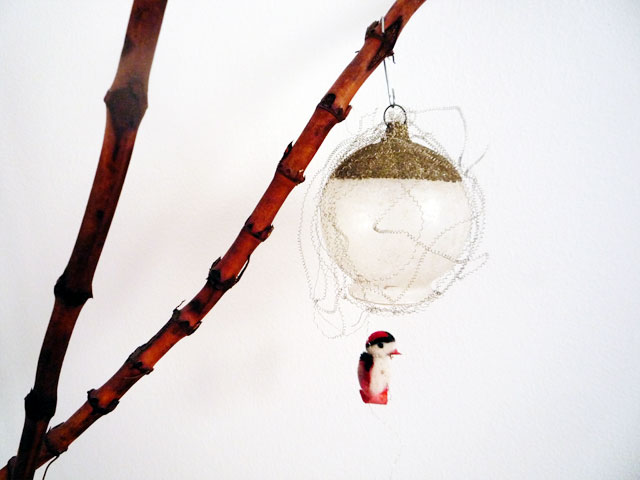 Fifth on our list is this extremely old and extremely brittle, handmade Christmas gnome accent. When I first picked this flocked gnome up with my hands it nearly fell apart. Clearly, the condition of this did not dissuade me from purchasing it. I'm just so amazed at the types of materials used to create old holiday accents from the 1950's. Those red holly balls are made of metal and the leaves are all cut from cardboard paper. The tree behind the little guy has plastic branches with white snow made of styrofoam. This is definitely a "handle with care" item but will fit perfectly on Mamma Biscuit's Christmas tree! I just need to remember to place it high on our tree so that when Mamma Biscuit decides to run under the tree, she won't mistaken it for a soft-chew treat!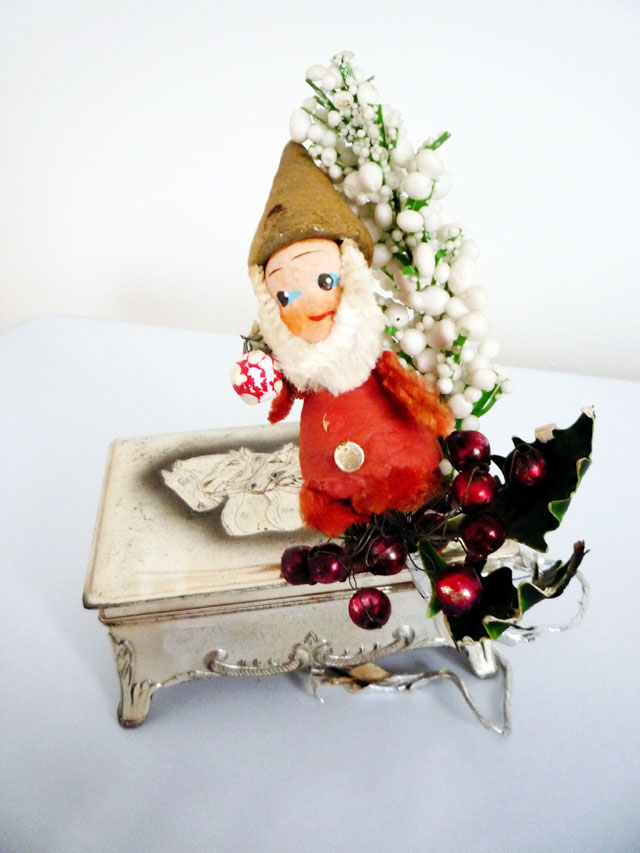 Sixth on our list are these bristle-brush miniature Christmas trees and plastic holly trees. The red white and green pines are vintage from the 1950's and have fantastic metal ornament ball accents. The holly plastic trees are vintage Department 56 and are pretty rare—I've never come across any trees like these—with sturdy and detailed gold medallion stands! All four trees will end up living in our paper village.
And last but not least, these cute and charming vintage tinsel star ornaments! Made from Stainless steel and metal balls with built in hooks, we just couldn't resist!
Phew, that was a lot to share in one post. Oh well, Mamma Biscuit intended to go out with a bang at the end of Christmas in July. We hope that these ornaments and accents have gotten you excited for the upcoming holiday. Remember people, Christmas is only 148 days away—so get crackin'.
Enjoy