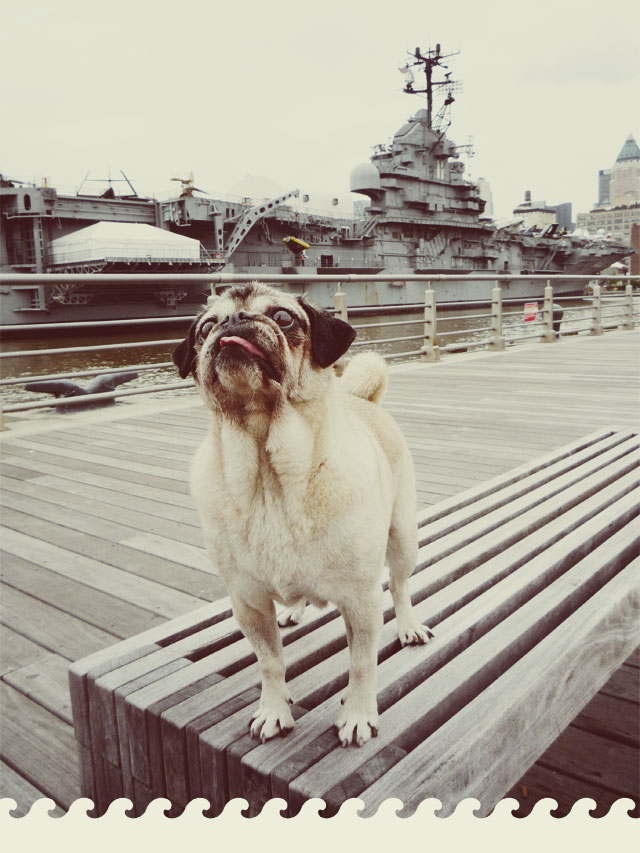 Mamma Biscuit and family spent a lazy afternoon last weekend with friends on Pier 86 overlooking the Intrepid here in New York City. I'm so glad to see that this gigantic aircraft carrier/museum is parked back in its original spot on the Hudson River—it was gone for a while and I had no idea why! The Intrepid also sits right next to the Circle Line so as we passed the ticket booth on our way to meet our friends, my mind flooded with memories of my childhood. Picture me at 10-years old embarking on a dreaded and annoyingly long-ass boat ride around the entire island of Manhattan with my equally annoying and loud Italian family—it's a memory I would rather forget—but I digress!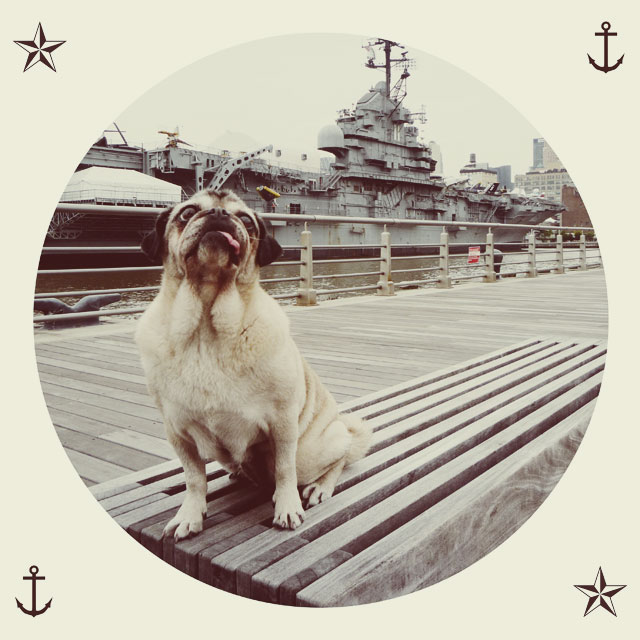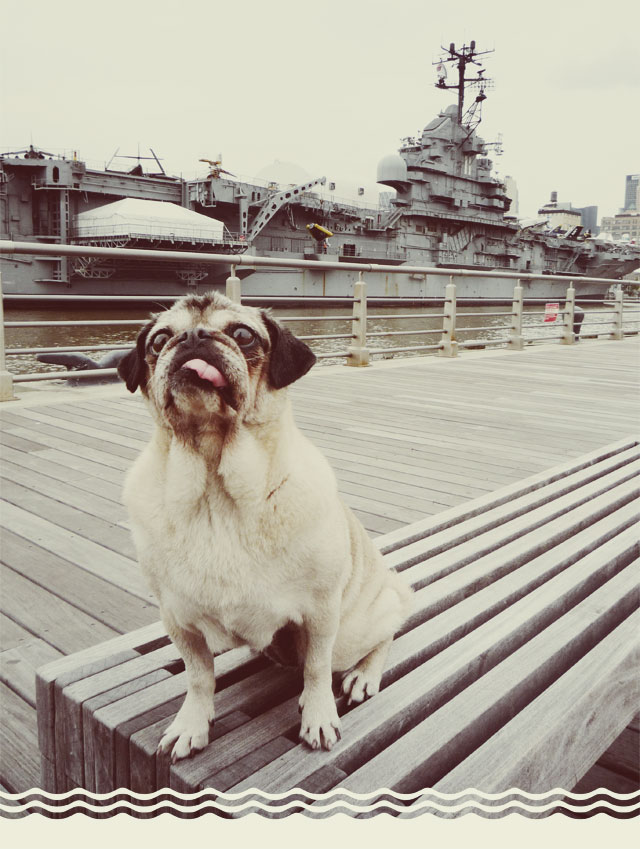 Anyway, we spent an afternoon sitting at the end of the pier overlooking the Hudson River with our friend Vadim (Mamma Biscuit's self-hating-Ukranian drunk uncle) and our friends Greg and Jonathan. We gossiped and gabbed the entire time like a pack of old Russian-Jewish ladies sitting outside of an apartment building in Brighton Beach. We basically bitched about everything and anything (that's what we Homosexuals do best) while Mamma Biscuit was circling around the stationary picnic table scouring the pier floor for anything edible! Our obnoxious conversation reached a crescendo when uncle Vadim (after taking a swig from his flask) vehemently attacked us about the salt levels in the Hudson River and suggested that the sail boat floating towards us (in the distance) with a pack of people on board were refugees (I'm guessing from the People's Republic of Ralph Lauren because that boat and those people looked practically editorial in my opinion) Anyway, at that point we decided that it was a perfect time to break away from the table for a small photoshoot with the Biscuit Lady overlooking the grand Intrepid!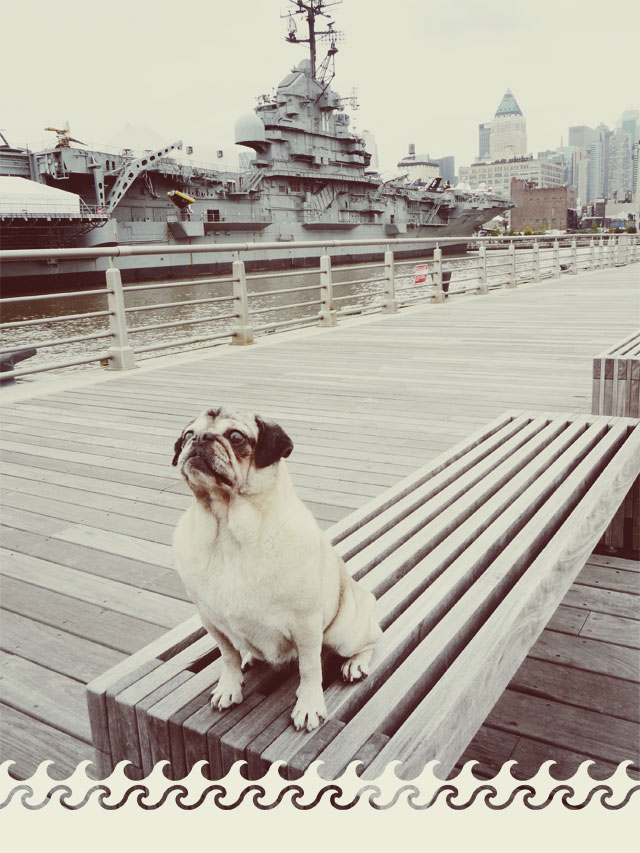 Now let me tell you, Mamma Biscuit could care less about the gigantic hunk of metal floating behind her in these photos. No, our little gremlin was completely focused on the dangling piece of treat behind the lens of my camera! Hey, whatever I can use to get the damn shot—I had so much working against me to begin with—our Biscuit Lady and her paws kept sliding between those slats on that wooden bench. Anyway, here is Mamma looking like she's ready to head to her first USO Dance! Now if only I had brought one of her many vintage hats with me to the pier—maybe next time!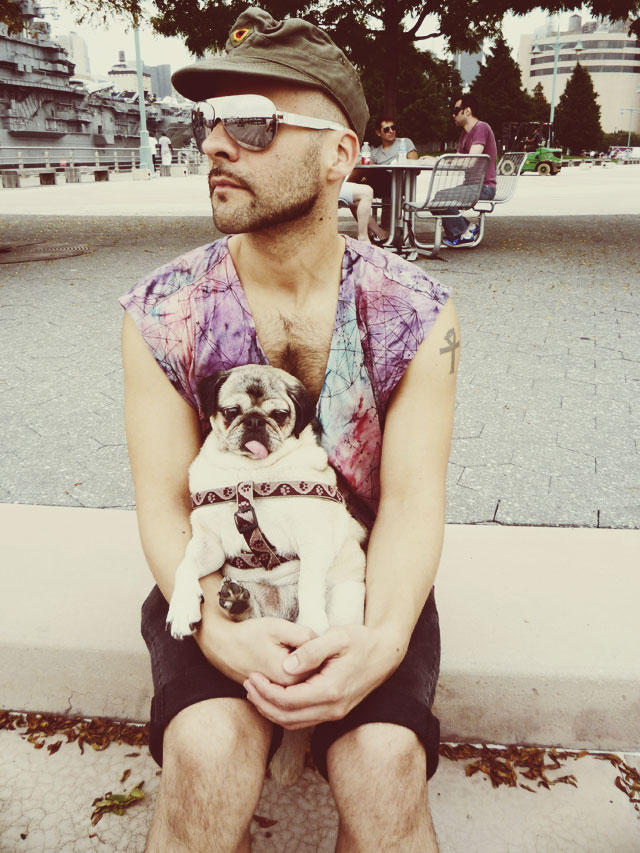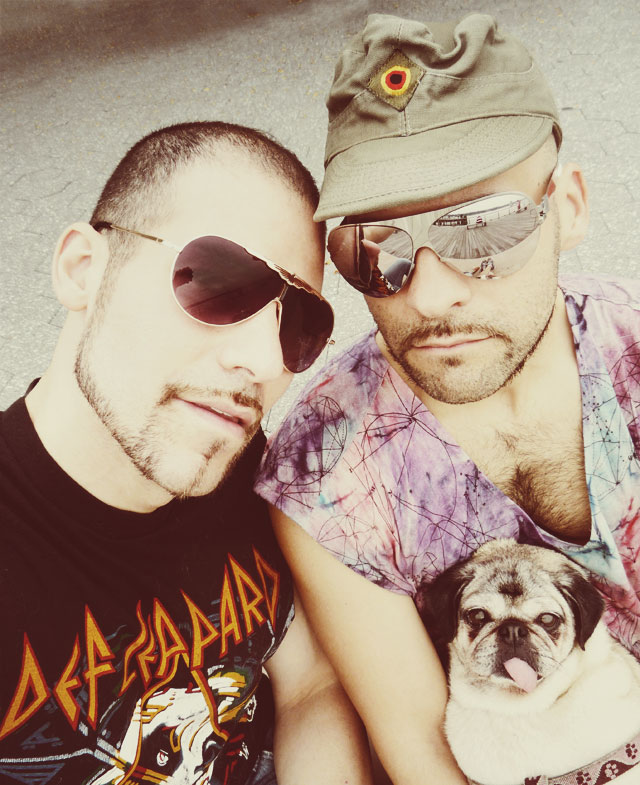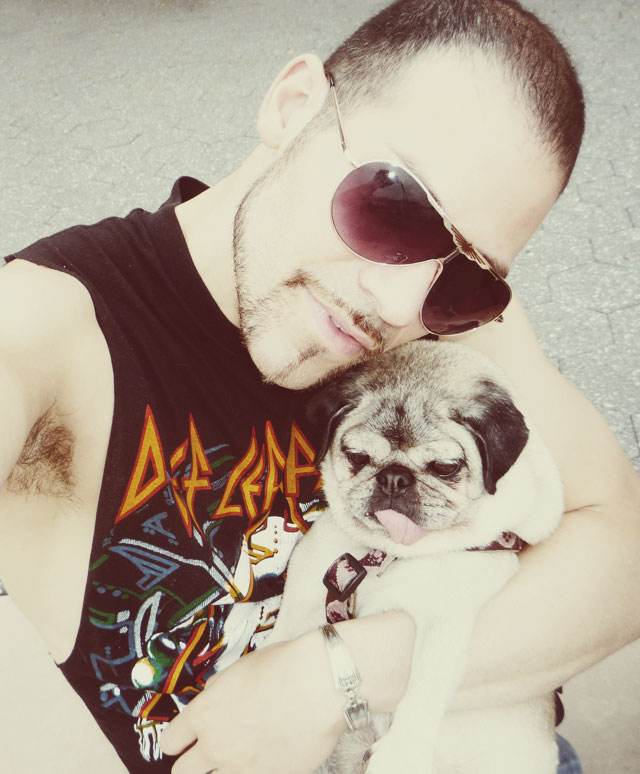 Enjoy