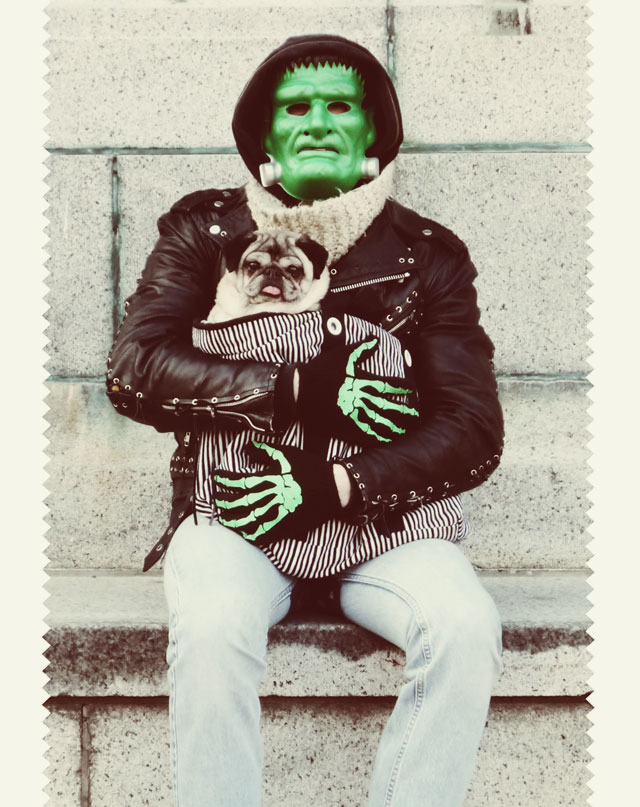 It's October first and today marks the beginning of a month-long journey of Halloween planning for the Biscuit Family. As you can see, Frankenstein (wearing a fantastic, vintage, leather motorcycle jacket I might add) has physically captured our little gremlin so that he can ignite the spirit of Halloween in her little doggie heart—and judging by the glazed look on her face, we think she's fully ready to get started! Ready for what you might ask? Well, for starters, Mamma Biscuit will not be sitting in a pumpkin patch alongside Linus waiting for the Great Pumpkin to appear (sorry to disappoint any of you Charles M. Schulz fans out there but our Biscuit Lady is way too smart for that blockhead Linus and his stories) NO, Mamma will be too busy toiling away at the Pug Palace working on her costume for this years Annual Howl-o-ween Dog Parade and Costume Contest in the Sir William's Dog Run in Fort Tryon Park. As you all may recall, Mamma Biscuit had channeled her best impression of Anna Wintour for Dogue Magazine last year (her efforts and creativity were rewarded with Best Homemade Costume and Best in Show certificates) so she's got a lot of work ahead of her if she intends on making a splash this year with something equally as fantastic!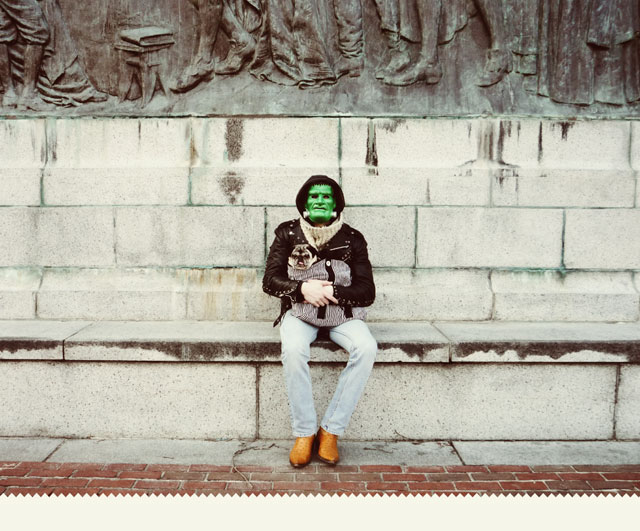 In the meantime, Mamma Biscuit will be exhausting all of her efforts to erect her great Halloween tree and generally decorating the entire Pug Palace with spooky, ghoulish accents along with many tricks (forget rolling over, watch her nap for 10 hours, viola) and treats (soft-chew preferably) to usher in the celebration of the dead. But don't get it twisted, it's not all work and no play in our household. Mamma Biscuit will definitely take a moment to sit down with her two daddies to watch the ever classic The Worst Witch, starring Diana Rigg, Charlotte Rae, Tim Curry, Fairuza Balk and a cauldron! For those of you who have never seen this Halloween classic then I suggest you click here! Now if those incredibly awful video affects from the 80's and Tim Curry as the Grand Wizard singing Anything Can Happen on Halloween doesn't make you weak in the knees or make you want to watch this movie every year during Halloween than you might as well be dead!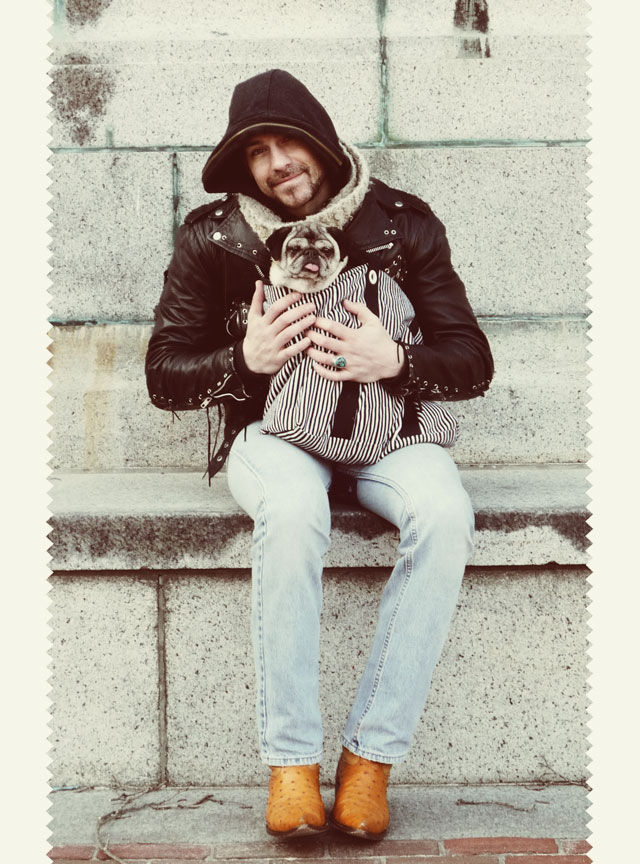 Put your paws up little monsters, Hallowe'en is upon us!
Enjoy