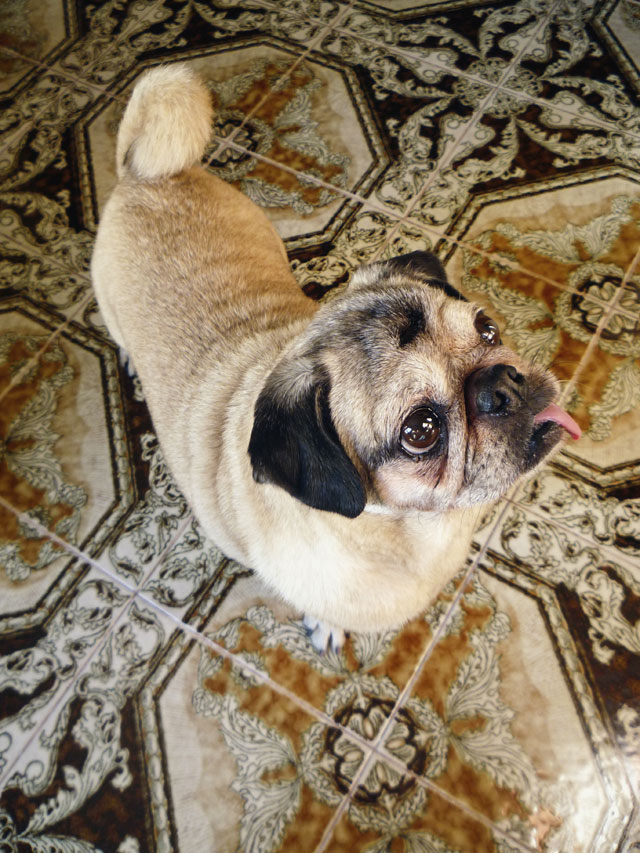 Ever since I wrote about those dark, dank and dated tiles in my mother's kitchen many weeks ago, I have made a conscious effort to return and document the many different styles of ceramic tiles that have been jam-packed into my parents' small, Tudor home! I don't know why but for some reason I feel like our readers need to know the severity-level concerning the dated floors throughout their home. The tiles alone are not as shocking as the jarring change from room to room with only a simple, neutral slab of marble used as a visual/transitional break (I know, picture a needle hitting the record every time you enter a different room). Anyway, as you all may recall, Mamma Biscuit spent a weekend there visiting with grandma while we were out attending a wedding in Long Island two weeks ago. This visit gave me the perfect opportunity to photograph our little Biscuit Beast (I've always wanted to call Mamma a beast) against the backdrop of the living room floor when we picked her up—and if you can't get enough, no worries, we still have the dining room tiles left and boy are they something to see!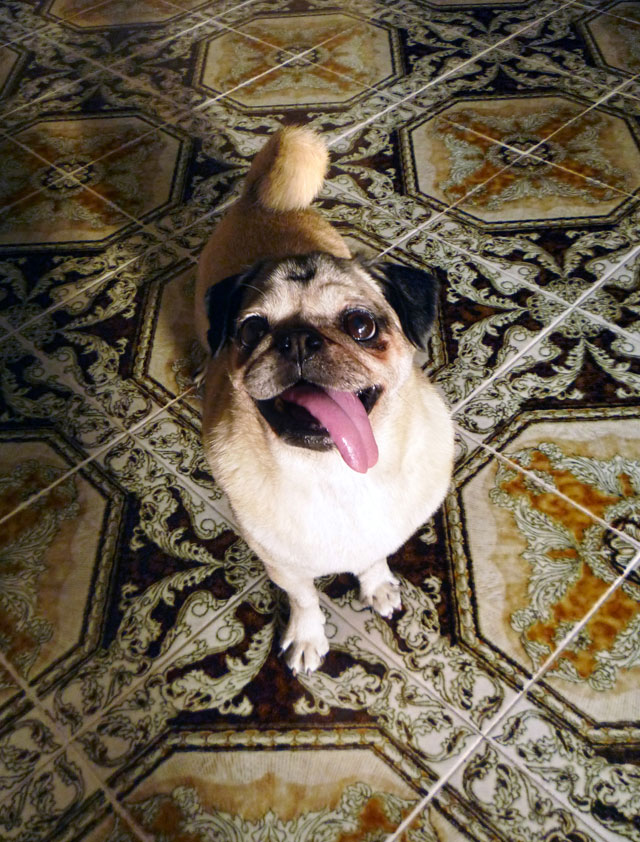 Now let me tell you, Mamma Biscuit could very well be an old Italian lady standing on top of these ceramic beauties—I should have put one of my mother's aprons on her to complete the look! The tiles alone compliment Mamma very well, however, they do little to compliment the living room they reside in. I would have taken a photograph of the furniture and the tiles together but I thought I would spare you all the visual agony. Instead, I would like you all to envision Mamma Biscuit prancing around in a villa in the hills of Calabria while viewing these photographs because these tiles are more appropriate for a home like that than the current one they are installed in!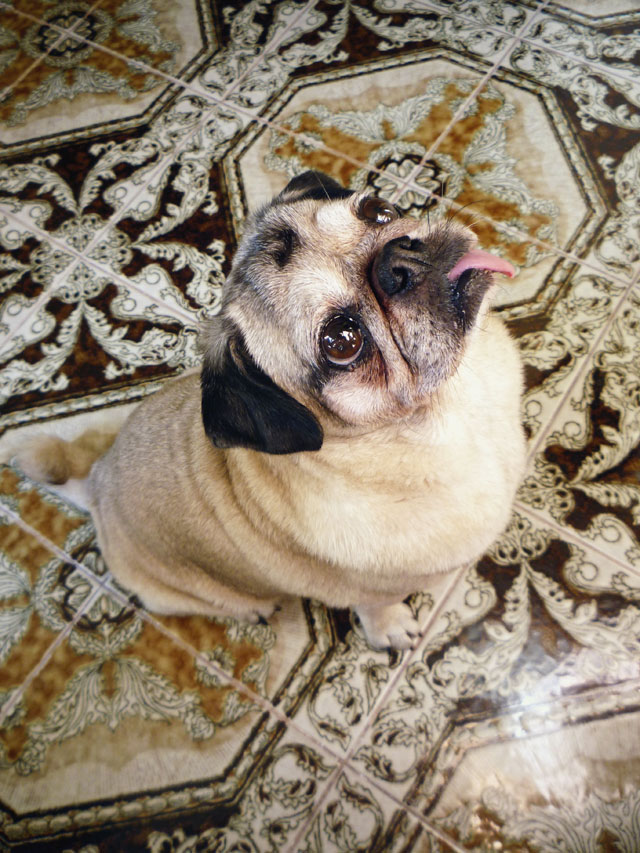 I also find it really funny how the brown colors and the overall design of these tiles make Mamma Biscuit so confused when a treat lands on the floor. Our Biscuit Beast is so used to being able to easily identify a treat if it was thrown on the floor at the Pug Palace—but not in grandma's living room! I guess it could be worse, afterall, when I was growing up in this home, we had a room right off the dining room that was built specifically for a fountain (built by my deceased grandfather) that rivaled any fountain at the Palace of Versailles (I kid you not) and my father drove a white Lincoln Continental that was the size of an aircraft carrier with white leather interiors, an 8-track player with radio and maroon plush pillows in the back seat. The man did yard work in a three-piece suit—of course his living room floor would look like this!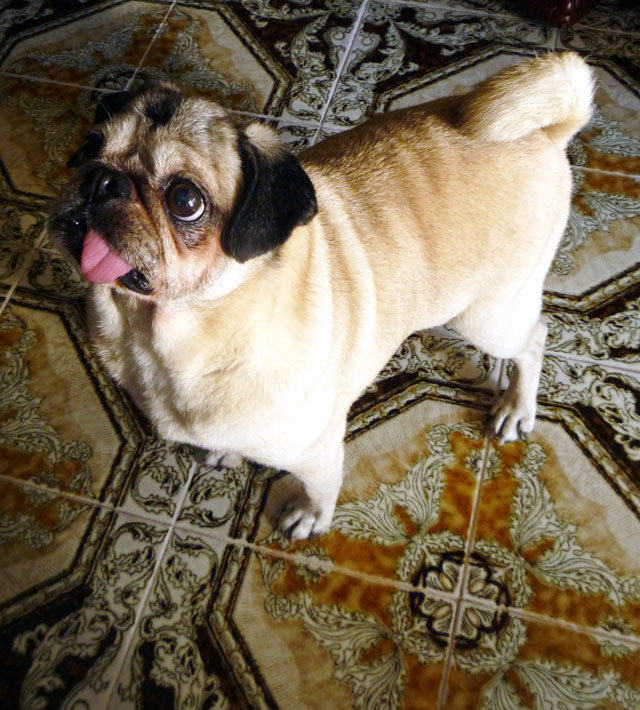 Here's Mamma showing her Italian roots perched upon these tiles. She practically looks like an expensive piece of Capo Di Monte!
Enjoy