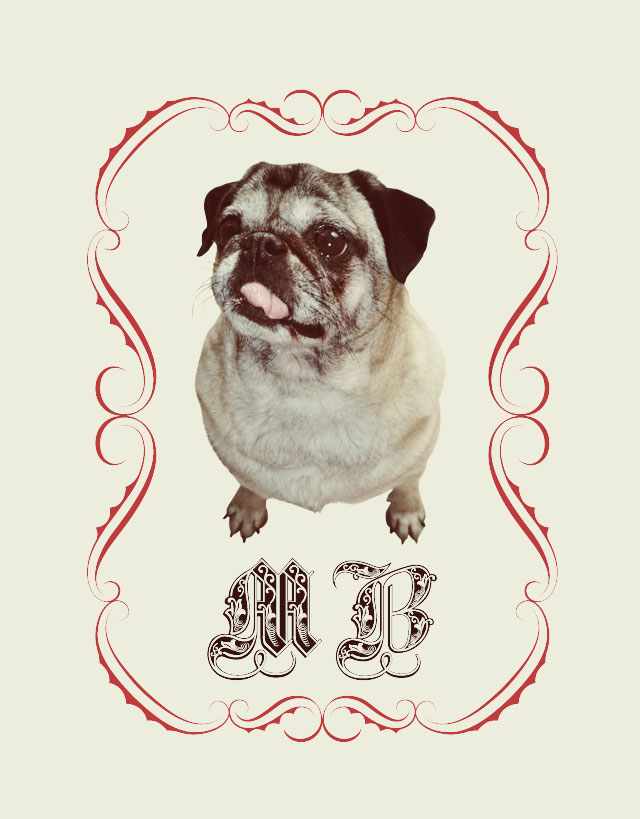 Our little Biscuit Lady has managed to find time in her schedule (and most importantly, in her heart) to share with you all a quick Christmas update amidst all of the chaos at the pug palace as she prepares for the upcoming Halloween holiday. Now let me tell you, in the Biscuit household, planning for Halloween can be just as exhausting as preparing for Santa's arrival! Between Mamma's carefully-crafted costume to trimming the entire pug palace with spooky decor (more to come with that next week) and everything in between, it's only fitting that our four-legged beast with a prosciutto tongue takes a moment to touch base with the holiday that matters the most—Christmas!
So, several weeks ago, we Biscuits found ourselves out in Laurel, Long Island scouring the town for seasonal items (I know, what else is new?) and we came across these two mid-century beauties from literally, a pile of junk! As you all already know, anything that was created in "Occupied Japan" in the 50's and made out of flocked material, pipe cleaners or Styrofoam really captures Mamma's attention—so when these two Christmas gnomes surfaced, she barked with approval!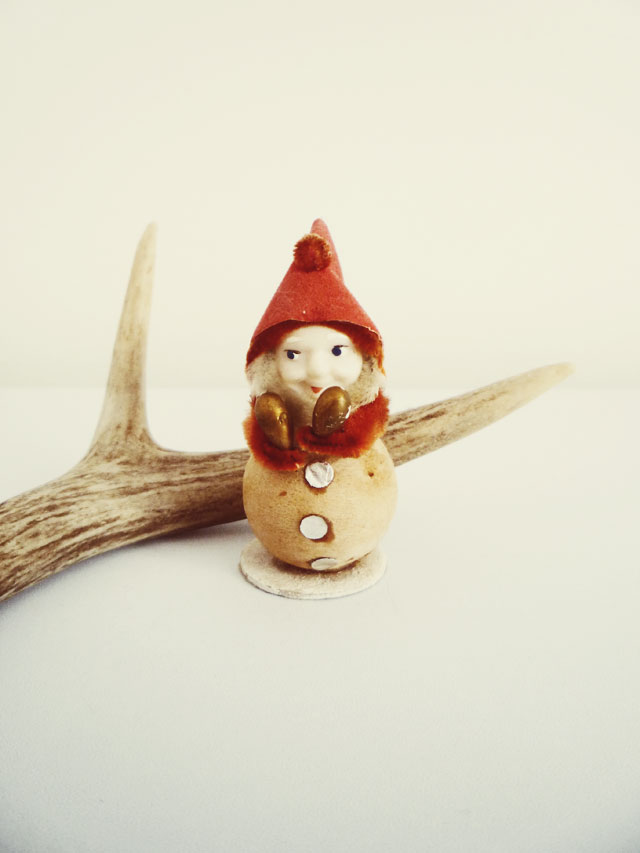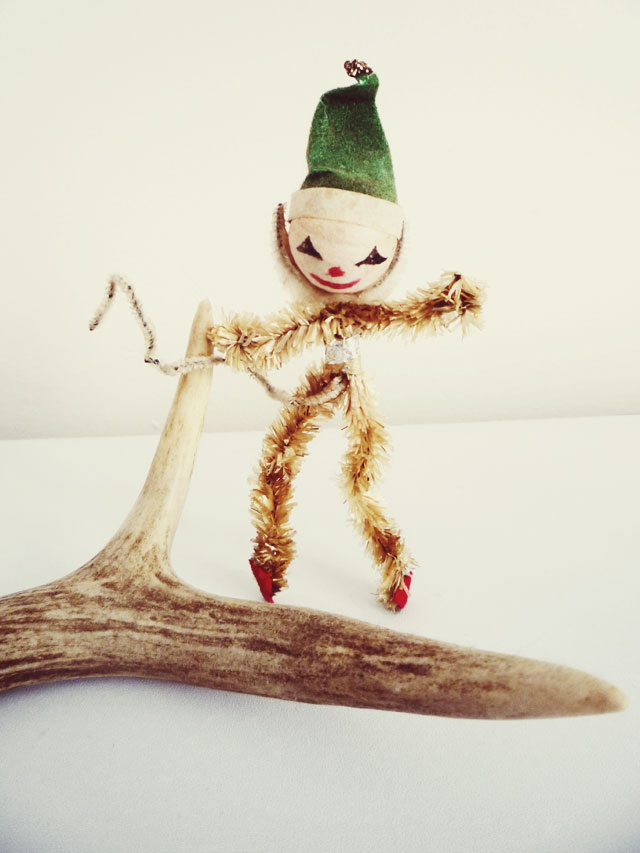 Now take a look at the craftsmanship of these two little characters—the faces alone have such great, hand-painted detailing and overall personality and although these ornaments are as fragile as one of Mamma's soft-chew treats, the construction, overall coloring and use of materials are so beautifully well executed. Unfortunately, this type of quality is just not the norm anymore with contemporary seasonal ornaments and that's just SAD!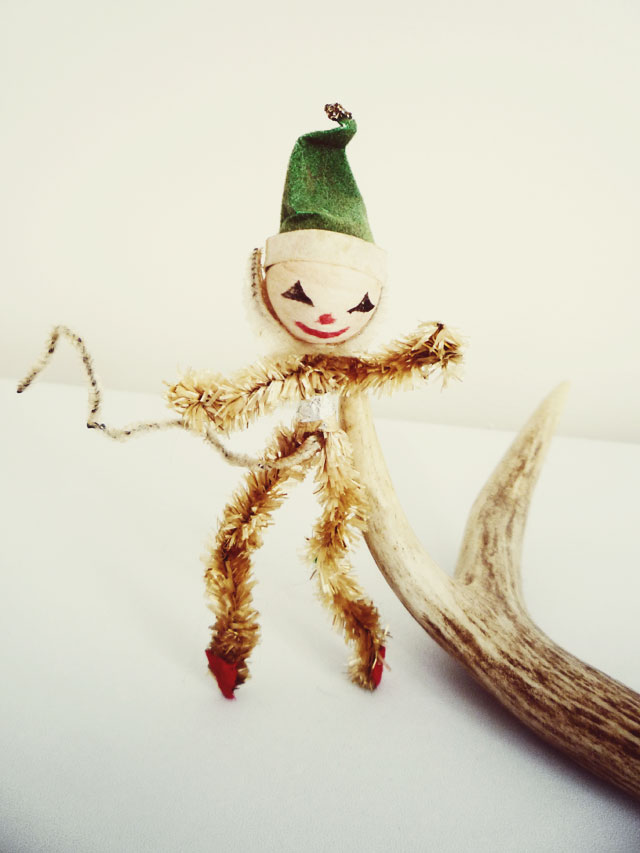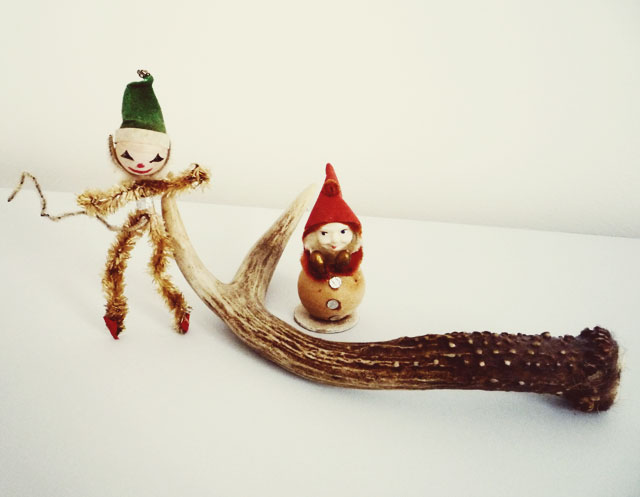 To further this point, the other night Mamma Biscuit and I were spooning on the sofa and watching a Christmas segment on QVC and I couldn't help but notice just how aesthetically gross contemporary ornaments seem to be. What's worse is that the craft and materials used are equally just as bad! The colors are just so garish and there is such a huge lack of overall spirit with new merchandise that the segment left me wondering: does the general public really want ornaments made out of resin? really? and do they want them in a shade of purple that was clearly referenced from Welch's Grape Juice? Not Mamma Biscuit! No, our gremlin prefers a more luxurious material for her seasonal trim—like plastic or Styrofoam!
Enjoy our finds and remember, don't let Halloween be such a distraction, Christmas is only 74 days away—get crackin' people!