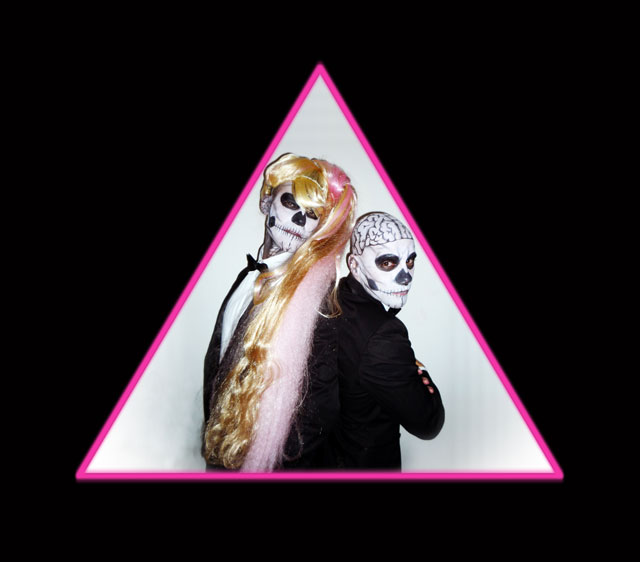 Picture this: snow, hail and wind whipping around outside the pug palace at 9pm in the evening on Saturday night as Tommy and I, our friend and my cousin were toiling away indoors putting together our Halloween looks before heading downtown to a party! It was tough people, I'm not going to lie! Seeing Mamma Biscuit all curled and cozy in her donut bed as I was painting on Tommy's brain made we want to just simply quit—to throw on my Snuggie (yes, I actually have one) and watch The Worst Witch for the 12th time while spooning the Biscuit Lady and eating a few bags of Utz potato chips. I have no idea where I drew strength or inspiration from, but we continued on with our preparations despite the fact that the entire day was a disaster. Mamma's Howl-o-ween Parade and Costume Contest in Fort Tryon Park was canceled, trees were falling down everywhere and it was COLD outside! I don't mean October-cold, it was January-freezing. But we Biscuits refused to cancel Halloween—that would just be a travesty! So we pushed through and put together our Lady Caca, err I mean Lady Gaga looks in record time before jumping into a gypsy cab to get to where we needed to be!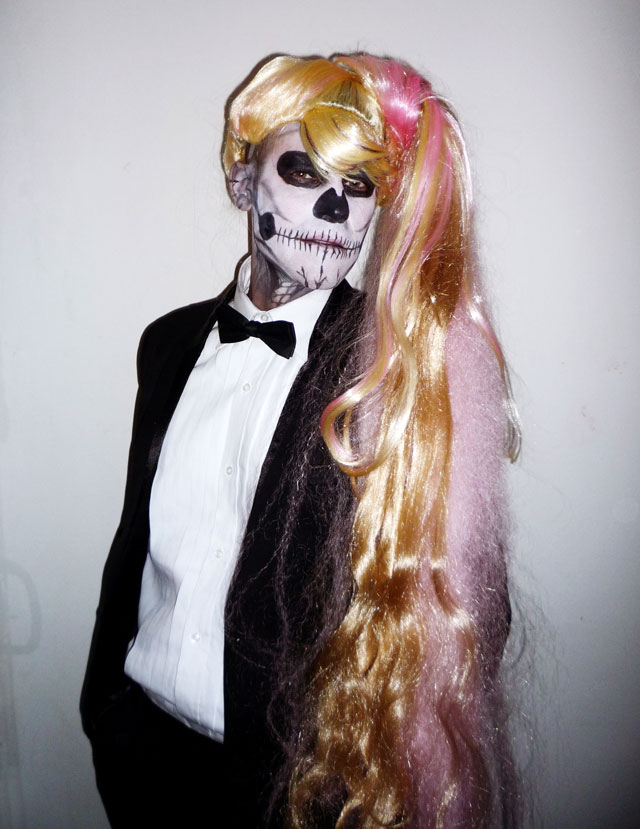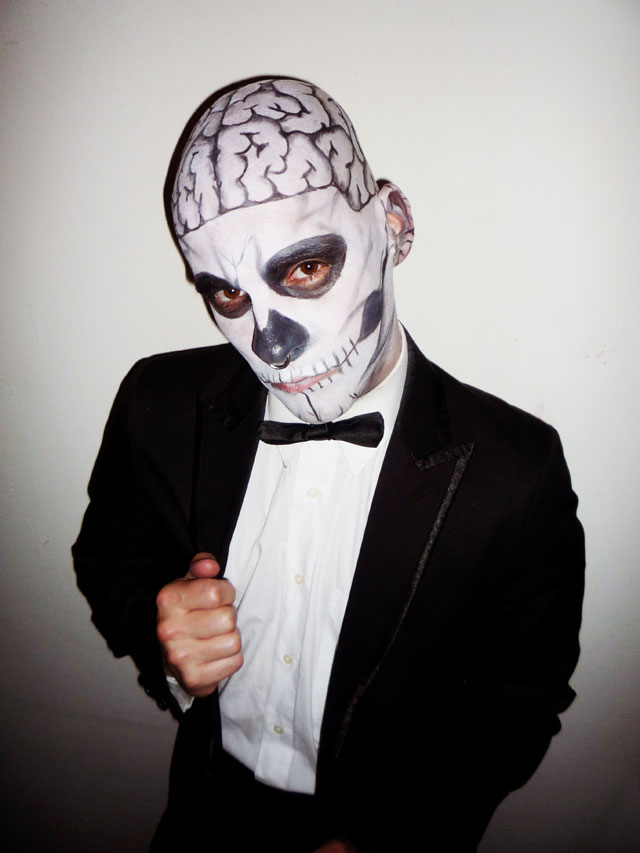 So enclosed are photos of our Bored This Way Halloween costumes—just an FYI, my very witty cousin Monia visiting from Toronto coined this phrase and I couldn't stop laughing when she said it. What I meant to say is our Born This Way costumes. Contrary to what you might think, it wasn't all that hard to put together. I just grabbed Mamma's monocle from her Blond Ambition costume and took a closer look at Madonna's entire career to come up with our look, what do ya'll think? All kidding aside though, this skeleton sequence between Lady Gaga and Rick Genest, A. K. A. Zombie Boy is amazing—hands down!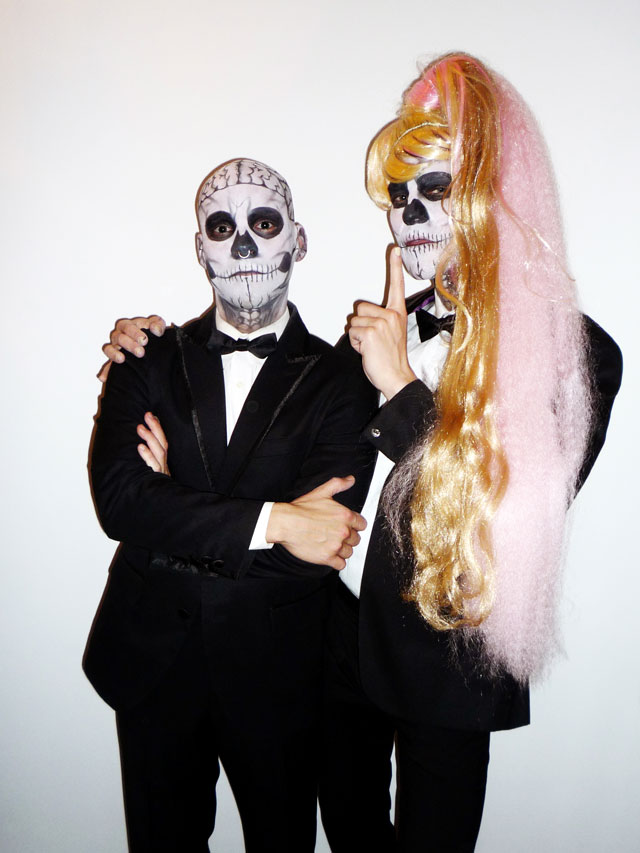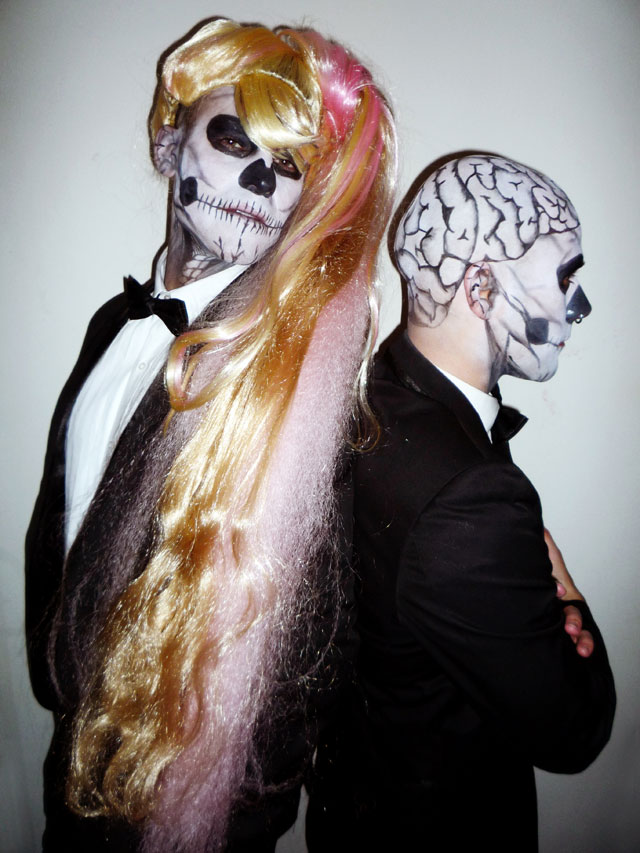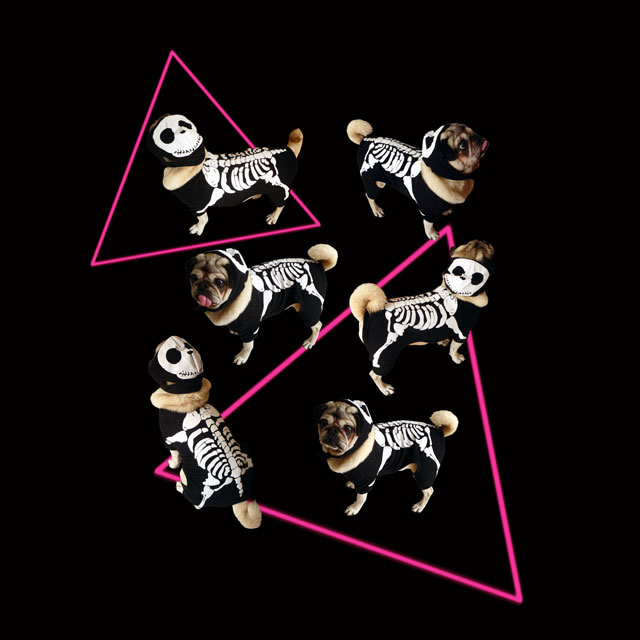 Mamma Biscuit totally approved although I couldn't get her to stop gumming on my side pony tail wig! I guess she was pissed because it looked very similar to her Madonna wig, and Mamma doesn't like to share a look if you know what I mean! I have to admit, wearing a side pony tail is rather uncomfortable—I kept thinking that it was sliding off to one side. Anway, I think you all would be happy and proud to know that despite my fear of a wig-malfunction, I was able to whip it around on the dance floor alla Beyonce style in her Ring the Alarm music video—and boy was that a liberating experience!
To conclude yet another successful Halloween holiday, we Biscuits learned one great thing about ourselves as the weekend unfolded— it's that no matter rain, snow, hail, flood or earthquake, we're always ready and willing to Marry the Night!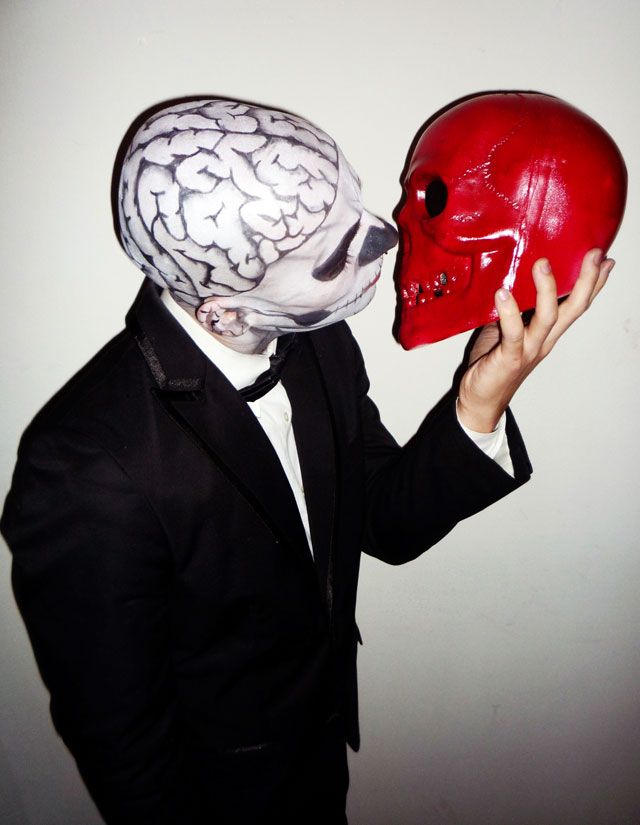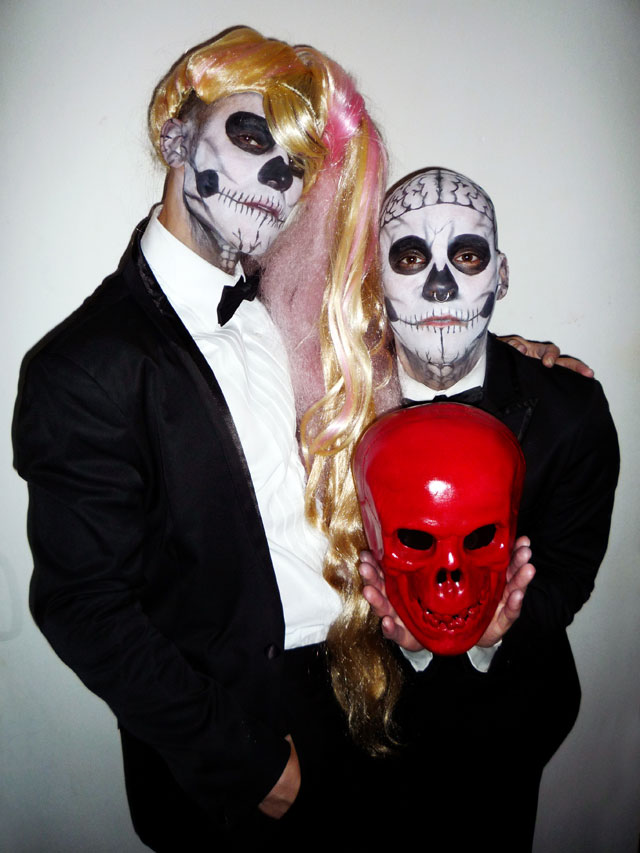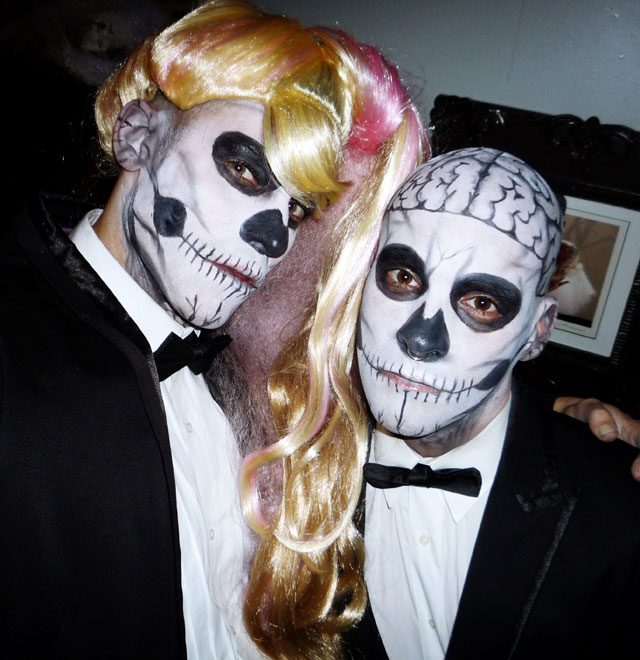 Happy post Halloween y'all!