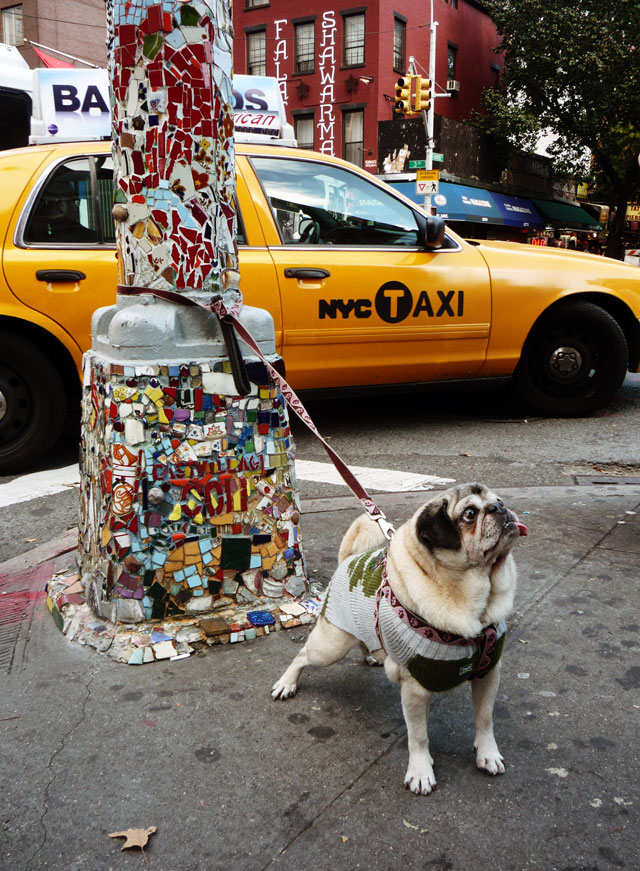 As the dust settles from the Halloween celebrations from last week, The Biscuits had a chance to take an easy stroll through the East Village to clear the stress away from such a chaotic holiday weekend. No agenda, no time restraints, no last-minute errands to run, just a simple walk through the city I love with the two dogs I love (besides Mamma Biscuit, I consider Tommy to be part pug too.)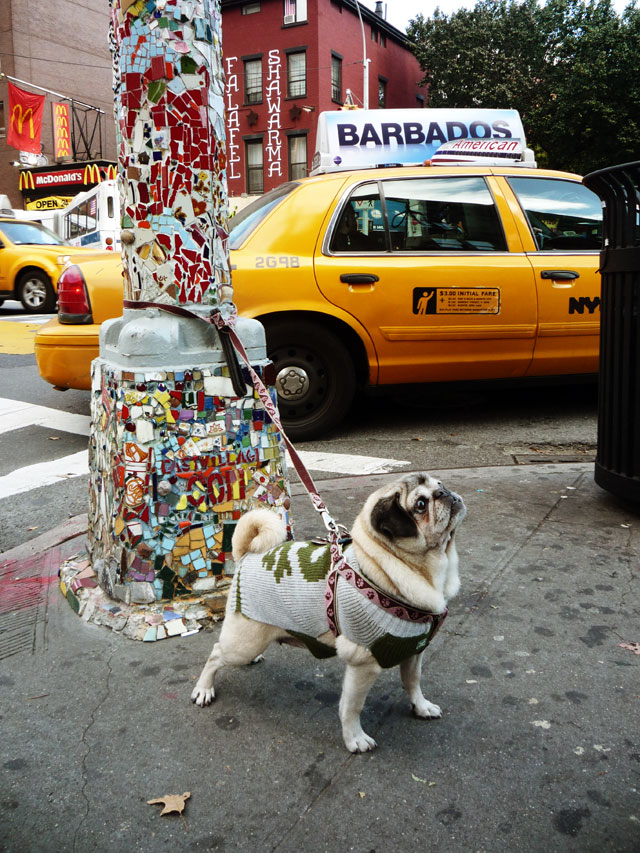 Anyway, we were on our way to check out some Gothic gear in one of our staple haunts, Trash and Vaudeville, when we stopped to take these photos of Mamma Biscuit having a New York City moment on the corner of 3rd Avenue and St. Marks Place. For those of you who don't know, the famous East Village artist Jim Power, also known as the Mosaic Man (coined by the Village Voice) has worked his tile-artistry on almost every lamp post in the neighborhood—and by default, landmarking many spots within the East Village. So pairing one iconic piece of street art with Mamma Biscuit, an iconic New York City pug seemed as natural as a Sabrett hot dog and a can of Coke sold right off the street!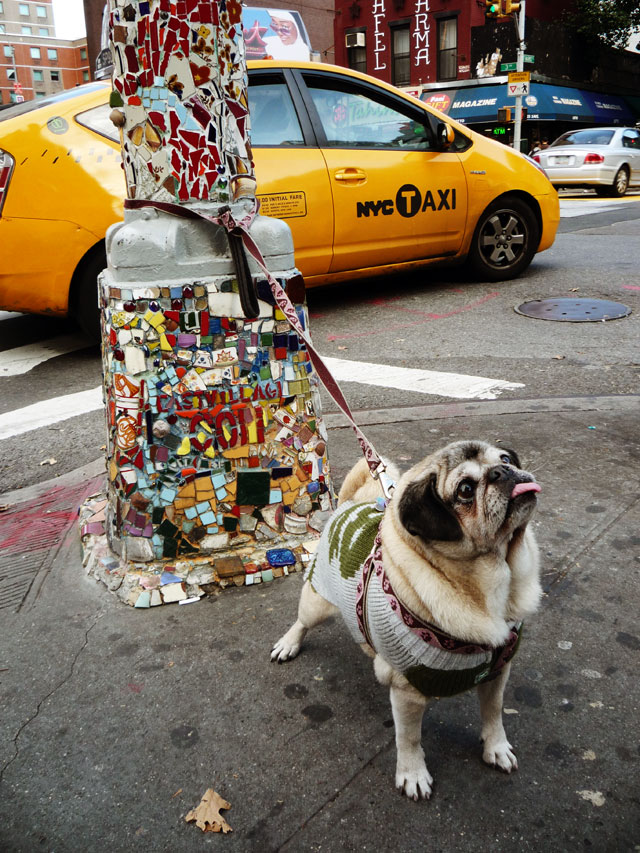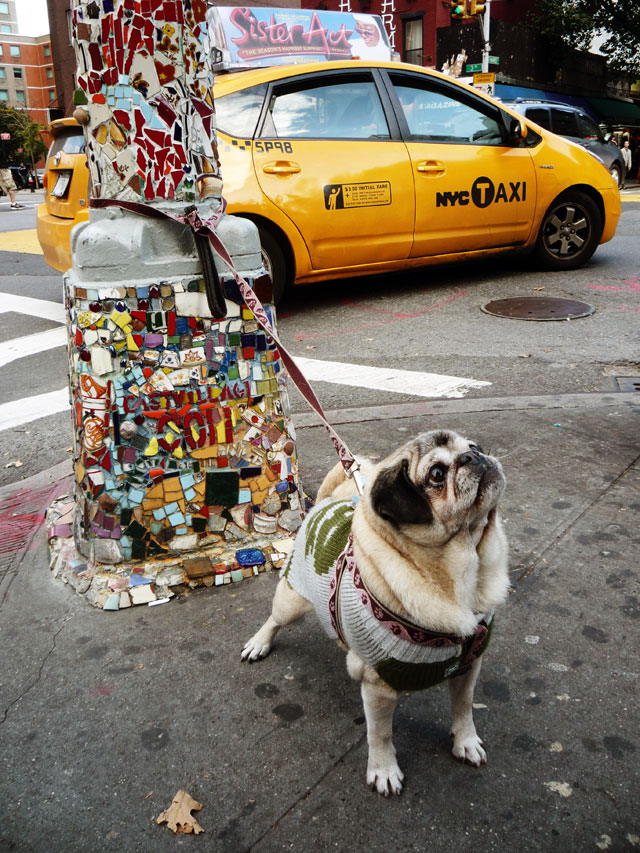 At any rate, Mamma Biscuit drew a healthy crowd of locals as I threw myself on the ground to take these photos! She's just too damn cute and so damn determined to get that soft-chew treat Tommy is waving at her from a distance (instant trick to get her to focus when I want to take a photo of her) The NYC cabs making their turns onto 3rd Avenue behind her are simply an added bonus to this New York City moment! Mamma Loves NY and NY loves Mamma!
Enjoy