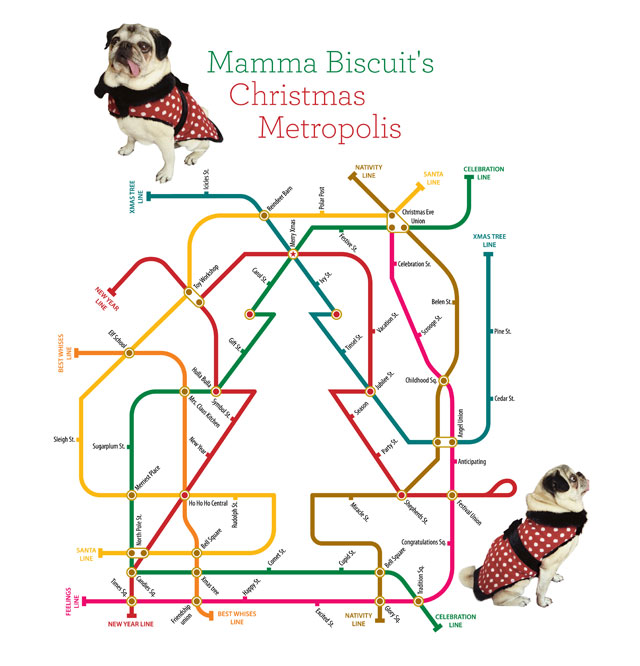 City sidewalks busy sidewalks, dressed in holiday style. In the air, there's a feeling of Christmas. Children laughing, people passing, meeting smile after smile—and on every street corner you'll hear: Mamma's bells, Mamma's bells—it's Christmas time in Mamma's city. Ring-a-ling, hear them sing, soon it will be Christmas day! Actually, the only thing ringing off of Mamma Biscuit is her damn noisy dog tags as she prances around this big, bright and festive Christmas city. It's either that or me dropping my keys when she runs circles around me—and by default, mummifying my body with her leash! At any rate, when most people think of Christmas, they think of the giant Christmas tree and skaters on the ice at Rockefeller Center, the windows at Saks 5th Avenue and the Rockettes at Radio City Music Hall but we Biscuits are here to let you all know that there is another special display uptown at Mamma's pug palace that should be on everyone's holiday itinerary—and that's Mamma's Christmas Metropolis!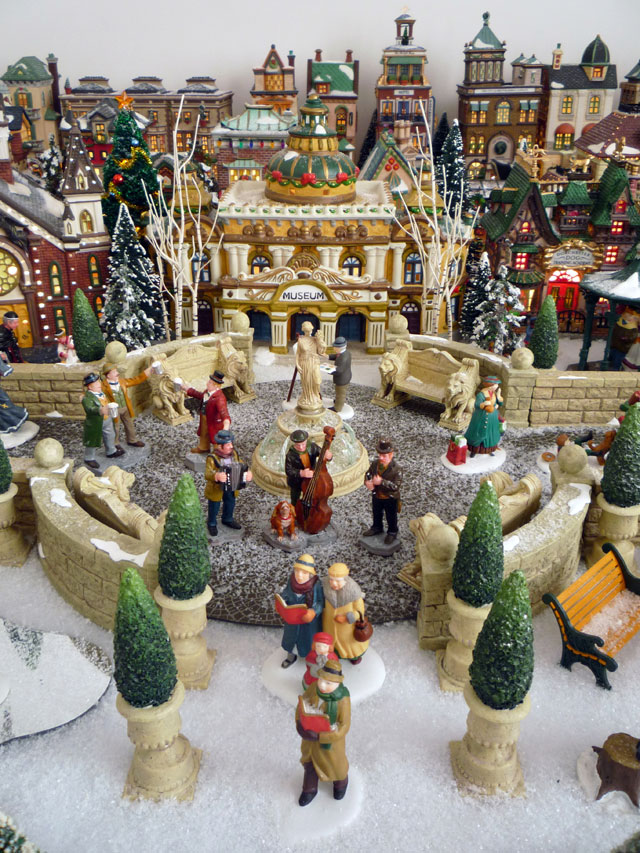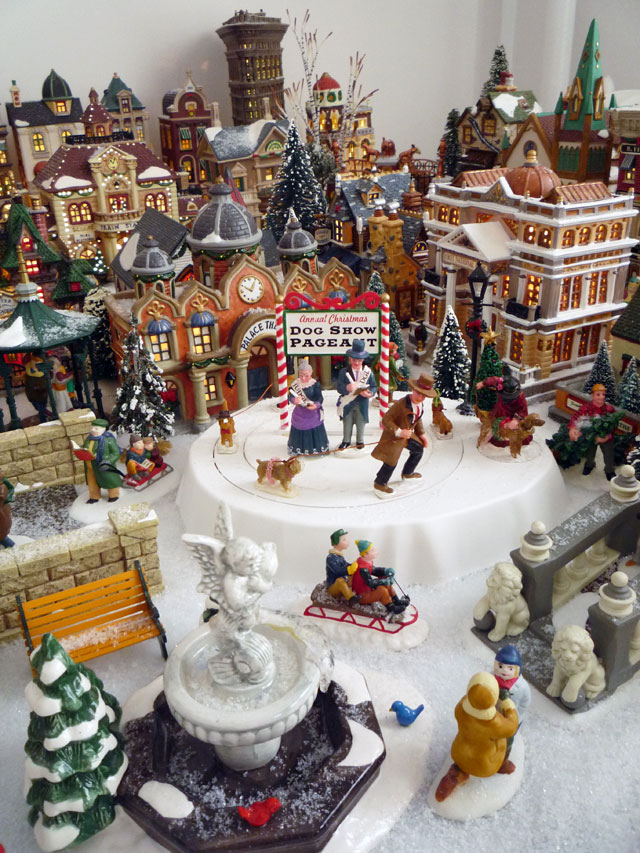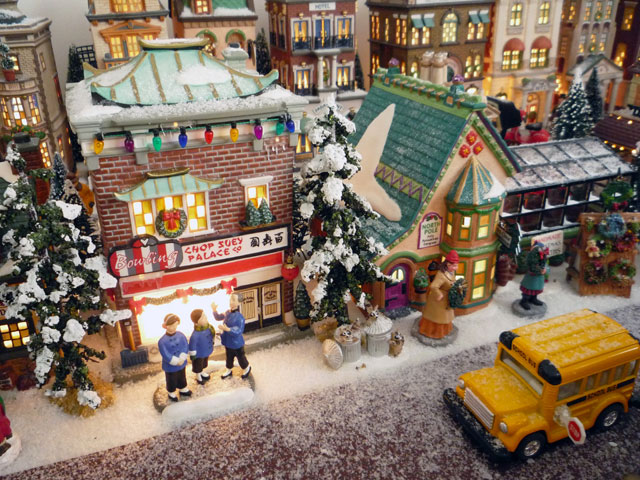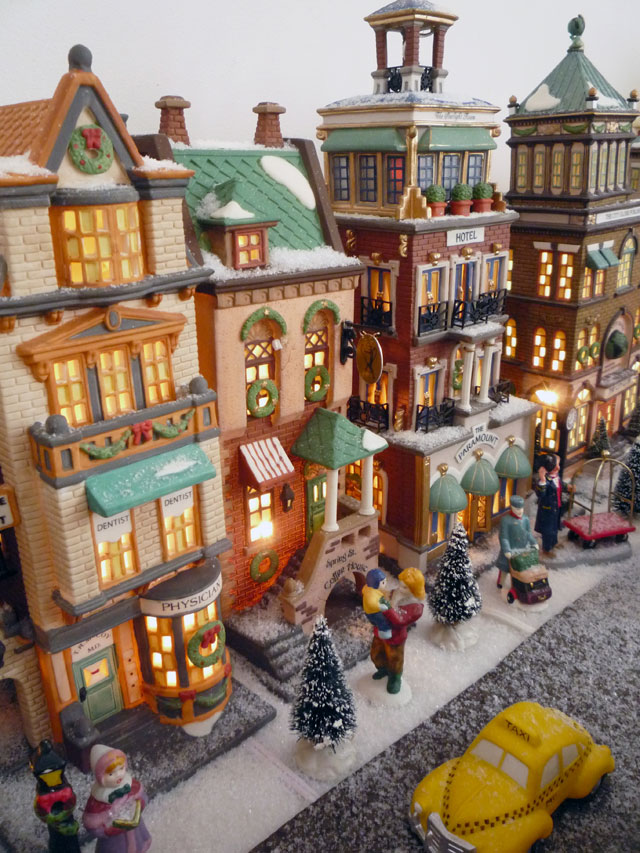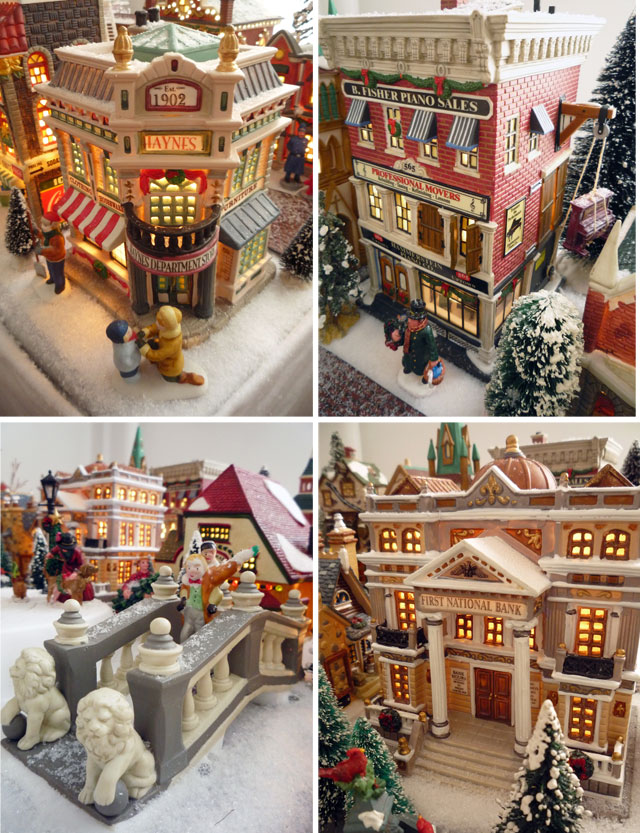 Christmas wouldn't be complete without flexing some of my urban planning skills across a foldable banquet table, a computer desk and a hobby desk—yes, I actually have a hobby desk so stop giggling at me—be thankful I don't have a gift-wrapping station. . . . yet! Anyway, this gigantic collection you see before you is 20 years in the making—and quite frankly, built into my Italian-American-love for-Christmas DNA. During this time span, I have managed to collect more than 40 buildings and hundreds of accessories from both Department 56 and Lemax to create this wonderfully bustling Christmas-in-the-city extravaganza—and every year, it keeps growing! Now I know you all are wondering where in the hell do I store all of these goodies and well, I have the most amazing mother in the world who not only houses my houses off season but encourages the madness! My mother-in-law is also responsible for contributing to this mess throughout the years that Tommy and I have been together so she's just as much to blame for this insanity as anyone else!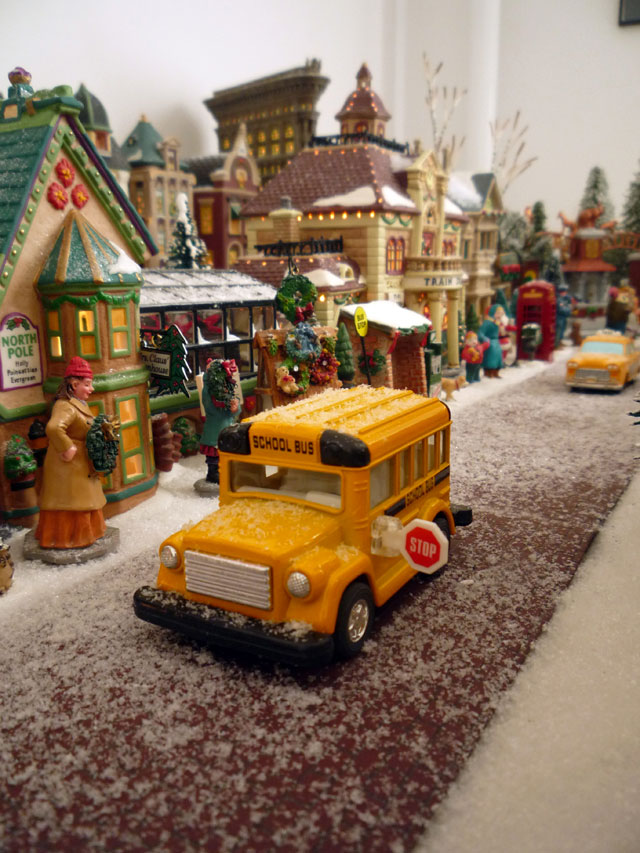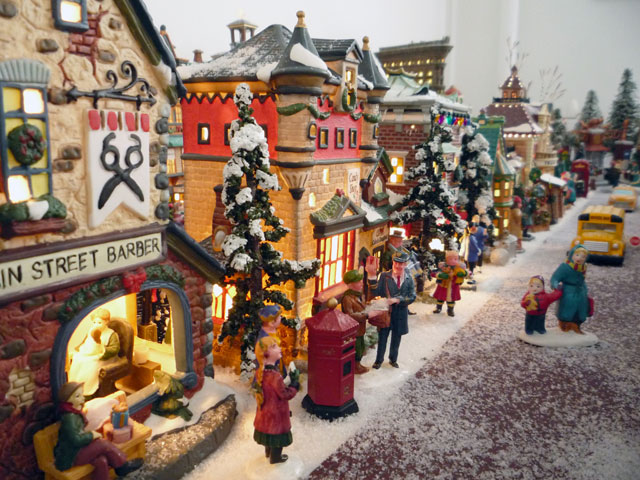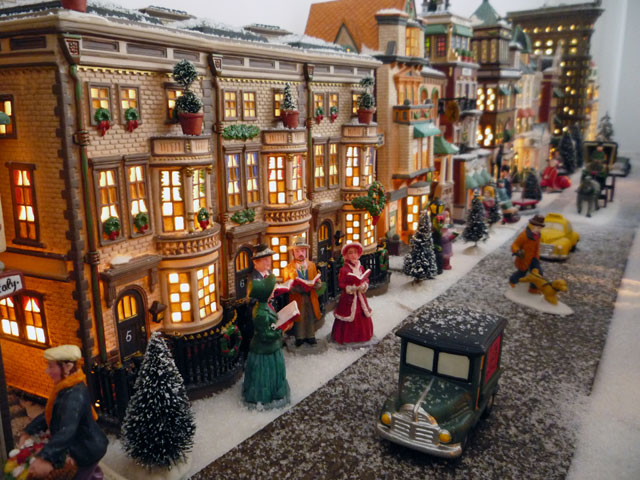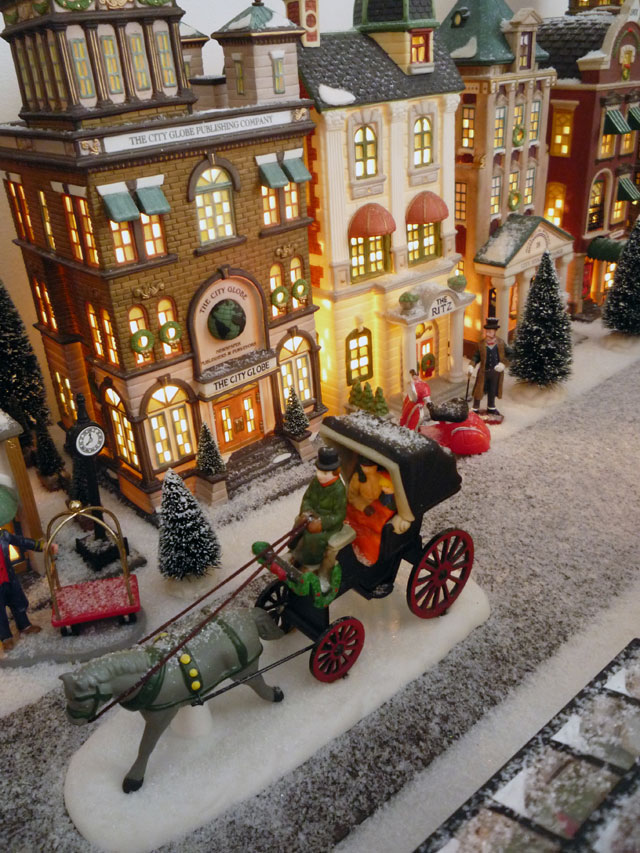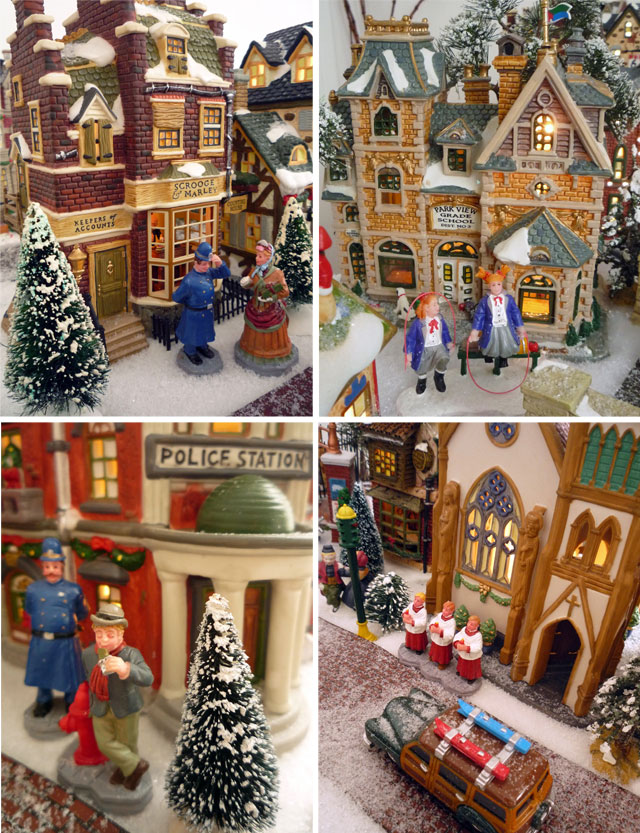 Now you all will notice an economic divide between neighborhoods in Mamma's Metropolis. Our 5th avenue (where Mamma Biscuit lives and shops and where most of the Department 56 is positioned) is the road furthest to the back where the Flat Iron building resides! People are very wealthy on this strip—so wealthy that I was very close to assembling a peaceful, Occupy Wall Street demonstration of figurines walking towards City Hall at the end of the block—but they lost their permit last minute (that's code for I ran out of figurines and needed to place them elsewhere.) Now if any of you decide to walk along this strip, make sure you head to the Little Italy Ristorante—they make a great vegan eggplant parmesan, and as you can see, the head chef gets his fruits and veggies freshly delivered. After dinner, we recommend you head over to the Paramount Hotel Sky Lounge (the penthouse with the flickering lights) It's where the hip and chic go to stand and model!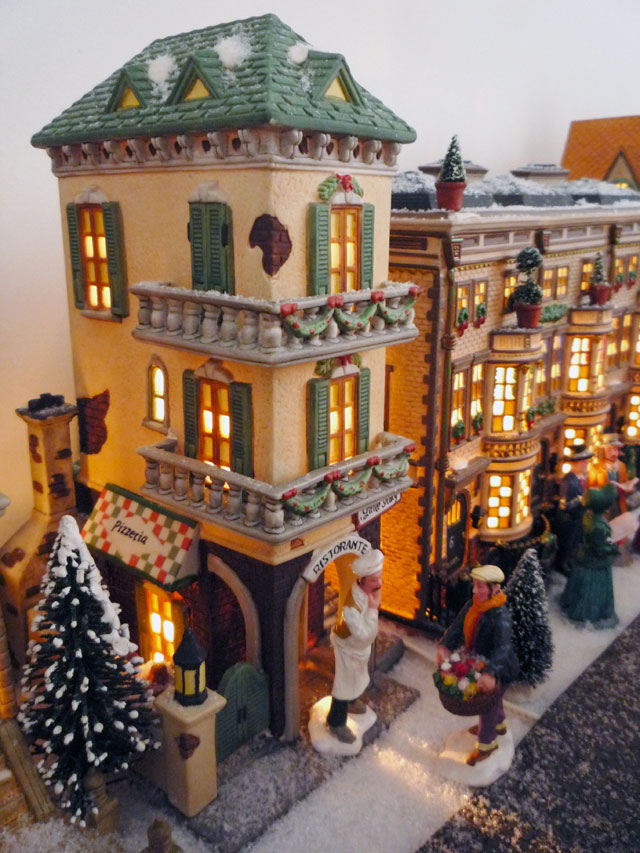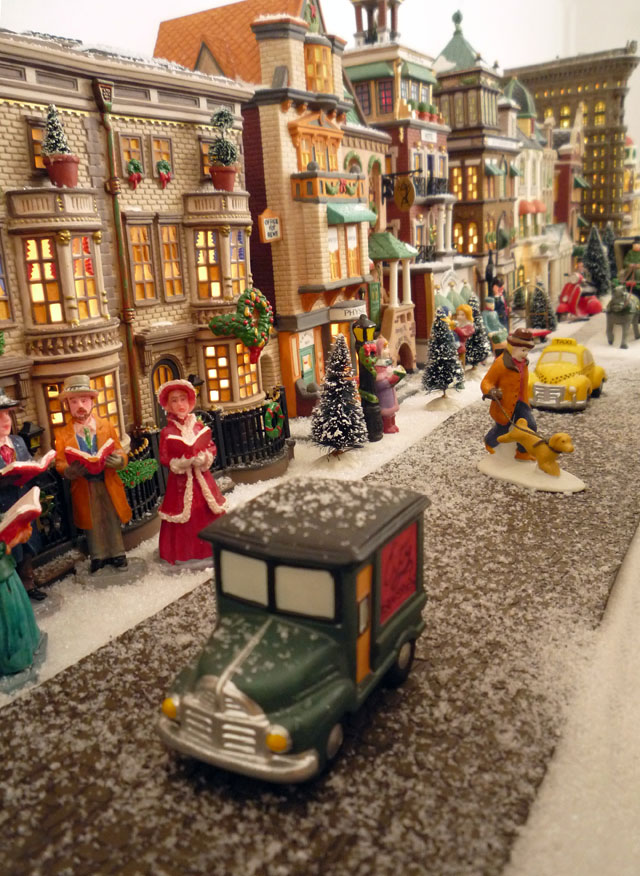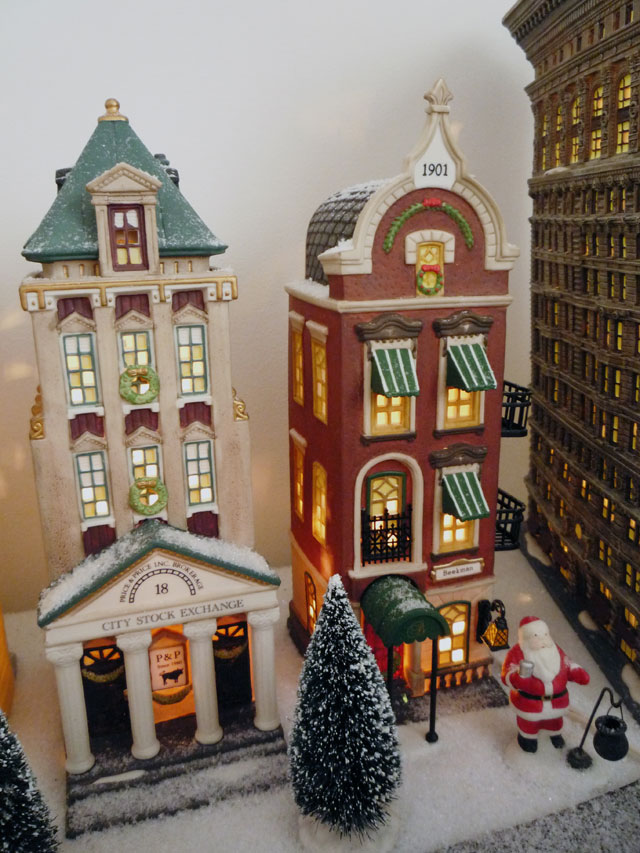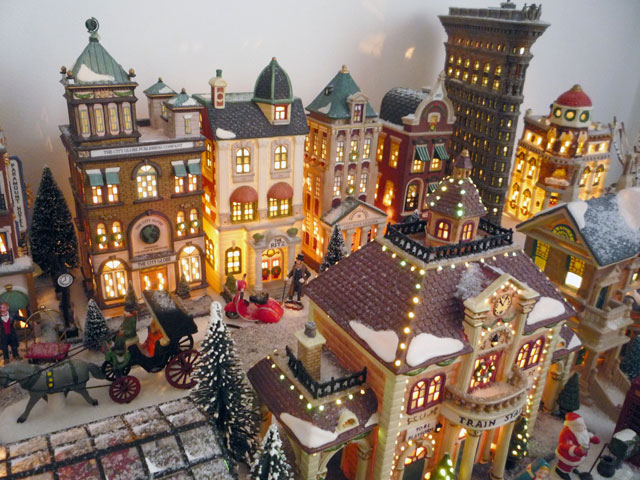 If heavy Italian food or judgemental nightlife isn't your speed, then come along and take a walk with Mamma Biscuit through Central Park. There's great live music and the park rules are so loose, you'll be able to drink Bavarian-size steins out in the open without the threat of getting a ticket! Hustlers and Hookers are totes welcome, that nun feeding the bird off to the side is a Lesbian and in the closet, she won't judge! Check out the many nearby outdoor activities such as ice skating on the glass pond and the Annual Christmas Dog Show Pageant—in Mamma's city, that pageant highlights rescue dogs only! If you're looking for bright lights alla Times Square then go stand in front of the train station with the homeless, the Central Church with the god-fearing folk or the firehouse with those calendar-worthy muscle studs—these buildings are fiber-optic and give off the illusion of digital screens!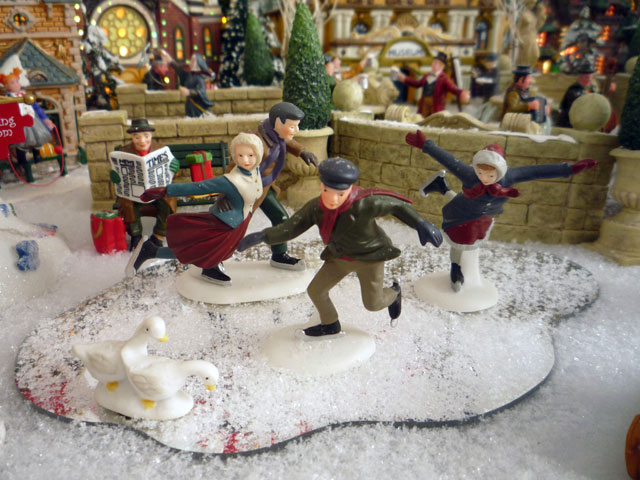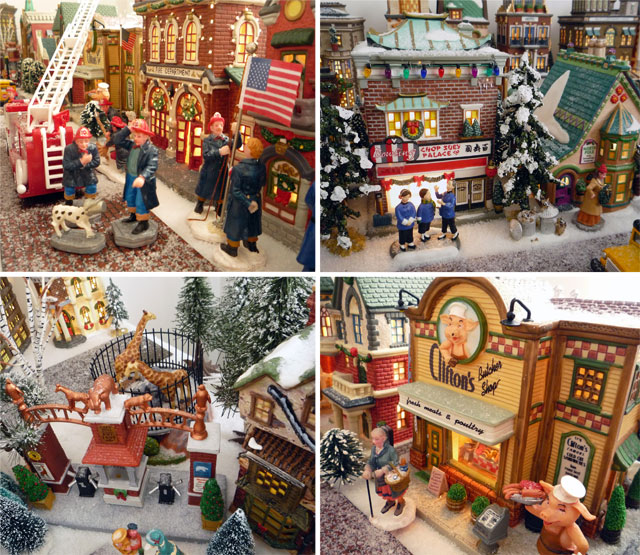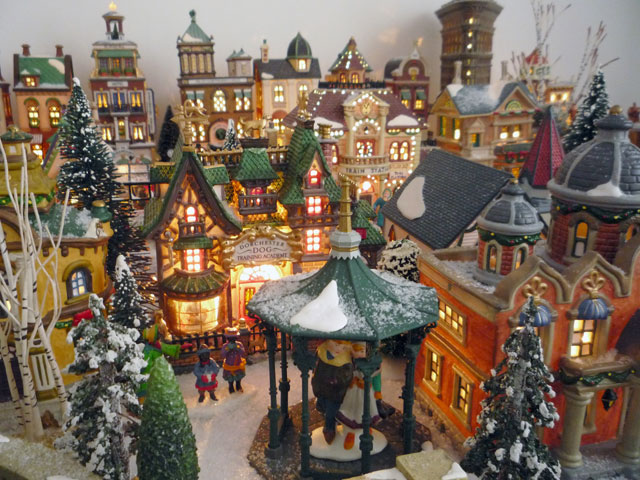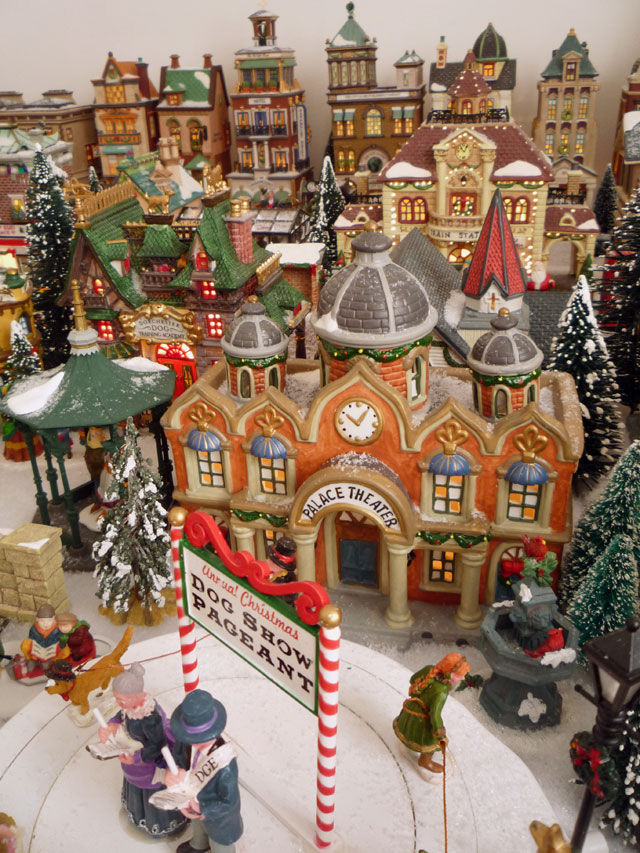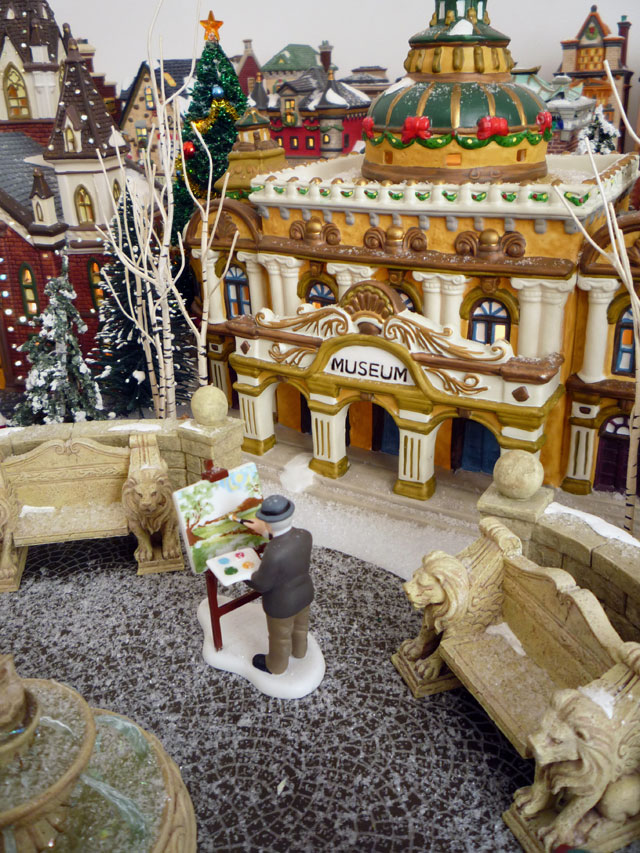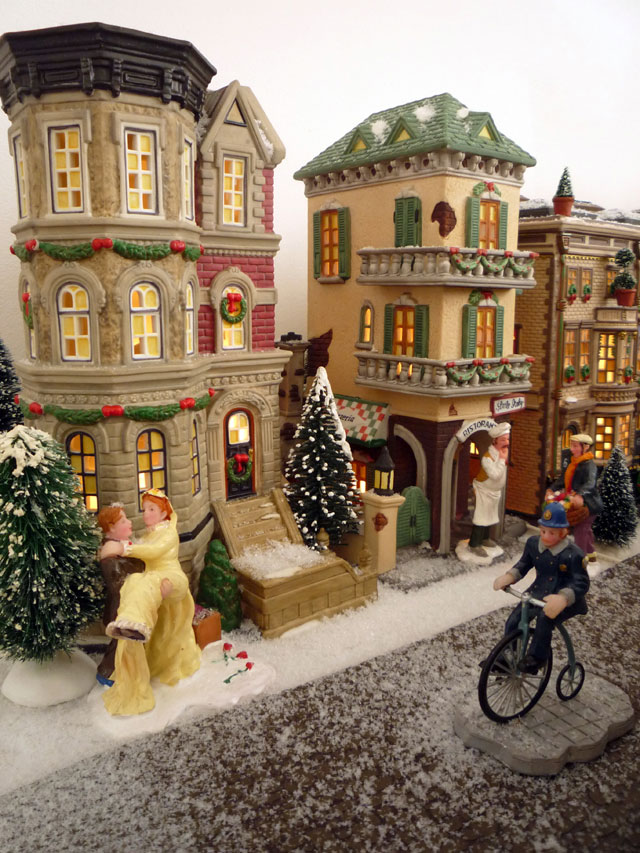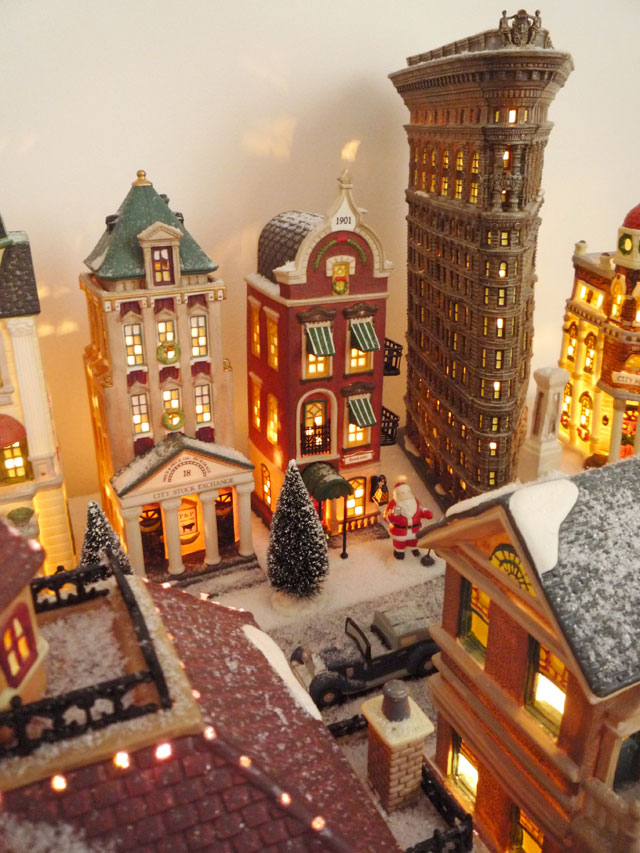 Most importantly, before you leave Mamma's Metropolis, stop in at 4F on 5th Avenue for a night cap of eggnog, a slice of cheese cake and an episode of the Golden Girls with Mamma at her pug palace—you'll be glad you did!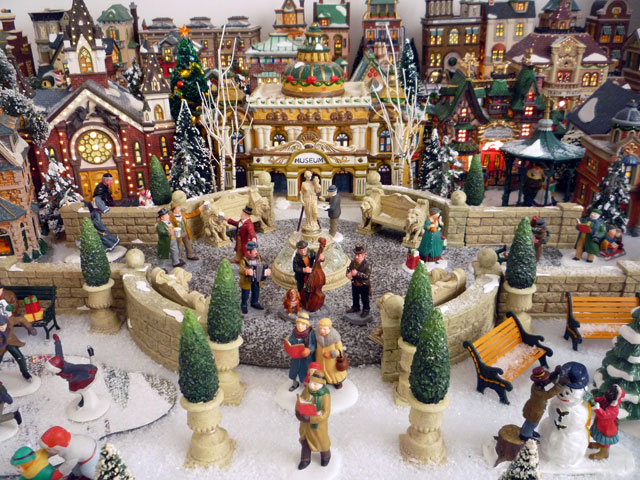 Forget the Dow Jones, Nasdaq or S&P 500, these are the only numbers you all should be concerned about:
10 Days
15 Hours
51 Minutes
Enjoy!