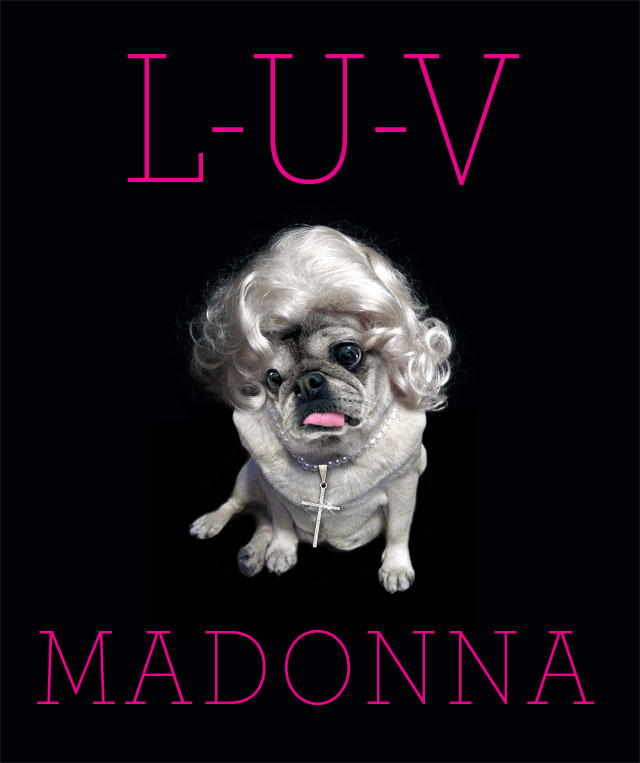 The official music video for Madonna's Give Me All Your Luvin' has finally arrived to kick off the Super Bowl Weekend and Mamma Biscuit is shakin' her curly tail in approval! Boy has it been Madonnamania at the Pug Palace all month long! I won't even begin to recap all of her TV appearances lately because there have been so many—and I'm assuming/hoping you have seen them all by now.
The Crypt-Keeper of Pop is back with a vengeance and she's not taking any prisoners with her! That's right, I'm aiming that comment at all you little monsters out there—Madge eats small children to stay youthful and you're on her menu, so I would keep your mouth shut and let her do her damn thing! After a 4 year break from the music industry to write and direct her new film W.E., Madge has finally blown the lid right off of the coffin she resided in to bring us all a new album and an epic Super Bowl half time show this Sunday! I can guarantee you all that the gay viewership with this years game will be through the roof—and when old gollum arms hits the stage with Nicki Minaj and M.I.A., the global gay community will erupt in a real-time as well as digital frenzy—tweeting, twatting, Facebooking, blogging or simply passing out between a keg of beer (we're butch gays) and a giant bowl of Lays potato chips—you name it, the queers will be WATCHING! Shoot, as far as we are concerned, The Giants and The Patriots are the opening act for Our Dear Leader and once she's done with her medley of hits (Vogue followed by Music, Give Me All Your Luvin', Open Your Heart, Express Yourself and ending with Like a Prayer) we will swiftly change the channel to Bravo for yet another repeat of the reunion episode of the Real Housewives of Beverly Hills. Yeah, so I just spewed out a bunch of gay stereotypes, so what, who the fuck cares!
Now onto this mess of a video! Both Gwen Stefani and Avril Lavigne are on the phone with their lawyers as I'm writing this post and I'm not even going to bring up poor Toni Basil, she's probably somewhere in South America living off the grid!
Firstly, I would like to say that Madge looks better than ever in this video! The make-up and hair team deserve a goddamn Golden Globe for spackling on such a face with poreless results that only an airbrush tool in photoshop could achieve! And that beauty queen hair is beyond . . . yeah, I'll just let that word linger, that's how good that mane looks! Madonna takes us on a fun walk/run/dance through a fake and flimsy set that looks like it would collapse if someone merely passed wind or sneezed! She's followed by a herd of football players aiding her, adoring her, saving her from gunshots (symbolism or were they actually little monsters hired by Lady Gaga?) as she heads to her destination: an illusions lounge taken from the set of Rupaul's Drag Race where both Nicki and M.I.A. are waiting for her dressed as boy toy brides. Upon entering, Madonna morphs into a "Reductive" version of Marilyn Monroe, although she's giving us more of a Sex Book Madonna than anything else! I mean, did you catch that snarl on her face while dancing on that table? and the mole, she brought back the mole! I. DIED. The last bit with the baby is totes symbolic of her children being a hindrance of sorts. Bitch threw that baby off the set because she wants her career back—and you know what I say to that? TOUCHDOWN!
On another note, if you haven't seen Madonna on Graham Norton you should. He unveiled these incredible dolls of Madonna's different looks throughout her career. Click here to see the video! The two Italian designers, Mario Paglino and Gianni Grossi presented an annoyed Madonna with these dolls and she could barely spit out a compliment! I mean, after watching her reaction to these dolls, you kind of want to change the chorus to Give Me All Your Luvin' from
L-U-V . . . Madonna to C-U-N-T . . . Madonna! Here are a few dolls that I have selected from this amazing collection. You can see all of them on their web site by clicking here!
Dress You Up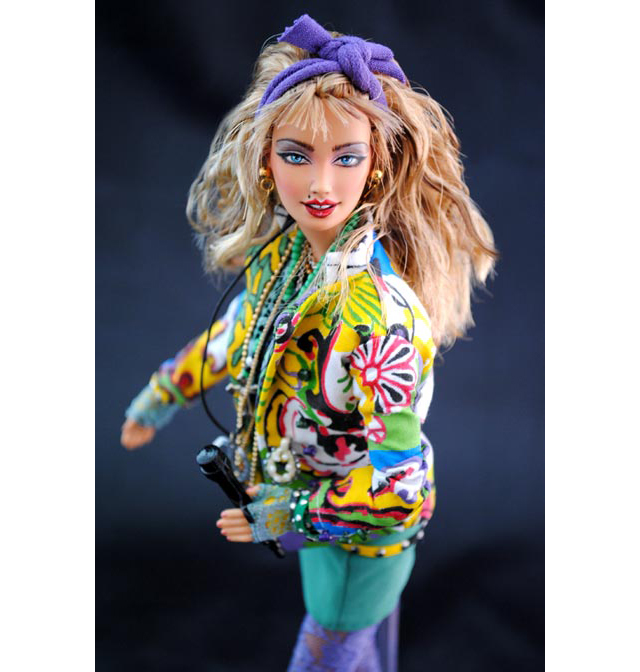 MTV Music Awards, Like a Virgin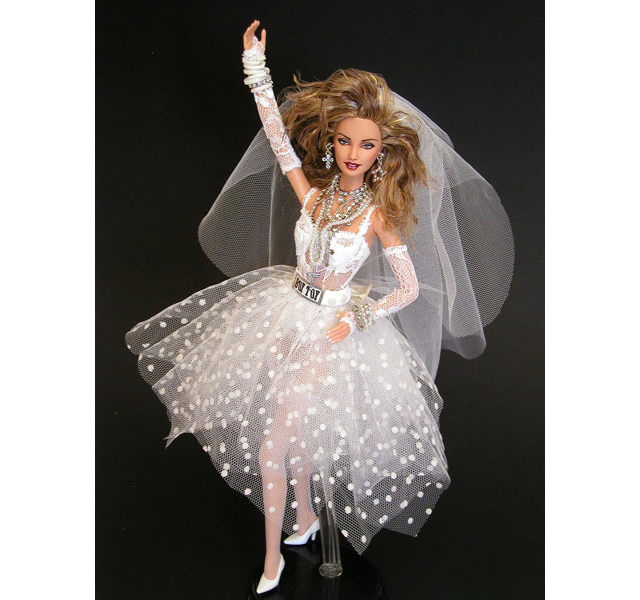 Material Girl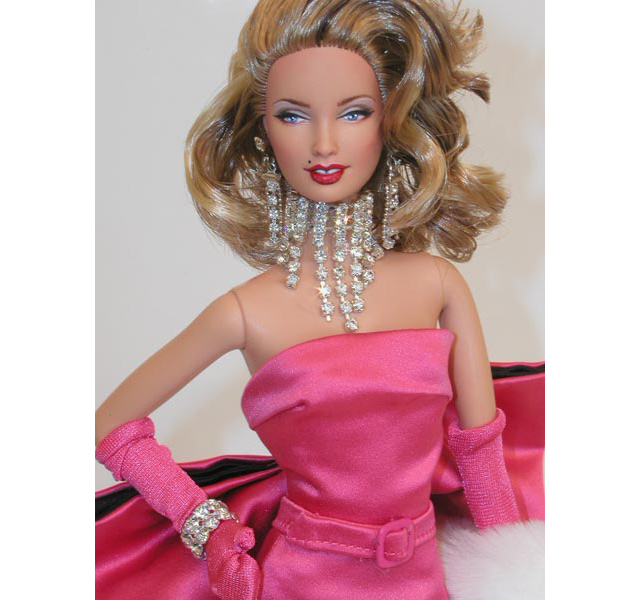 La Isla Bonita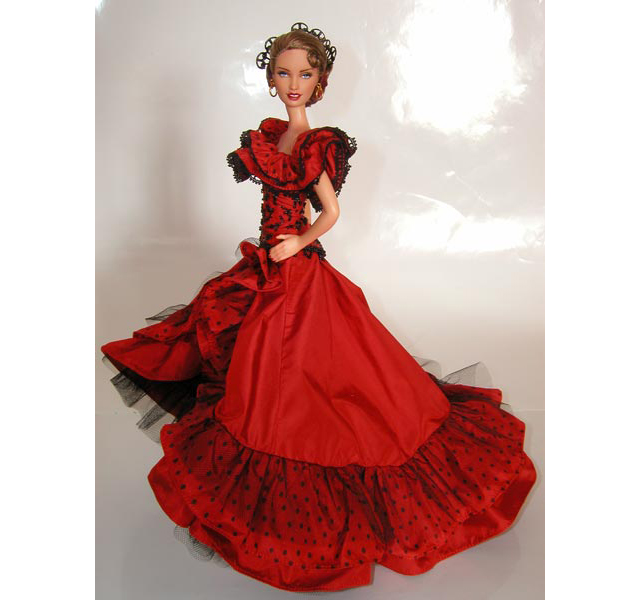 Vogue, The Girlie Show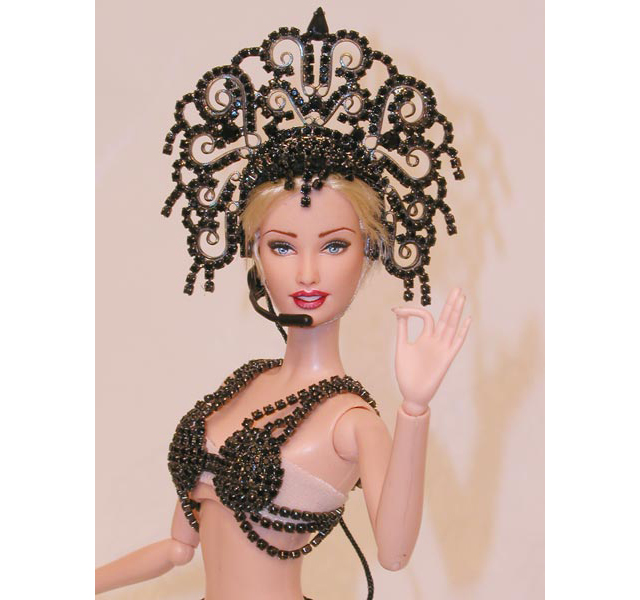 Like a Virgin, Blond Ambition Tour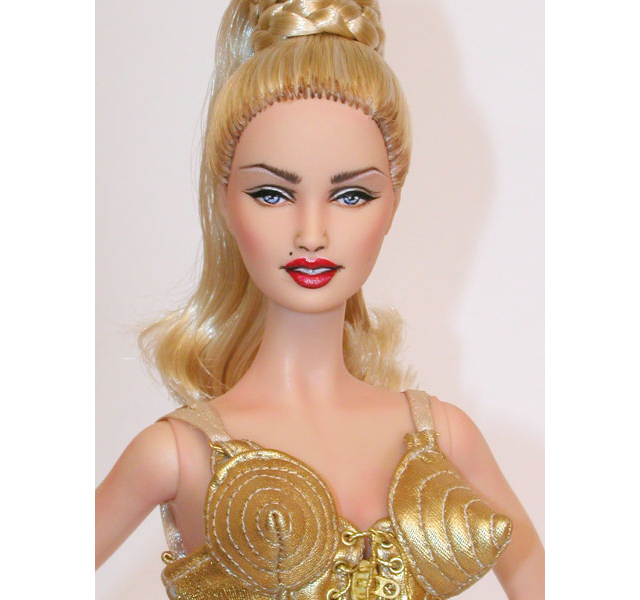 Express Yourself, Blond Ambition Tour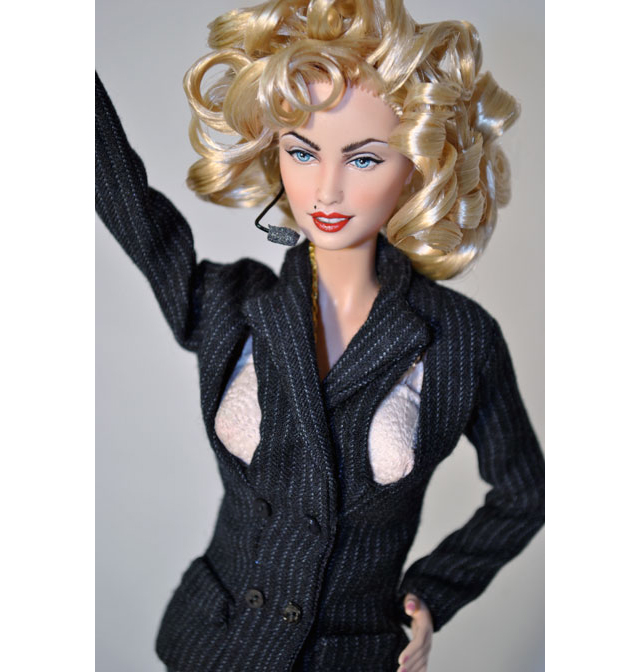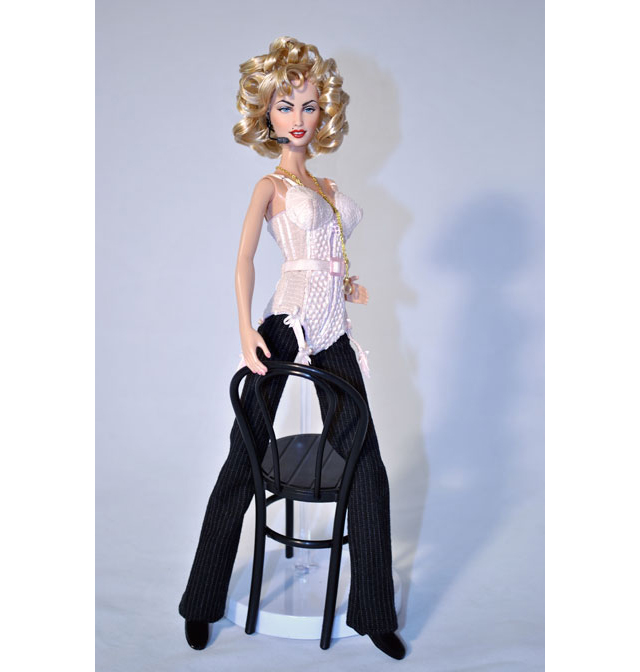 Keep it Together, Blond Ambition Tour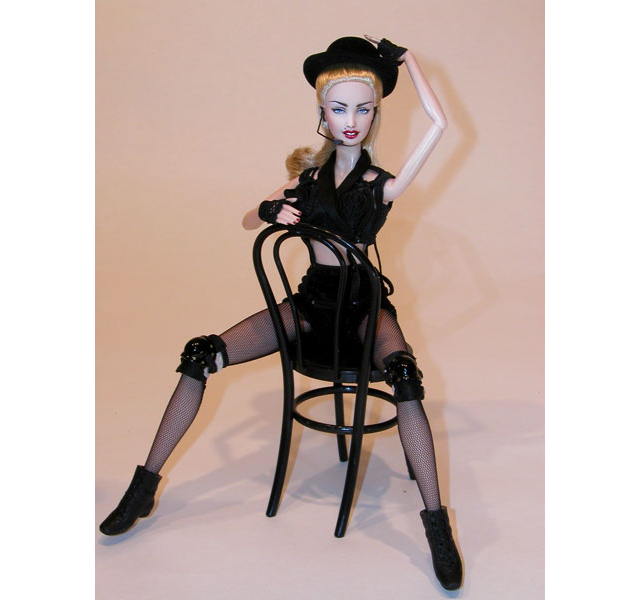 Justify My Love, Girlie Show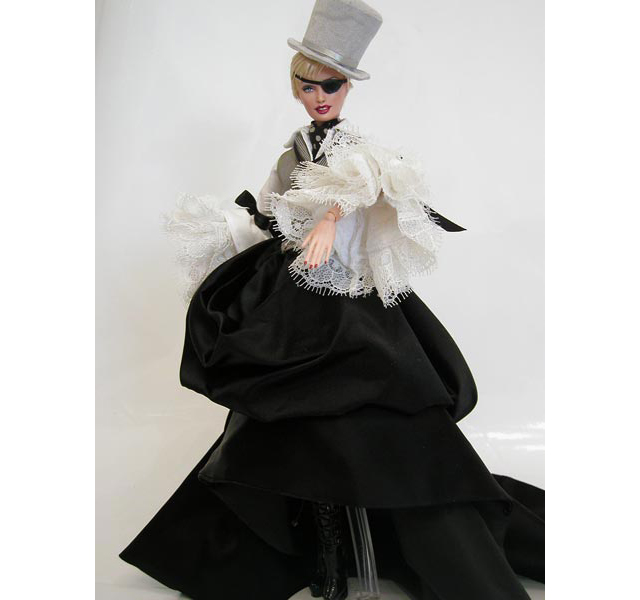 Erotica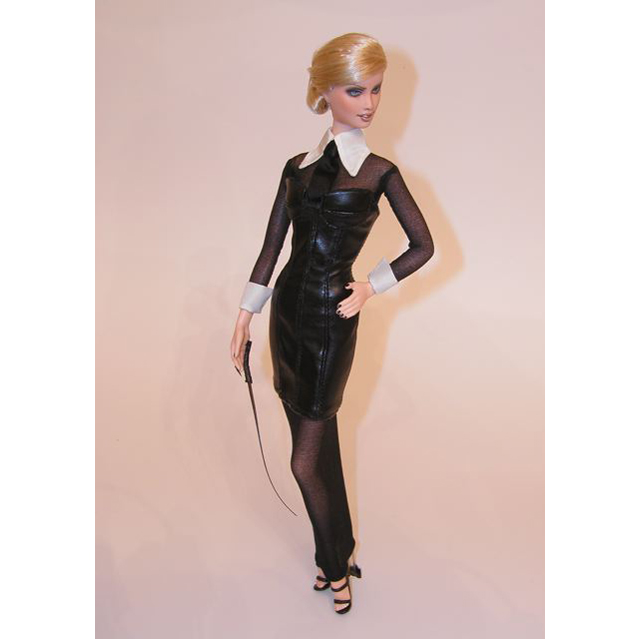 Future Lovers/ I Feel Love, Confessions Tour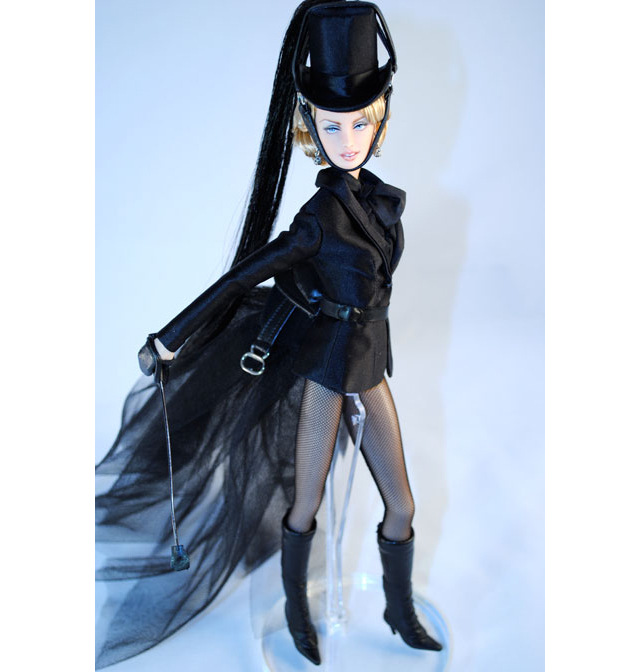 Celebration music video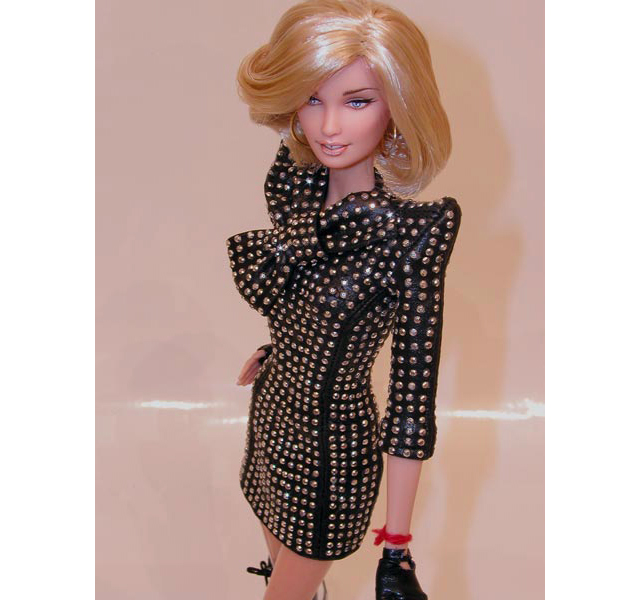 And here is another funny skit/moment on the Graham Norton show of the perils of doing international press. Follow along as James Darcy and Andrea Riseborough translate a Madonna interview from Hungary in 1997, it's hysterical!
Lastly, to finish off the start of our Madonna weekend, here is Hi-Fashion killing it with their perfect track, I'm Not Madonna!
Let the half time show begin and long live the Crypt Keeper of Pop
Super Bowl half-time tour-de-force!
Here is a closer look at the designs of Riccardo Tisci at the House of Givenchy for Madonna's Super Bowl Halftime performance. Photos courtesy of Madonnalicious.com.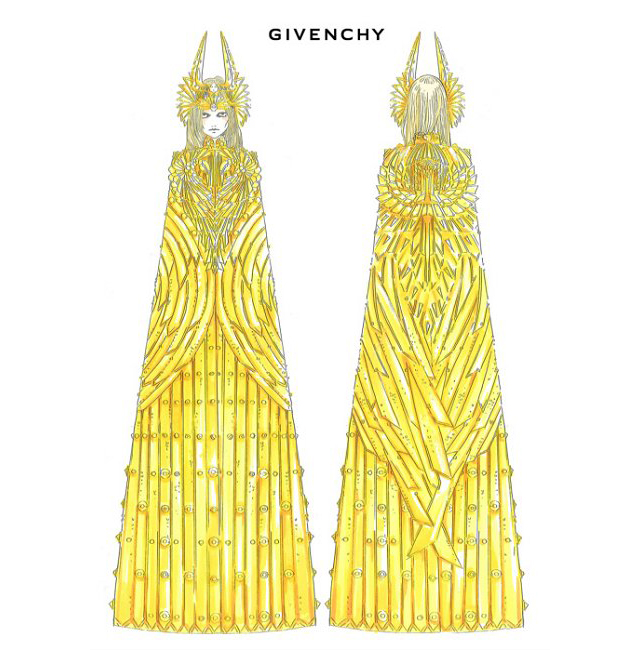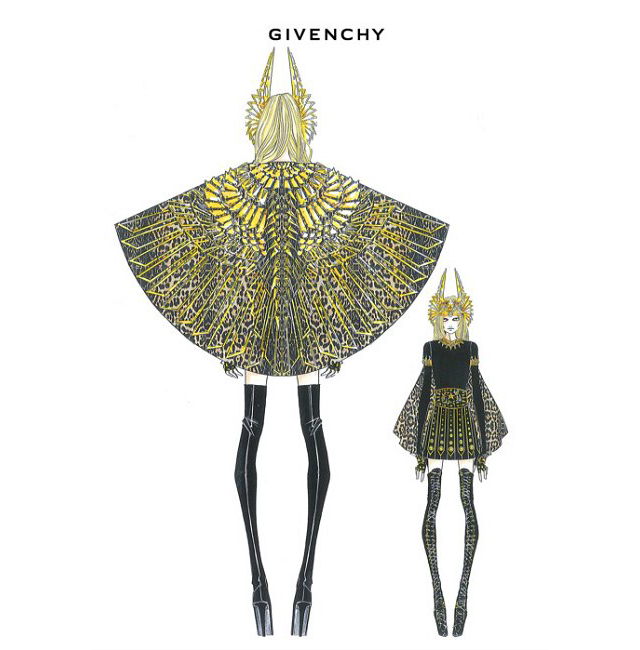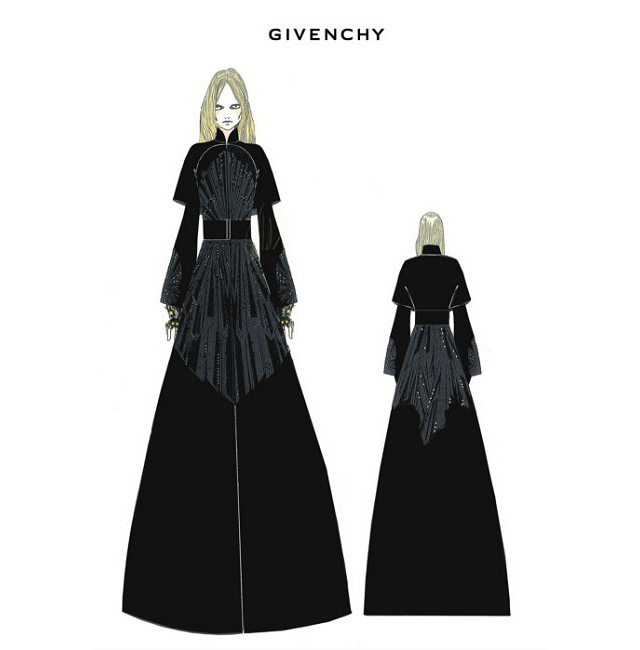 Enjoy