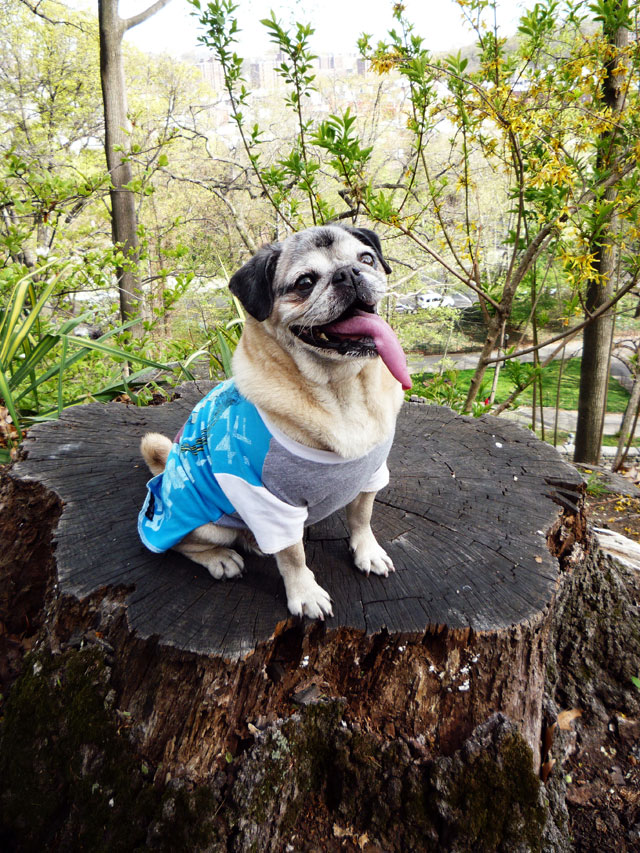 Last weekend, Mamma and the Biscuits took a hike up into Fort Tryon Park to catch some fresh air and to bask in the late afternoon sunlight across a park bench. Despite the fact that my allergies have been off the chain lately and that damn pollen count keeps rising, there's nothing I long for more than warm, breezy Springtime days such as the ones we've been having. It's amazing how nature only needs two or three days in a row of such weather to get every single tree in this city to bloom—and you have to go out and enjoy every minute of it because Mother Nature is fickle and she's willing to throw Winter right back into the mix without any warning.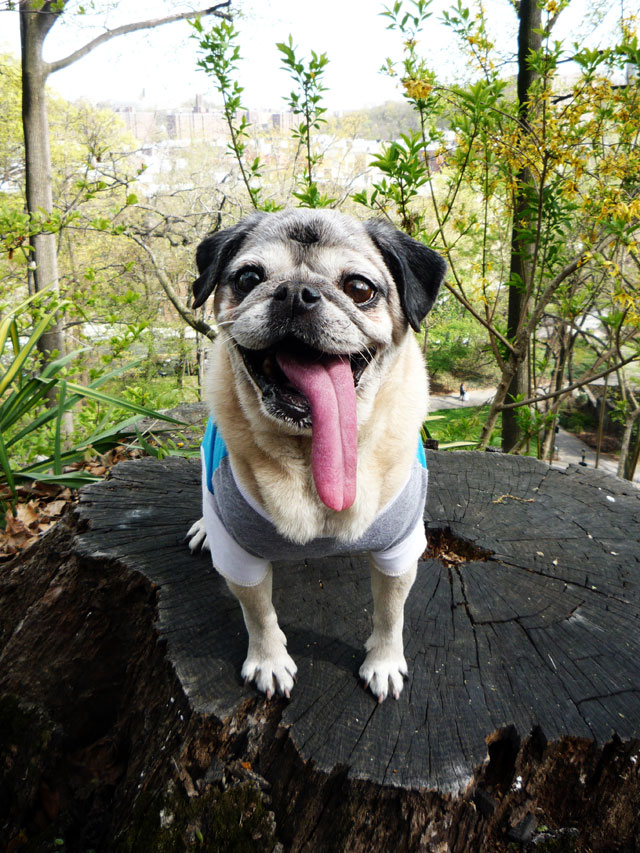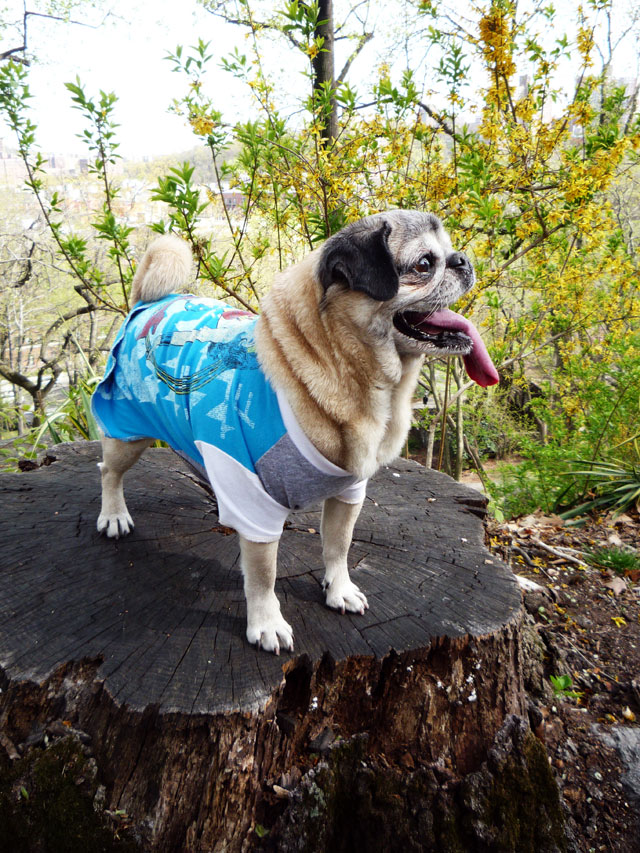 Anyway, Mamma Biscuit loves taking long walks with her two Daddies in the park. Her gate might be clumsy and her tongue might be down to her paws, but our bitch sports an ear-to-ear smile whenever we embark on one of these long walks. All of the scents that nature provides in the brush along the path give her nose quite the work out and incentive to keep prancing along. Now Fort Tryon Park has probably the most natural layout of any park in this city. The paths are winding and fade in and out of true human landscape. Each path, whether paved or dirt respects every natural incline, decline or rock formation that comes along. It's the perfect environment for a fun exploration with your pet dog during the day or for anonymous sex with the hot Dominican boys at night—hey, don't look at me that way, I have to make sure Mamma doesn't get her snout into the many used condoms laying within her path!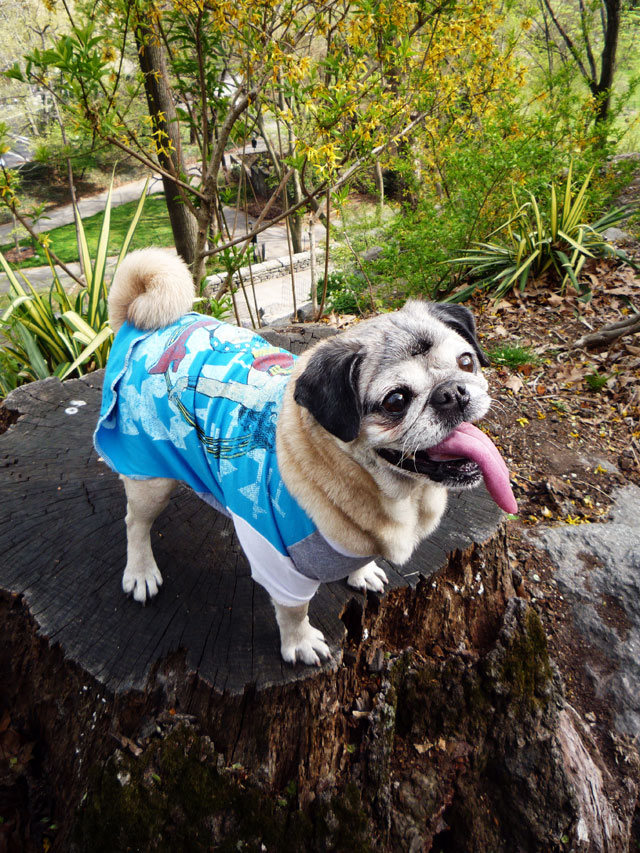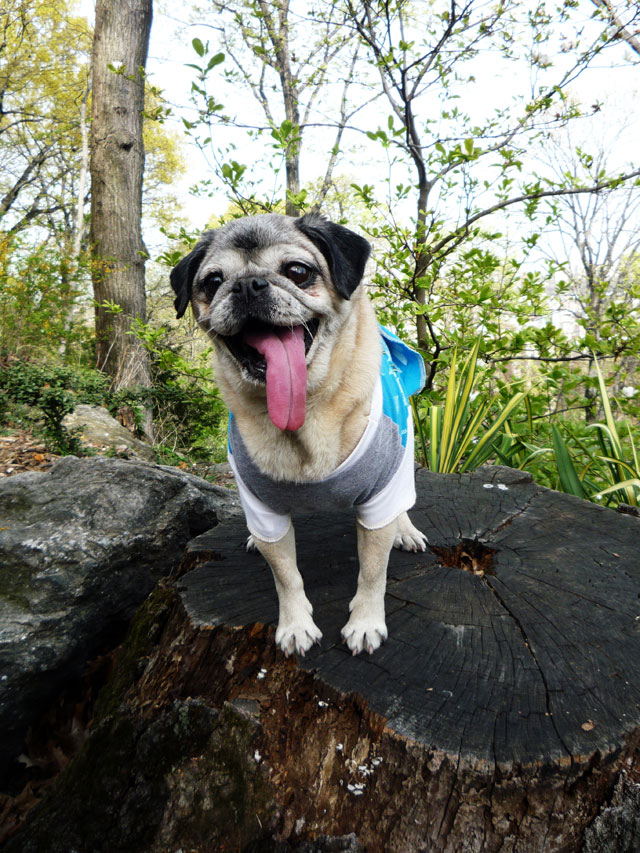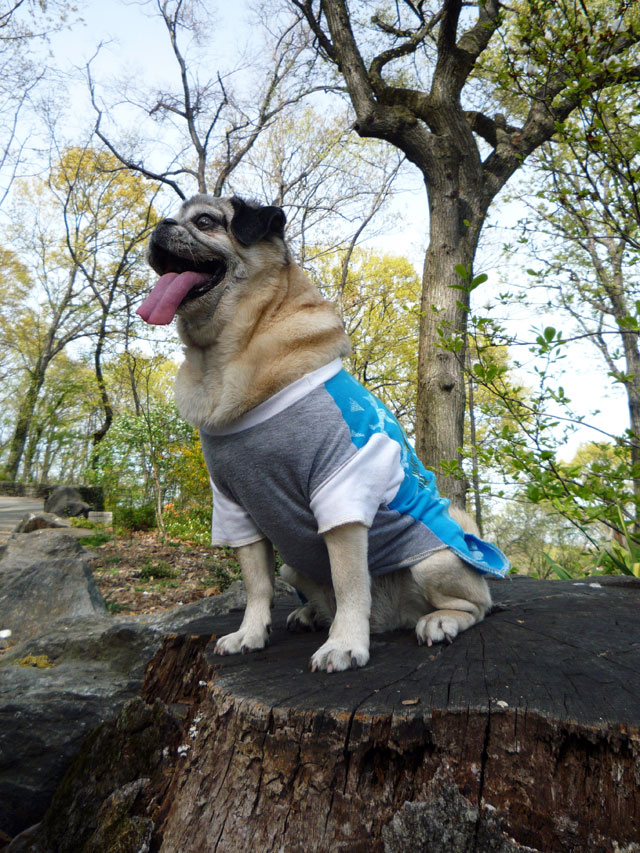 So Tommy scouted this one spot at the top of a hill that empties out in front of The Cloisters Museum during his many runs through the park and he decided to take us on a hike up to that very peak during this excursion. When we all reached the very top of that hill, we stopped to enjoy the view of Broadway below. Right at our feet was this old, tree trunk stump that seemed perfect for a quick photo opportunity with Mamma Biscuit. Like the good Asian tourist that I am, I'm always ready with my camera and as long as we have peanut butter treats with us, the Biscuit Lady is game for being our model. What I love most when Mamma Biscuit gives the world a view of her tremendous tongue is that the upper lip part of her snout tends to look like a set of heavy theater curtains that have been drawn back, ready for the first act (or in her case, her tongue) to hit the stage!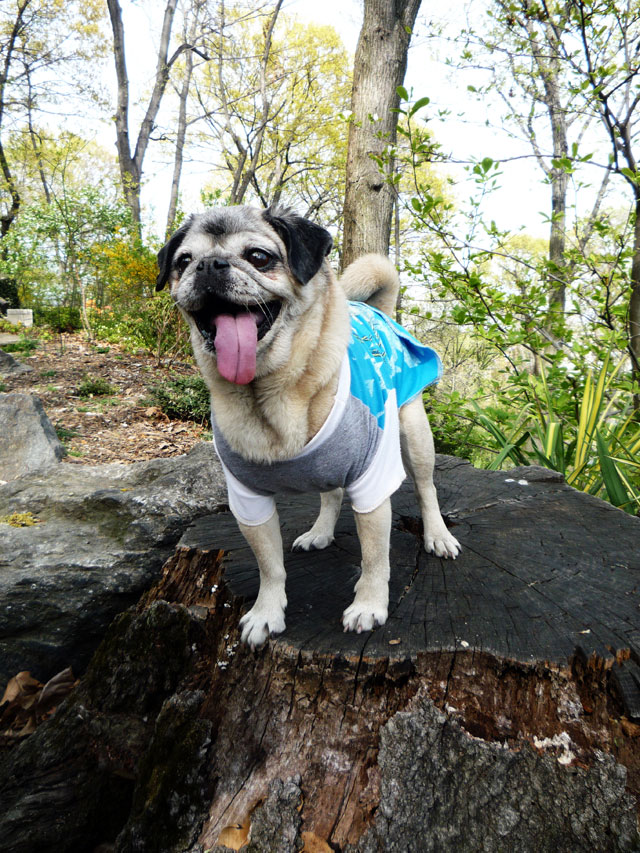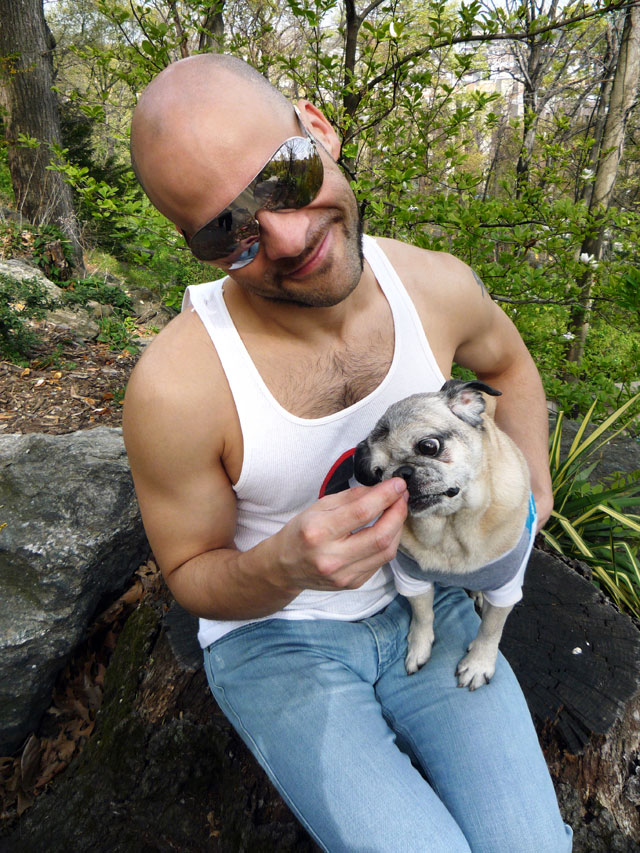 My day is always complete when I have the chance to spend some quality time with my two dogs outdoors—yes, I consider Tommy to be my other pug although he can sometimes resemble a cub more than a dog with his compact, muscular build!
Enjoy your weekend everyone!