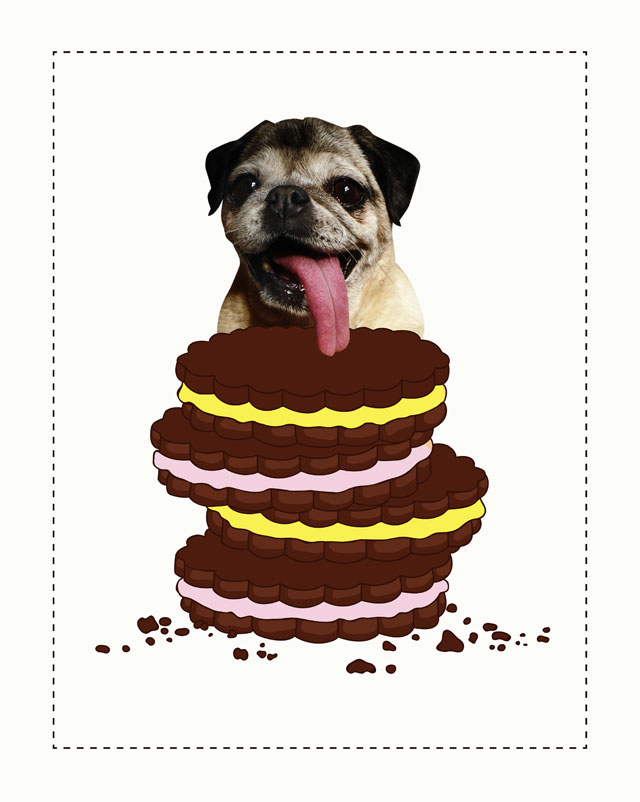 It's Saturday morning and there is a delightful smell permeating throughout the pug palace that has gotten Mamma Biscuit and I so very excited. Looks like Sweet Semosh is at it again, creating the perfect sugary treat from scratch that I simply cannot resist. Tommy made these amazing Cream-Filled Chocolate Sandwich Cookies for Palm Sunday several weeks ago and they were the first to go amongst a sea of desserts and pastries. Isn't that how the cookie seems to crumble? The yummy vegan stuff always goes first and in this case, there is no other cookie that can measure up to this cream-filled sandwich—no other I tell you.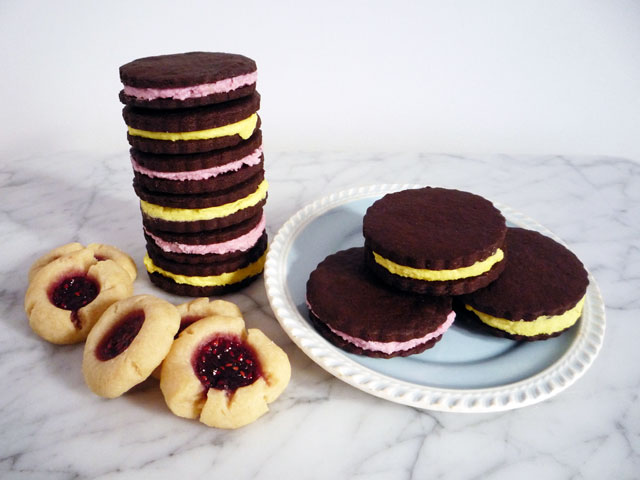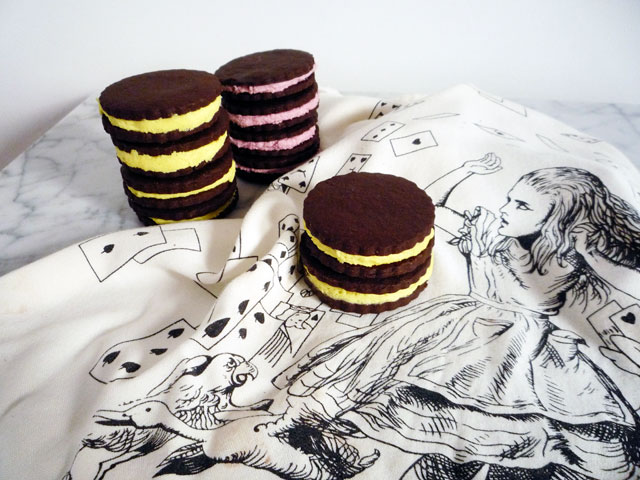 Now Sweet Semosh LOVES an old-fashion sandwich cookie. And so will you! Here, Tommy stuffs these bad boy Cream-Filled Chocolate Sandwich Cookies with vanilla-flavored cream and assembles them together with sandy-textured chocolate wafer-like cookies to seduce taste buds everywhere. Drawing inspiration from springtime colors, he shades the cream yellow and lavender using natural colorants from edible plants.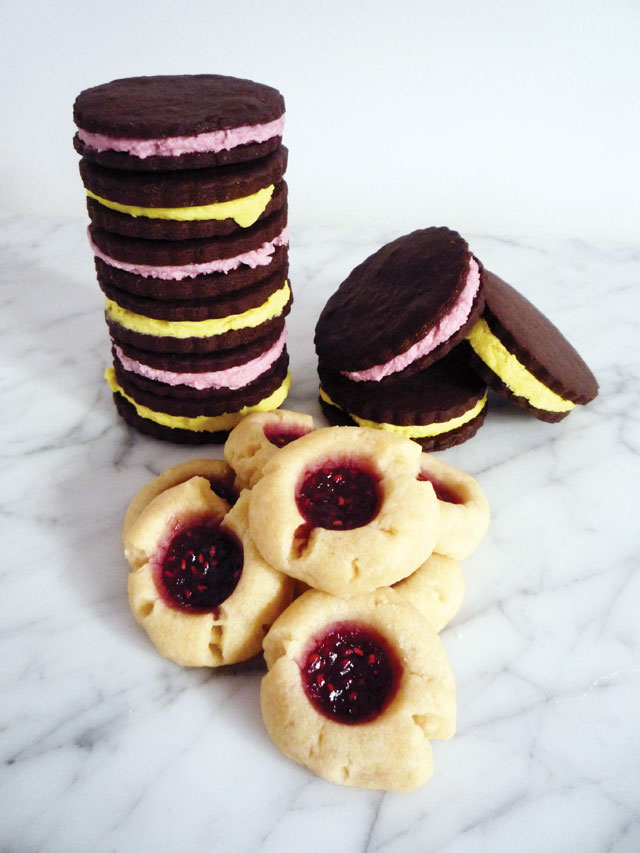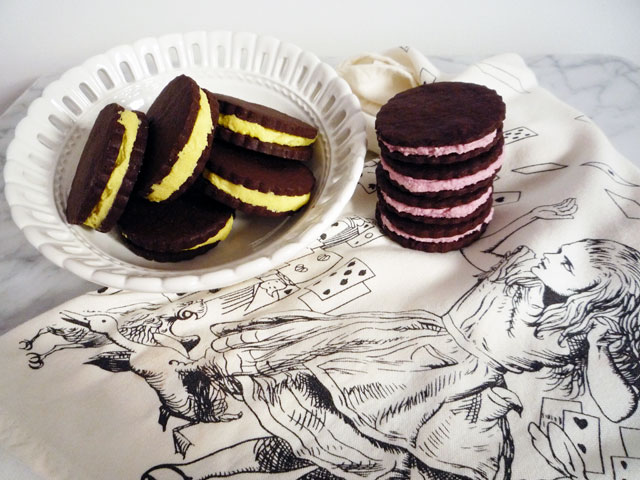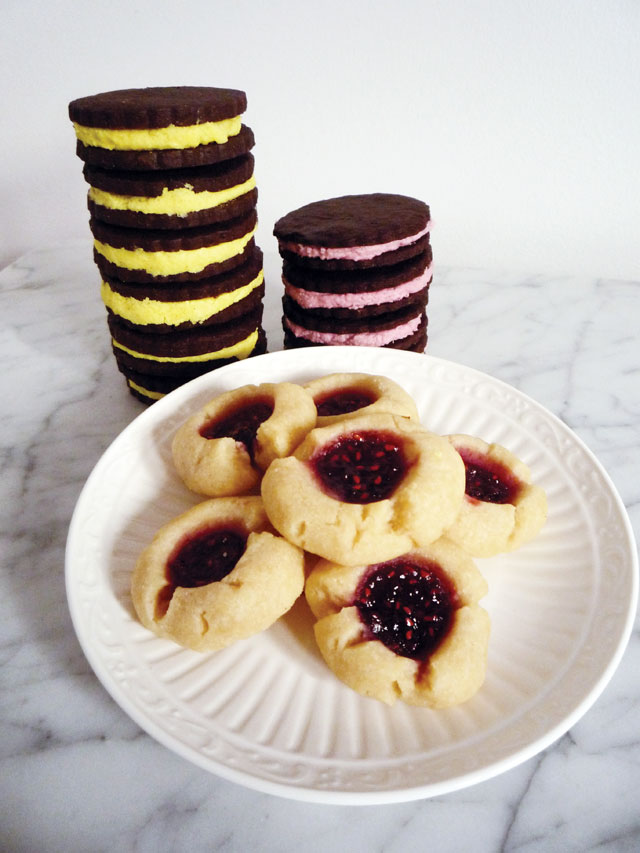 Lovely to look at, lovelier to taste, you'll be dreaming of these chocolate sandwich cookies until you bite into one. These treats will inevitably make there way on the shelf at Westerly Natural Market in Midtown, so keep a look out for them! Oh, and the Raspberry Jam Thumbprint Cookies are just the perfect pairing with these sandwich cookies for any party or event! Have a wonderful weekend and get out there and enjoy the warm temperatures predicted for today and tomorrow. Mamma Biscuit and family intend on spending the whole weekend outdoors!
Enjoy