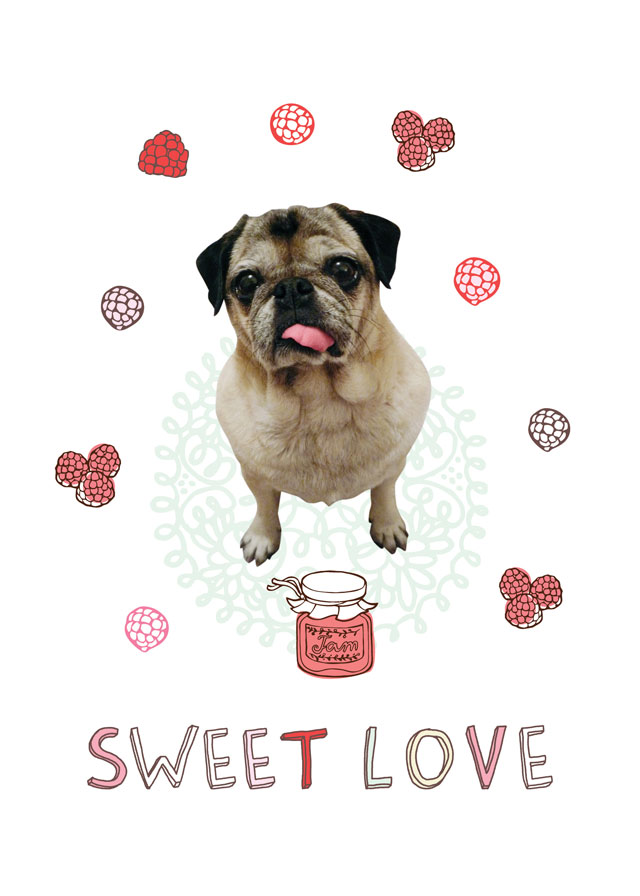 The 90's dance track Pump Up the Jam from Technotronic ain't the only jam that can get Mamma Biscuit up and out on the dance floor to run around in circles with an ear-to-ear smile on her face. No, our Biscuit Lady actually prefers to dance with delight to the sweet smell of raspberry jam—and the only hot spot for that is in Tommy's Sweet Semosh kitchen! But don't worry or fret about getting on a list or being denied at the door because with Sweet Semosh, everyone is VIP and cruelty-free!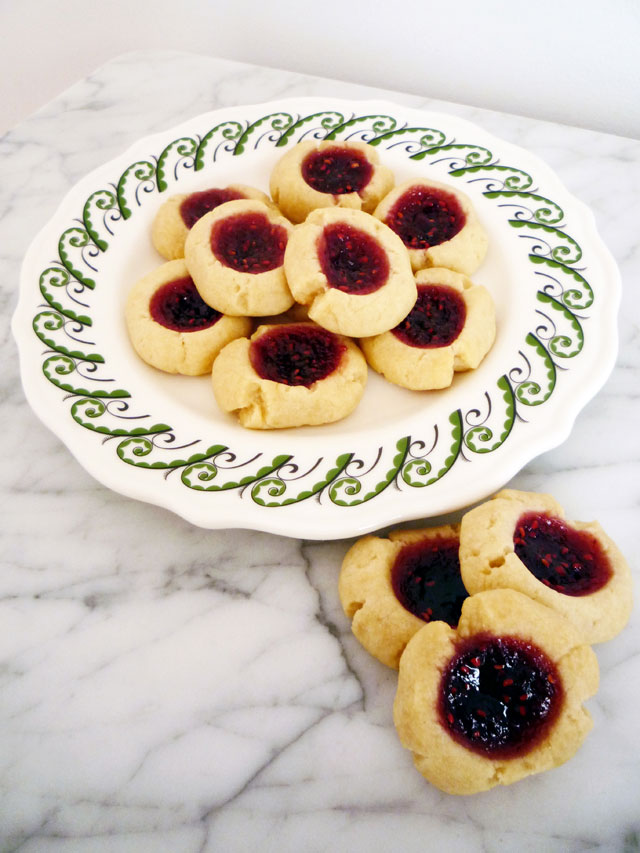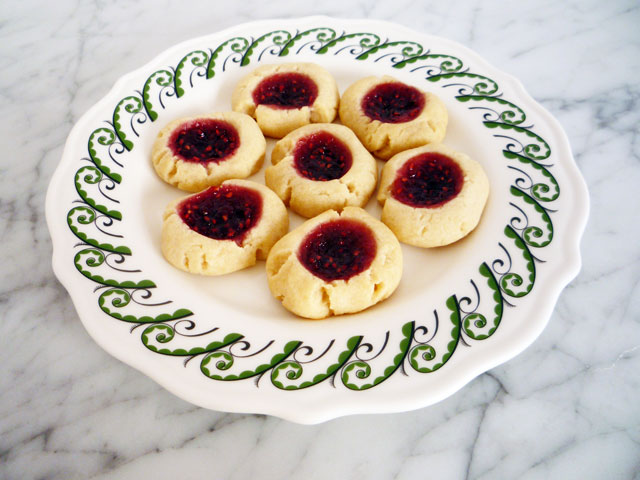 Our master baker/DJ for the evening whipped up a batch of these amazing Raspberry Jam Thumbprint Cookies—and with this recipe, there is no remix required. Only four essential ingredients of baking are used to make the base of these bite-size jamtastic cookies come alive: butter, sugar, eggs, and flour. Sweet Semosh baked goods are all vegan so butter and eggs are obviously alternatives here!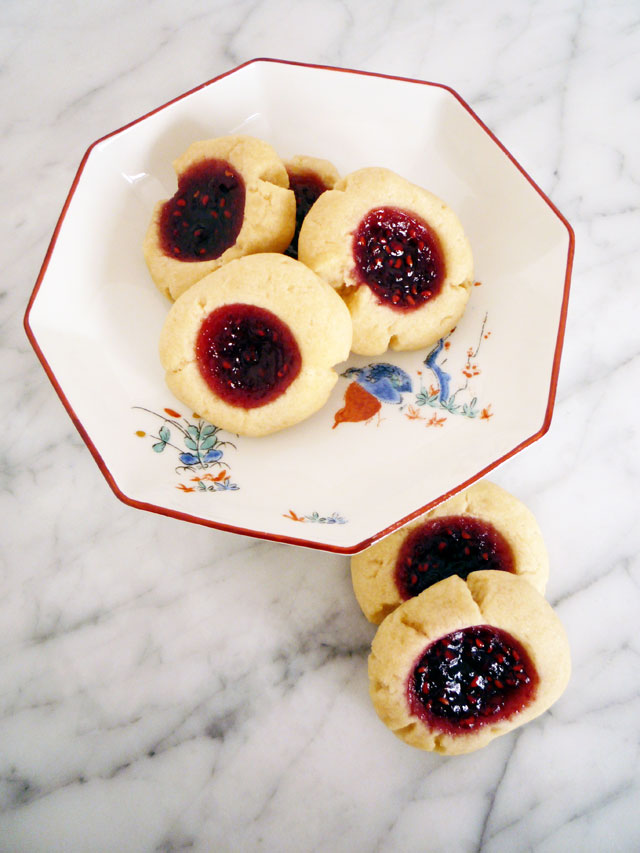 Any jam can be used to fill the centers of these cookies but seeing how raspberry jam is one of Mamma's favorites, here is a batch using the popular ruby red fruit preserve.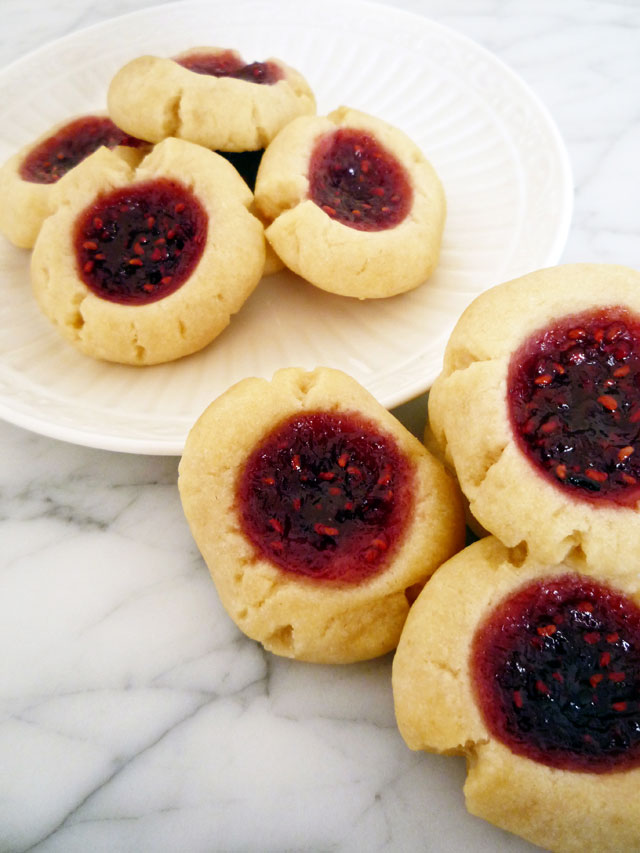 These cookies will get any crowd jumpin' and pumpin' for more so get your booty to Sweet Semosh for a fresh batch of these cookies, you won't be disappointed!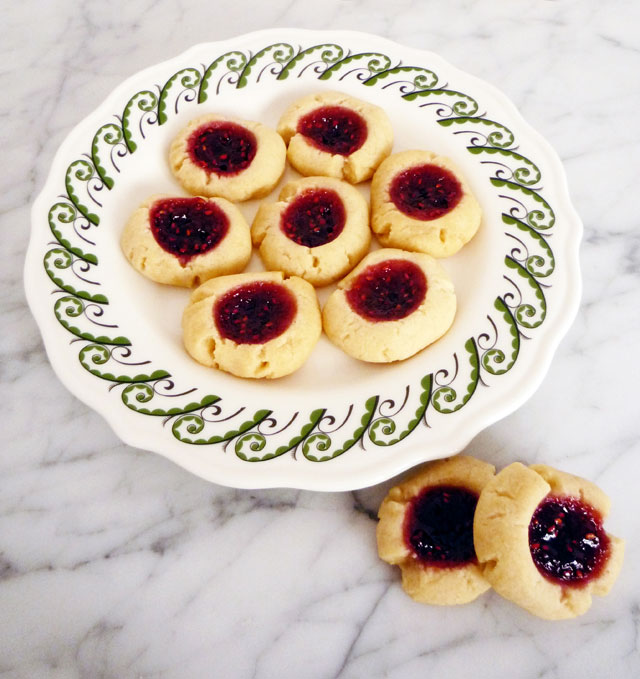 Sweet Semosh is currently working on a Facebook page, so hang on tight because soon enough, you all will be able to order directly with Mamma's other daddy!
Enjoy