The wrath of Hurricane Sandy may have given us major cabin fever all week long in the Pug Palace but Mamma and family have nothing to really complain about considering we never lost electricity and we still have a cabin to call home. Unlike so many living in Staten Island, Long Island, New Jersey and the Far Rockaways, Washington Heights endured very little damage and no power outages—the most damage happened in Fort Tryon Park (Mamma's prancing ground) and neighborhoods further downtown that were heavily tree-lined. It saddens us that so many beautiful, century-old trees were uprooted by Sandy's high winds but we're very thankful that nobody died under them!
At any rate, it's been a stressful week to say the least and we're happy that the island of Manhattan is slowly returning to some semblance of normal life. So the sun was blazing yesterday without a cloud in the sky and it seemed like the perfect day to grab the Biscuit Lady and head further downtown from our apartment (without any agenda) to enjoy the crisp, Autumn weather! Since the A train was running only from 168th street to Chambers Street, we decided to walk to the 168th Street station and stumbled into the J. Good Wright Park where Mamma had some off-the-leash time!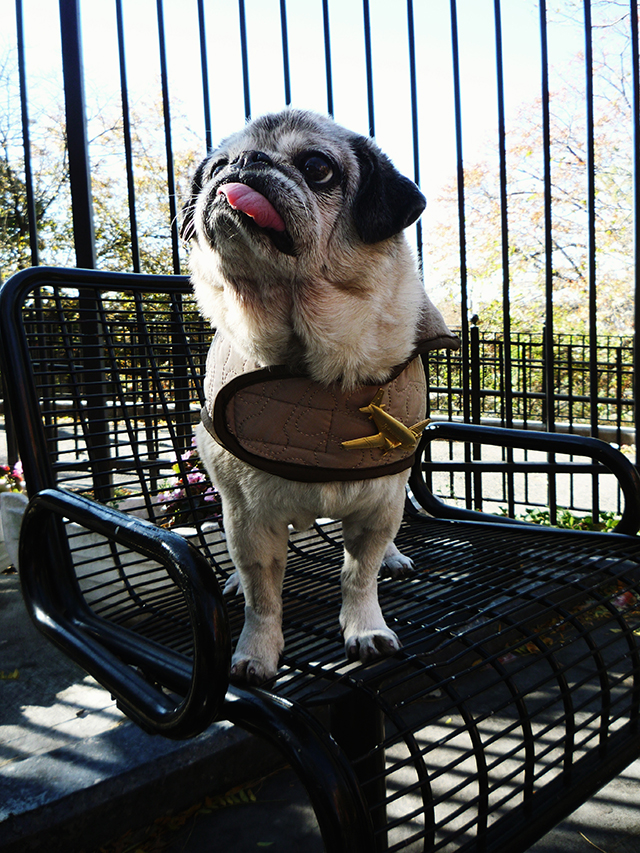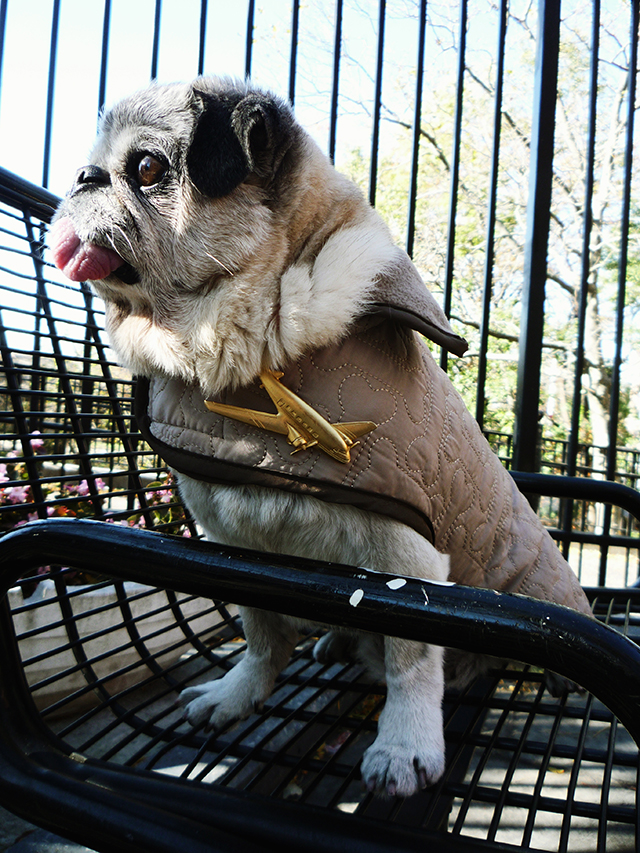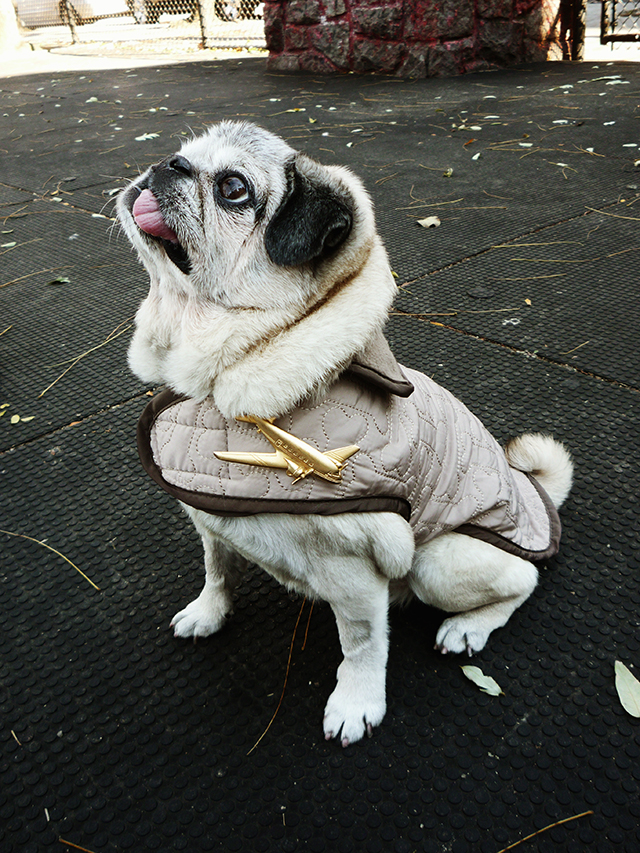 It felt really good to run around a children's play set a few hundred times as Mamma Biscuit trailed behind me, tireless and seemingly willing to continue the revolution a hundred times more had I not stopped to catch my breath. Thank god Tommy was there to distract her and to give her a bunch of soft-chew treats after a quick photo on the bouncy rooster made of painted metal!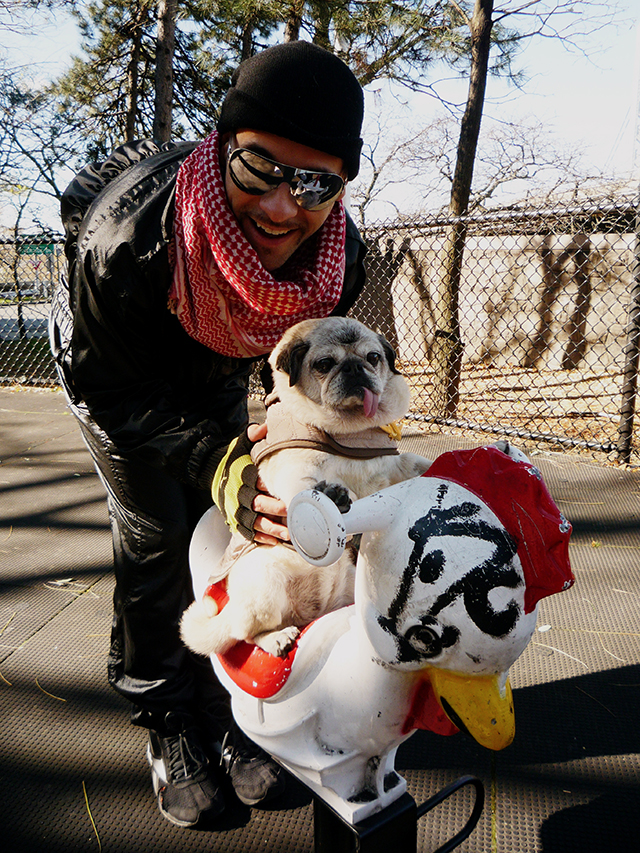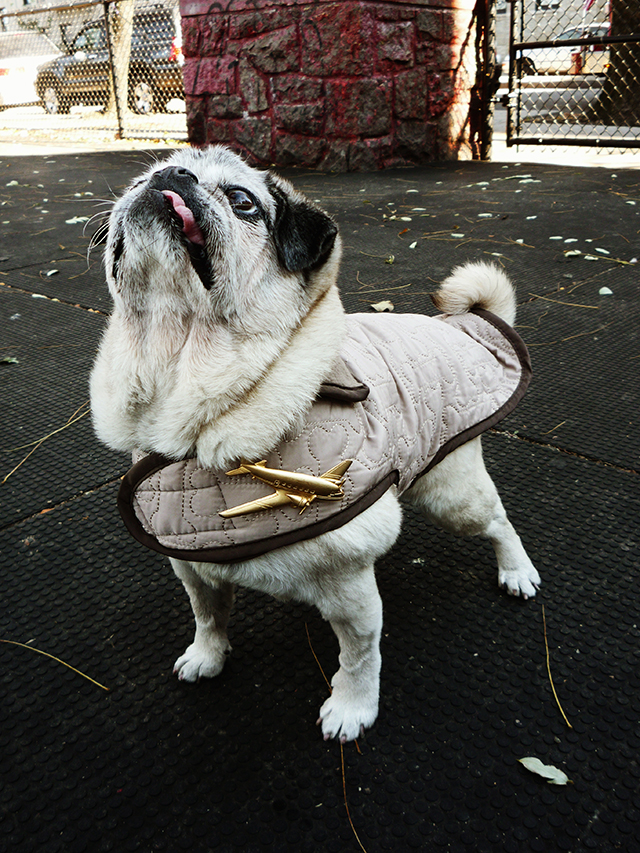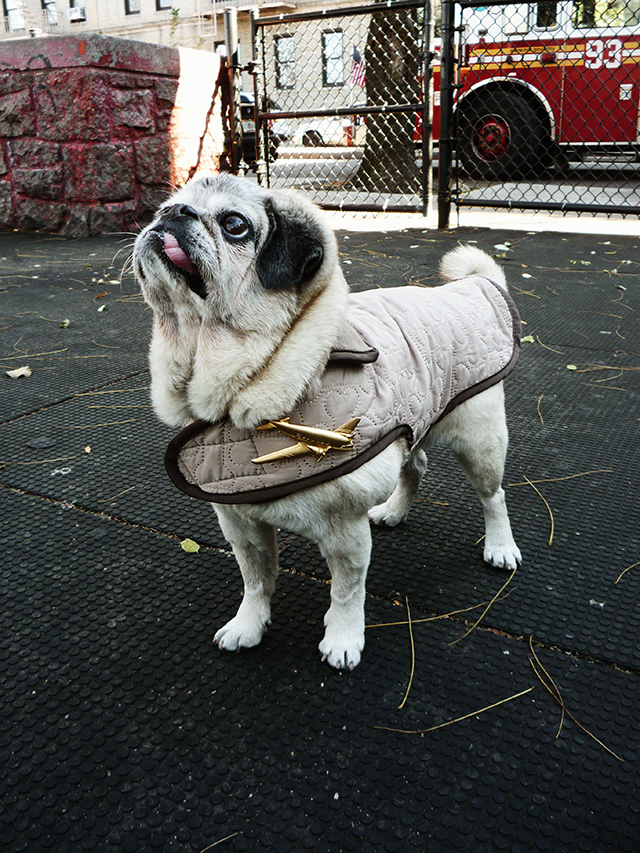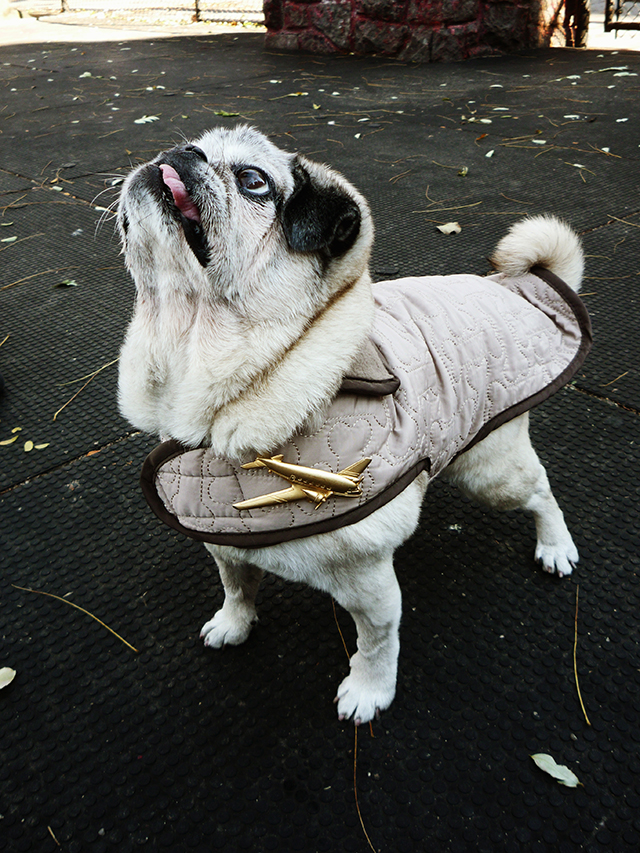 Mamma Biscuit wasn't the only gremlin in that park either. We had a squirrel that perched himself on the chain link fence surrounding the playground to watch us as we ran back and forth between the slide and the swing set! He did all of this while noshing on a chestnut—I mean, why can't squirrels be pets, their so damn cute!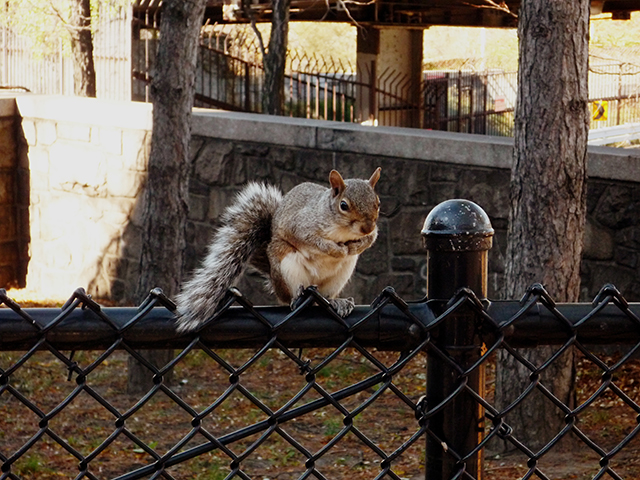 Now the great thing about J. Good Wright Park is that there is a small promenade that sits on top of a rock formation that affords some pretty spectacular views of the George Washington Bridge. Here's a couple of photos of Tommy and Mamma Biscuit, basking in the sunlight with that glorious bridge behind them!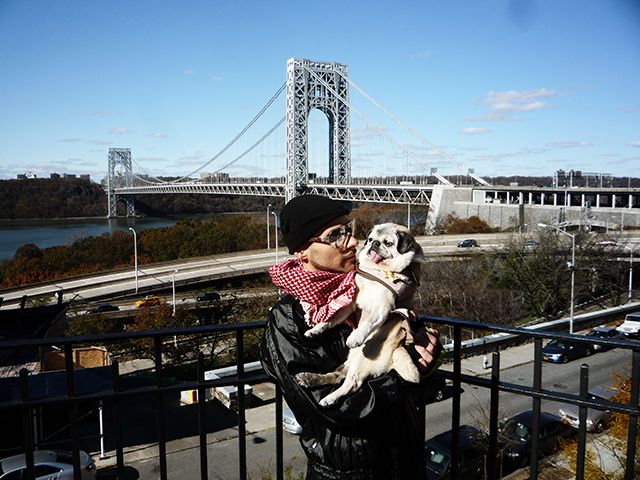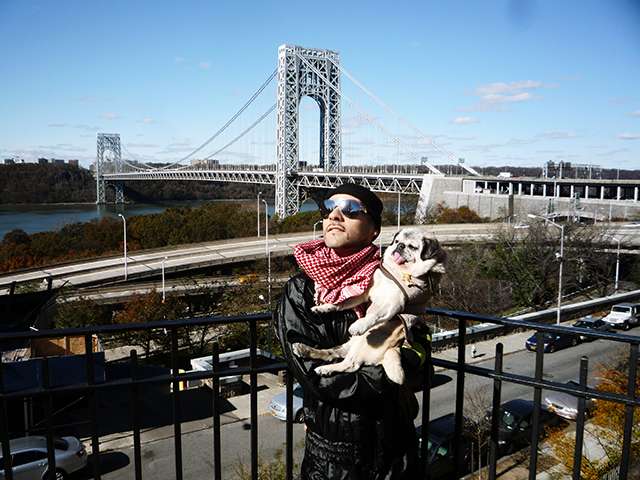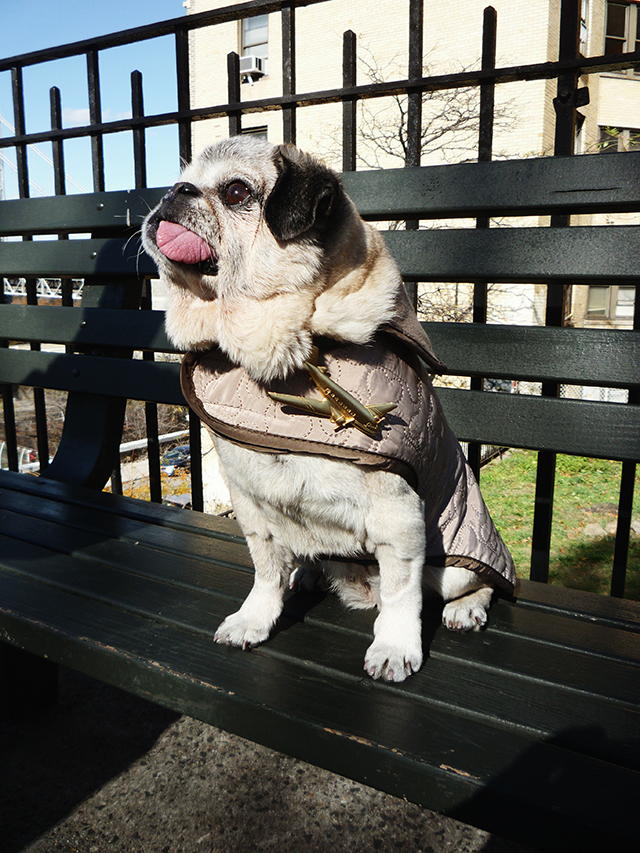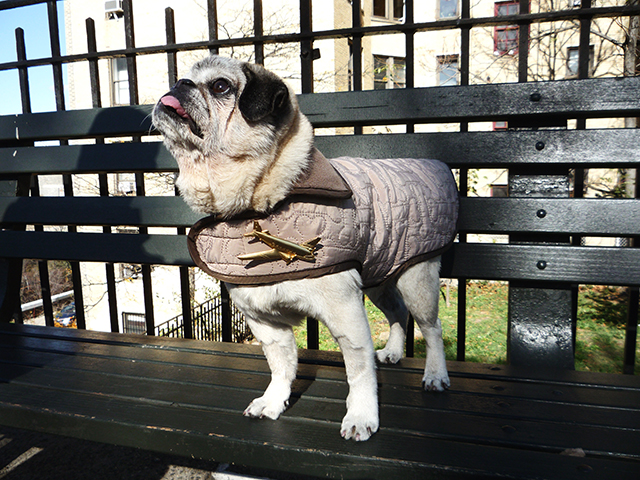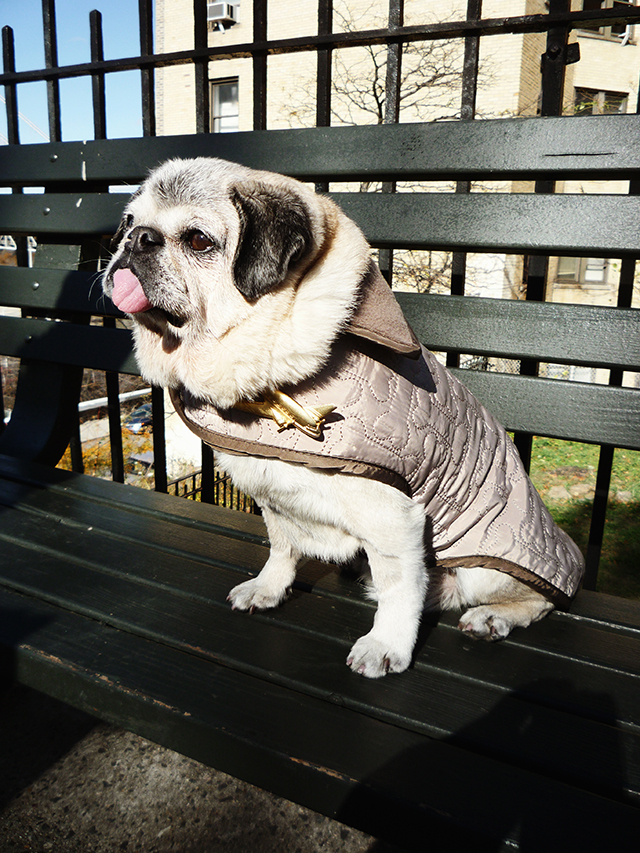 We then headed down to Lincoln Center via the A Train from 168th Street to have lunch at Blossom Du Jour. After stuffing our faces with yummy, vegan sandwiches, we headed towards Lincoln Center and I captured these lovely portraits of Mamma Biscuit on the sculptural stairs leading up to a pinnacle overlooking Broadway!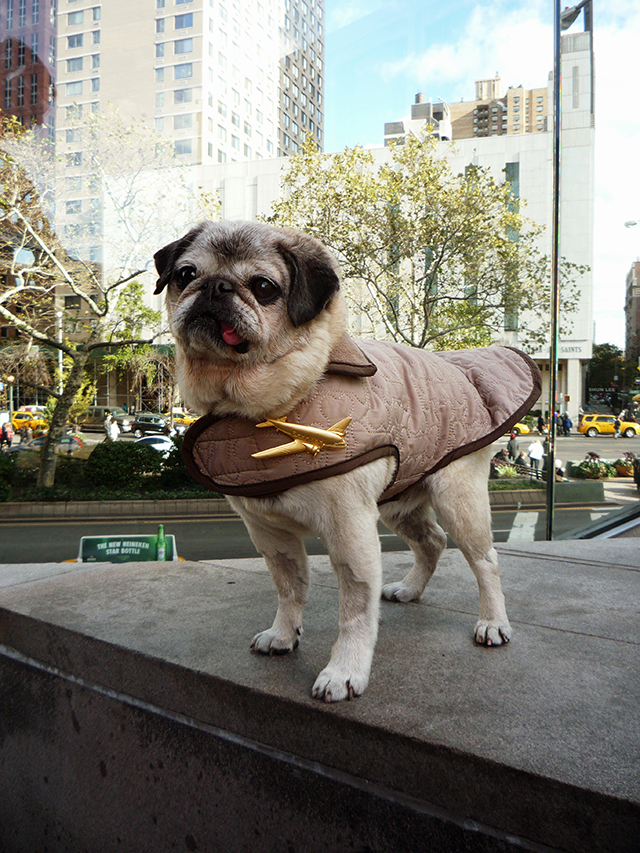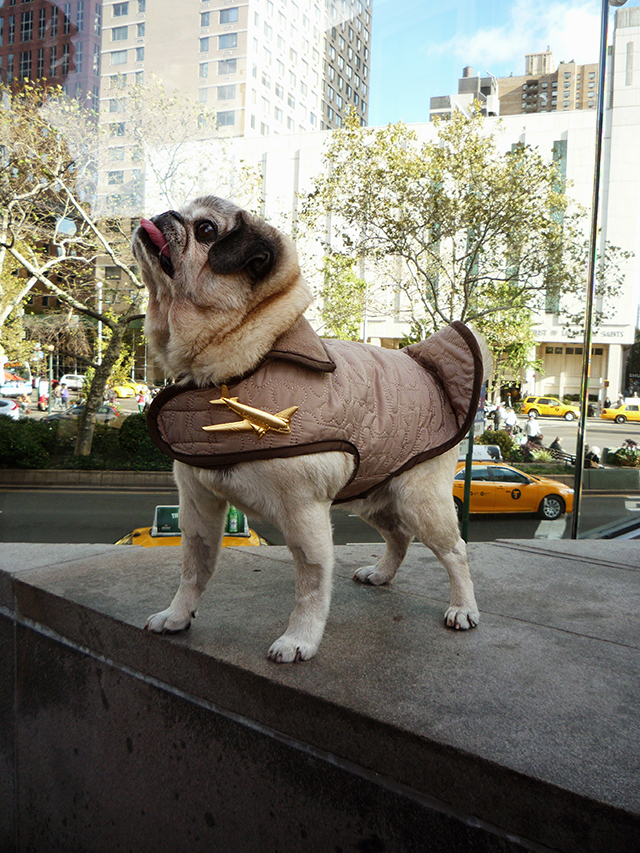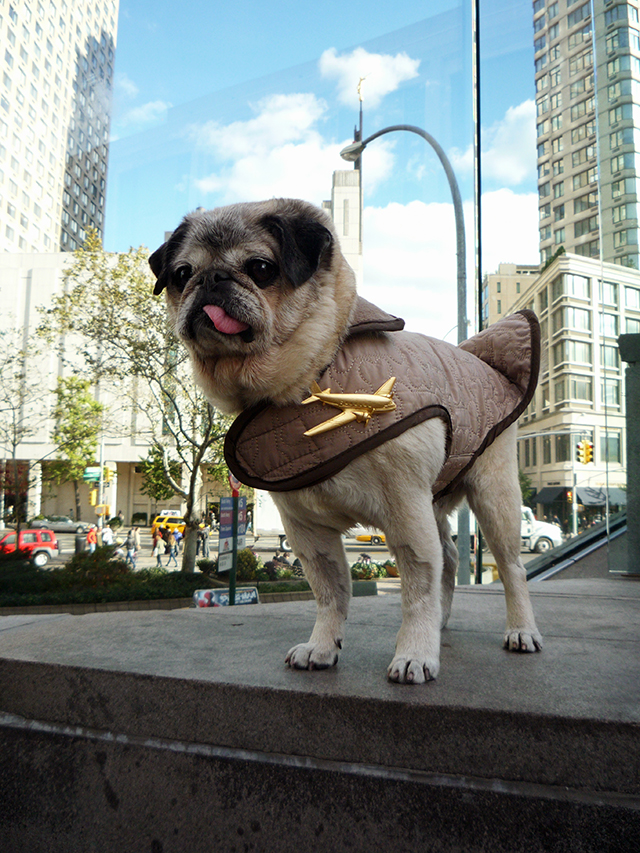 Oh, and in case you were wondering, our Biscuit Lady was giving her best Eddie Bower moment here with her casual yet chic tan, fleece-lined nylon jacket with stitched-on pattern of doggy bones! Of course we paired the look with a vintage gold metal brooch of an airplane! Yes, even after a hurricane, our Bitch can still put herself together!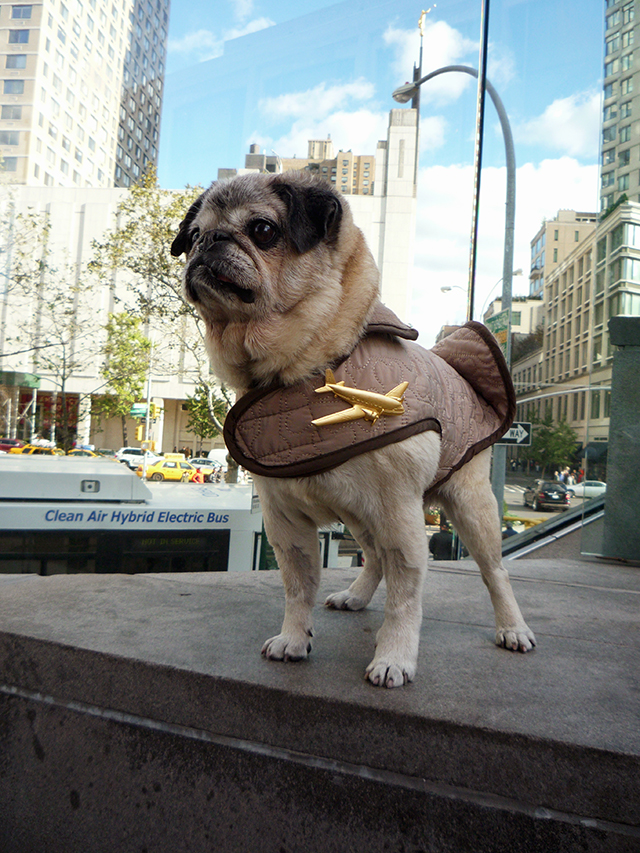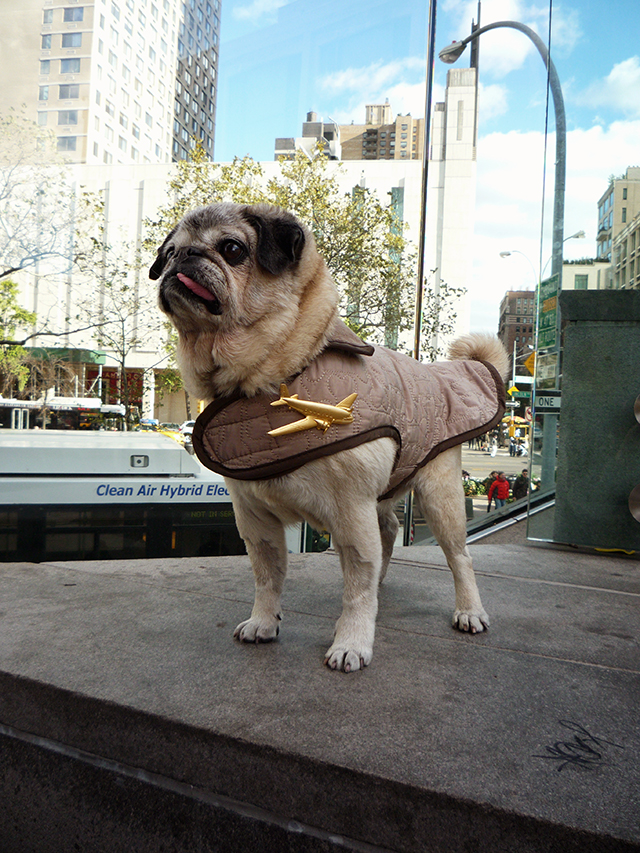 I think everyone needs a healthy dose of Mamma Biscuit after enduring Hurricane Sandy! My entire home could have been taken out to see, the only things that matter to me in my household are Tommy and Mamma Biscuit and events like this that help me keep that perspective!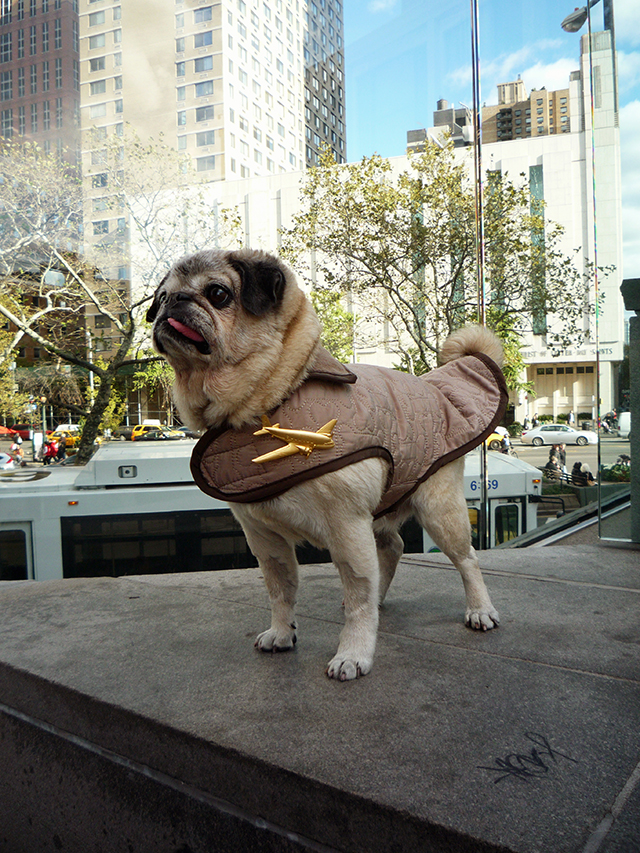 Our thoughts and well wishes go out to all of the victims of Hurricane Sandy and to all those who need to rebuild and recover!
Enjoy