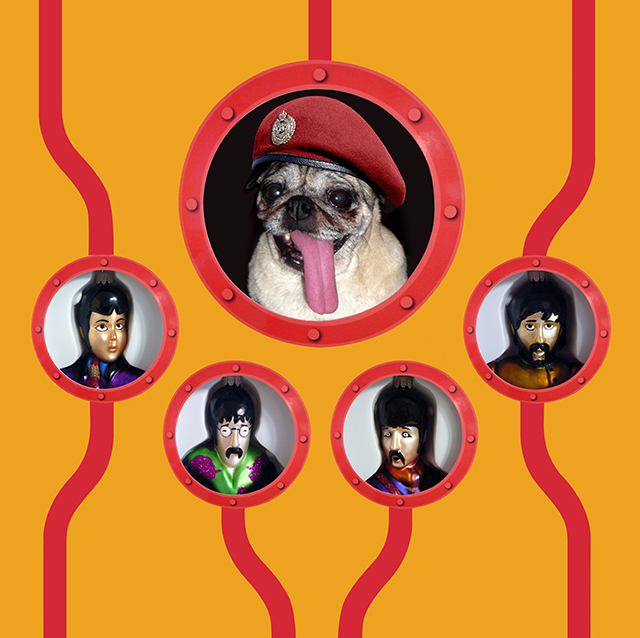 In the town where I was born
Lived a man who sailed to sea
And he told us of his life
In the land of submarines
So we sailed on to the sun
Till we found a sea of green
And we lived beneath the waves
In our yellow submarine
We all live in a yellow submarine
Yellow submarine, yellow submarine
We all live in a yellow submarine
Yellow submarine, yellow submarine
Exhilarated is exactly how I felt the moment I saw this amazing Kurt Adler set of ornaments depicting the four members of The Beatles from the Yellow Submarine movie! I practically morphed into Lucy in the Sky with Diamonds with my giant kaleidoscope eyes as they focused on this box sitting on the shelf just waiting for me! WOW, what a find! As you all know by now, we Biscuits mean business when it comes to Christmas and we have picked up plenty of Kurt Adler ornaments throughout the years but this set is a rare treasure that we simply stumbled upon in early October while visiting Chicago! Equiniox was the name of the store in East Lakeview, Chicago (I know, whenever I hear the word Equinox, I think of the gym) and the two gay men running the show in this place were both in the process of putting out their entire stock of sparkly Christmas wares—obviously because we were in town! Actually, this store was a delightful surprise amongst the depressing, and might I add, disappointing Boystown in Chicago—but I won't bore you all with those details!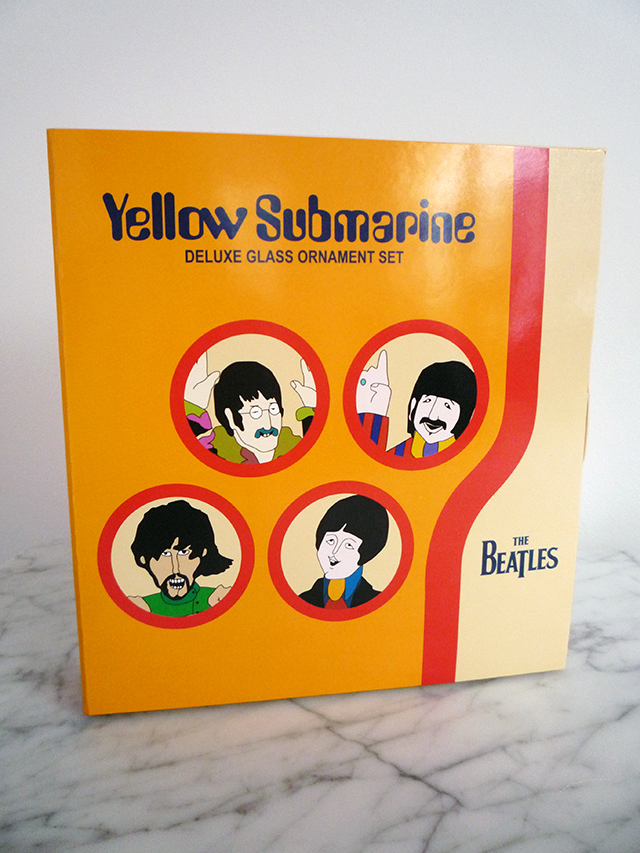 Now I have to admit, I have never seen the movie, Yellow Submarine nor do we have the accompanying album entitled Yellow Submarine (their tenth studio album) but we do have All You Need is Love and Lucy in the Sky with Diamonds on a greatest hits album. In contrast to how the film was received, the Yellow Submarine album is considered to be The Beatles' weakest release but despite that, both Tommy and I are huge fans in general of The Beatles and we could not imagine leaving the shop without this ornament collection to add to our Christmas archives!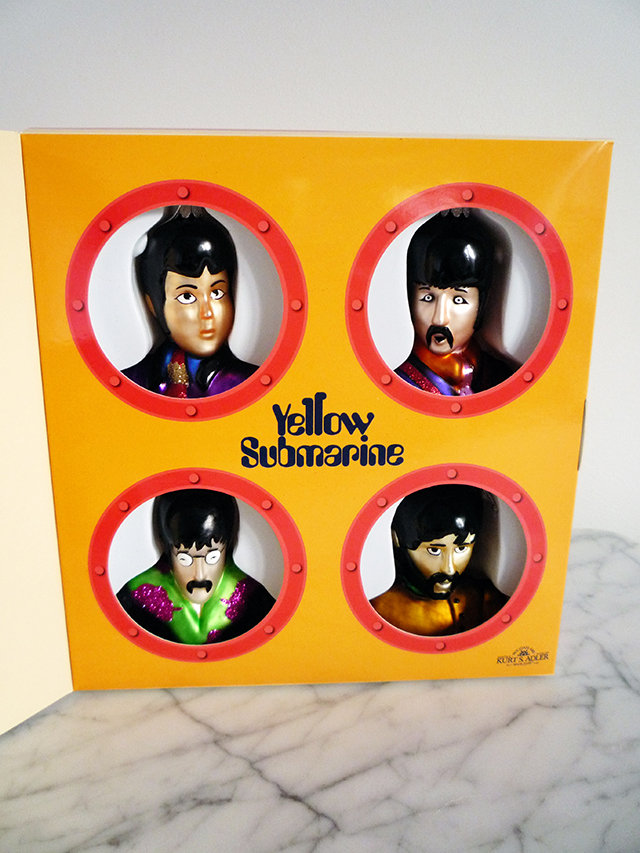 The detailing on these ornaments are extraordinary and the packaging is just so perfect! Just looking at the open box makes me want to drop some acid, dress Mamma Biscuit up in some tie-die and trim a lava lamp! All kidding aside though check out the detailed rendering of Paul McCartney, John Lennon, George Harrisson and Ringo Star!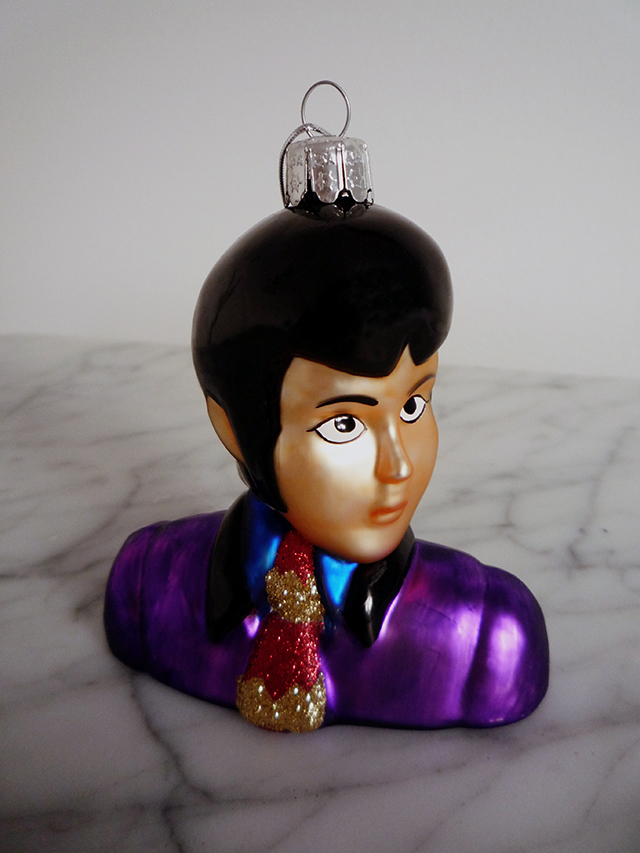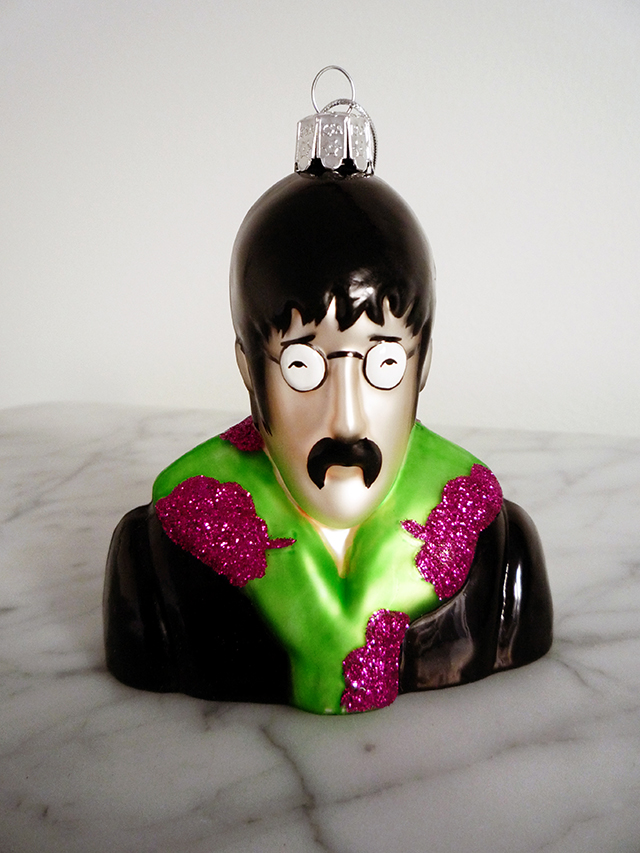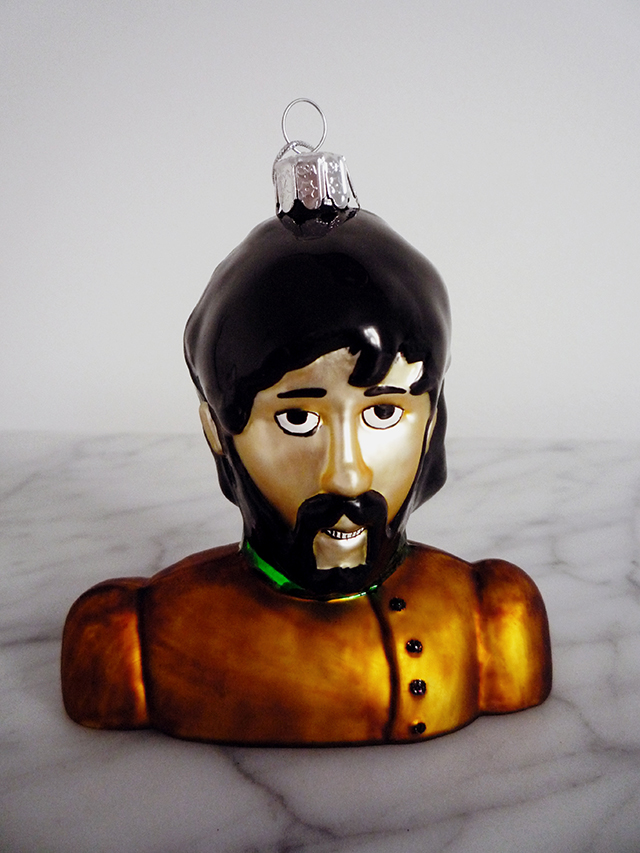 Makes me yearn for an entire series of contemporary pop artists fashioned into Christmas ornaments just like this. A collection of Madonna's entire career in the form of Christmas ornaments immediately comes to mind—and that would just be the end-all for me quite frankly! Hey, maybe I should go into production with that idea, I can't be the only one who would buy that product!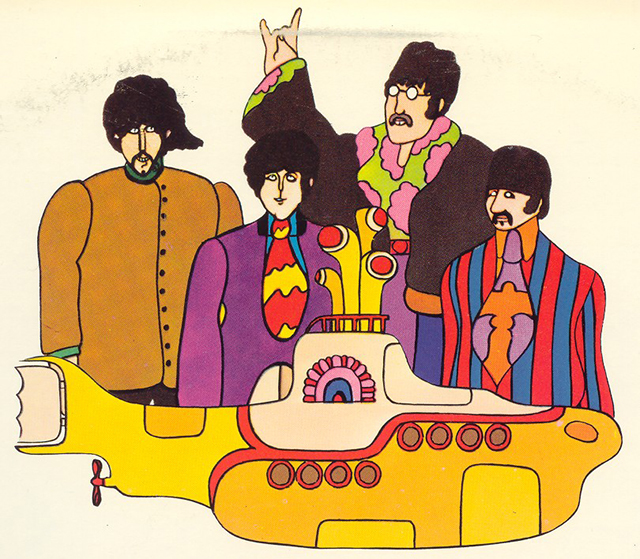 I have no idea where we are going to display these beauties—real estate on our Christmas tree is slim but just photographing them for this post got me in such a mood for Christmas! The Christmas decorating extravaganza starts in two weeks here at the Pug Palace and Mamma Biscuit has a giant wonderland to look forward to!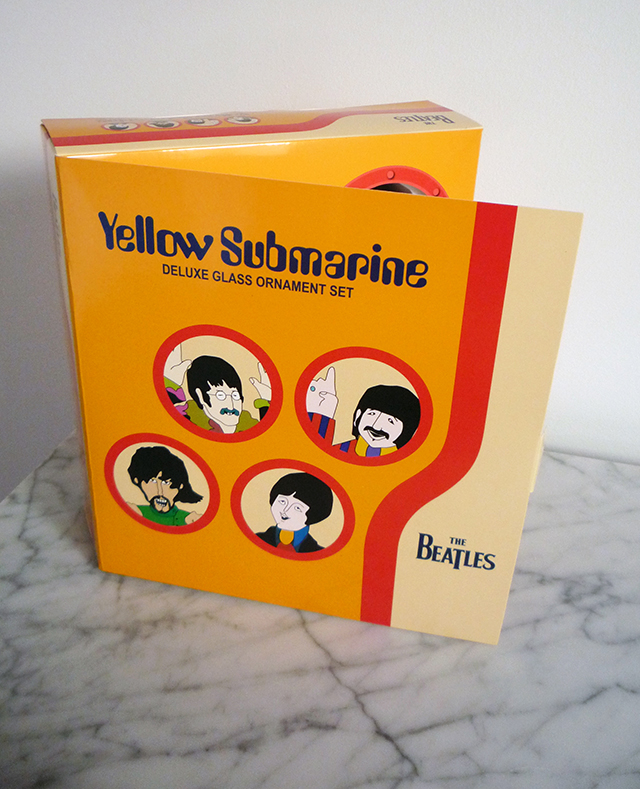 Enjoy