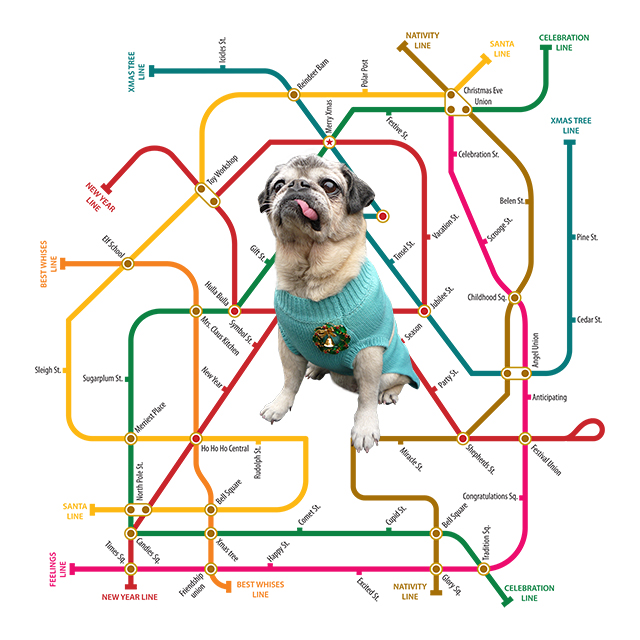 You've all been waiting patiently for this moment all year long. Dreaming of a white Christmas or planning to rock around your respective Christmas trees is not gonna make this season bright for any of you. Santa may be coming to town but your not moving one damn inch to go home for Christmas! No, you all are waiting for Mamma Biscuit to unveil her famous Christmas Metropolis in order to ignite some sort of Christmas joy and spirit in your hearts—because, let's face it, the typical silver bells just aren't cutting it! What can I say, the Biscuit family has spoiled you all rotten! But who cares, you all have been naughty, not nice, and therefore deserve it! The moment has finally arrived people, so let the Pinterest games begin!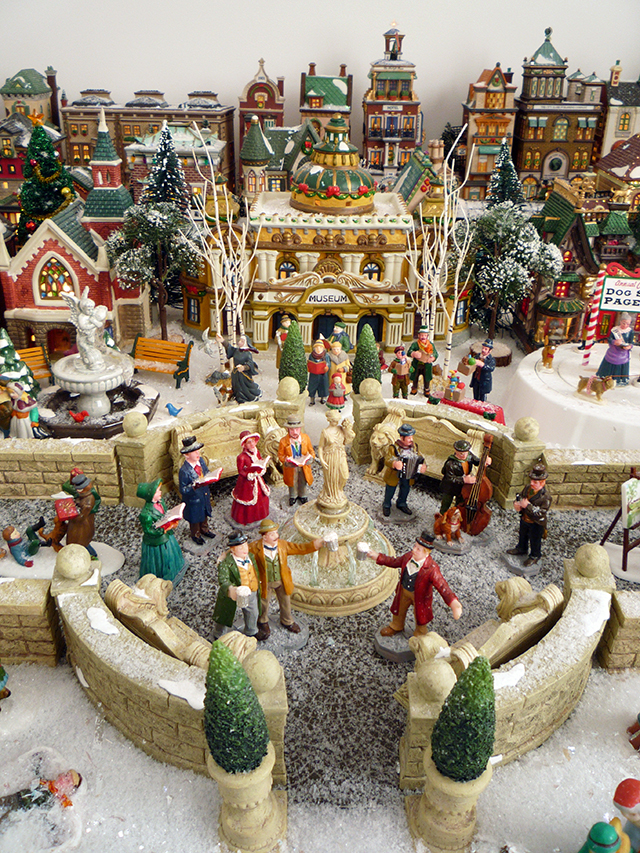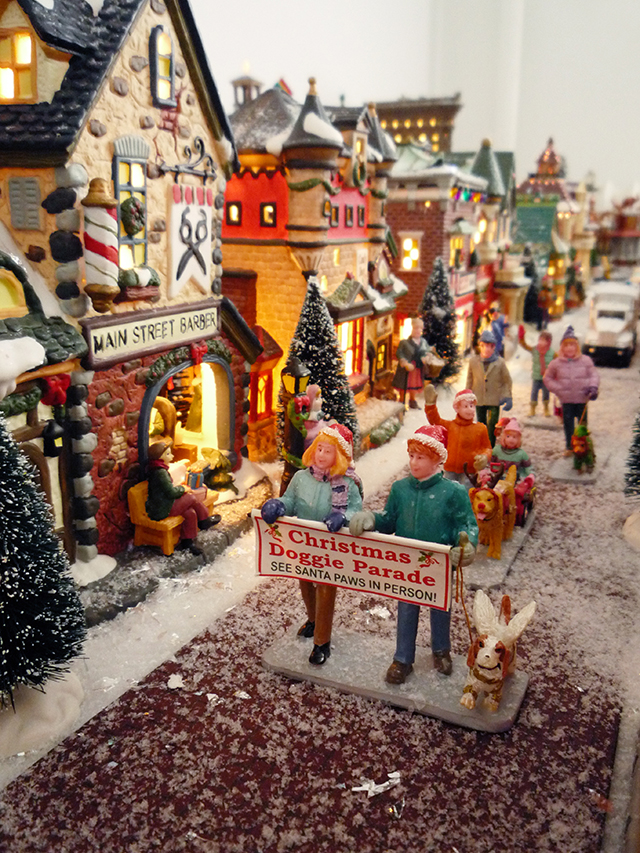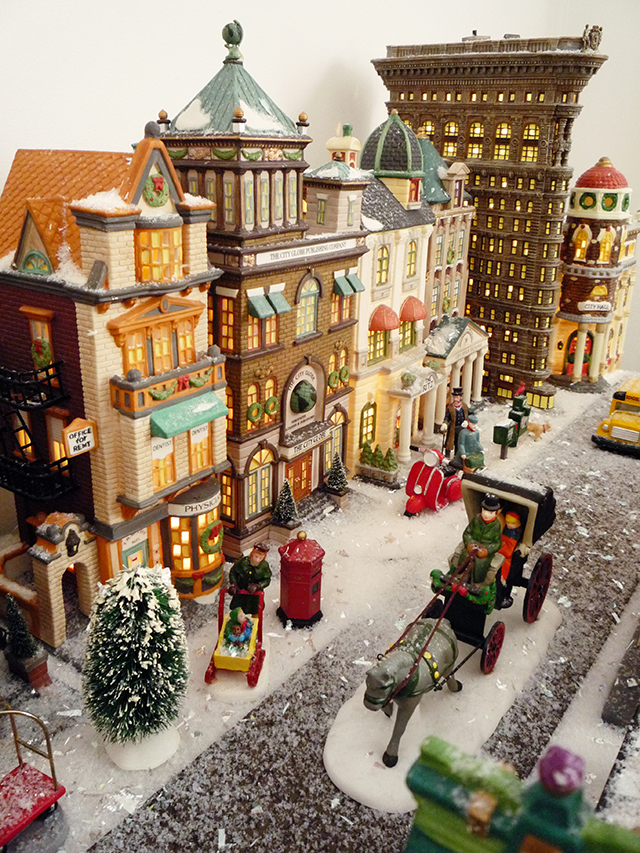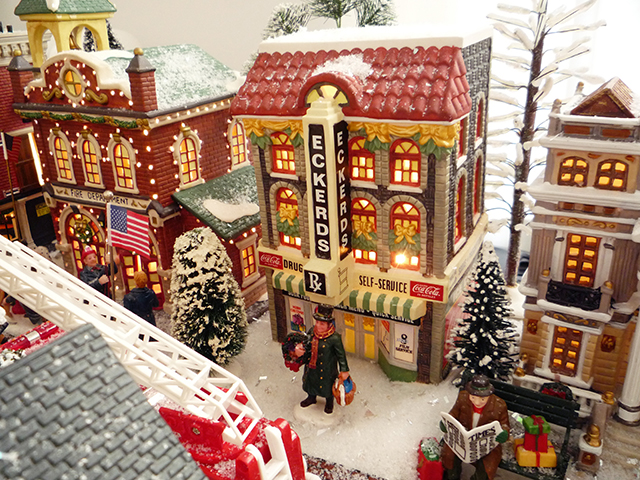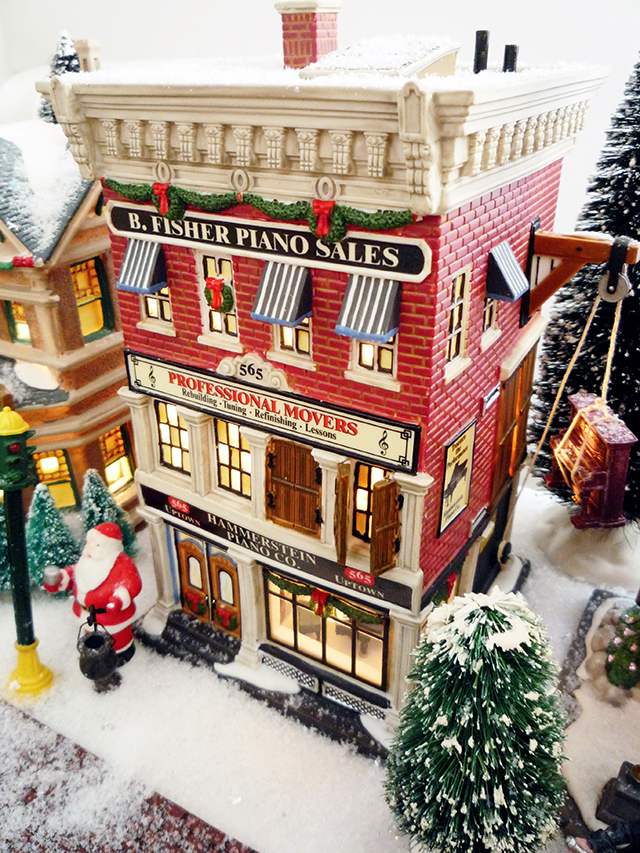 As you all know by now, this gigantic collection you see before you is 20 years in the making—and quite frankly, built into my Italian-American-love-for-Christmas DNA. While the average 15-year old was busy cultivating a budding social life and obsessively picking away at their acne-ridden face, I was busy obsessing over the Department 56 catalog with my parents—flushed with excitement as I agonized over which new building to add to what has now become this gigantic Holiday metropolis! Quite frankly, the fact that Mamma Biscuit is the heir to this Christmas extravaganza makes her the envy of all legitimate gold-digging wives worldwide! Since my teens, I have managed to collect more than 45 buildings and hundreds of accessories from both Department 56 and Lemax to create this wonderfully bustling Christmas-in-the-city extravaganza—and every year, it keeps growing! Now I know you all are wondering where in the hell do I store all of these goodies and well, I have the most amazing mother in the world who not only houses my houses off season but encourages the madness! My mother-in-law is also responsible for contributing to this mess throughout the years that Tommy and I have been together so she's just as much to blame for this insanity as anyone else.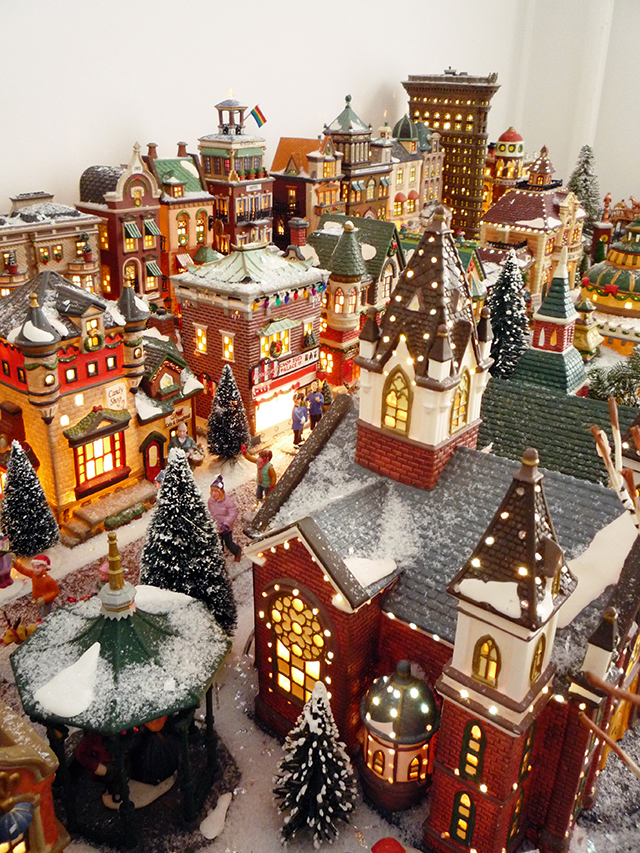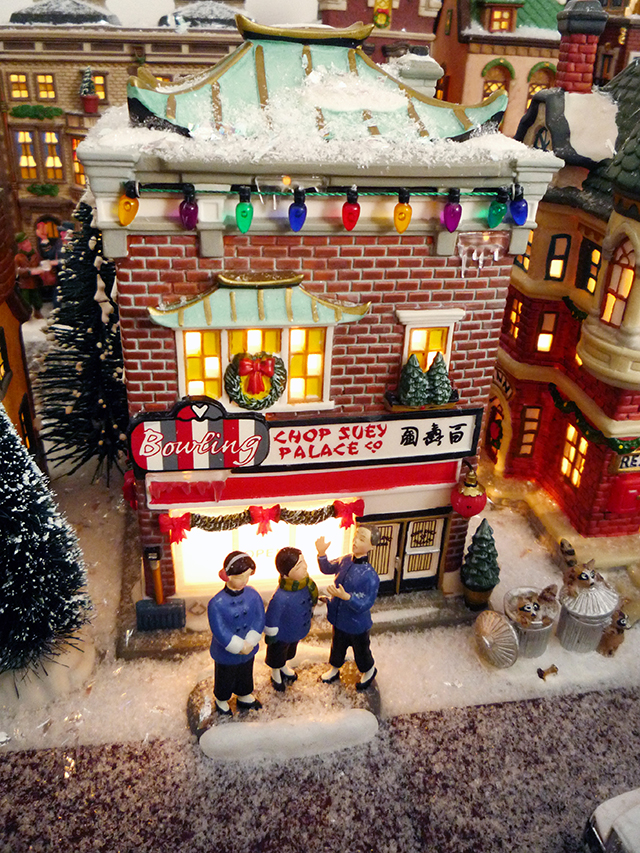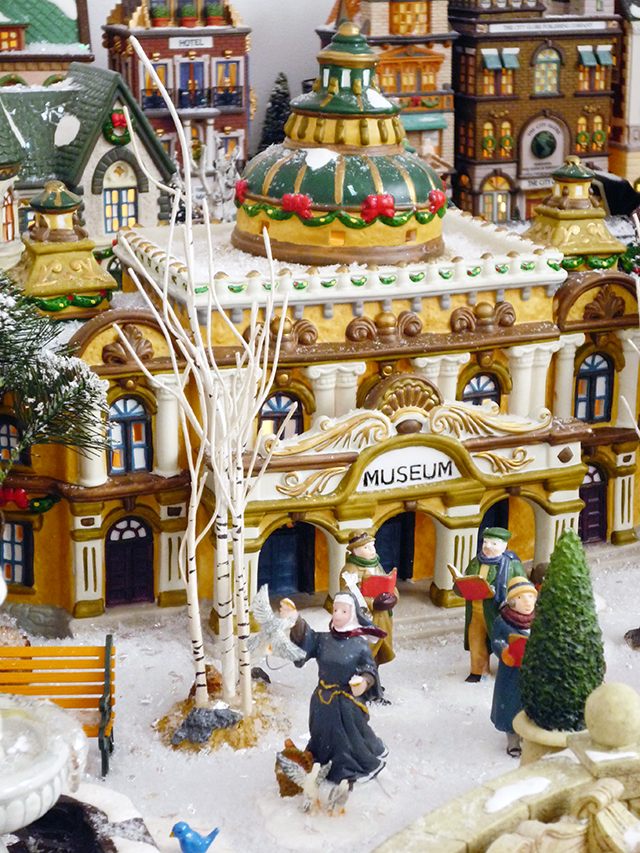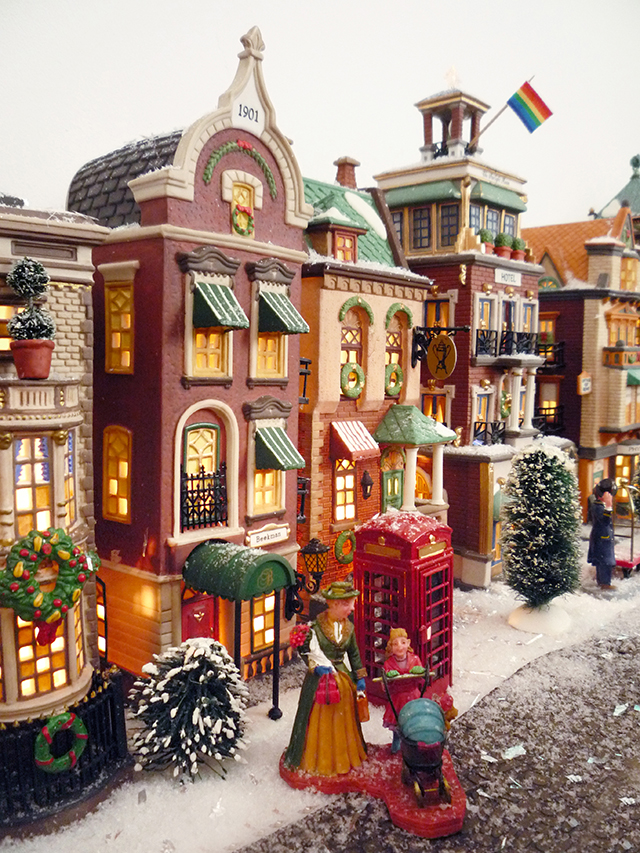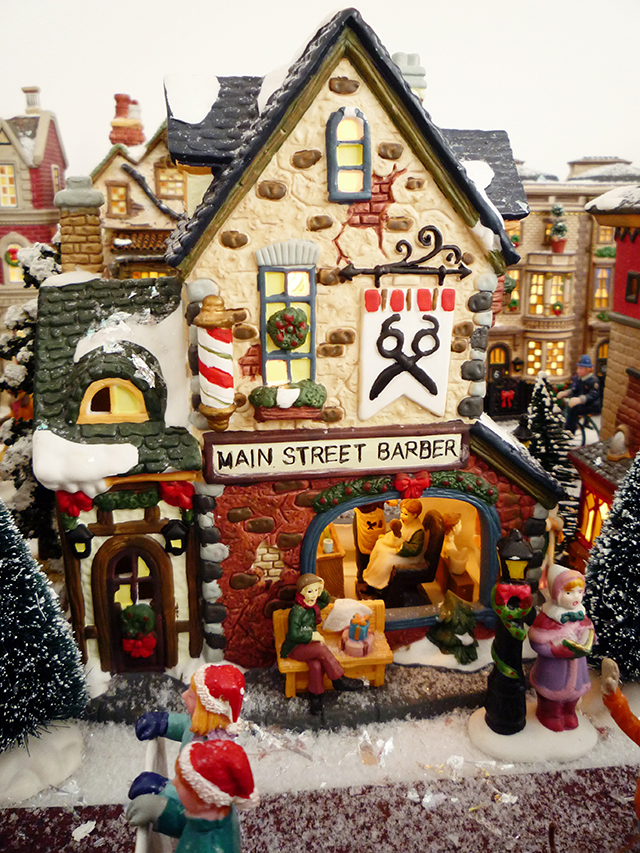 So let's take a stroll, shall we? Our 5th Avenue is the road furthest to the back where almost all of the Department 56 buildings are positioned. Mamma Biscuit lives, works, shops and plays on this very road! Corporate Business may be what prevails during the day on this strip where the Flat Iron Building proudly stands but at night, The Starlight Room at The Paramount Hotel is the place to be! This premier gay nightclub (marked by the rainbow flag conveniently made with a toothpick and some rainbow ribbon) is bustling with the hottest gay boys and the most chic and fashionable crowd in town. Of course Mamma Biscuit works the velvet rope at the front door at this establishment and let's just say that she makes Steven Rubel from Studio 54 look like a ticket collector at a County Fair in comparison-so we're warning you right now, you better put an effort into your look or your not getting in!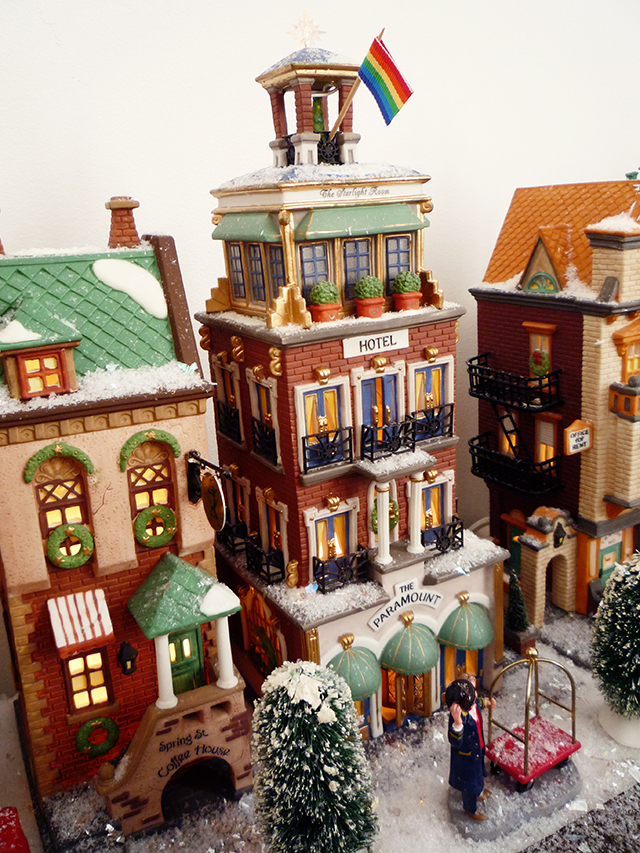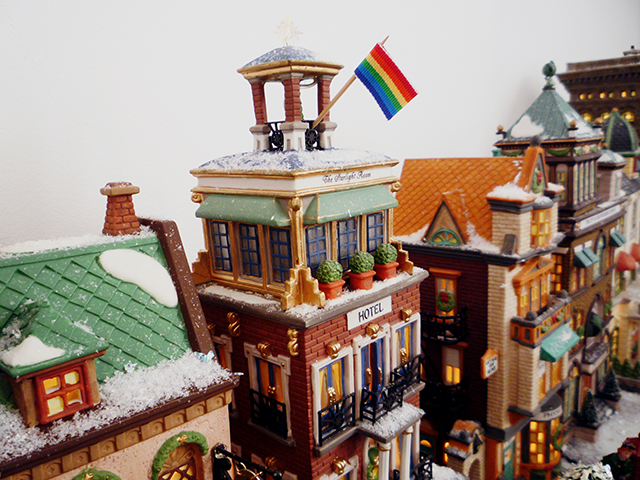 If your anxious about planning a great date with that sexy so-and-so you've been chatting with online for a while now then make a reservation for two at the Little Italy Ristorante at the beginning of the road—Mamma Biscuit highly recommends them. They make a great vegan eggplant parmesan, and as you can see, the head chef gets his fruits and veggies freshly delivered.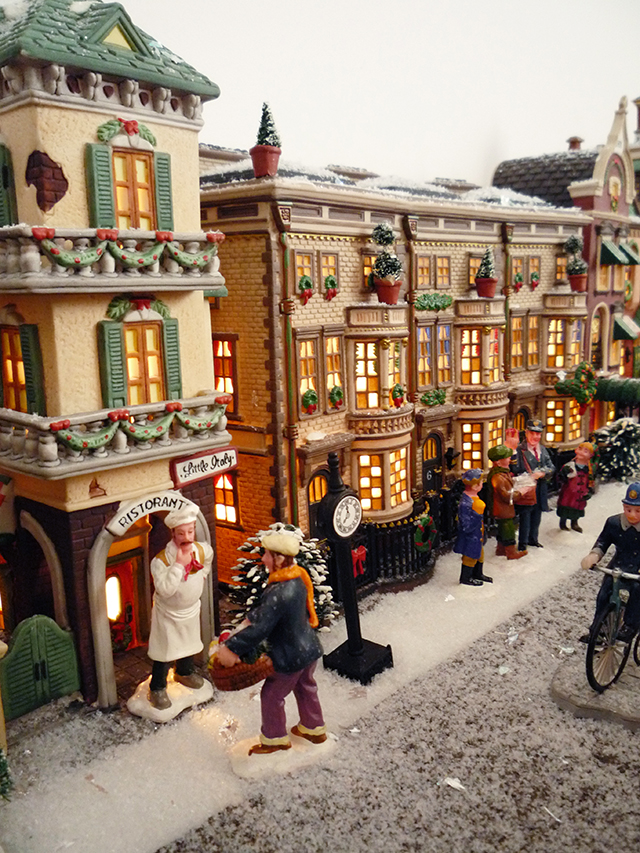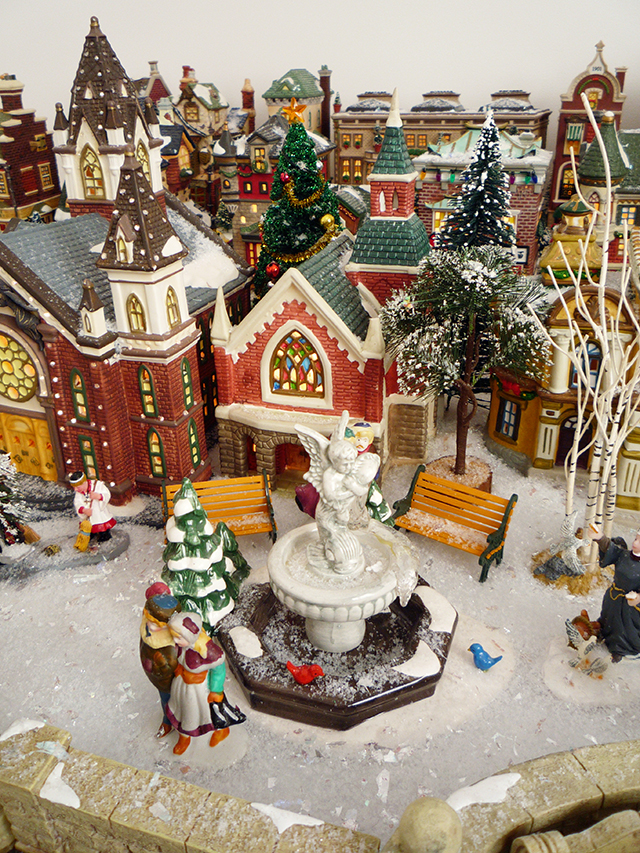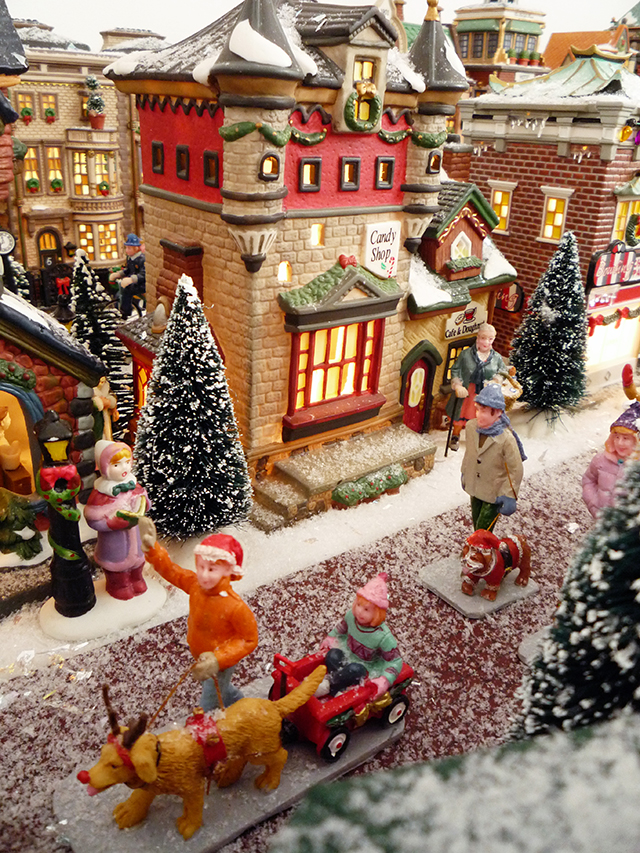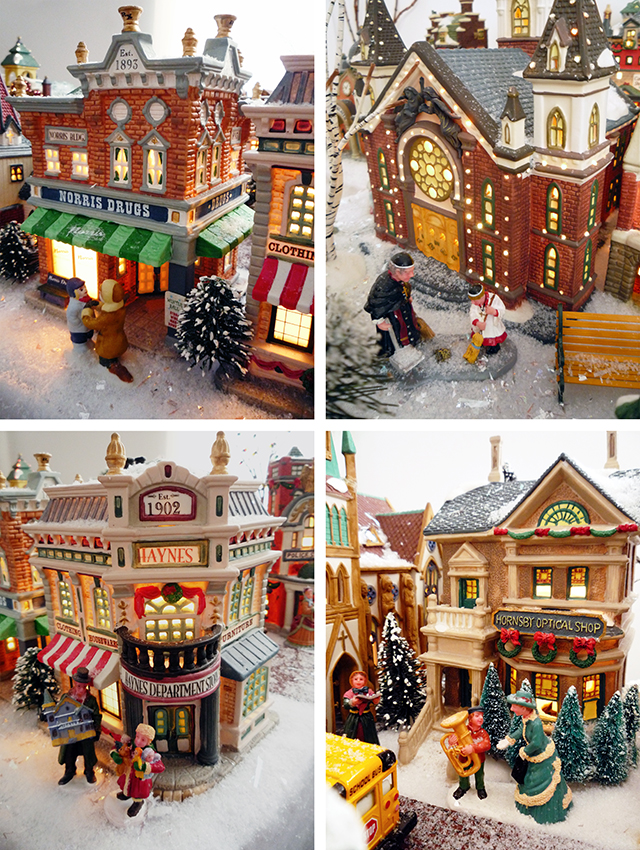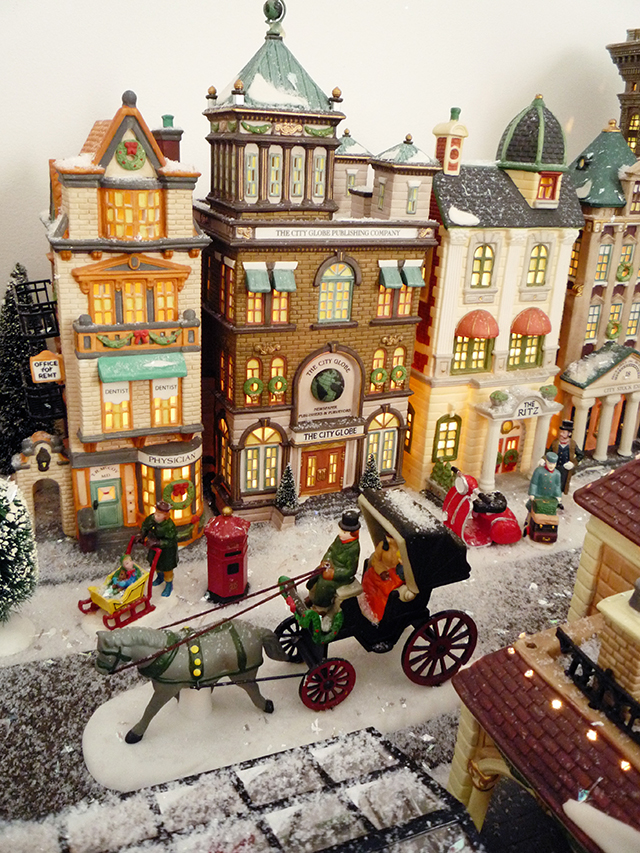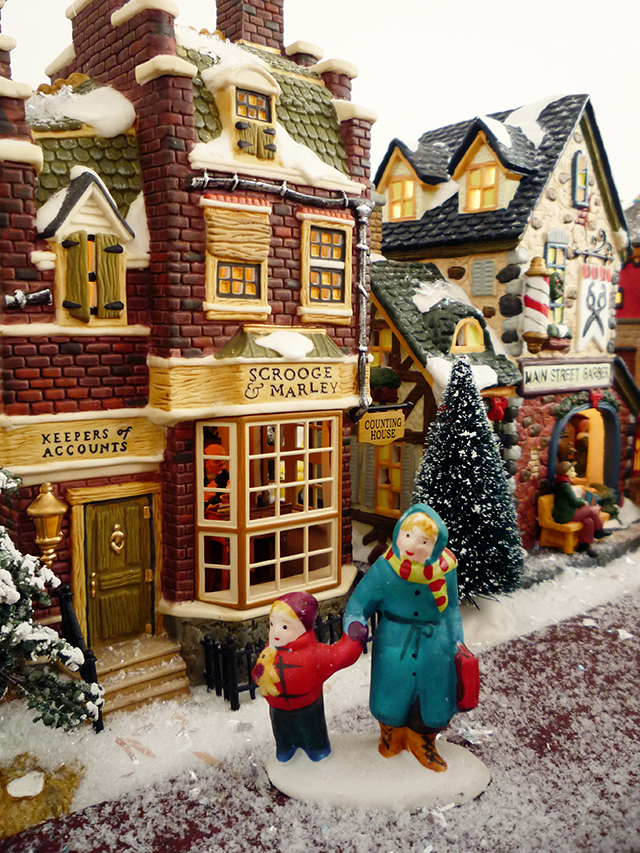 If heavy Italian food or judgemental nightlife isn't your speed, then come along and take a walk with Mamma Biscuit through Central Park. There's great live music and the park rules are so loose, you'll be able to drink Bavarian-size steins out in the open without the threat of getting a ticket! Hustlers and Hookers are totes welcome to set up shop too! Don't worry though, that nun feeding the bird off to the side near the museum entrance has seen priests in her parish engage in far worse activity and won't care if she overhears your desperate attempts at bargaining for a quickie in some back alley with a tranny lookin' to make rent!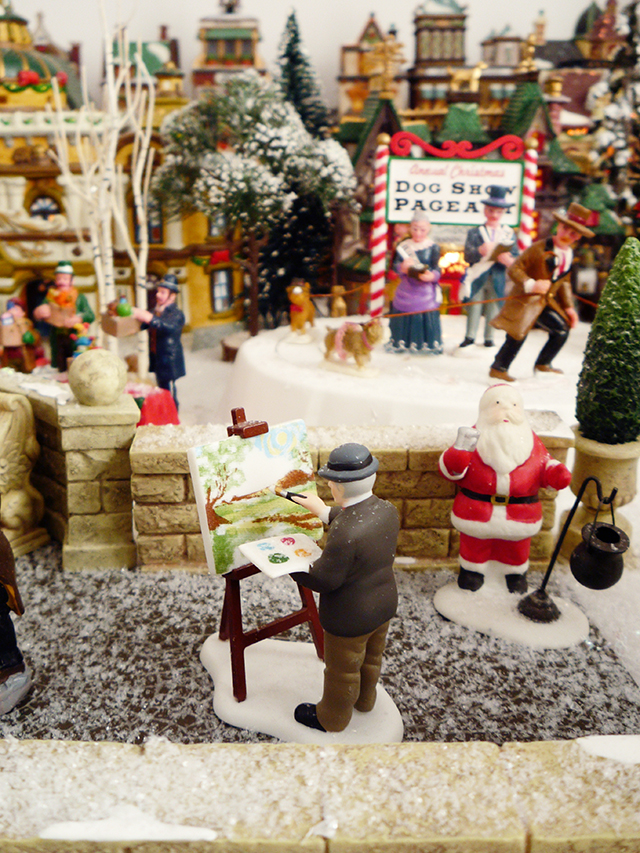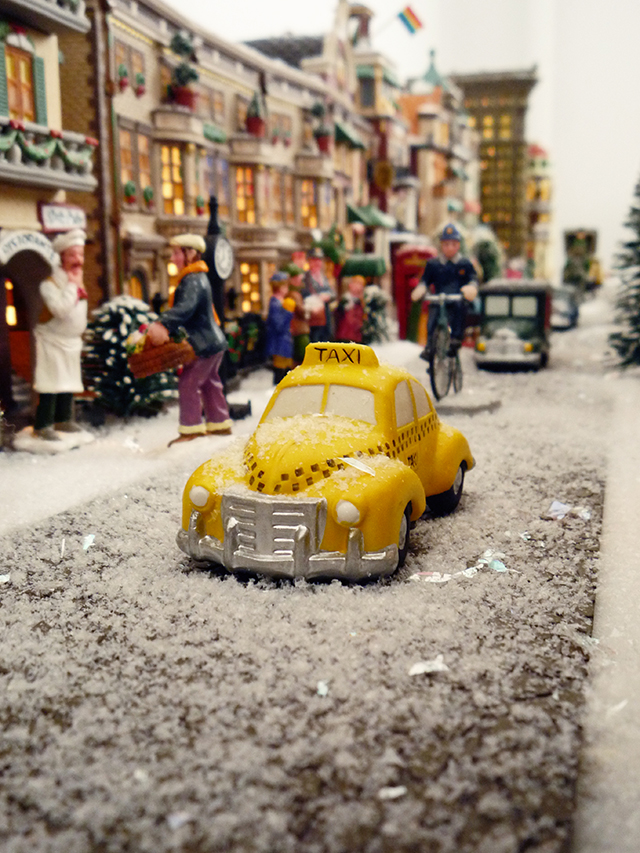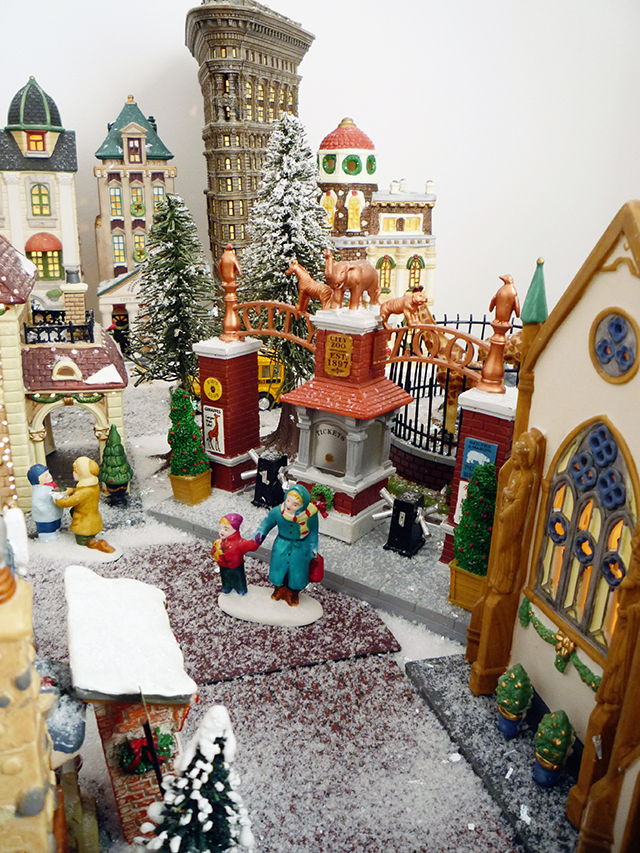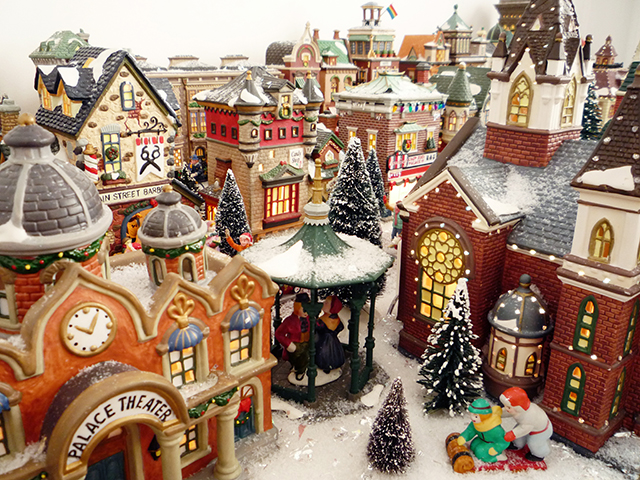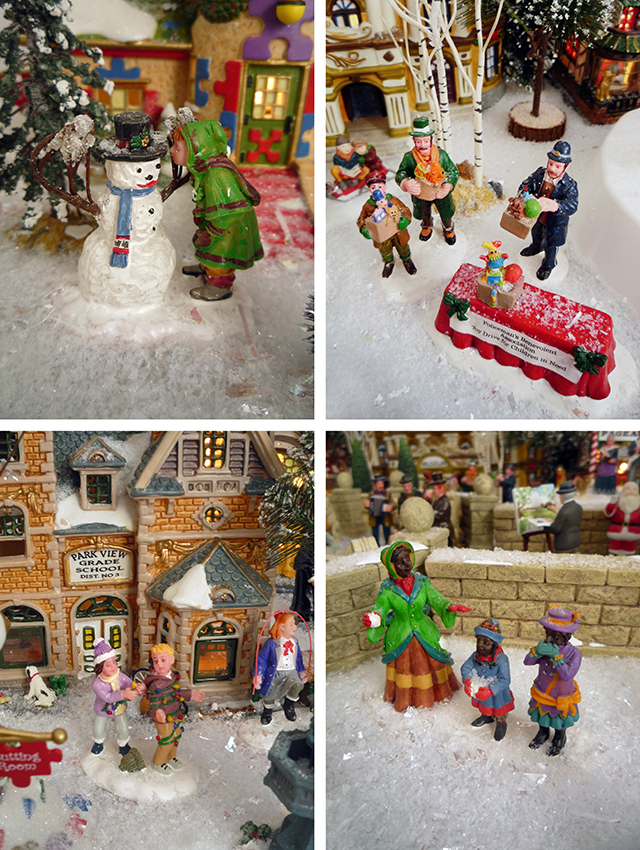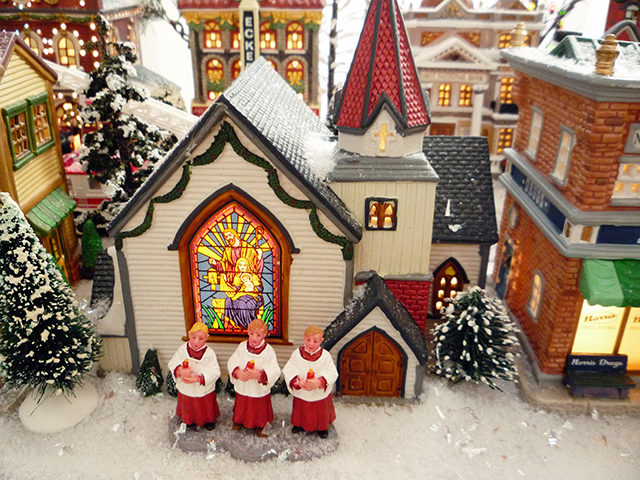 Check out the many nearby outdoor activities such as ice skating on the glass pond and the Annual Christmas Dog Show Pageant—in Mamma's city, that pageant highlights rescue dogs only! If you're looking for bright lights alla Times Square then go stand in front of the train station with the homeless, the Central Church with the god-fearing folk or the firehouse with those calendar-worthy muscle studs—these buildings are fiber-optic and give off the illusion of digital screens!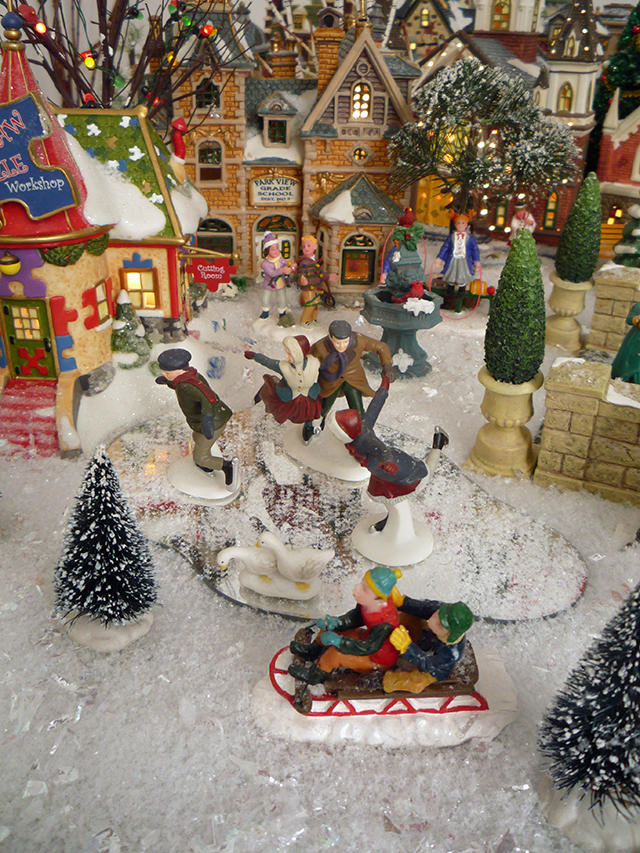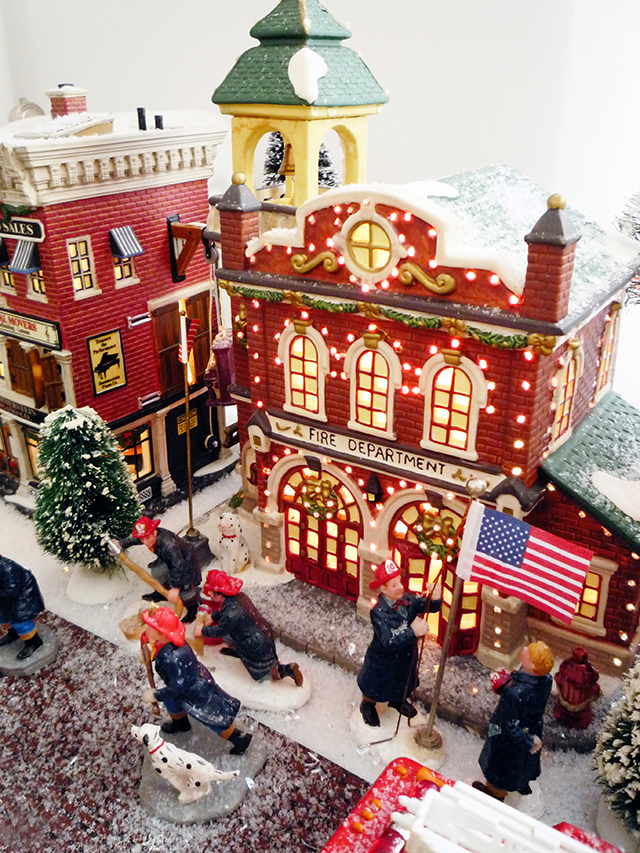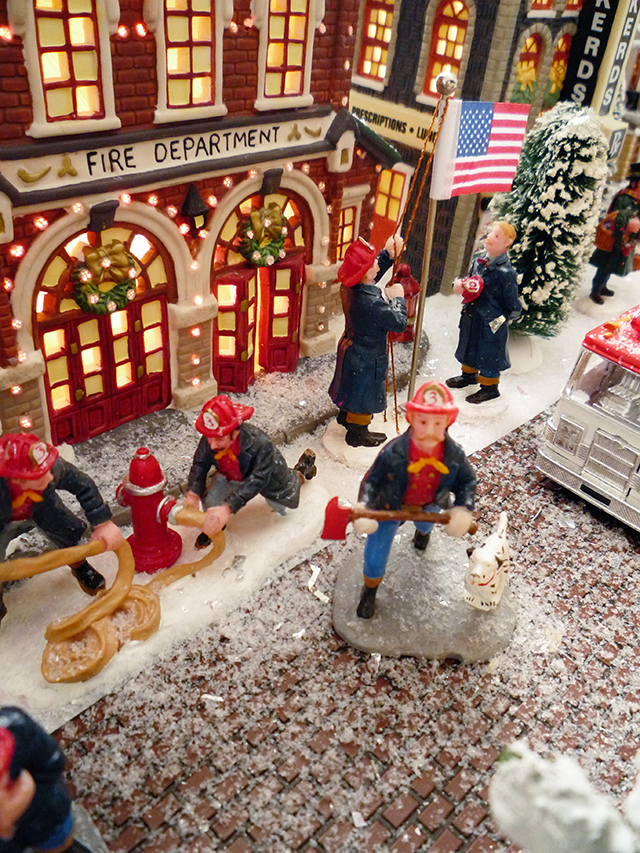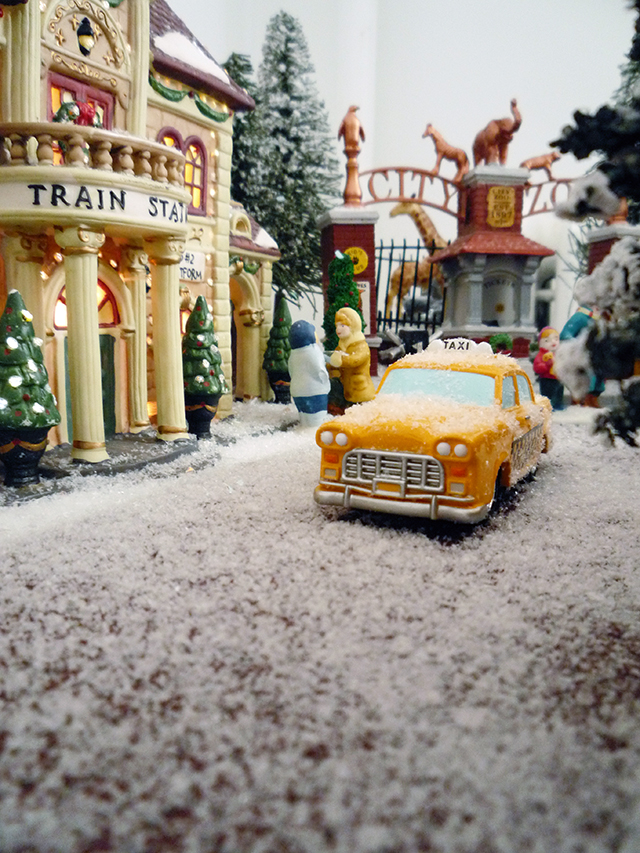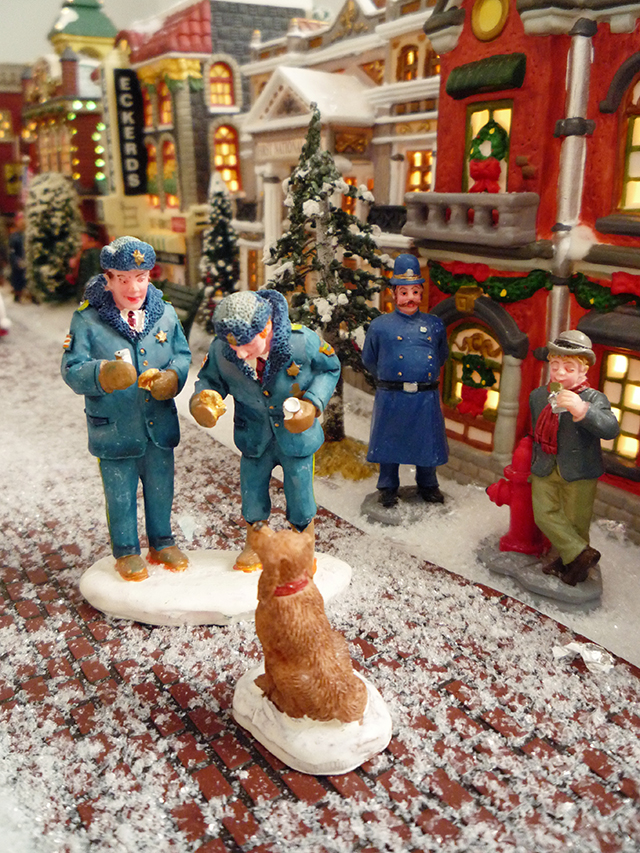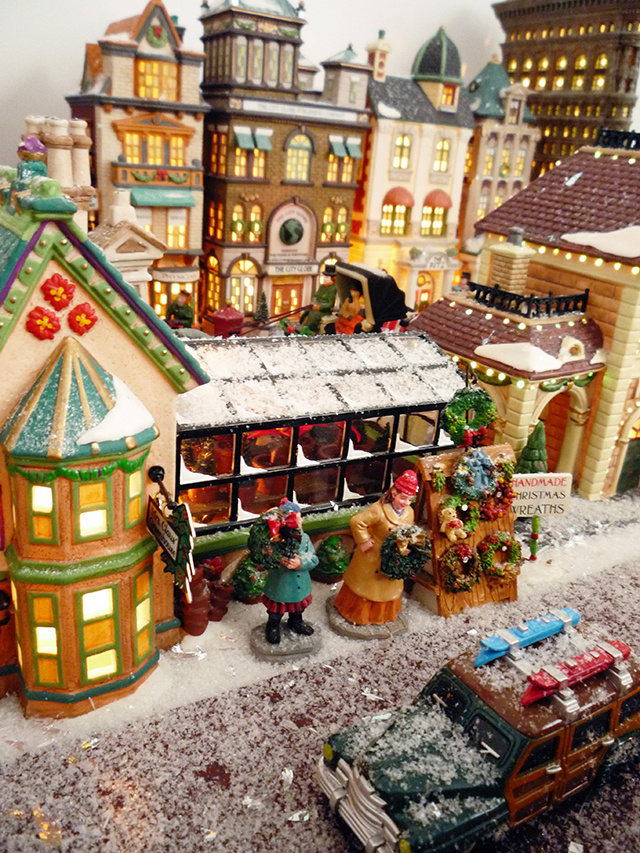 If you've got one hell of a sweet tooth, then Mamma's Metropolis is the city to be in! Diana's Bakery is a must for anyone looking for the best baked goods in this town! Diana herself is a huge fan of Sweet Semosh vegan cookies and cupcakes and she just recently added some of Tommy's best baked goods to her menu. If Chocolate is your thing, you're in luck too. There is a high-end chocolatier two store fronts down and their chocolates rival that of La Maison Du Chocolat. And for all you kids out there who are obsessed with candy, head on over to Peppermint Pete's Candy Factory (a new addition from Department 56) and get your hard-candy-Christmas fix.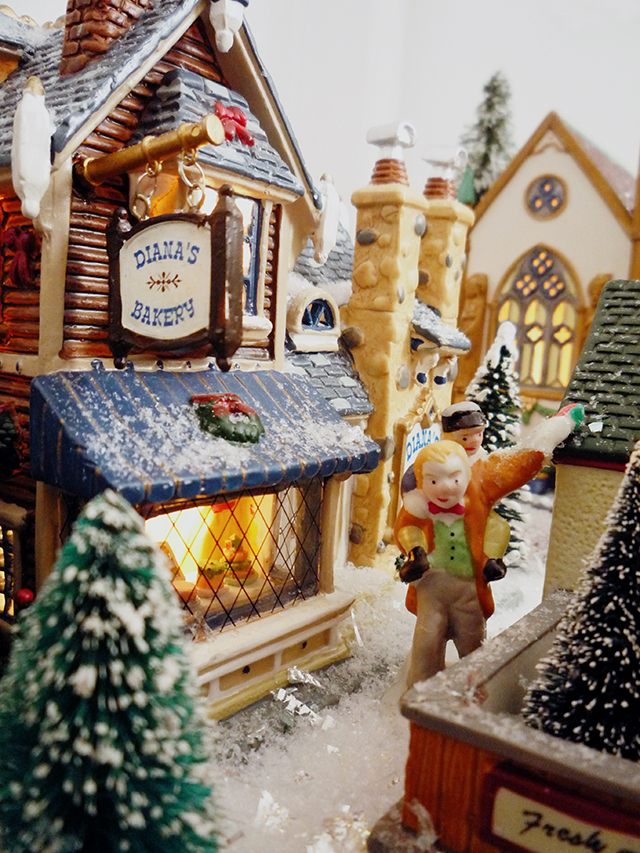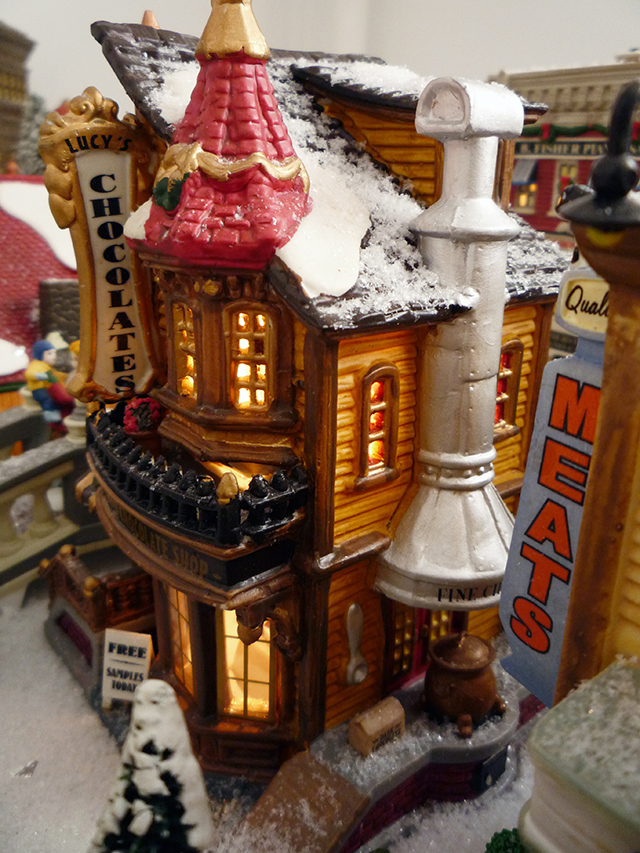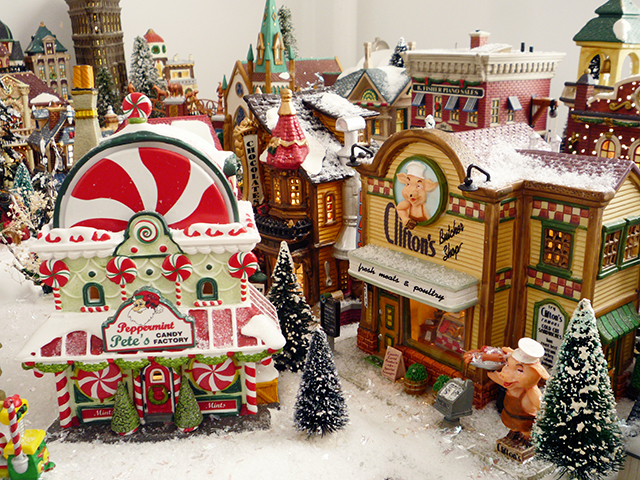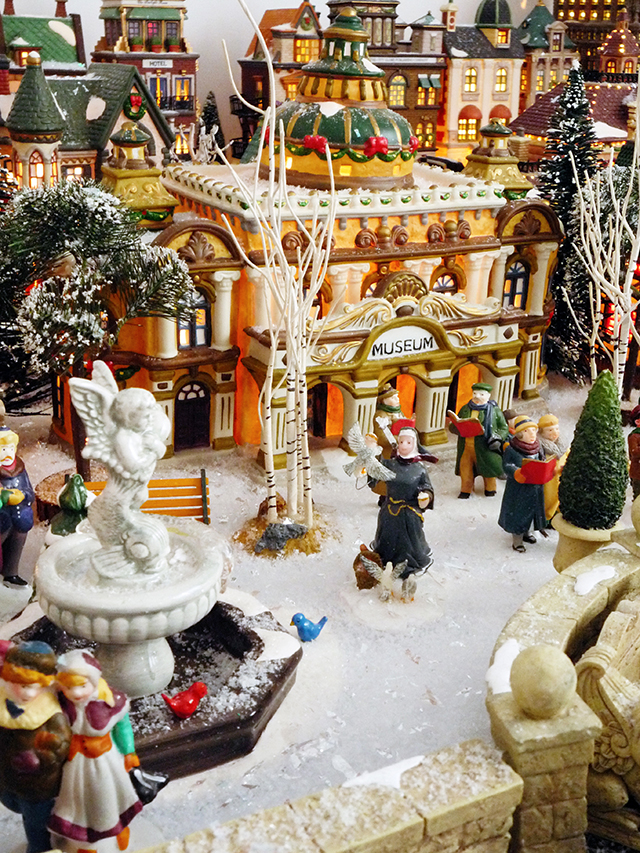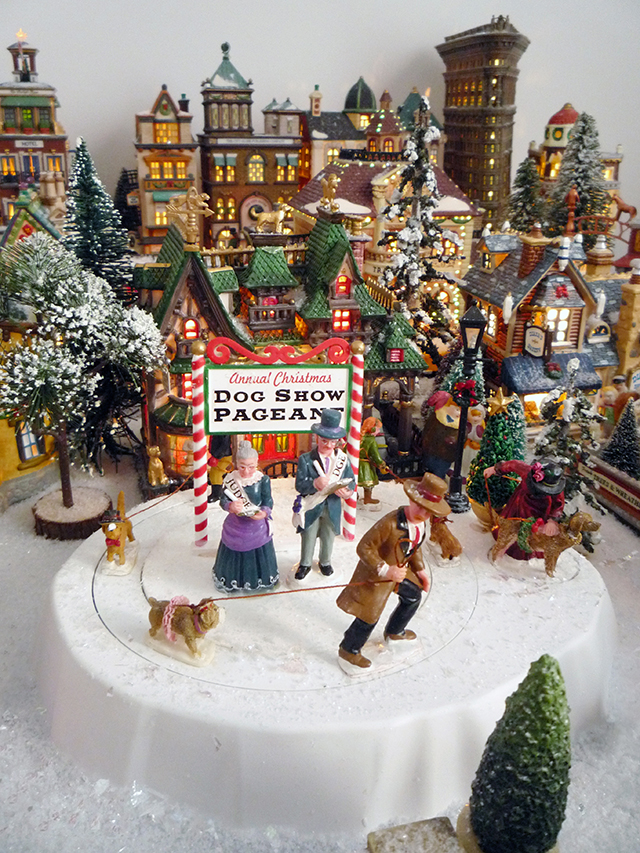 Whatever your pleasure is, Mamma Biscuit is positive you can find it here in her Holiday Metropolis. Bustling and bursting at the seams with Holiday excitement, this urban Christmas display up in Mamma's Pug Palace is just another reason why Christmas in New York City is a unique and wonderful experience!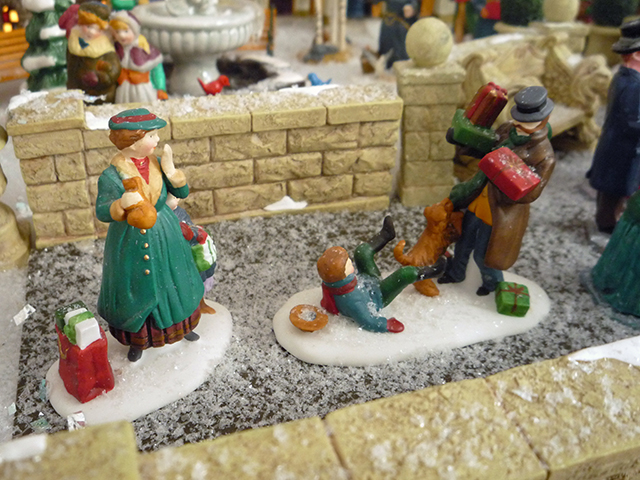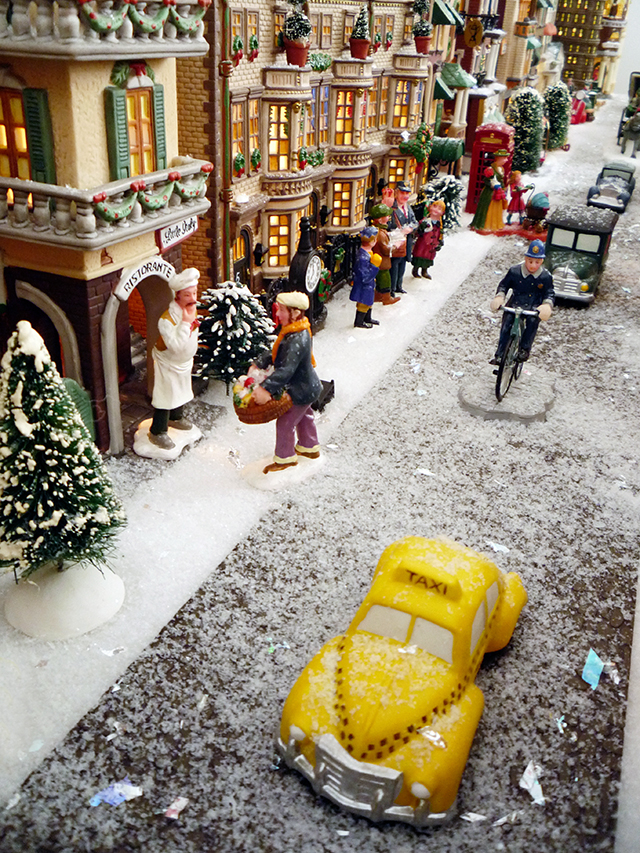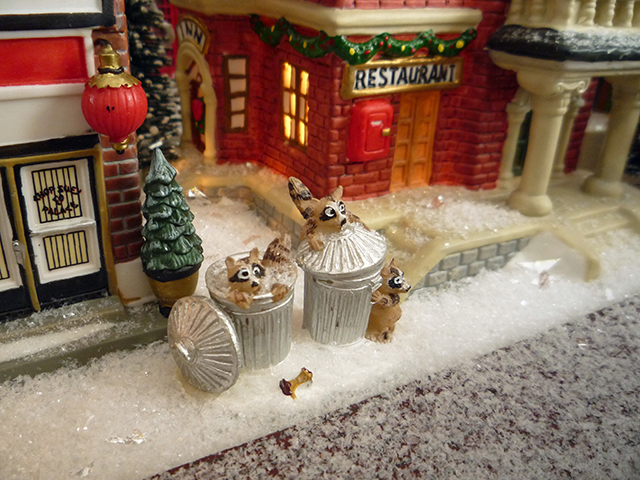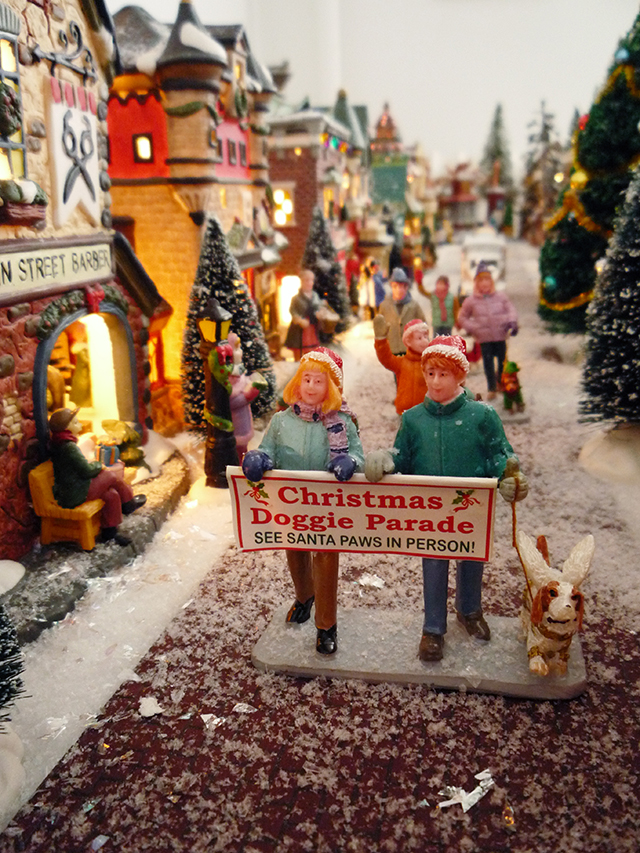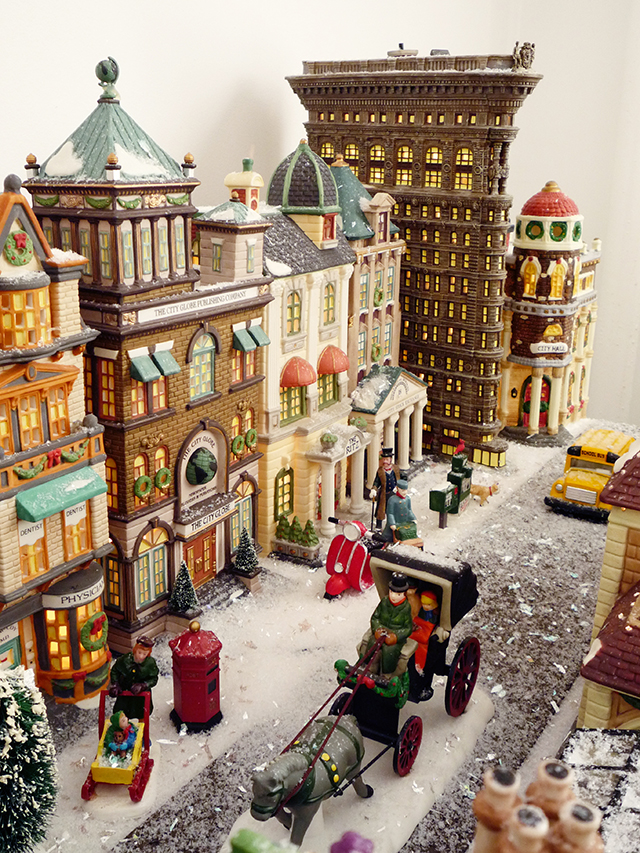 Enjoy