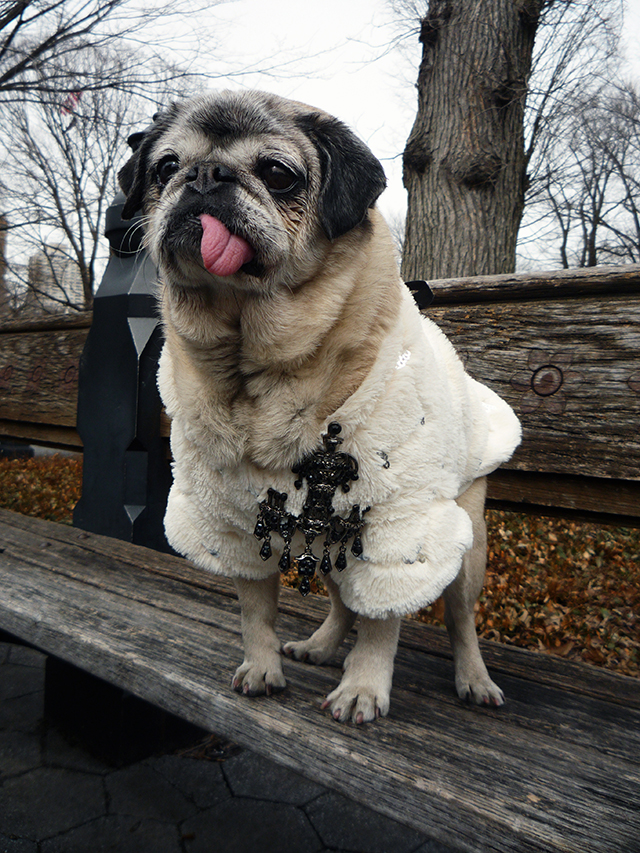 Ahhh, Bethesda Terrace, what a beautifully iconic spot in Central Park overlooking the lake here in NYC! The two grand staircases and a lesser one that passes under Terrace Drive along with the Bethesda Fountain seemed like the perfect location for Mamma Biscuit to hash out one last Winter photoshoot before the warmer weather arrives! Oh who am I kidding? It was freaking cold out there this past Sunday and there are no signs of warmer weather on the horizon—even though the halls at the Pug Palace have been decked out with Easter decorations for weeks now! If we get anymore snow in New York City I think I'm gonna scream! I'm so over having to practically give Mamma Biscuit a bath after returning back inside from a simple walk! Now despite the frigid wind chills, many people still ventured out to Central Park looking to take long, aimless walks to whittle away their Sunday afternoon—Mamma Biscuit included! Actually, earlier in the morning, we got a phone call from the one and only Joan Rivers who just had to speak with the Lady of our home! Now I know what your thinking and quite honestly, we're used to it—OUR GIRL IS A STAR so it's not unusual to have some of Hollywood's elite calling to speak with our pug! I must admit though, ever since Mamma Biscuit was featured on BuzzFeed as The Most Stylish Pug in America along with Company Magazine over in the UK asking the rhetorical question, Is This the Most Stylish Pug on Earth?, our phone has been ringing more than usual! It turns out that potty mouth Joan Rivers is looking for another bitch to add to the panel of bitches on her popular show, Fashion Police on E!—and she's got Mamma on her radar! Why wouldn't she? Our little gremlin has a closet full of canine couture that could give Rachel Zoe a run for her money and a brooch collection that would make even the late Nan Kempner
green with envy!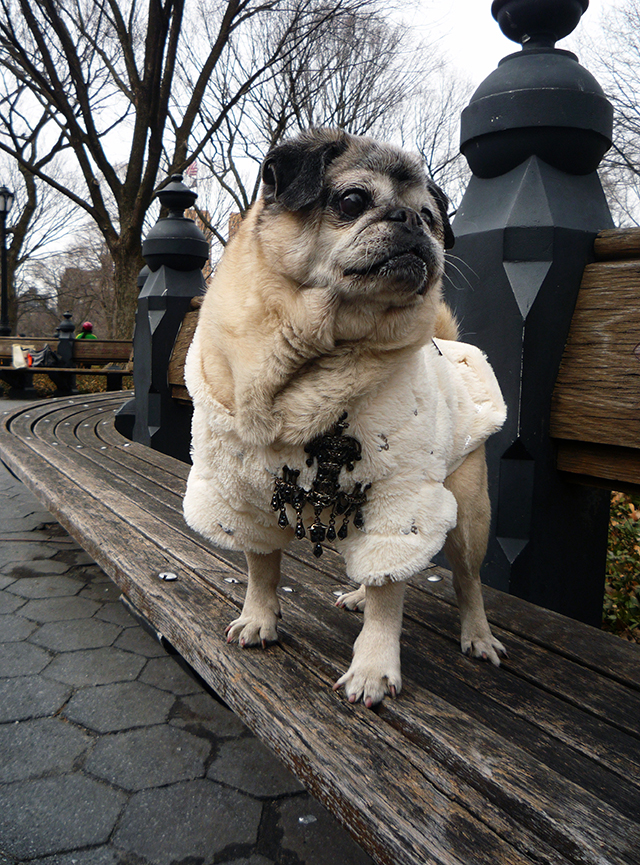 So after some heavy snorting and licking the phone receiver a few times, Joan agreed to meet Mamma in Central Park, right by the fountain so they could discuss her television opportunities on E! How apropos that the fountain was dry as a bone because both Mamma and Joan could use a little somethin' somethin' from any fountain of youth! Rising from Bethesda Terrace is Bethesda Fountain, with the famous Angel of the Waters statue atop. The statue references the Gospel of John, which describes an angel blessing the Pool of Bethesda and giving it healing powers—meanwhile, that pool was completely empty during our visit! UGHH, Winter—we really hate you!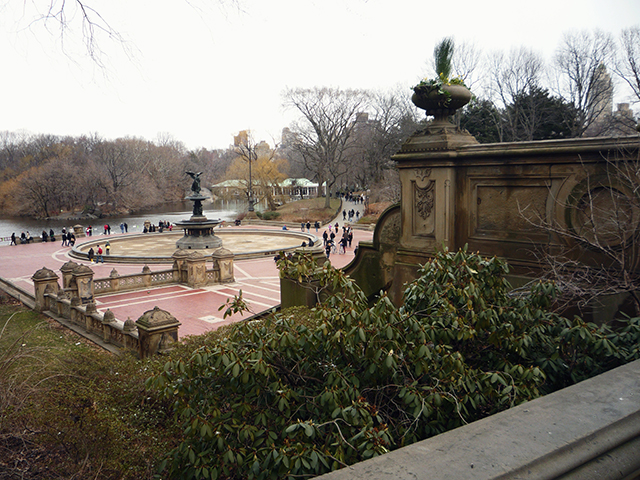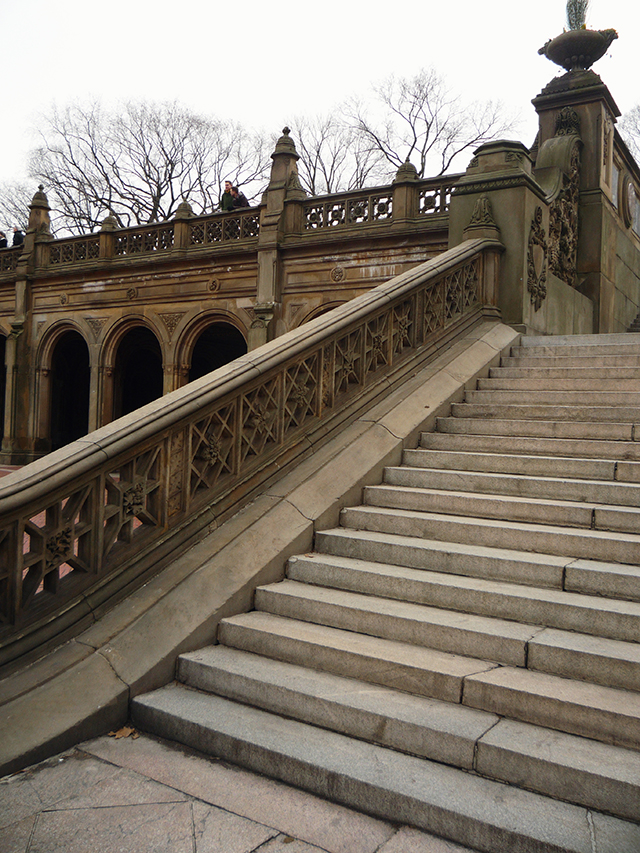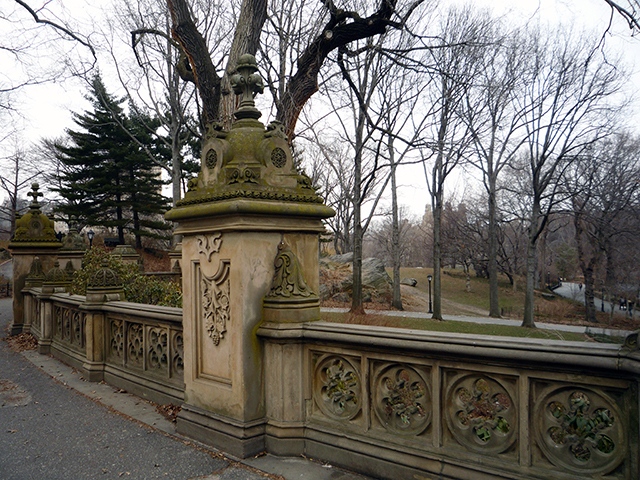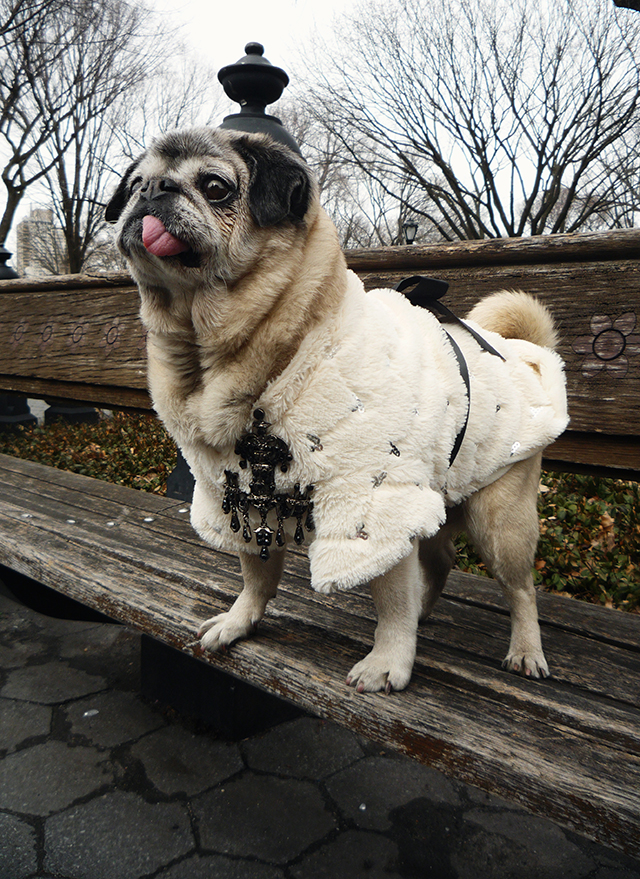 The fountain commemorates the Croton water system which first brought fresh water to New York City in 1842! The angel carries a lily in her left hand—a symbol of the water's purity which is very important to a city that had previously suffered from a devastating cholera epidemic before the system was established. The piece is the only statue that was commissioned for the Park. Created by Emma Stebbins, it also marked the first time a woman received a public art commission in New York City. PERFECT, a spot where female empowerment thrives—first with Emma Stebbins and now with Mamma Biscuit and Joan Rivers!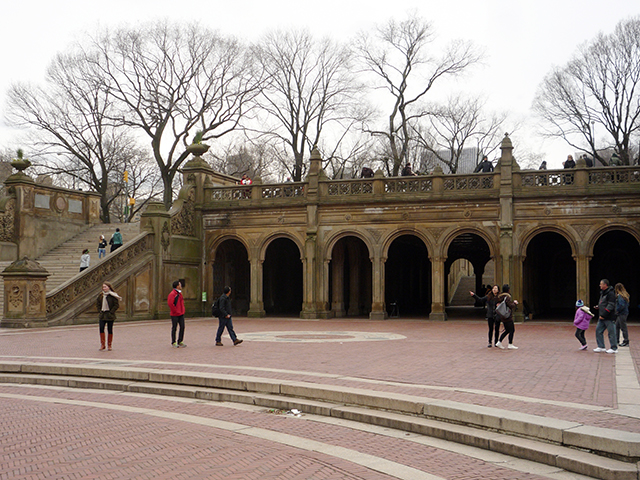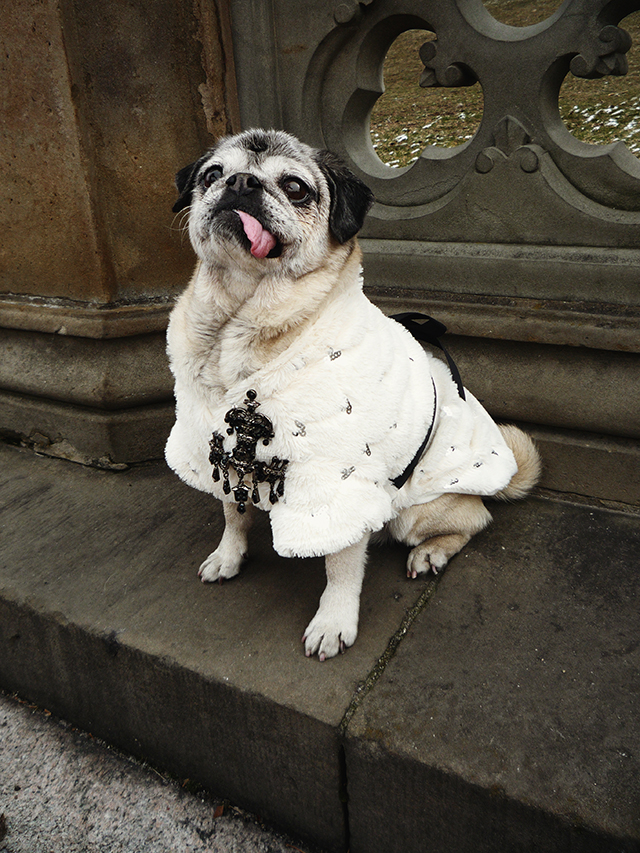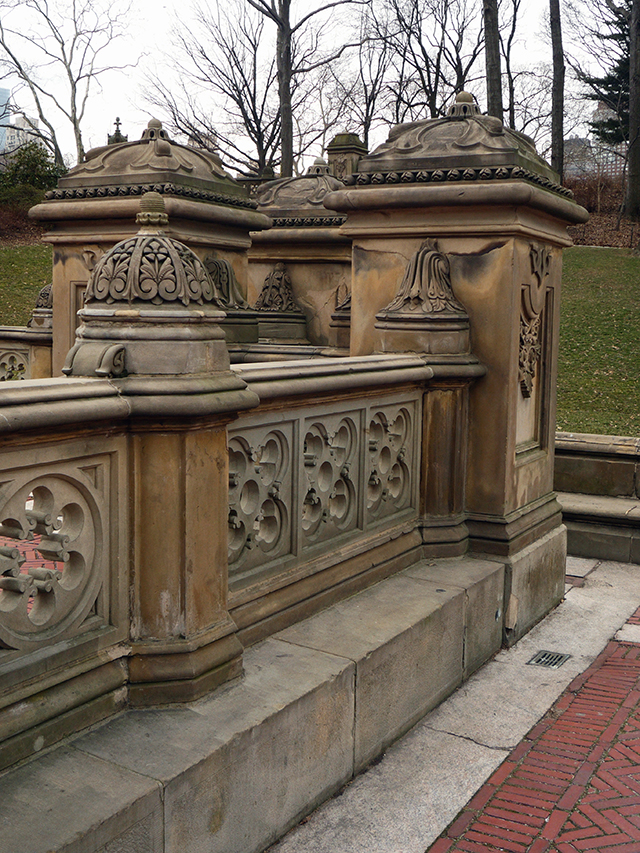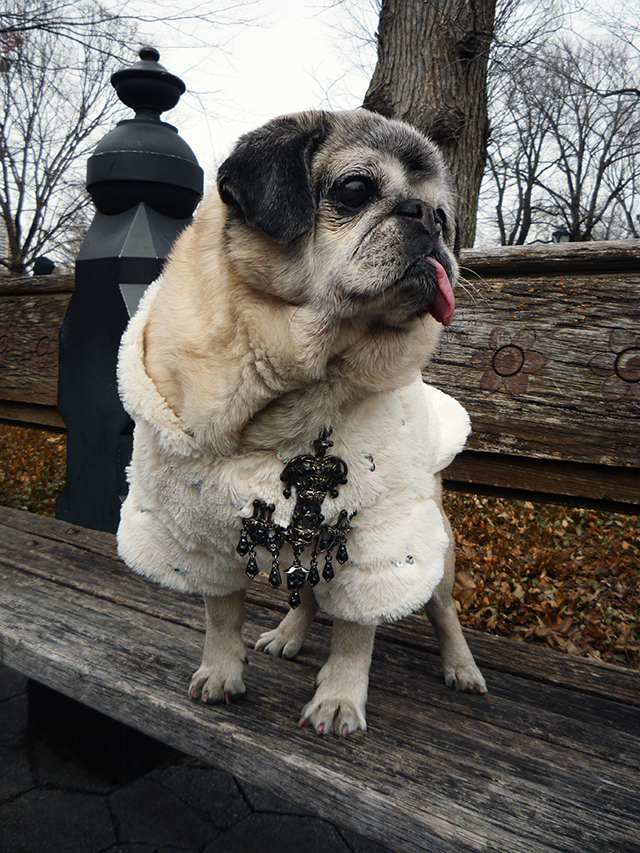 Anyway, as we waited for Skeletor Rivers to arrive by way of a walker or a gurney, we decided to take a few portraits of the Biscuit Lady in one of her new faux mink coats with silver sequin details! Now those of you who have visited Bethesda Terrace and Fountain before would know that the overall feeling of the architecture is Gothic in nature—so in that spirit, Mamma decided to showcase one of her most exciting brooches yet; a giant, black crystal chandelier!
As I placed Mamma down on one of the round, wooden benches with wrought iron posts alongside the mall outside of Elkan Naumburg Bandshell, you could hear the jingle-jangle of her jewelry from a mile away as she scoured the endless surface of seating for a morsel of something edible! After pulling out a small piece of glass and a flat cigarette butt with a lipstick stain from her mouth, Mamma struck a pose—or four in her warm, plushy frock giving us and every bystander a taste of old New York glamour! The crowd behind drew thick as people admired Mamma's style and moxie—that's when it struck me: this is exactly why Joan wants the beast on her show!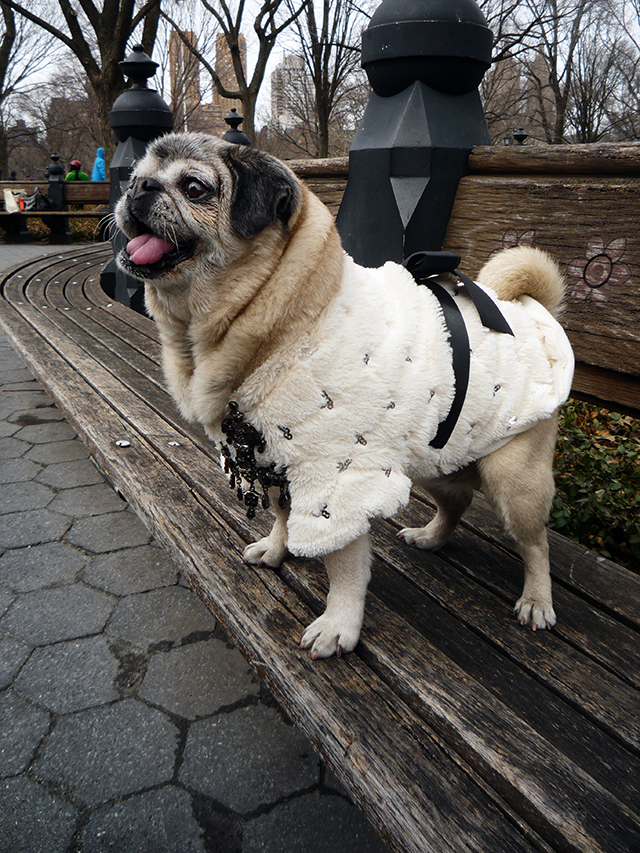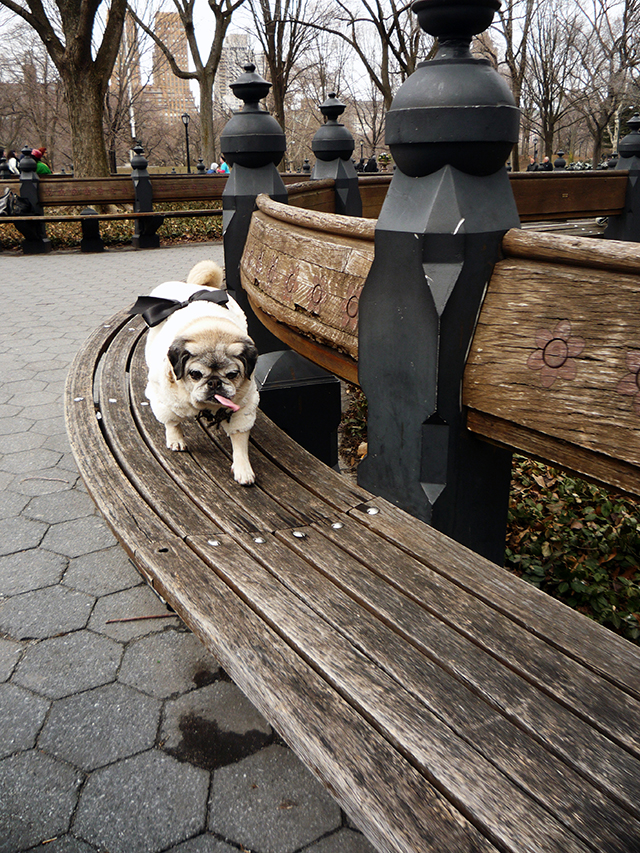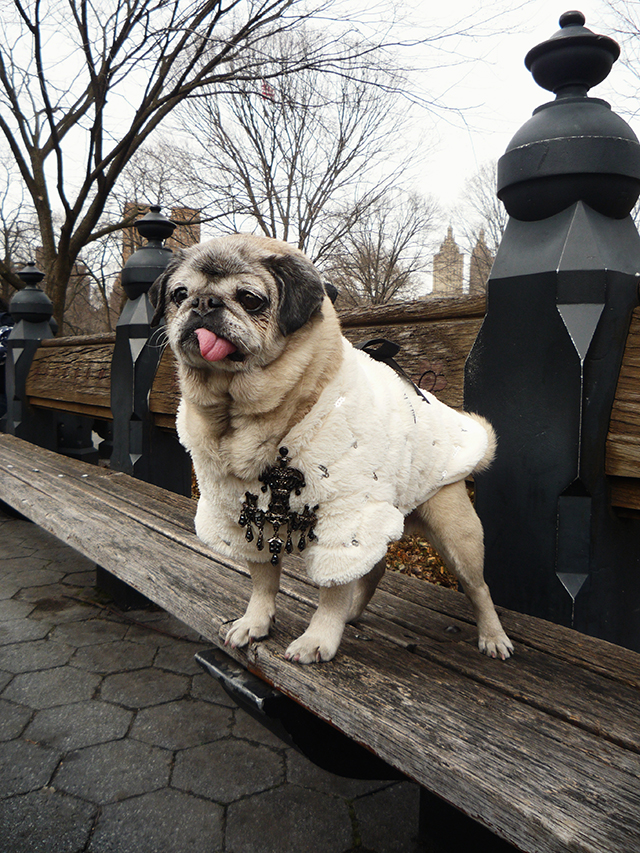 As we waited further, we had Mamma Biscuit take the stage of the Elkan Naumburg Bandshell along the Central Park Mall to give us her best American Idol moment!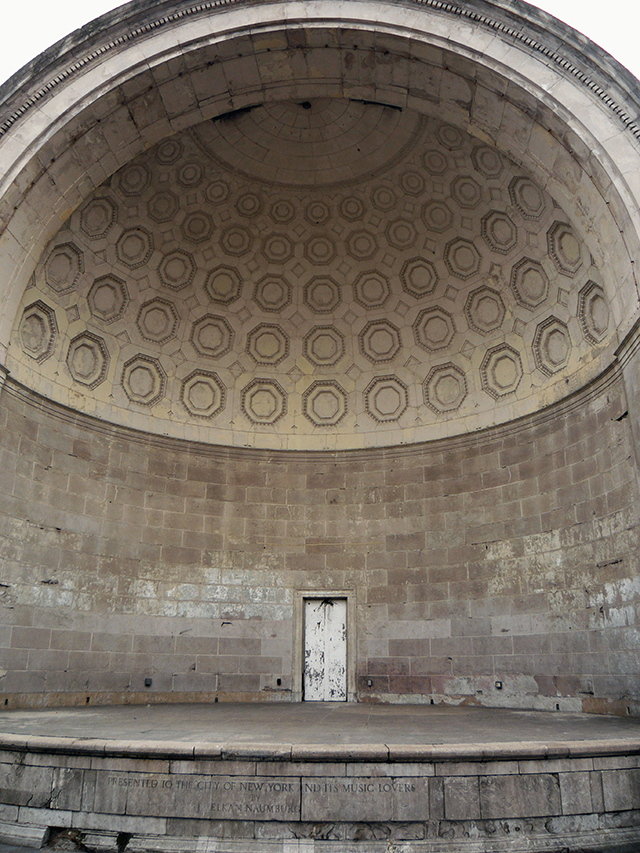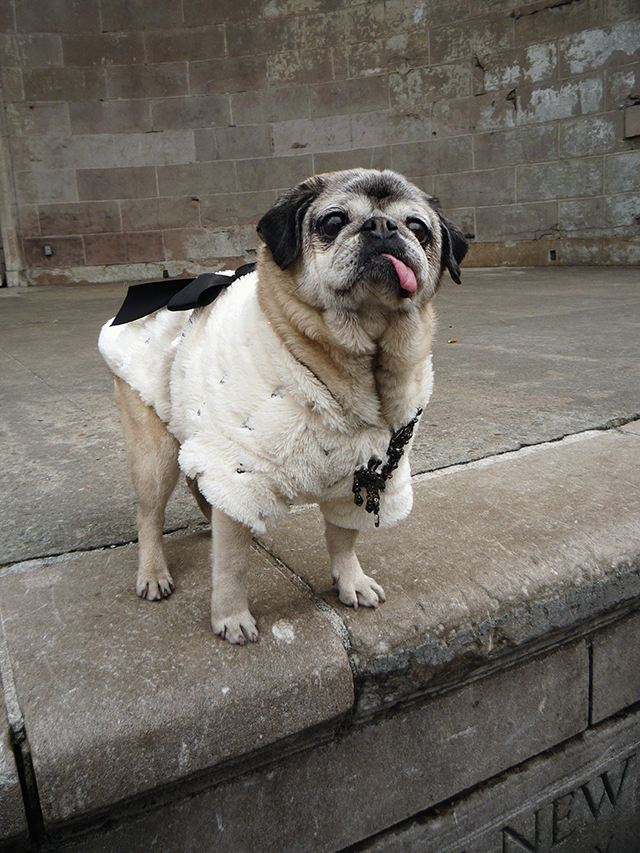 From there we walked down that smaller staircase where we marveled at the amazing mustard-olive colored carved stone cappings with granite steps and landings, and herringbone paving of Roman brick laid on edge. The underpass has a few beautiful frescos on the wall and one incredible ceiling. The Minton encaustic tiles on the ceiling were removed in 1987, cleaned, restored, completed with additional new tiles and reinstalled in 2007.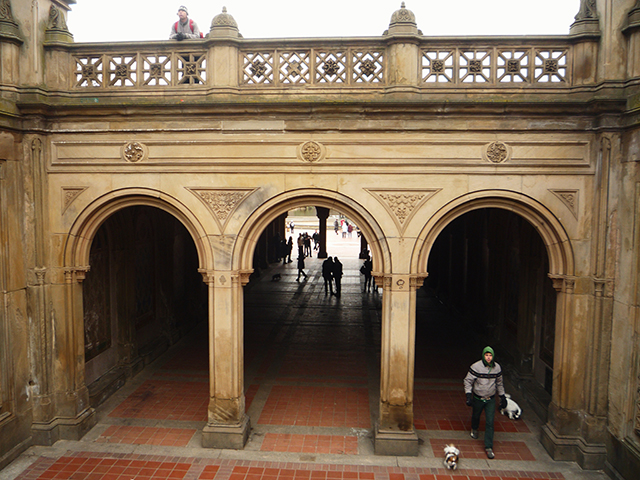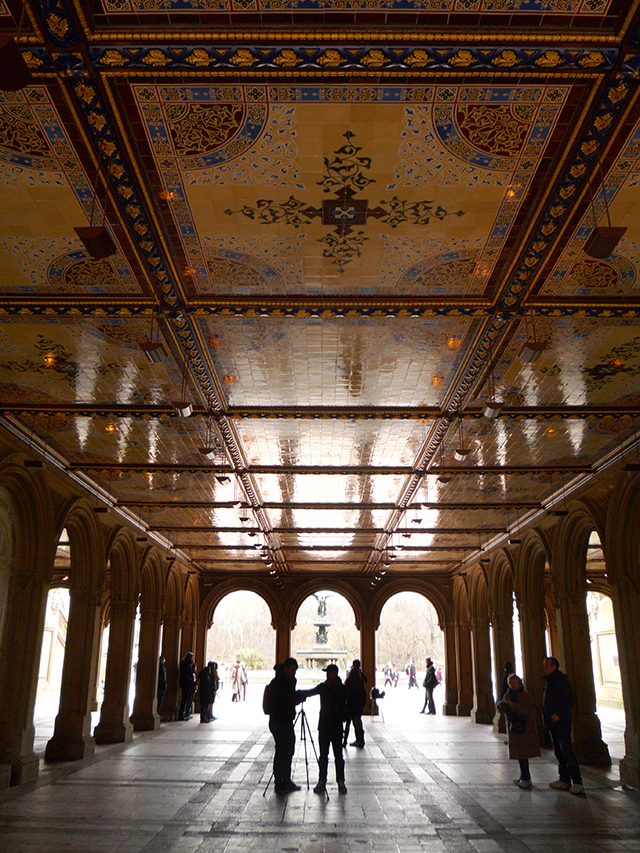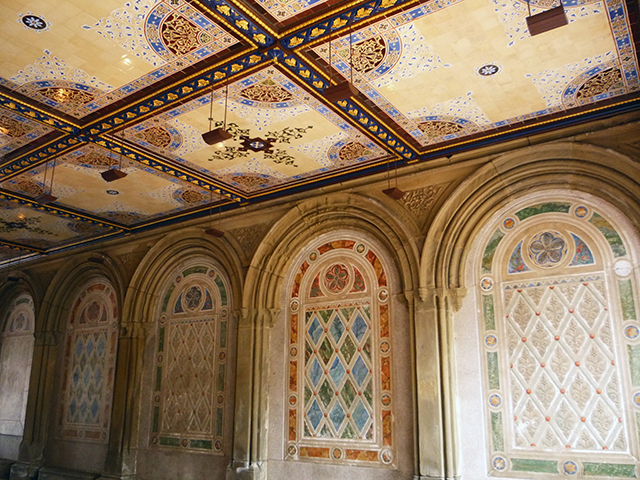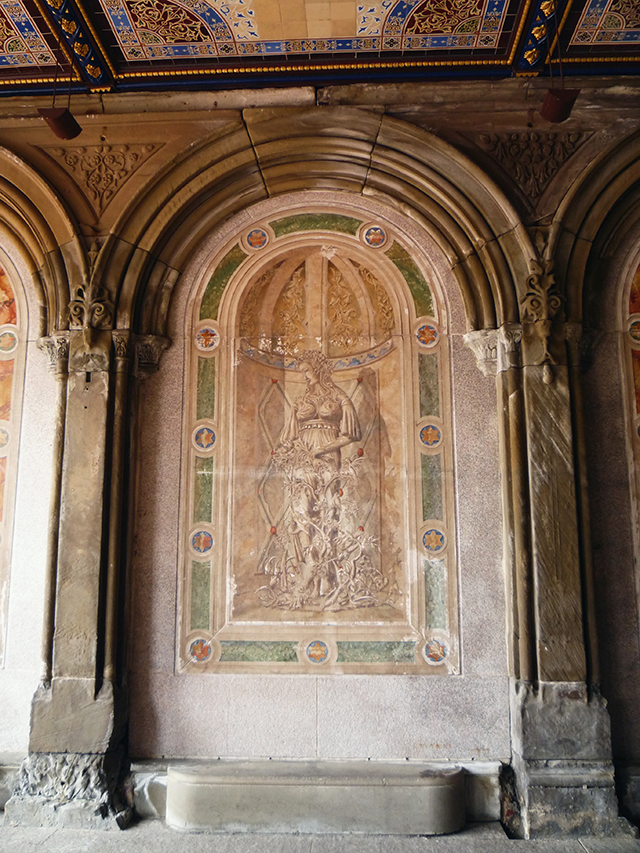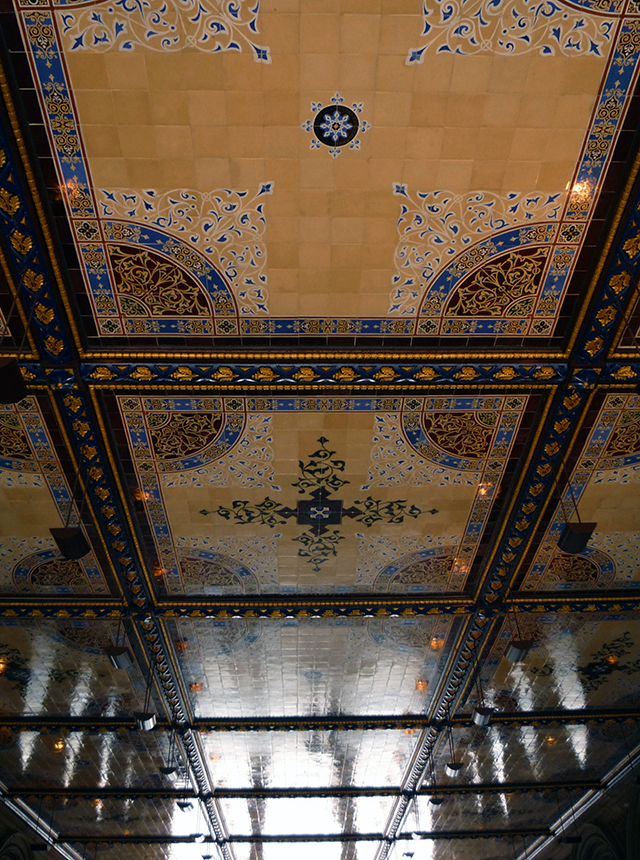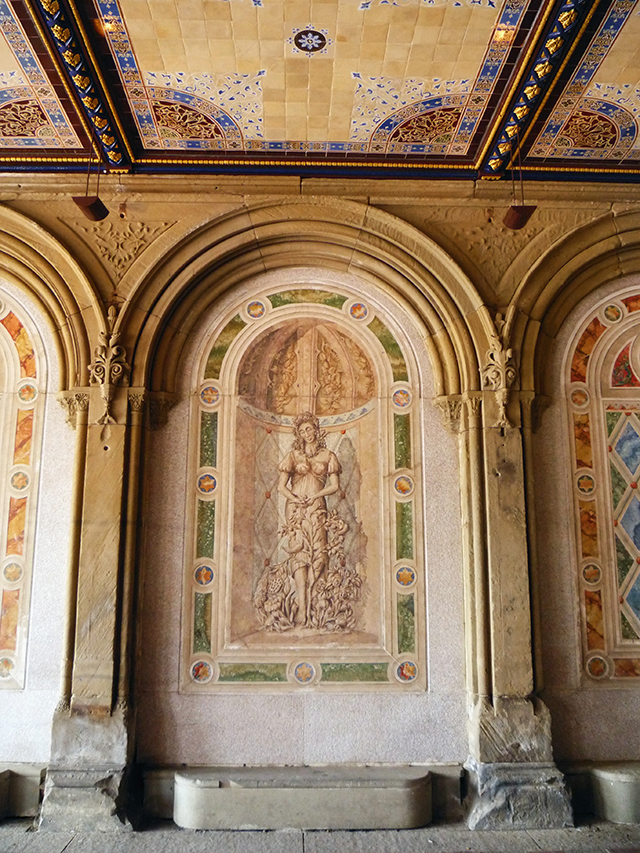 Mamma Biscuit practically became one with the intricate stone work and Gothic vignettes alongside the the walls and end caps!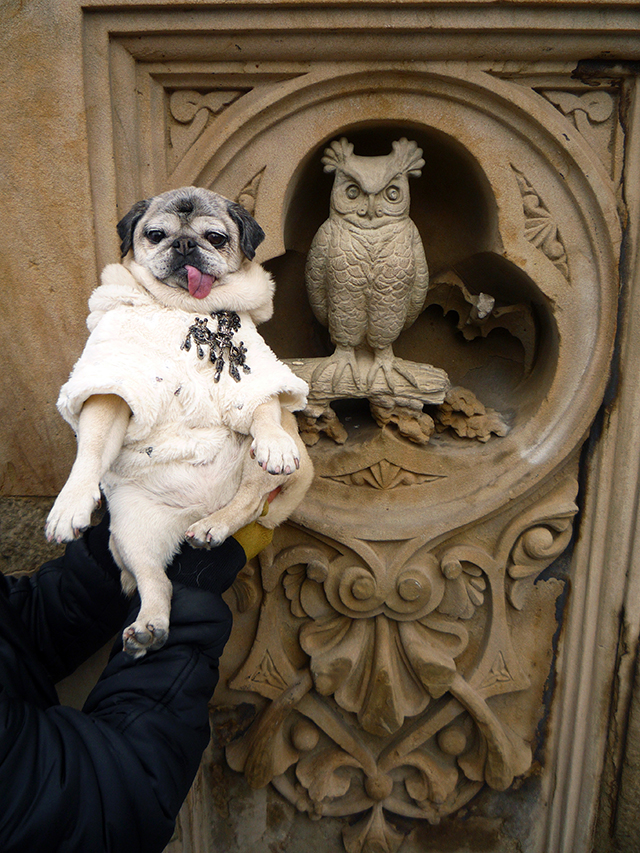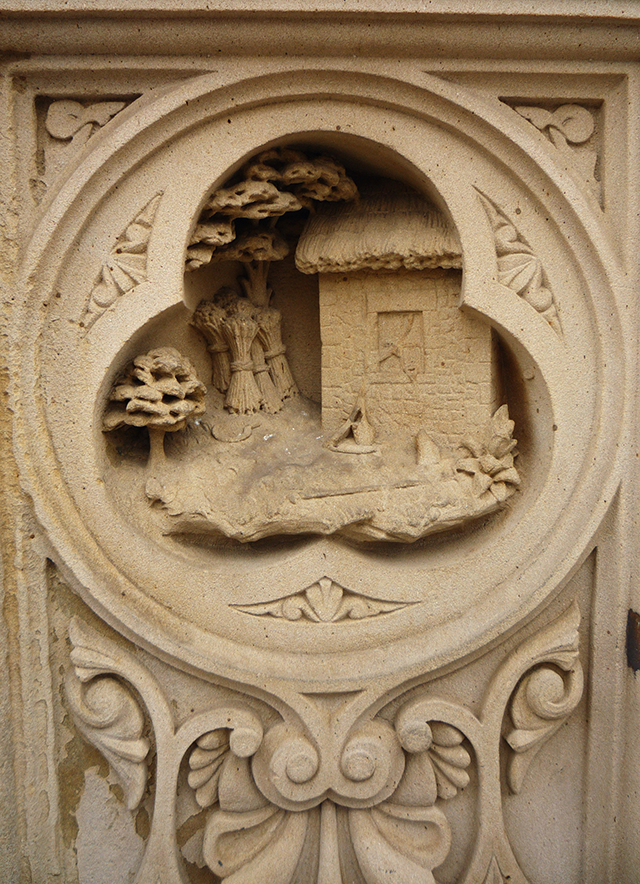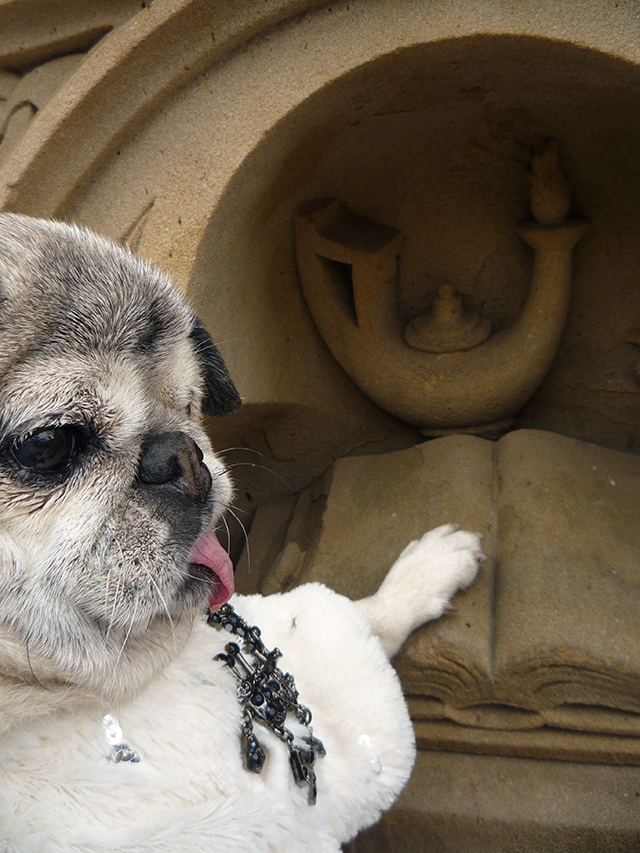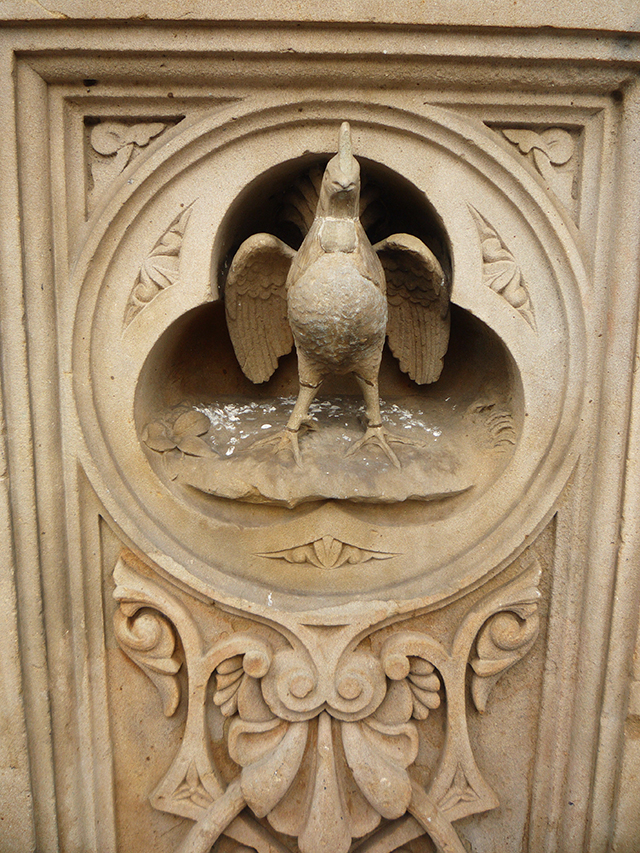 It took about an hour but Joan Rivers finally showed up with more make-up on her face than Ann Miller! She and Mamma Biscuit had a power discussion about possibly taking up a stint on Fashion Police on E!—and the prospects are lookin' real good people!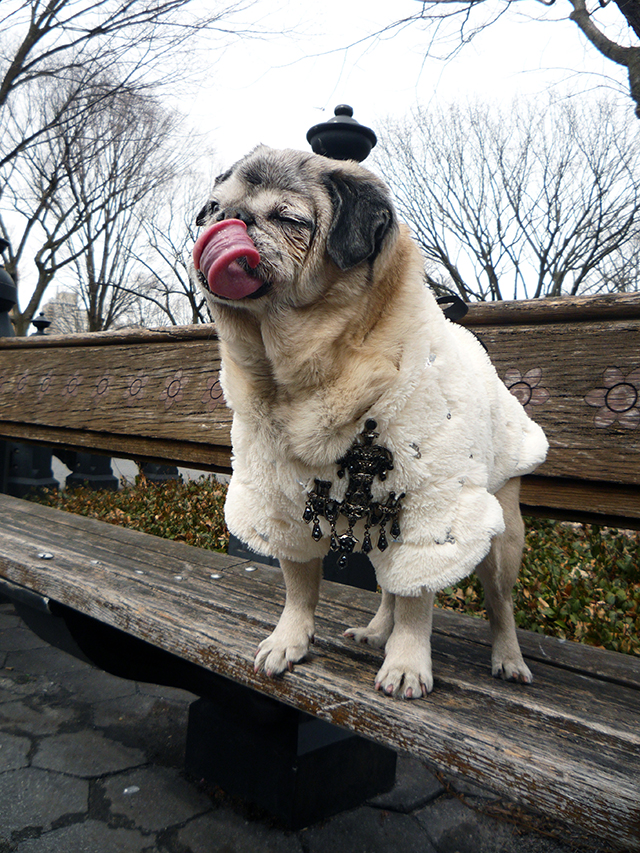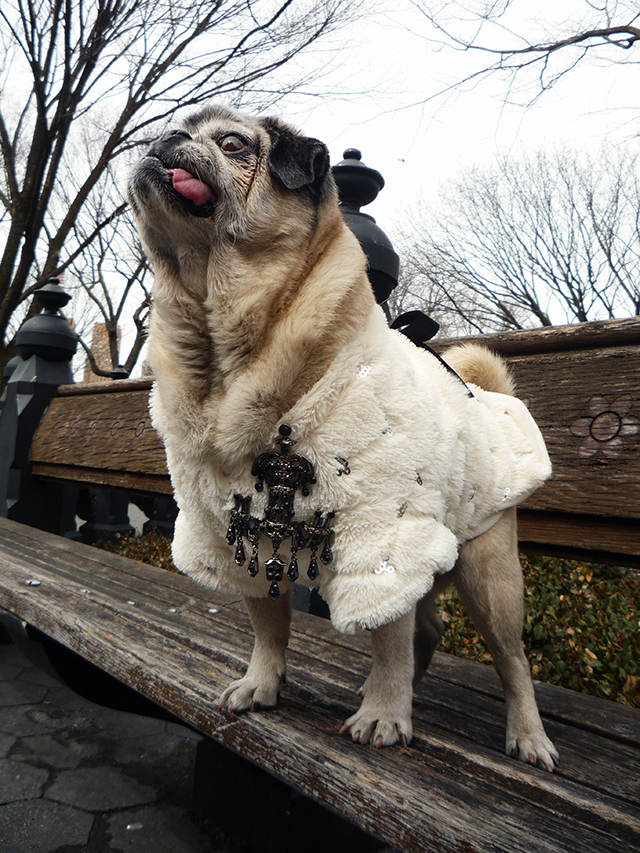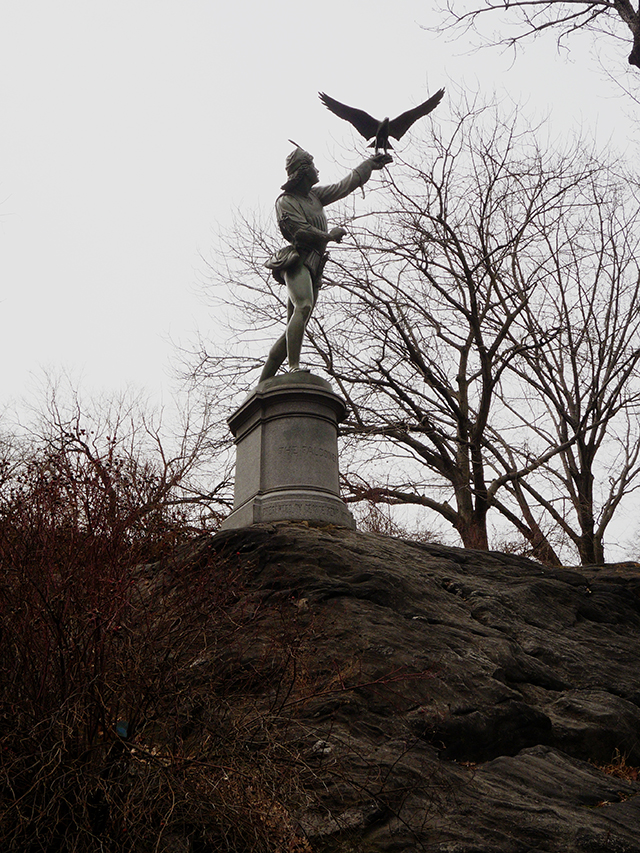 In the meanwhile, Mamma and I are both wondering when we can put away the heavy coats and dresses and welcome in some more Spring-like weather and attire—hopefully soon!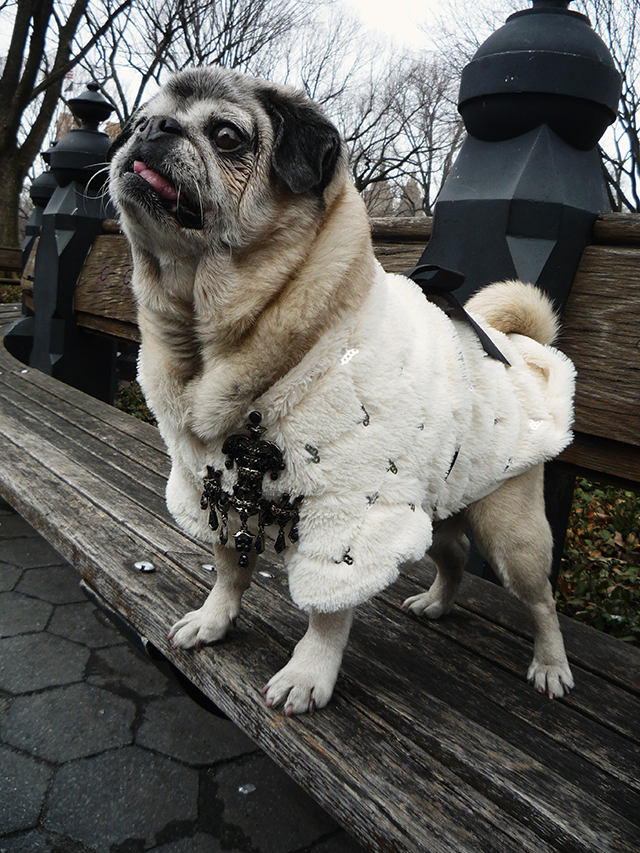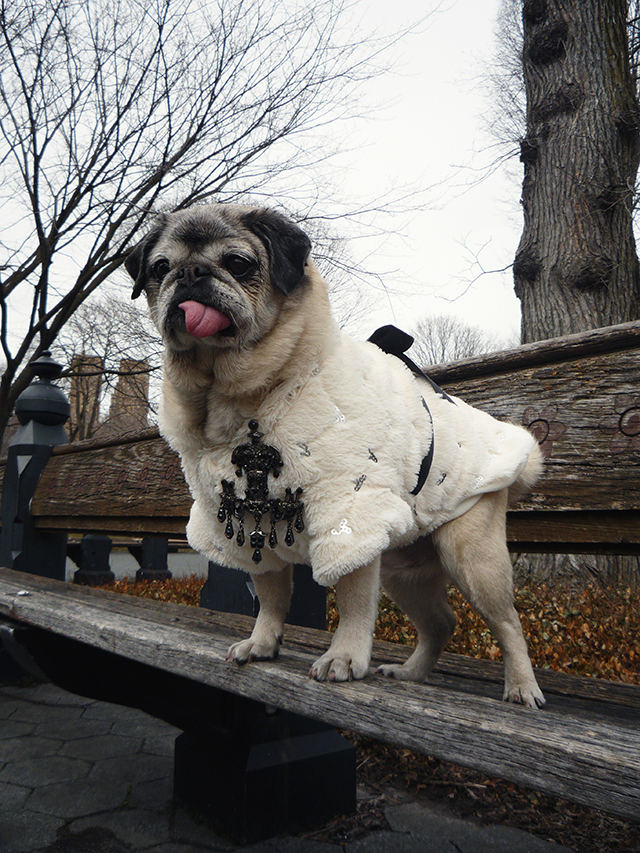 Enjoy