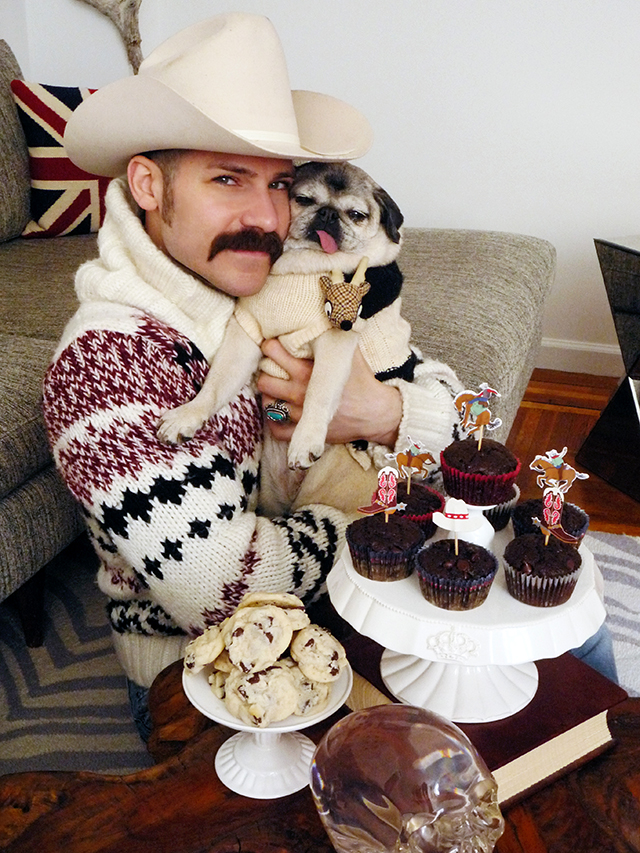 Ugh, today I turn 36 years old. I seriously can't believe it! Just saying it to myself sounds so alien to me. How the hell did this happen? It seems like just last year I graduated college with boundless physical energy and with only two utility bills to pay—and now, here I am, 36 and in bed by 11pm every night—but don't worry, Mamma Biscuit and I manage to watch Judge Judy from 10 to 11pm before I officially pass out! As cliché as it may sound, time does truly fly by—especially when you're having fun living here in New York City. It seems like just last year we brought Mamma Biscuit home with us to her forever home—away from the horrors of her puppy mill past. Truth is, she's been in our lives for almost 4 1/2 years now and life before our little gremlin seems like a vague memory I'd rather not revisit! Why would I? Mamma is the best thing to happen to me since Tommy walked into my life. Honestly, a home is not a home without a dog and if I could, I'd revise that Dionne Warwick song to reflect such a sentiment! But back to my self-pity rant for a moment; I'm literally still waiting for that "thing" to happen in my life that would indicate to me that I've become an official adult! I seriously have no idea how an adult should act like or feel like internally because mentally, I feel like I'm 23 years old. I still laugh like an immature boy when I hear the word penis or vagina used in any sort of conversation (LOL I'm laughing right now just typing those words in this post) and my biggest concern in life is not whether or not the world will ever find a peaceful resolution in the Middle East but rather if Madonna will have another Top 40 hit in this country—and the prospects seem bleak on both counts if you ask my opinion! So naturally, I turned to seek comfort from Mamma Biscuit because Tommy is not entertaining any of my bullshit considering he just turned 37 in January! Well, no such luck because it turns out that Mamma's not giving me the time of day either. The Biscuit Lady has given me the "Bitch Please" side-eye and turned her back on me only to stick her butt in my face before curling down into a ball to go to sleep on the sofa! She's probably thinking to herself that she's 12 years old which would make her 84 in human years and she's not even eligible to collect Social Security—a fixed income has got to suck! She's also spent the first 7 years of her life imprisoned indoors in a puppy mill, forced to create litter after litter of puppies to be sold at pet stores across this country, so really, I should just put my shit in perspective and get over it! Come to think of it, I am an adult! I have a career of sorts (giggling), a 401K plan, a partner whom I love dearly and a pug that makes our world worth living—and the fact that I still have my dark and sometimes immature sense of humor intact is just an added bonus! I'll curb my complaints until I reach an age where having a leg cramp becomes a reliable indication of bad weather on the horizon—until then, I'll shut my mouth for the rest of today and keep it moving!
Now, I've never been one to actually make any sort of fuss or want a big party to celebrate my birthday. Having a room full of family, coworkers and friends gathered to celebrate the haphazard moment that I was born makes me want to cringe with embarrassment! So Tommy and Mamma Biscuit were respectful and thoughtful enough to surprise me with Sweet Semosh chocolate-chocolate-chip cupcakes and almond-chocolate chip cookies to kick off my day—just the three of us! Those who know me best know that I'm a huge cowboy boot fanatic (I have about 20 pairs of boots, probably more if I dig deeper in my closets) and love anything western related so Tommy garnished these sweets with some really cool western cupcake liners and iconic western toppers made of paper!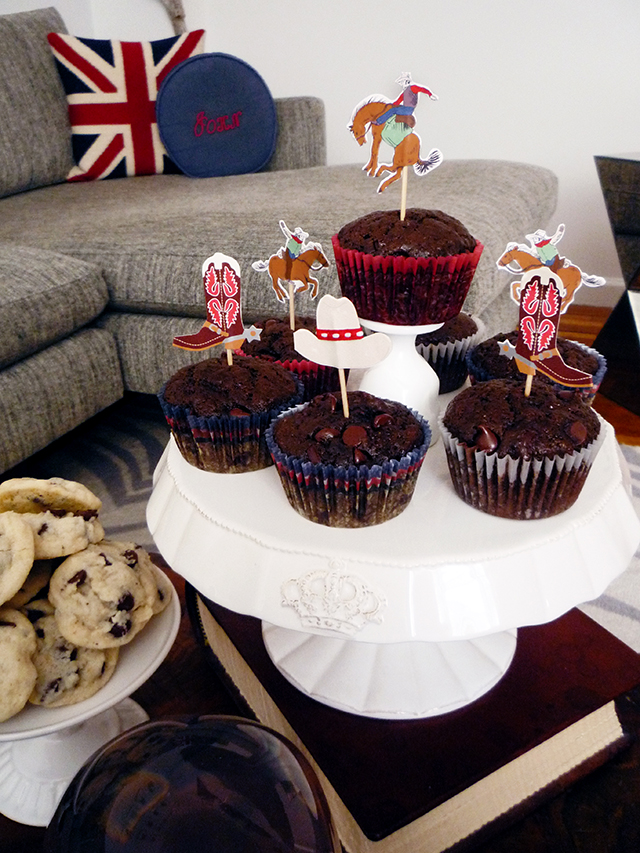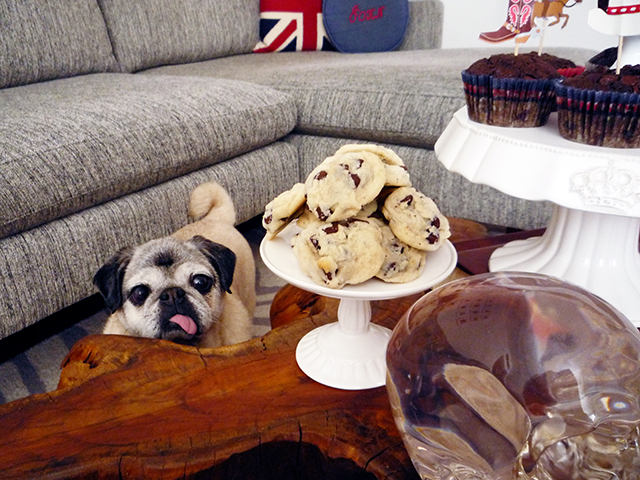 It seemed only fitting to grab my cowboy hat, my old lady, Mamma Biscuit, and pose for some Sears-style birthday portraits in front of this lovely spread of sweets! YEEHA! All that's missing is a crackling fire place behind us and Dolly Parton and Kenny Rogers spinning on the record player! By the way, this off white cowboy hat made of felt was a hand-me-down gift from Tommy's grandpa several years ago. Papa is the coolest man I know! He's got the same sounding voice and swagger of Mr. Johnny Cash and the man is in his late 90's and still wears his boots, spurs, vest, hat and turquoise jewelry while managing to upkeep the trimming and styling of his facial hair. In other words, he's the man I aspire to be when I grow up!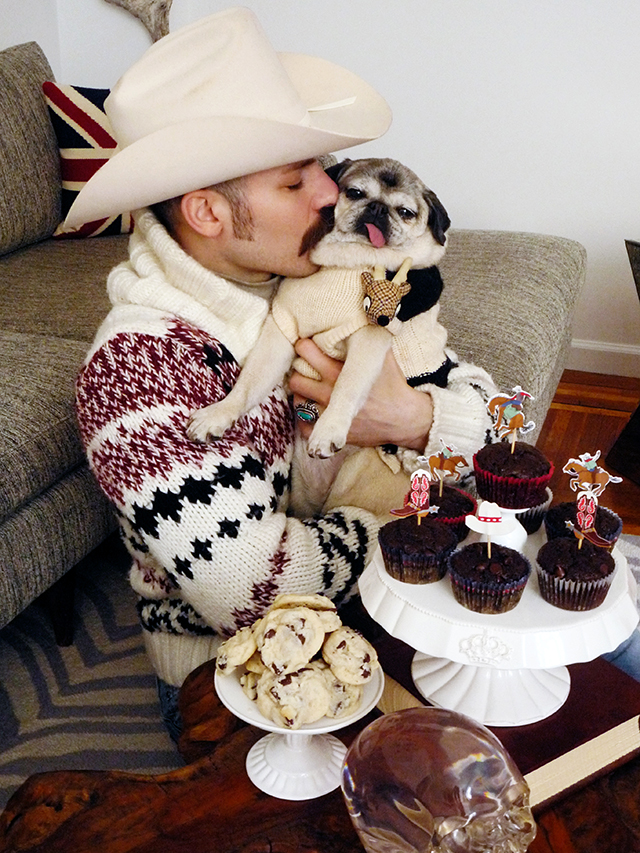 I think I see a little pug head peaking up at the sweets, do you?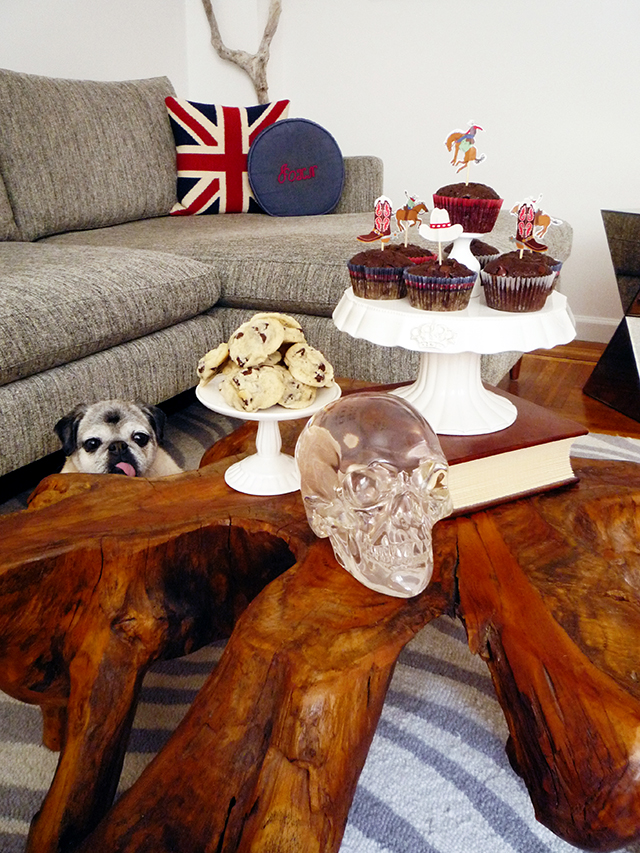 Another photo wearing my black cowboy hat—nothing wrong with a costume change!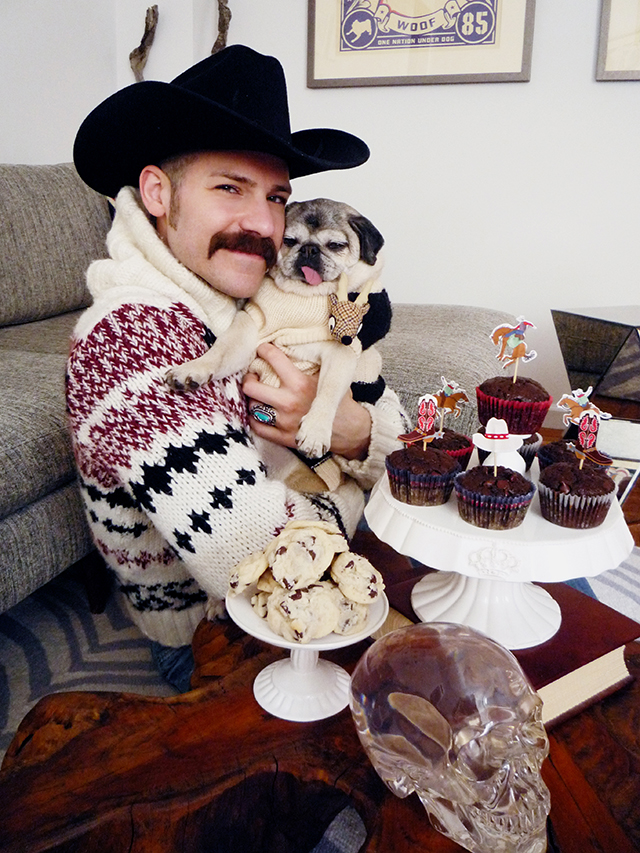 Birthdays make me reflective and nostalgic and I thought what better way to celebrate here on Mamma's blog than to open the vault on some really old photographs of our favorite toothless pug on the internet! It's really my gift to you all for sticking around to see exactly what Mamma Biscuit is up to from week to week and how her golden years unfold here in NYC! So come along down Mamma's memory lane, you're gonna love it!
Bath time with Mamma can be one tongue-rolling experience!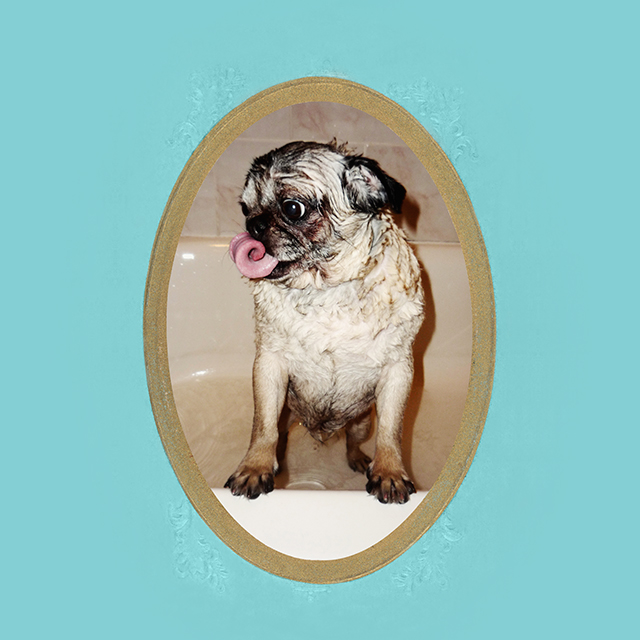 Elegance on a hideous sofa!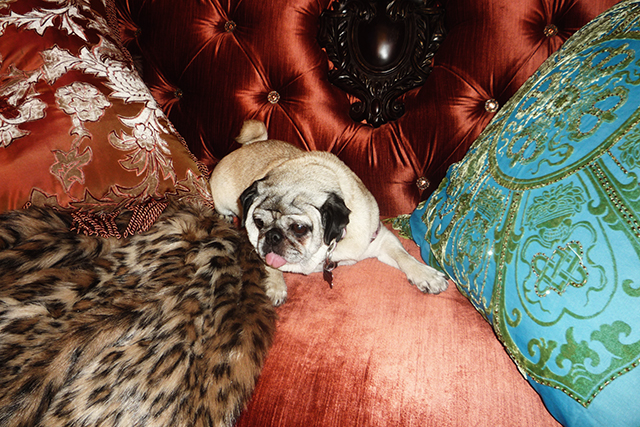 It may be my birthday but Mamma is always the belle of every ball!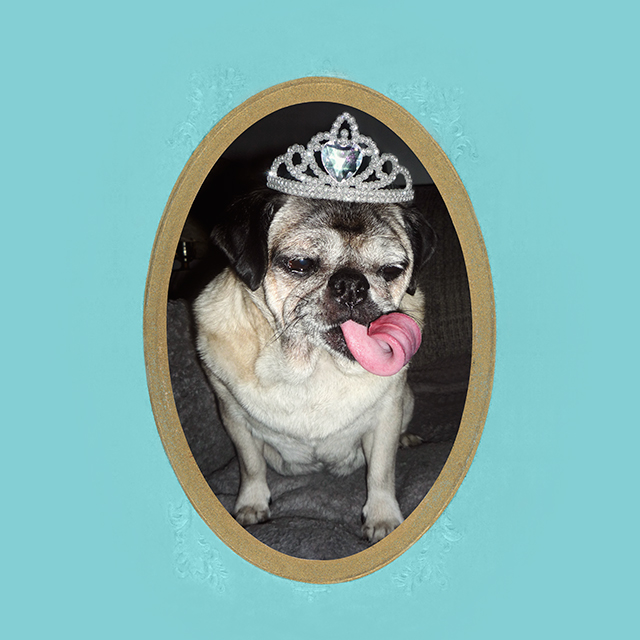 Lounging and it feels so good!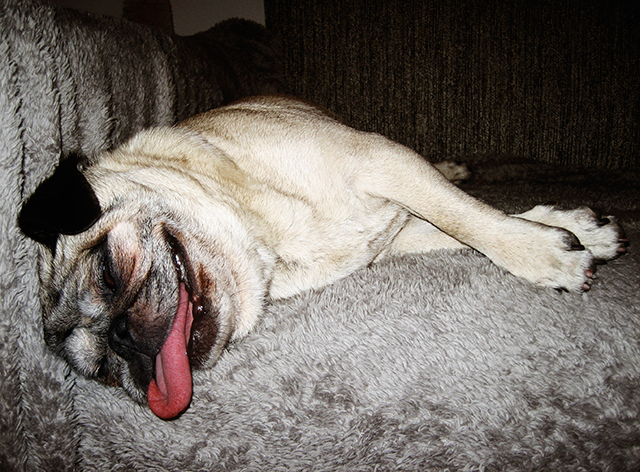 The Queen of our pantheon!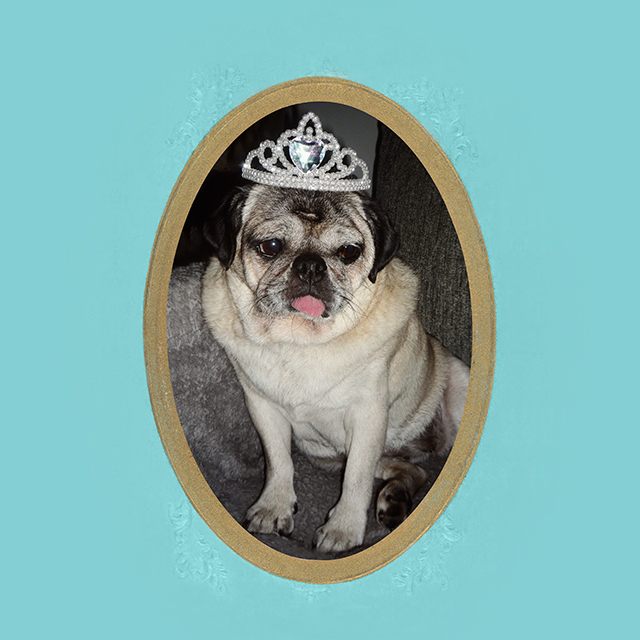 Horsin' around!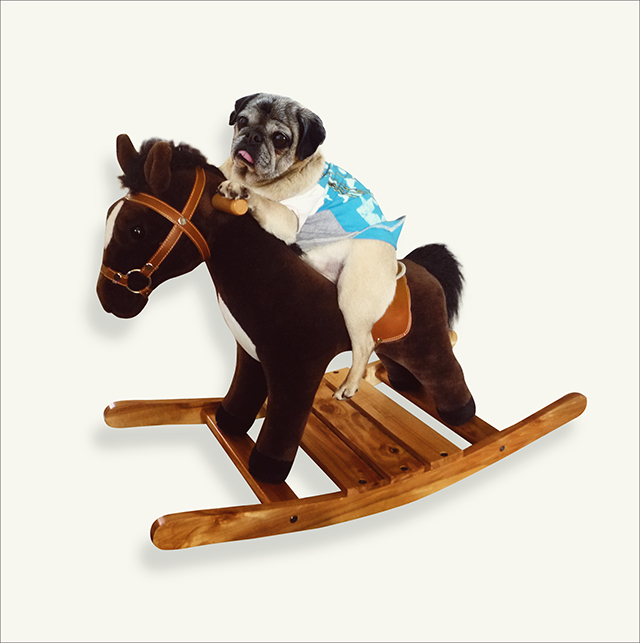 Yachting with the Biscuit Lady!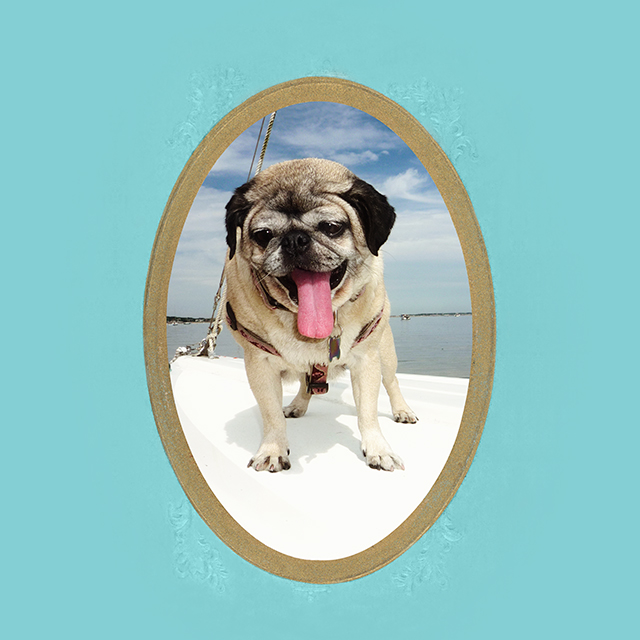 It's all about Mamma Biscuit no matter what day it may be! I don't care if you are the Queen of England and it's your birthday, if Mamma Biscuit is in the room, you'll have to take a back seat to her!
Enjoy