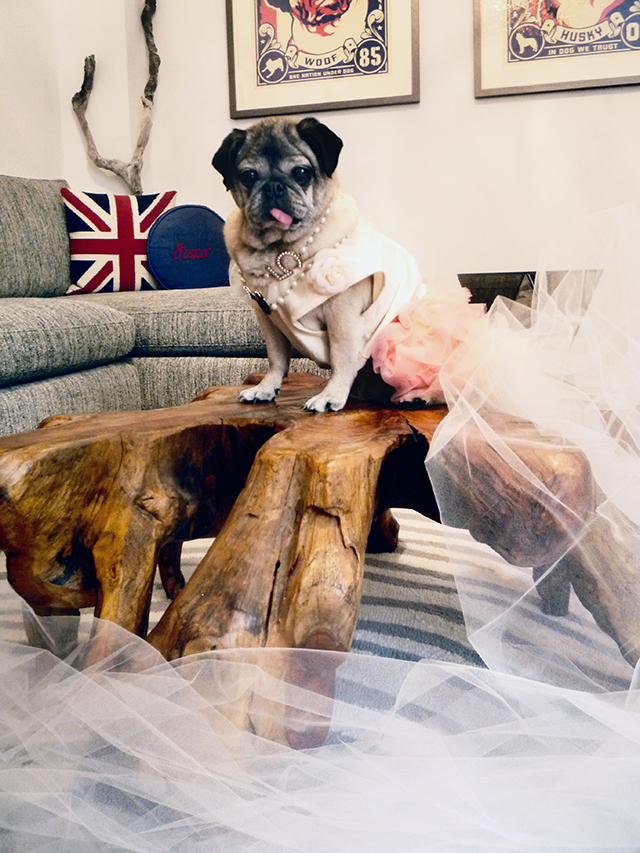 It's time to wax nostalgia here on Mamma's little corner on the web! A couple of weeks ago we shared some really old photographs of our Biscuit Lady to celebrate my birthday and it was a huge hit with you all. Actually, it was a huge hit with me personally because scouring through old photographs of M. B. made me giddy with delight! It's so rewarding to see how Mamma has transformed in the four and a half years that we've had her! Her hair may have gotten grayer and she may have lost the last few teeth in her mouth along the way but she still has an impeccable sense of style! So in keeping with this spirit, I thought It would be a great idea to continue sharing vintage photographs from Mamma's extensive archives on a monthly basis. That's right, we are swingin' the doors to the vault wide open for the first Thursday of every month to highlight never-before-seen photos of Mamma Biscuit or to revisit photos from one of her many iconic moments from her past! It's really the right thing to do at this point in Mamma's career as a pug icon here on the web. It's important to understand Mamma's humble beginnings to understand the rise of her stardom—and where she will be heading next. So our first official Throwback Thursday starts now and boy did we pick a great fashion moment for Mamma to kick this new tradition off!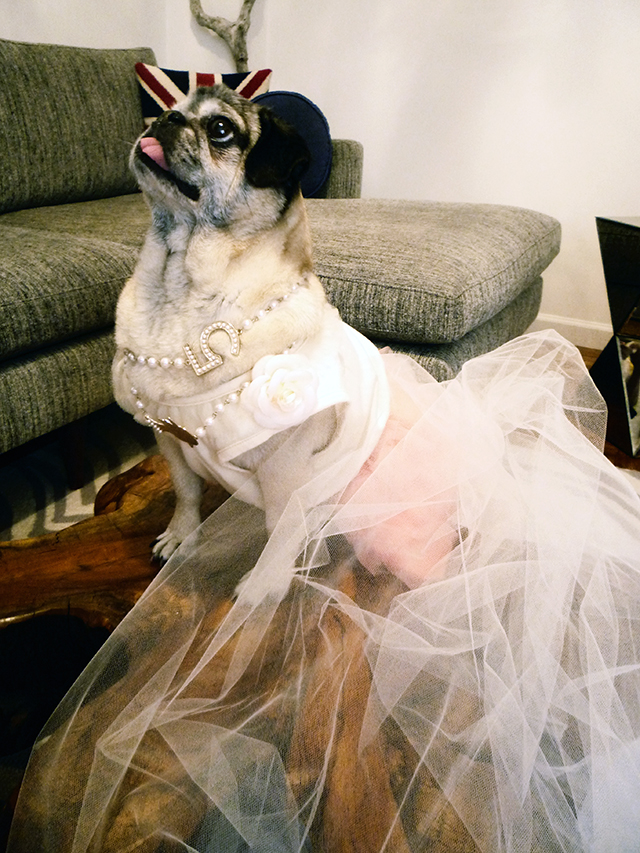 Our Lady of Biscuits was in pure high-fashion heaven here when she realized that her dress had a five-foot bone-colored tulle train that extended out from her layered, pale pink, ruffled tulle hem. Just watching Mamma run off into the kitchen looking for a soft-chew treat while dragging that absurd amount of tulle across the floor simply tickled the crap out of me—she really knows how to wreck havoc on a set. At any rate, Mamma is giving us all an insane amount of canine couture here and it's totally worth revisiting. Grace Coddington would totally approve!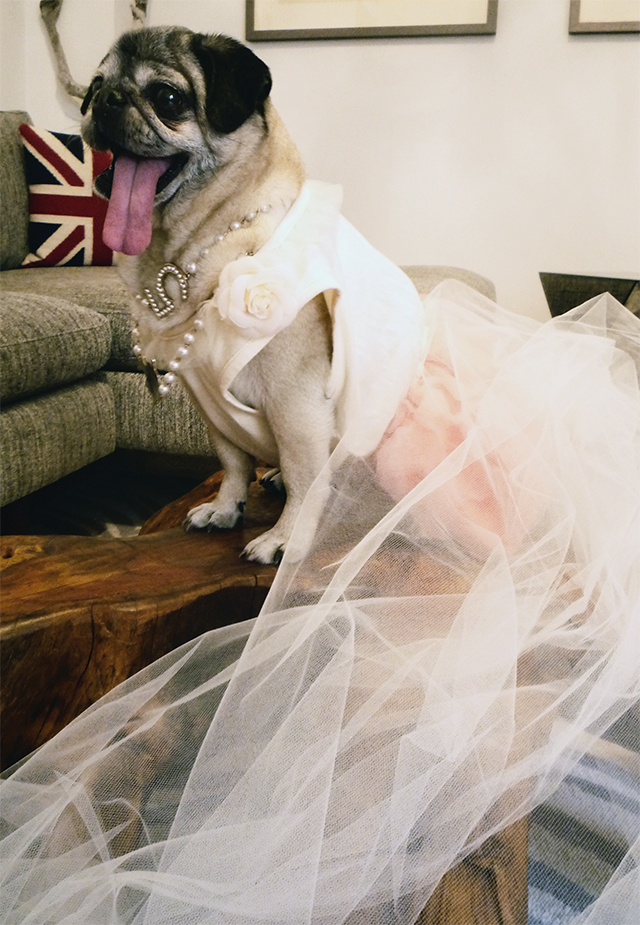 I sometimes wonder what our neighbors would say if they knew what was going on during one of these high-fashion photoshoots at the pug palace. After all, we live in Washington Heights—a far cry from Madison Avenue and the only couture I see walking out of our building (aside from anything we may be wearing, obviously) is Juicy Couture—yeah, enough said.
So that's it folks, our first official Throwback Thursday for the month of April! Here's hoping I can keep up with this tradition come May because I've been very forgetful lately—looks like Mamma ain't the only one getting old in our household!