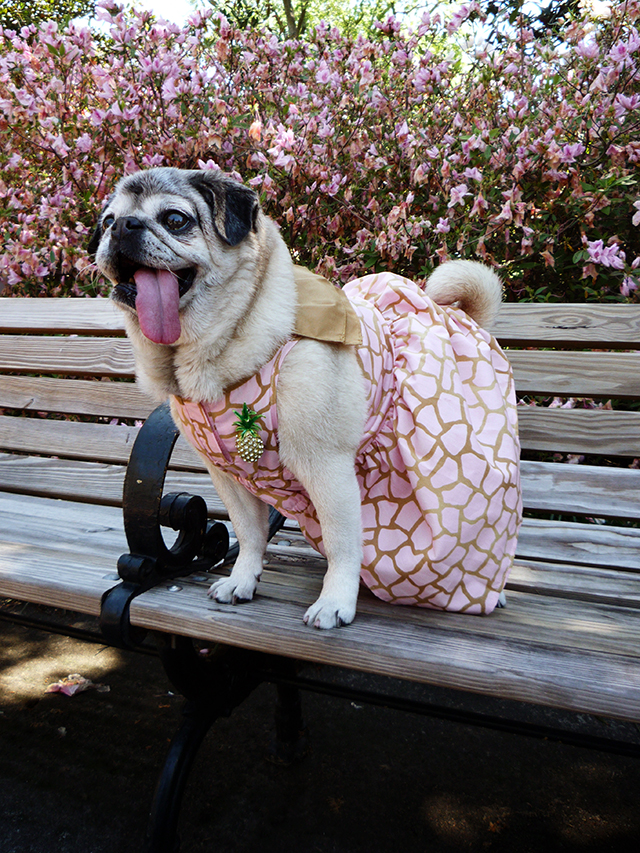 Oh, she's leavin'
(Leavin')
On that midnight train to Georgia, yeah
(Leavin' on that midnight train)
Said, she's goin' back
(Goin' back to find)
To a simpler place in time
(When she takes that ride)
Oh yes, she is
(Guess who's gonna be right by her side)
And I'll be with her
(I know you will)
On that midnight train to Georgia
(Leavin' on that midnight train to Georgia, ooh ooh)
OK, so our lil' Southern peach Mamma Biscuit did not board a coal-fueled, antiquated train to get her curly tail down to Georgia the way Gladys Knight sang in her famous song but she sure did prance right into our car with a suitcase full of sun dresses, a parasol or three and a bag full of ripe peaches and made her way down South on I-95 to visit Savannah with her two daddies! That's right y'all, the Yankee Biscuits invaded the deep South (hey, it's deep according to my comfort levels) this past weekend and boy do we have a whole lot of adventures to share! So buckle up folks, we're in Jesus country now and if you've got an impure thought or lean to the left when it comes to politics, you're goin'
straight to hell!
Now y'all may recall that Mamma Biscuit was rescued 5 years ago from a puppy mill somewhere out in Georgia. With that said, this visit was a bittersweet reunion for our little gremlin and the peach state. Despite her bout of misfortune churning out litter after litter of puppies years prior, Mamma Biscuit arrived and showed the state of Georgia just how fabulous her life turned out! So what brought us down to the most haunted city in the United States you may ask? My sister! Yep, you done heard me right! My Italian sister took her olive skin, her regional accent from the boogie-down Bronx along with her son and went down South to live with her longtime boyfriend—and has been there now for almost 4 years. When she extended an invitation to come down to visit for a long weekend in early January, we simply could not resist and decided to take her up on her offer! Now each year, Savannah attracts millions of visitors who enjoy the city's architecture within their many Historical Districts. Oh, and let's not forger to mention the great butter-pushing, sugar-addicted, deep-fried town hero, Paula Deen. Now fried butter and fried chicken was not exactly what we vegans and vegetarians had in mind but a Southern city that was established in 1733 with a whole lot of history and charm is more of what we were lookin' for—and that's what we got! We're talkin' about the birthplace of Juliette Gordon Low (founder of the Girl Scouts of the United States of America, (I love me some Girl Scout Cookies, even if their institution is homophobic), the Georgia Historical Society (the oldest continually operating historical society in the South), the Telfair Academy of Arts and Sciences (one of the South's first public museums), the First African Baptist Church (one of the oldest African-American Baptist congregations in the United States—and you know there is a whole lot of hate going on in that building), Temple Mickve Israel (the third oldest synagogue in America—who knew?), the Central of Georgia Railway roundhouse complex (the oldest standing antebellum rail facility in America), River Street along Savannah River, Forsyth Park and 22 parklike squares are just a few of the many amazing sites to see while walking through Savannah. Oh, and let's not forget those beautifully picturesque tree lined streets on every corner dripping with Spanish moss! Here's a tip, if you ever find yourself down in this neck of the woods and have the urge to pick at some hanging Spanish moss, DON'T—most likely it will be infested with red ants and it won't be pretty! Anyway, let's start our adventure at Forsyth Park, shall we?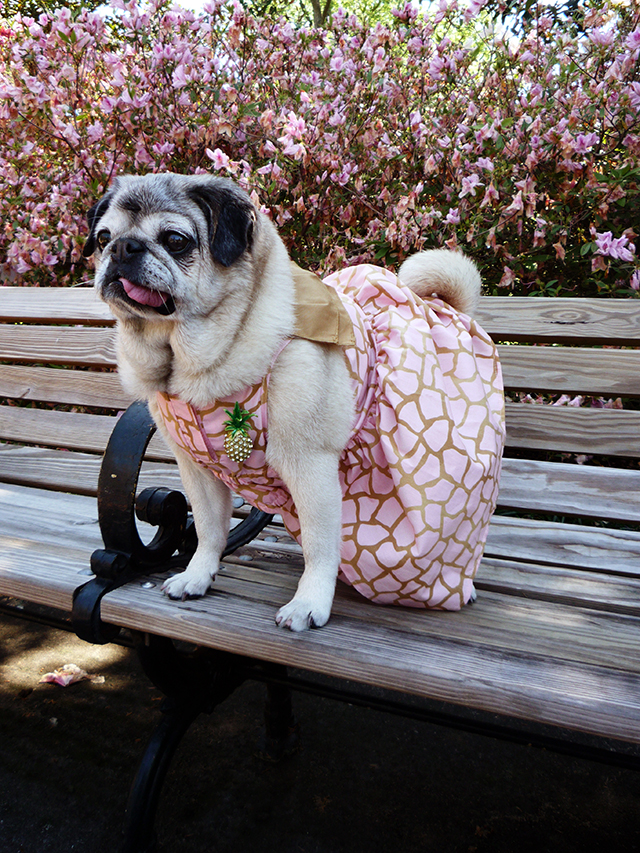 Mamma Biscuit put on her best Southern Belle look and headed down to Savannah to spend a few hours basking in the plush environment of Forsyth Park overlooking the fountain. Now Forsyth Park is the largest city park in Savannah which occupies 30 acres of land. The park was originally created in the 1840s on 10 acres of land donated by William Hodgson. In 1851, the park was expanded and named for Georgia Governor John Forsyth. By 1853, all original planned wards of Savannah were occupied and a large public park was added to the extreme south end of the city plan. This park was anticipated by General James Oglethorpe's plan and was made possible by a donation of 20 acres of land owned by Forsyth.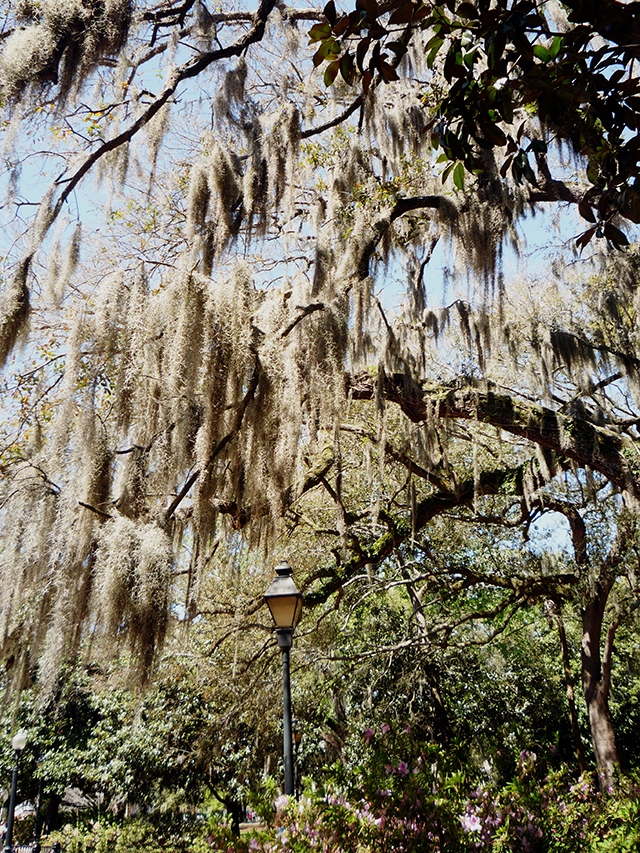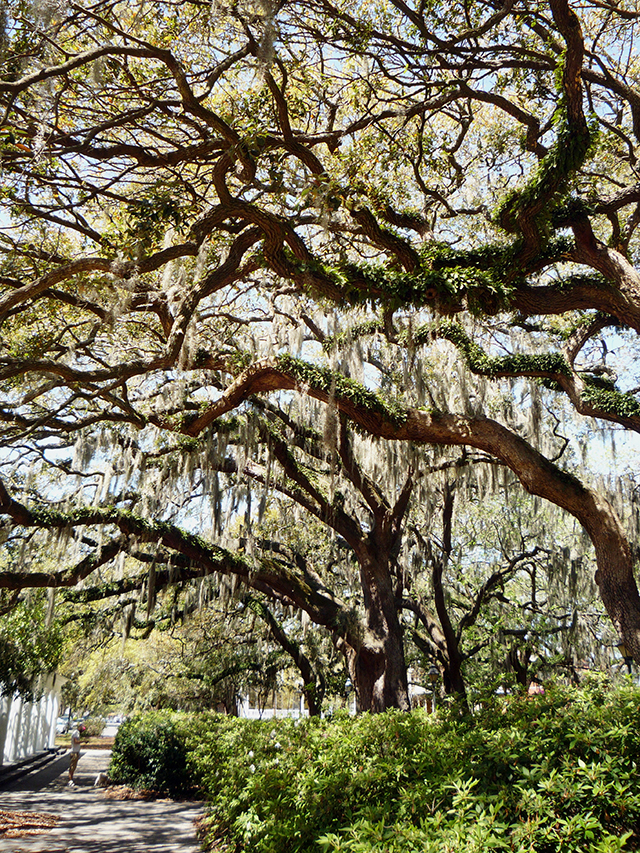 The fountain at the north end of the park was added in 1858 and is totally reminiscent of fountains in the Place de la Concorde in Paris—although this fountain is way smaller than anything in Paris and was originally imported from New York City. At that time, Parisian urban planning was centered on the development of residential neighborhoods radiating out from a central green space. The Parisian model of developing large city parks was emulated by large cities in the United States, with even smaller cities, such as Savannah, asserting their own cosmopolitan image. Every St.Patricks Day the fountain is ceremoniously turned green in celebration of Savannah's deep Irish heritage—similarly to the way Chicago turns the Chicago River green renaming it The Emerald Isle.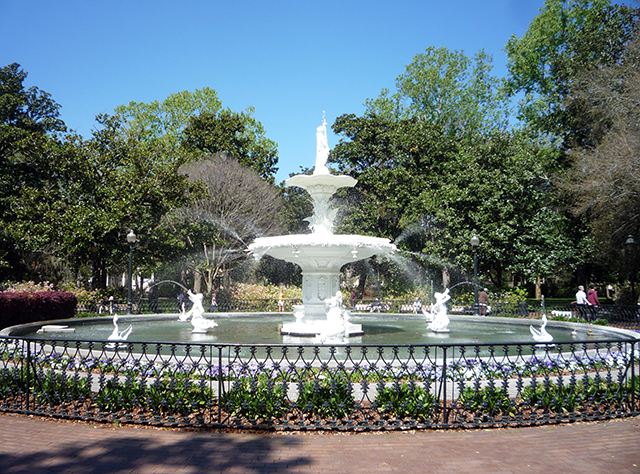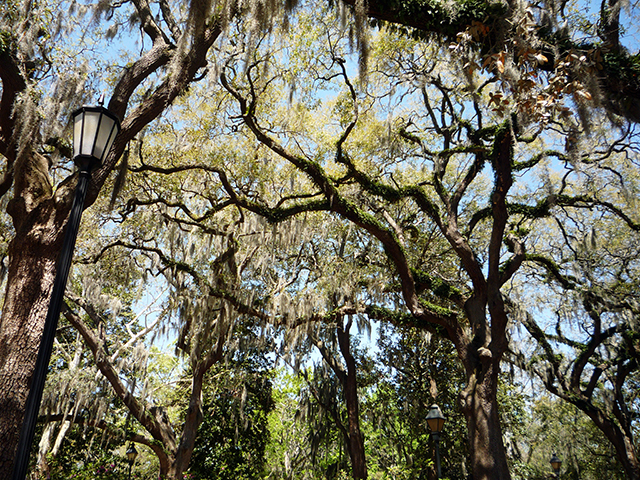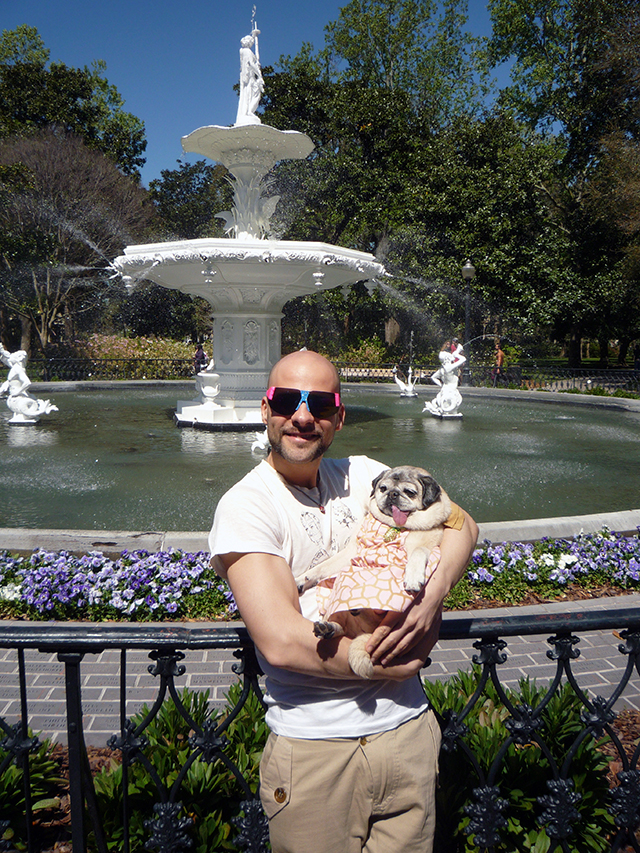 Let's just say that the major site to see in this park is the fountain and boy did Mamma Biscuit cause a raucous with her gorgeous frock and silly disposition while sitting on a bench around it. Pulled from Mamma's Martha Stewart collection, this chic giraffe print voluminous dress paired with a pineapple brooch from the Joan Rivers Collection for QVC really put Mamma's Southern charm on display.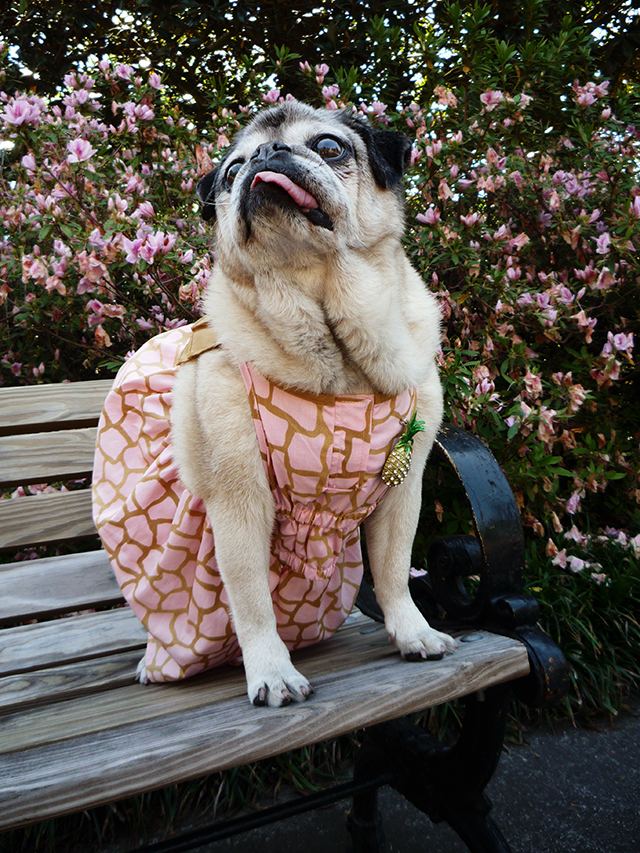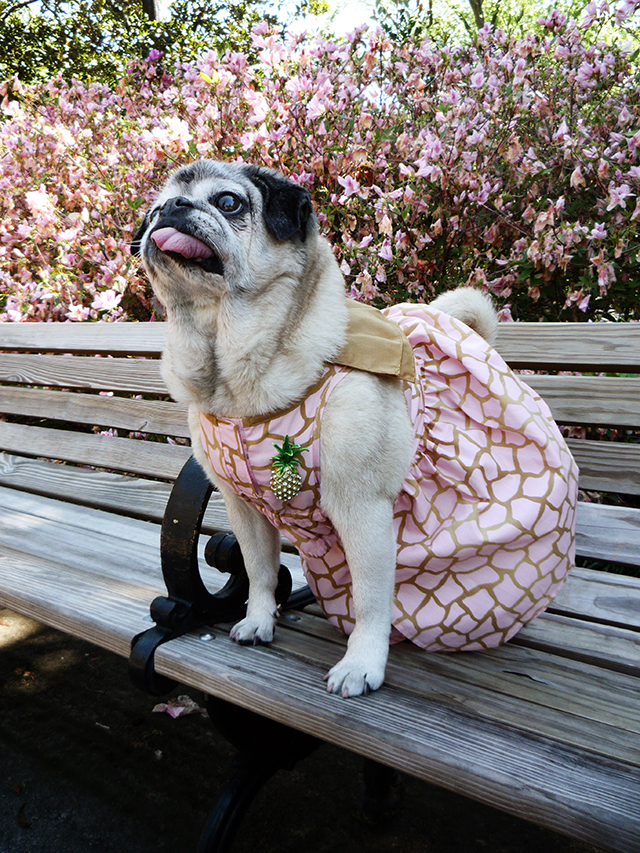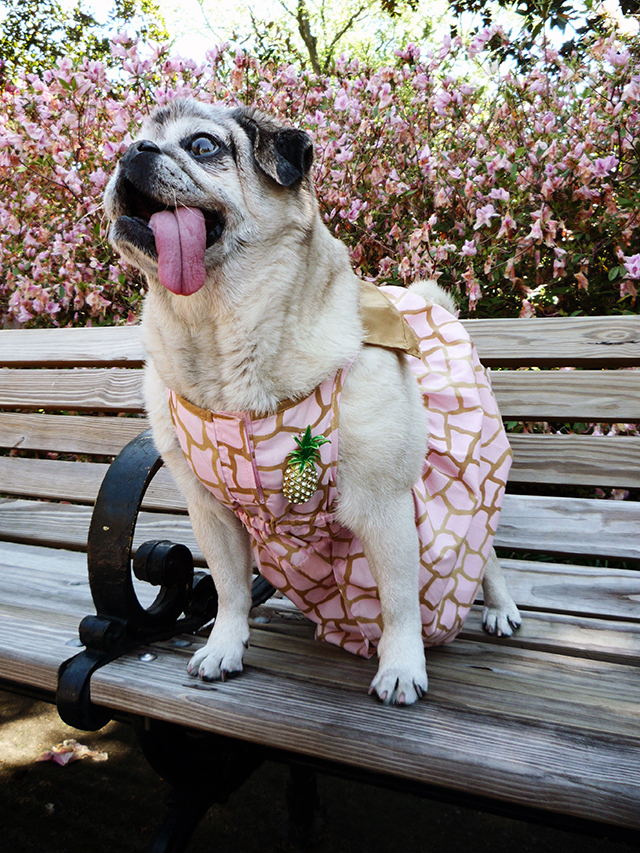 The pineapple brooch was just so fitting for this trip considering that we learned (while taking a trolley tour through Savannah) that the history of dinner party etiquette back in the day revolved around real pineapples. A host of any dinner party would simply put two pineapples upon the columns of their doorway and when they wanted their guests to leave, the host would walk out and take one pineapple off to send a signal! I'll tell you this, the only signal Mamma was sending with her pineapple brooch was one of the come-squeeze-and-kiss-me variety because every passerby stopped to admire her in that exact fashion while I snapped these photos!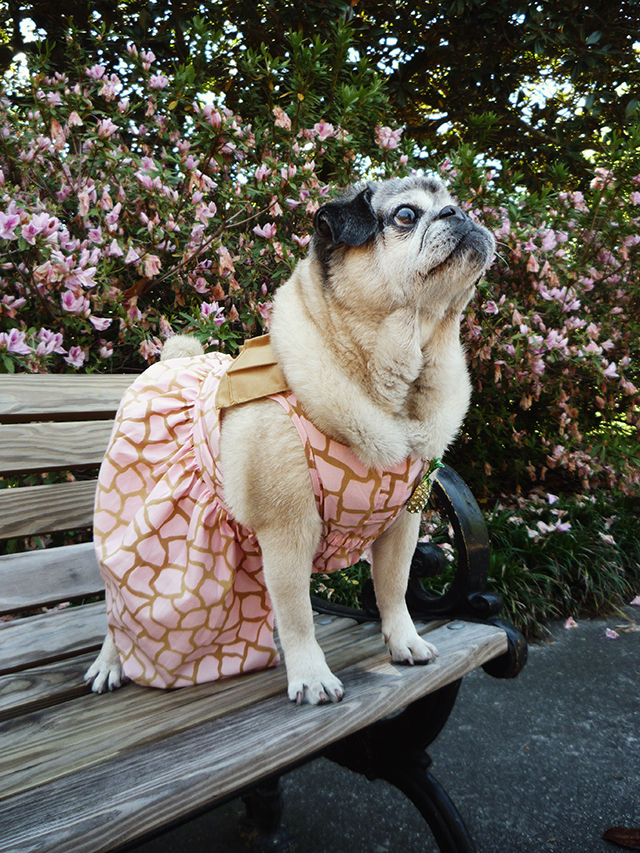 Of course our little gremlin had to bark if she didn't get her peanut butter treats fast enough between photographs—she's such a demanding diva during her photoshoots!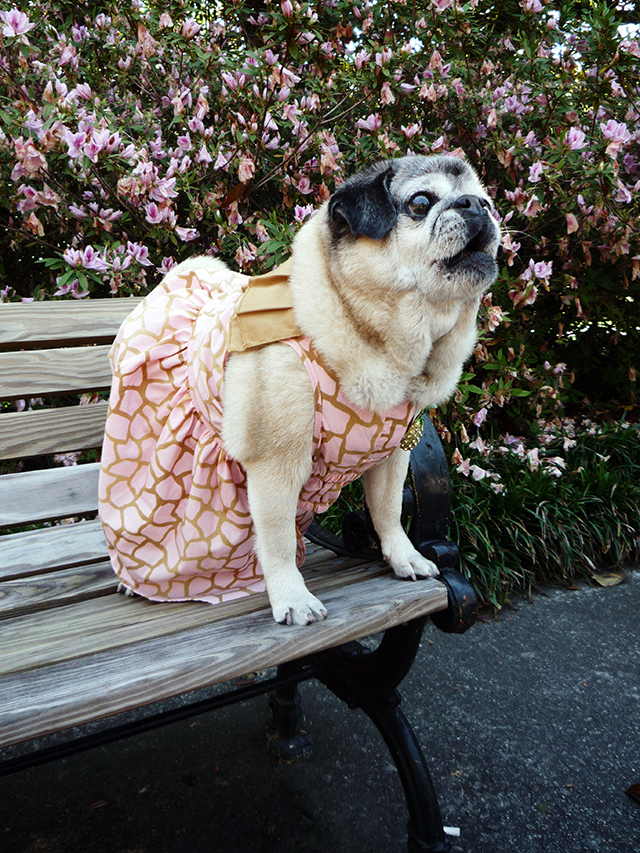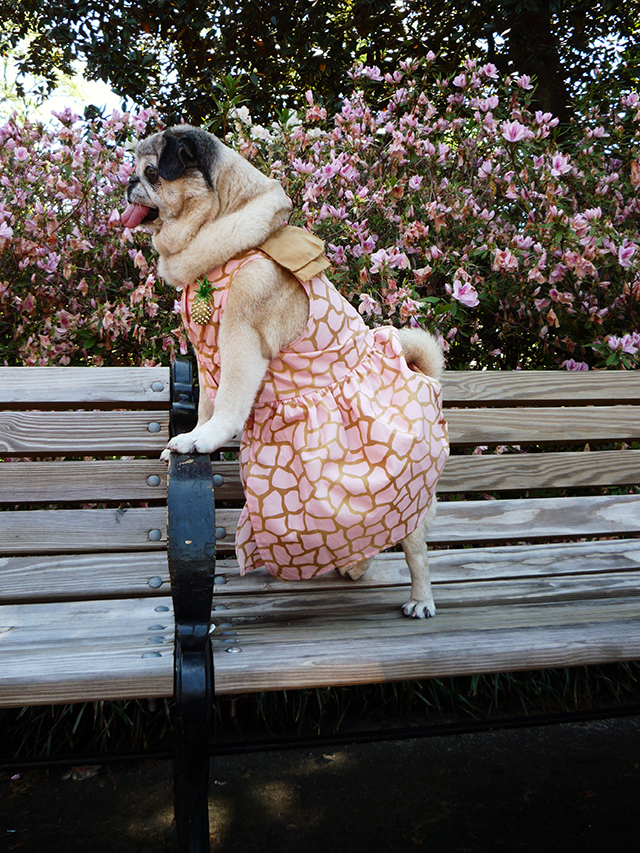 At one point during our photo session, a bride turned the corner along with her mother, sister and professional photographer and she could not handle the unbearable cuteness of Mamma Biscuit. She politely asked if she could take a photo of her holding Mamma Biscuit in the deepest Southern accent I've ever heard—and we obviously obliged!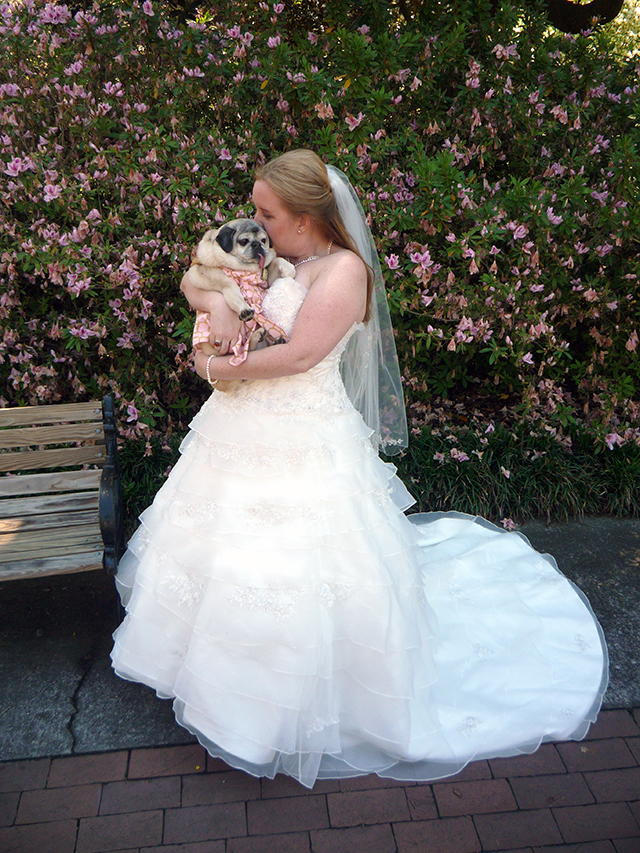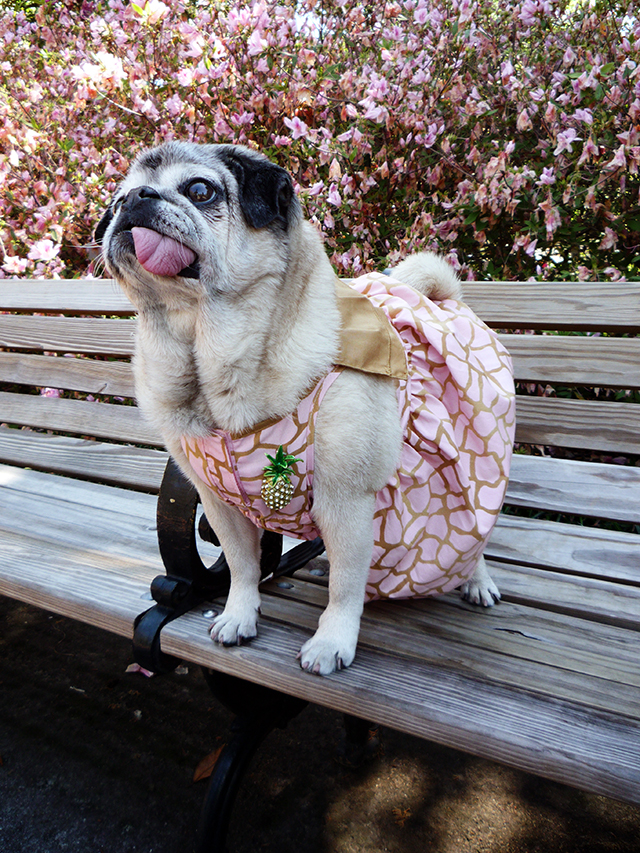 And here are a couple of portraits of me with my old lady after the bride left. There's nothing like the sight of a man wearing skintight Wranglers, cowboy boots and a Harley Davidson t-shirt holding a pug dressed like a doll—I know, I'm just sooooo gay and totally proud of it!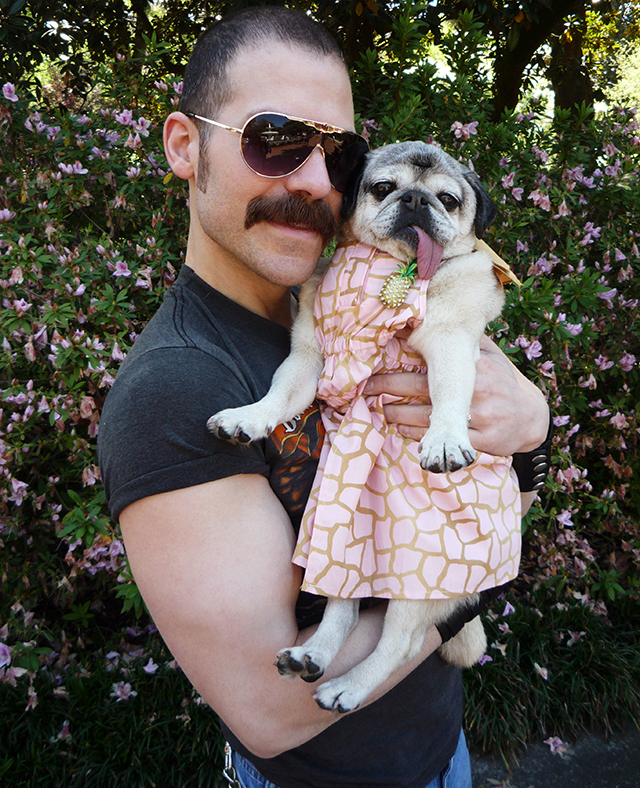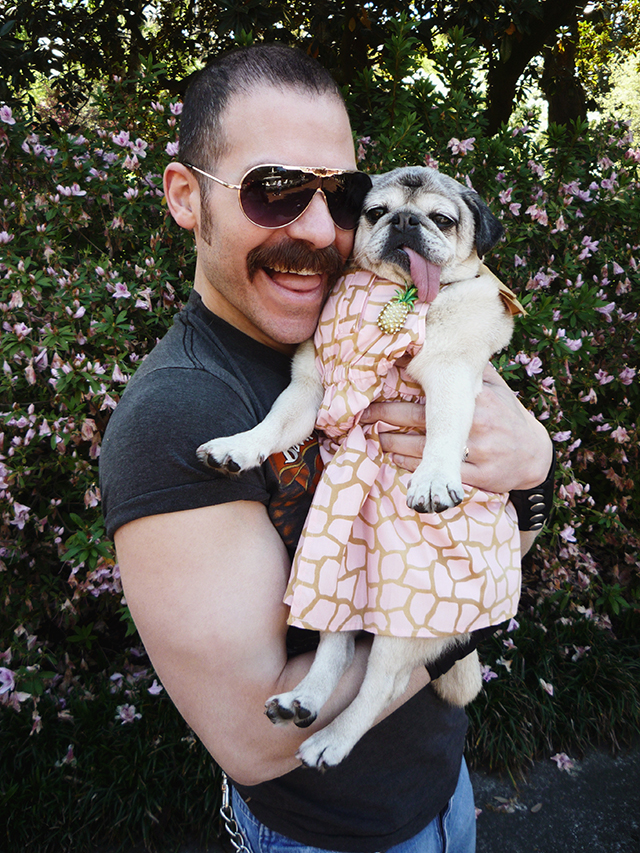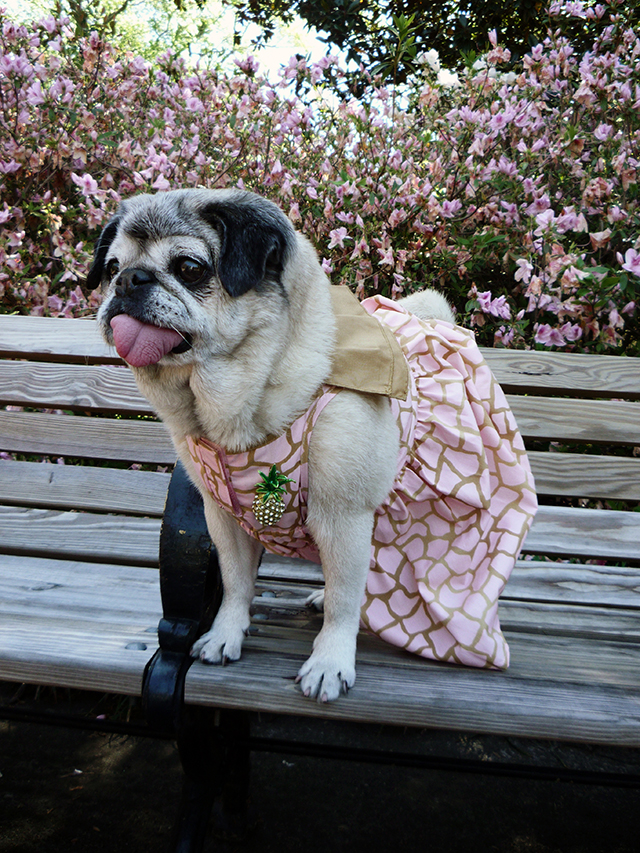 Once we had our fill of Forsyth Park, we changed Mamma Biscuit's outfit to a more casual sun dress and hit the town hard exploring all of Savannah!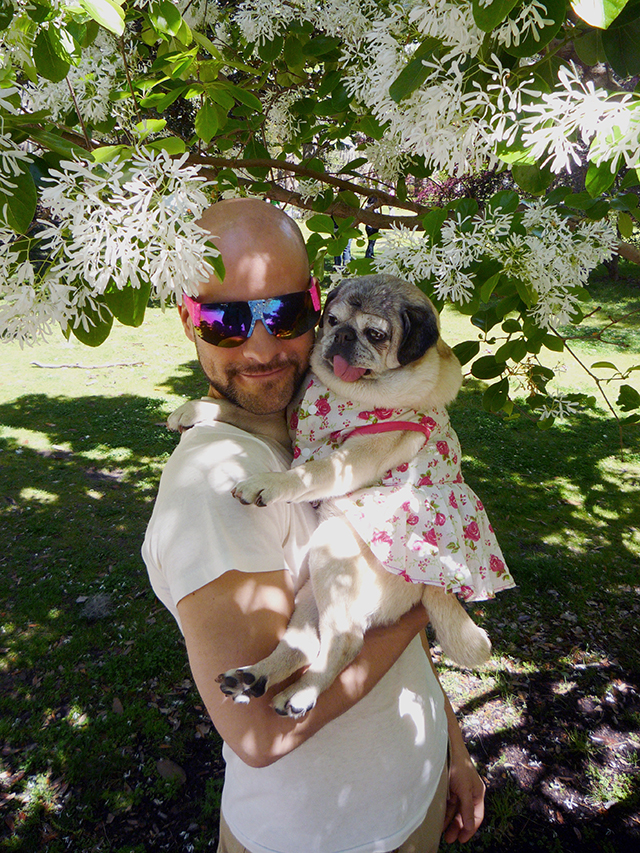 So hop on to Mamma's virtual trolley tour and take a ride, there's a whole lot see y'all!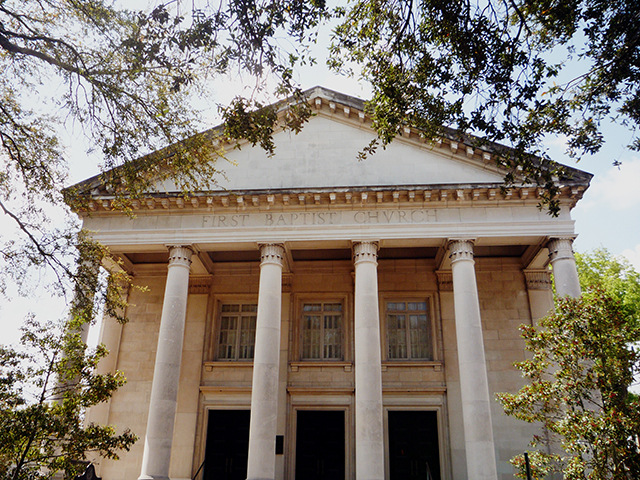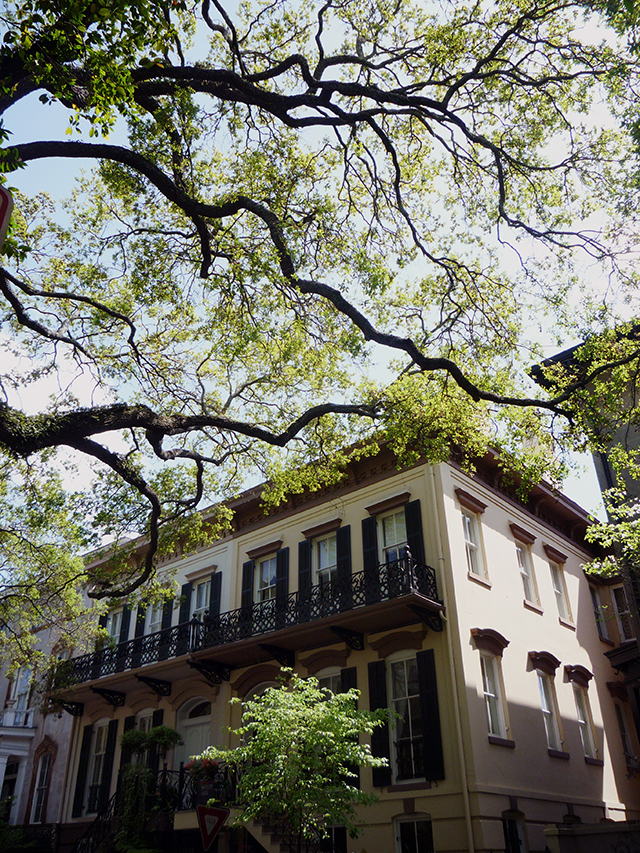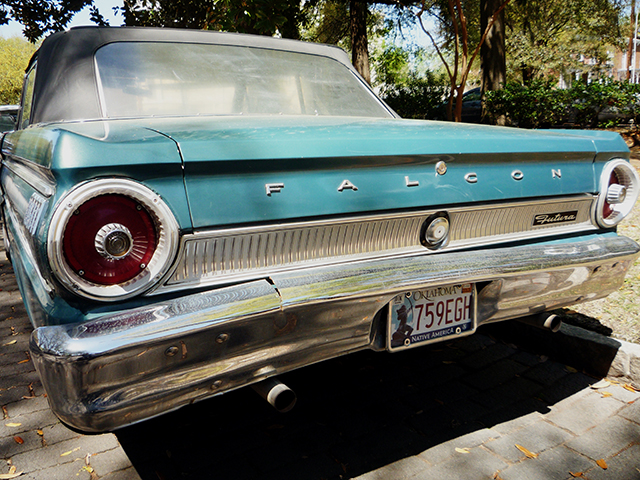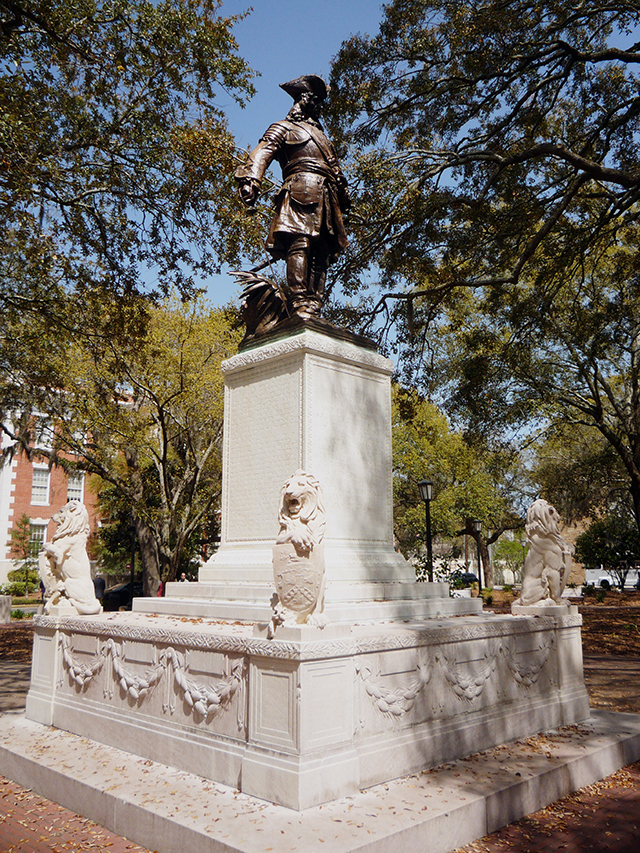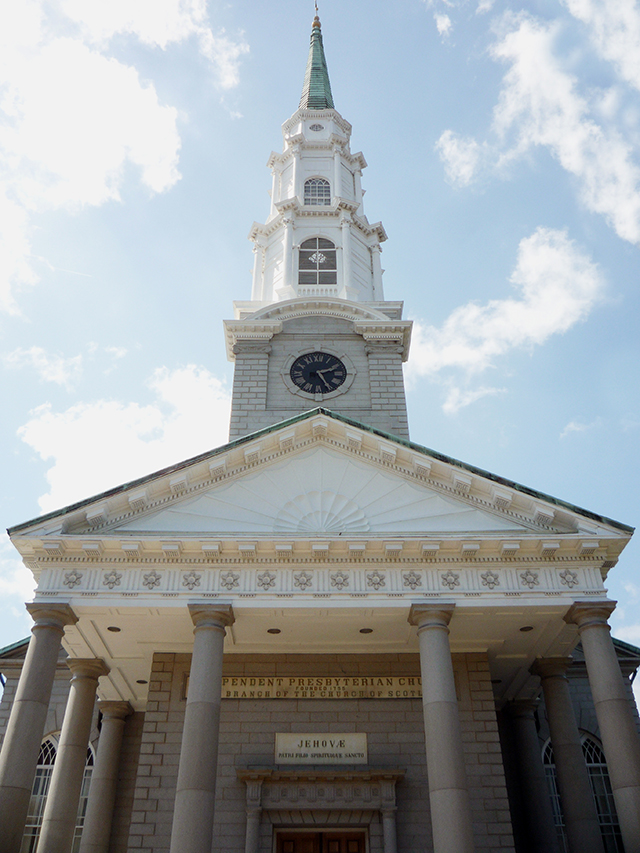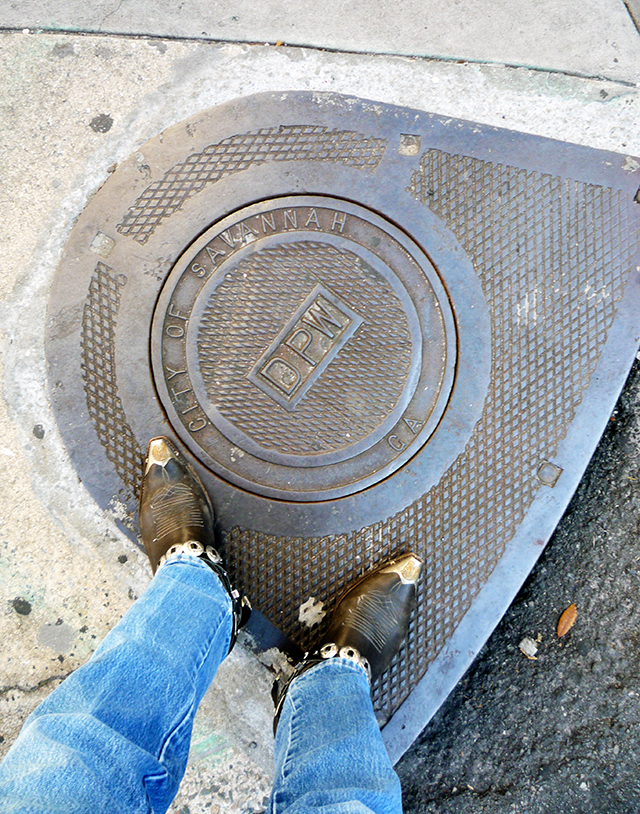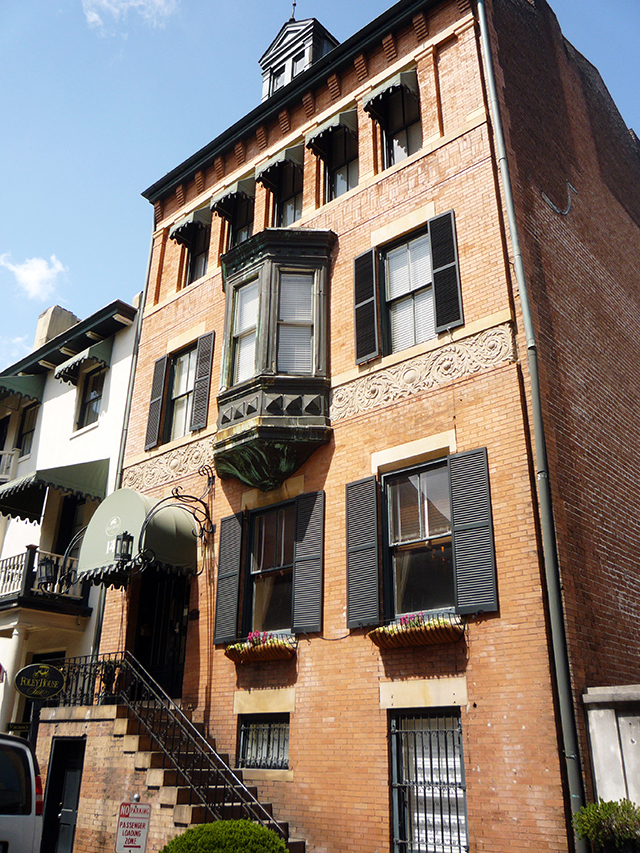 The Historic Mercer Williams House.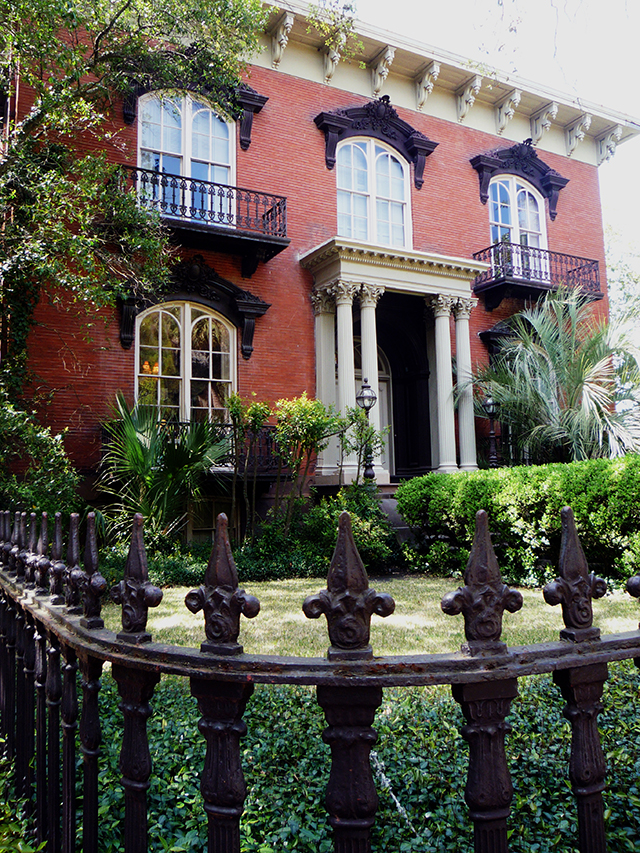 A quick snuggle with Mamma Biscuit in one of the many squares in town before we continued on with our tour!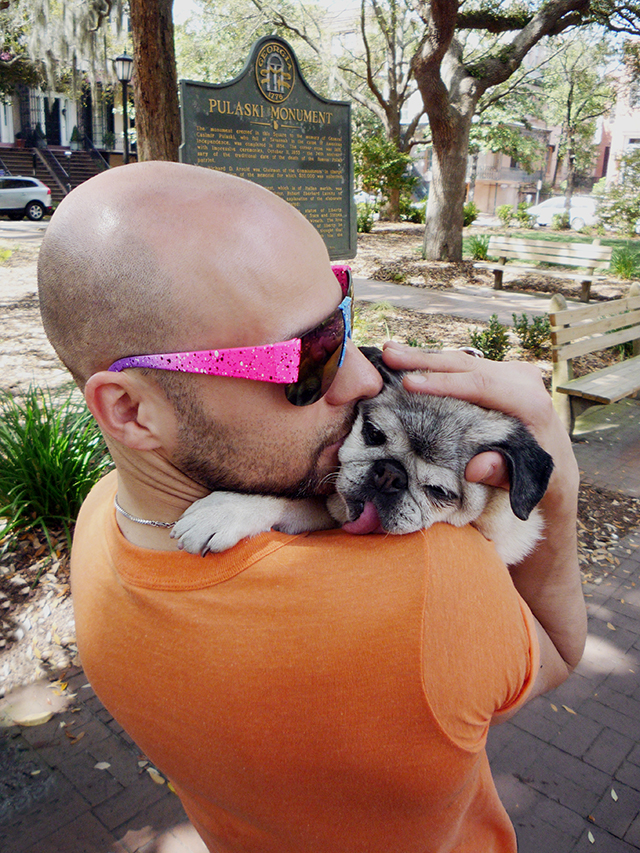 Historic Savannah Theater.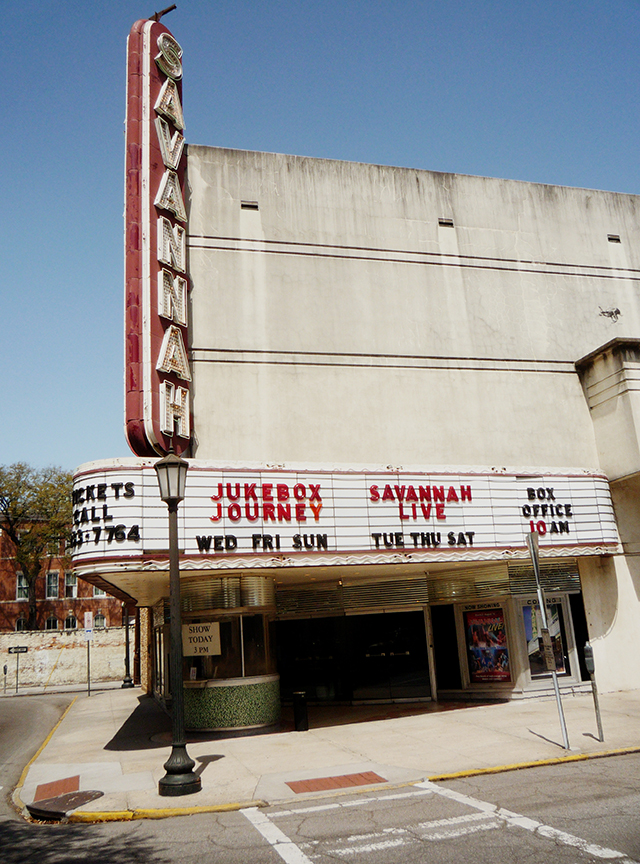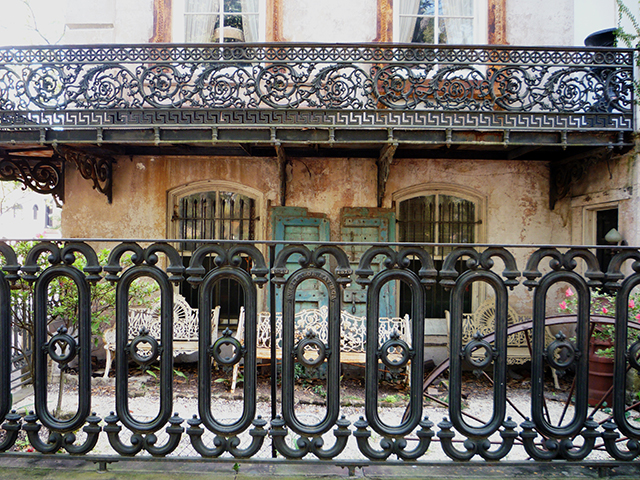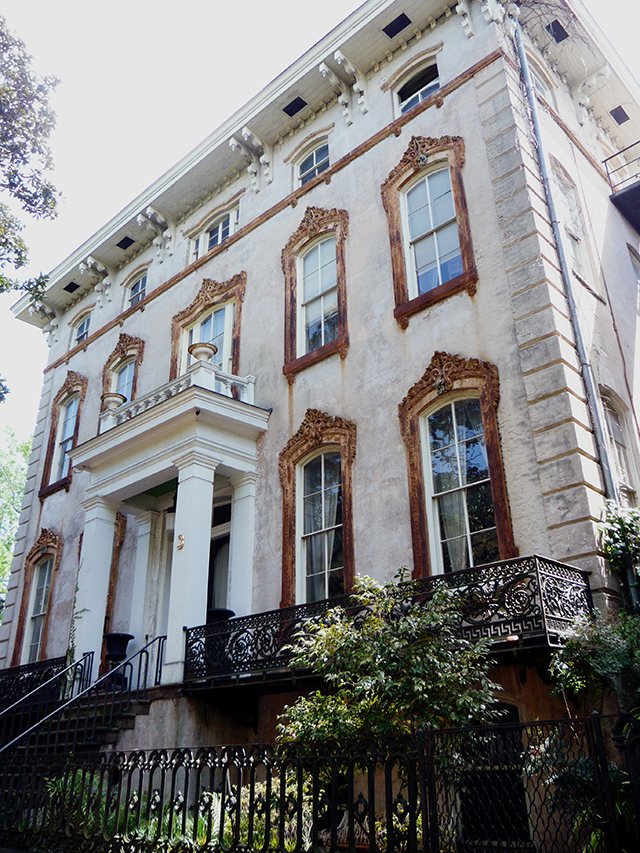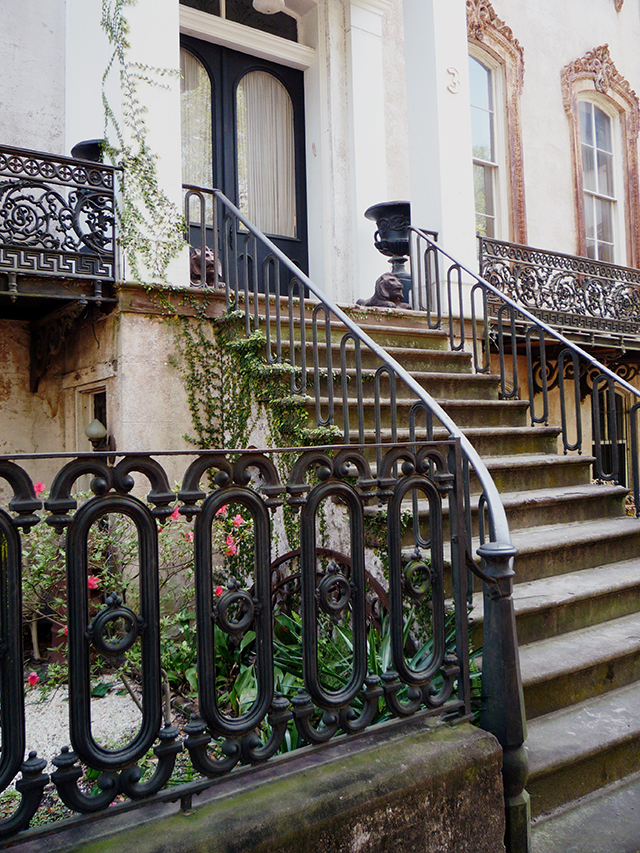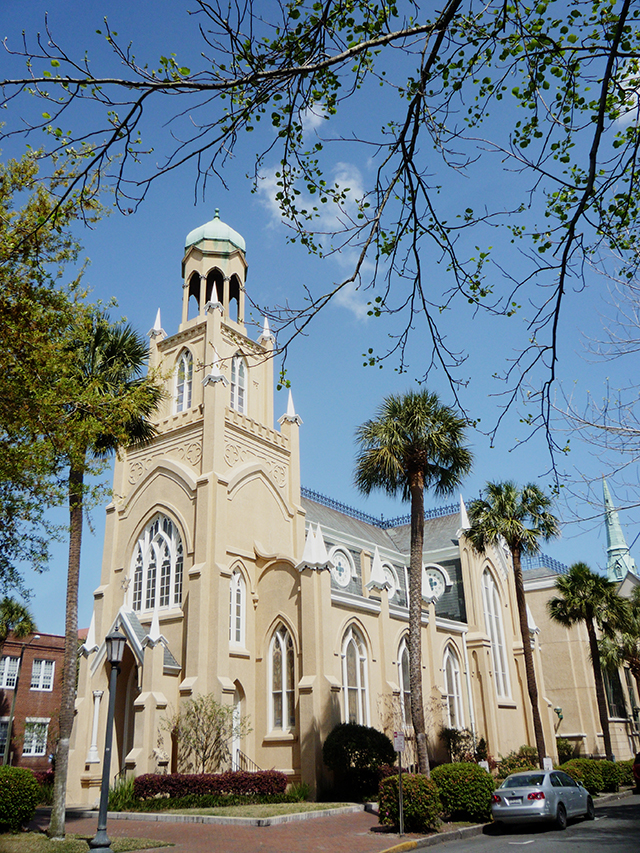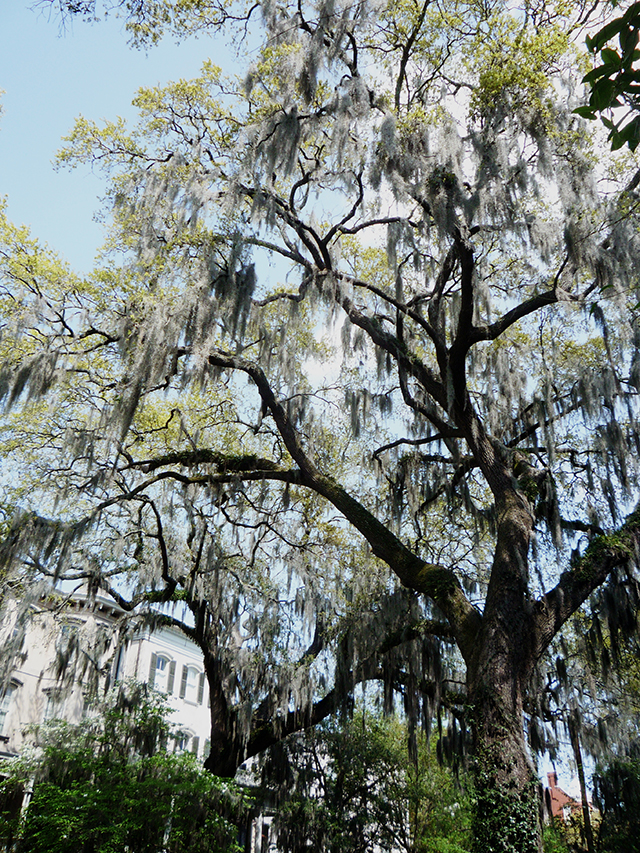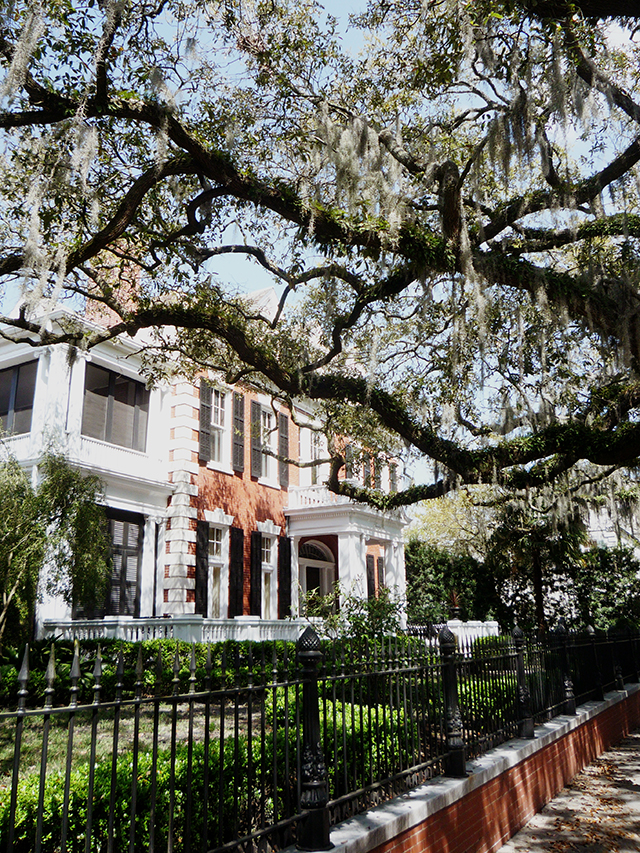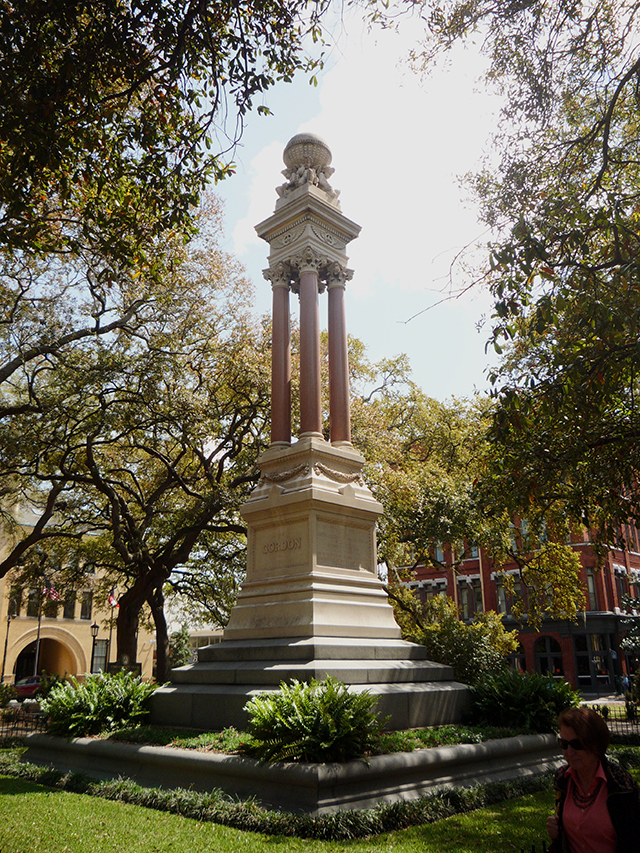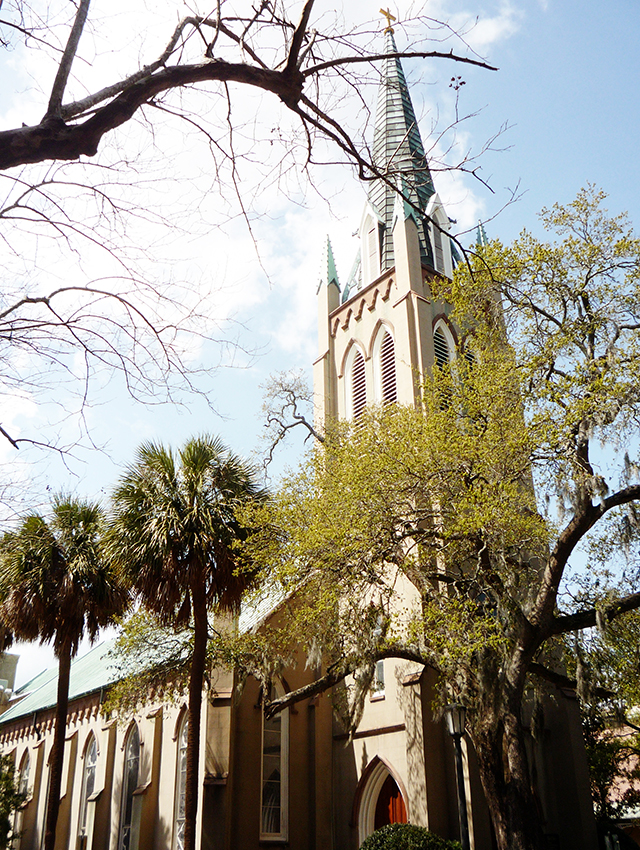 We stopped for some sorbet at Leopold's Ice Cream shop wear Mamma Biscuit was recognized by a longtime reader of Door Sixteen! She said that she recognized Mamma's extra long tongue from a mile away and that she had absolutely no idea that Mamma has her very own blog—here's hoping she begins reading our blog!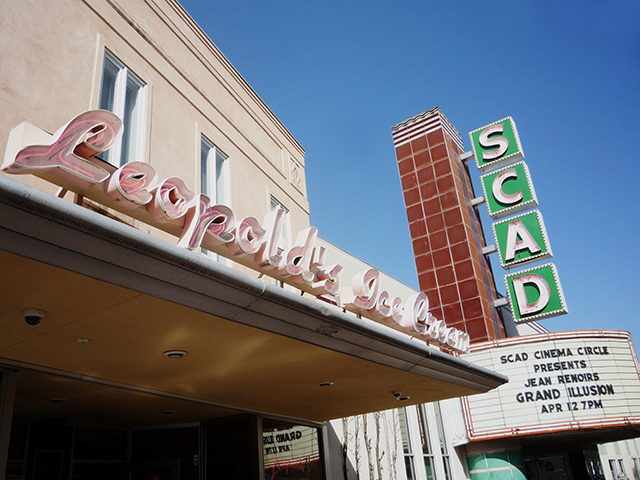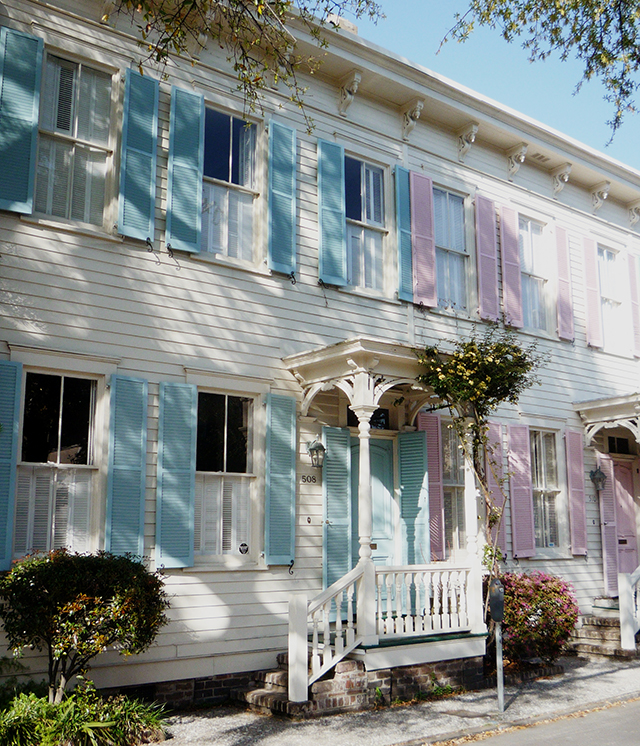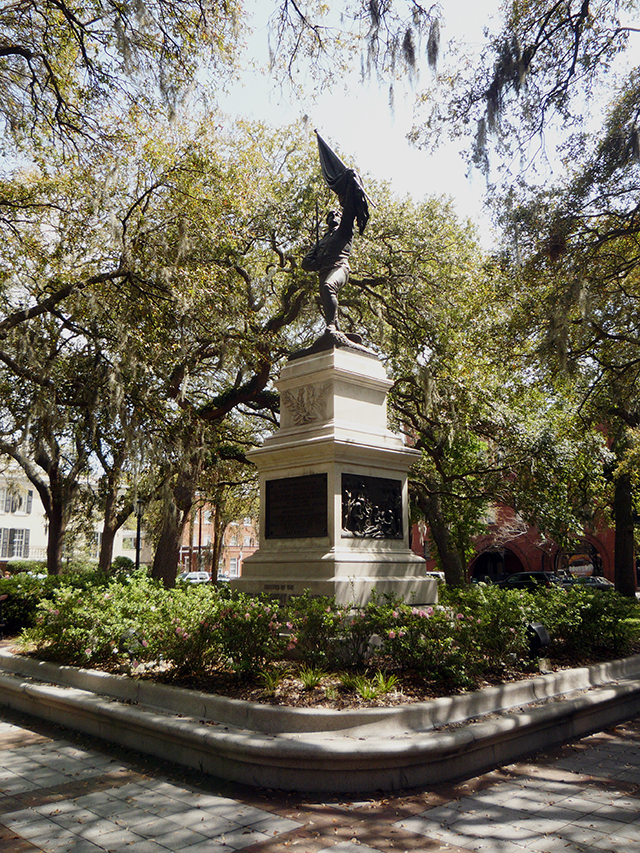 Of course we hit Paula Deen's store and adjacent Lady and Sons restaurant! Paula Deen has practically cornered every aspect of merchandising—from books to kitchen ware, seasonal items to jewelry and a whole line of interestingly named spices. We were so close to purchasing her Butt Massage spice for obvious reasons!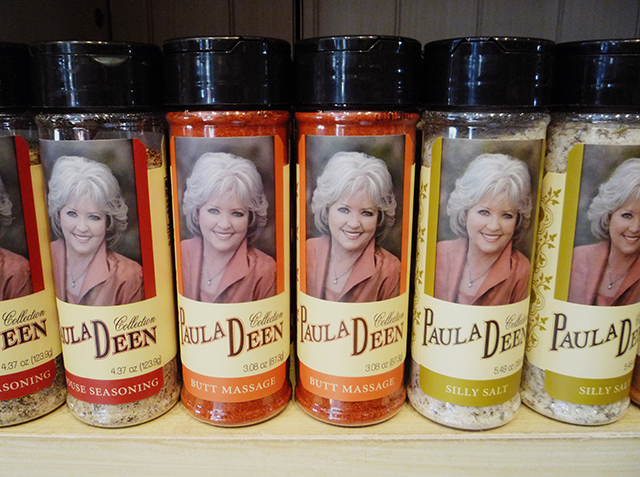 City Hall . . .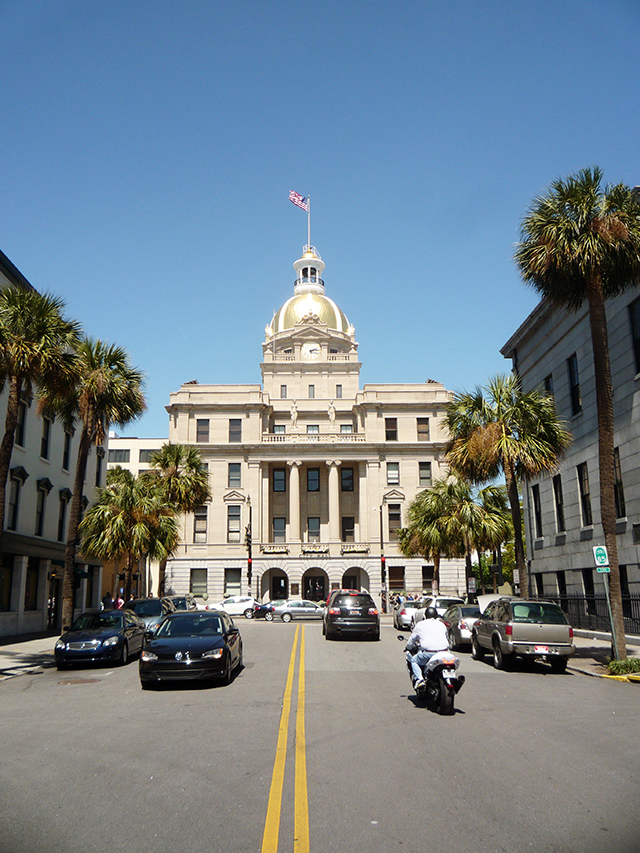 . . . and along River Street overlooking the Savannah River.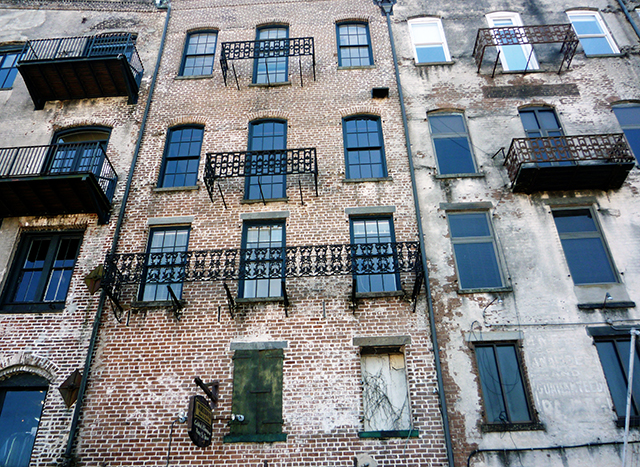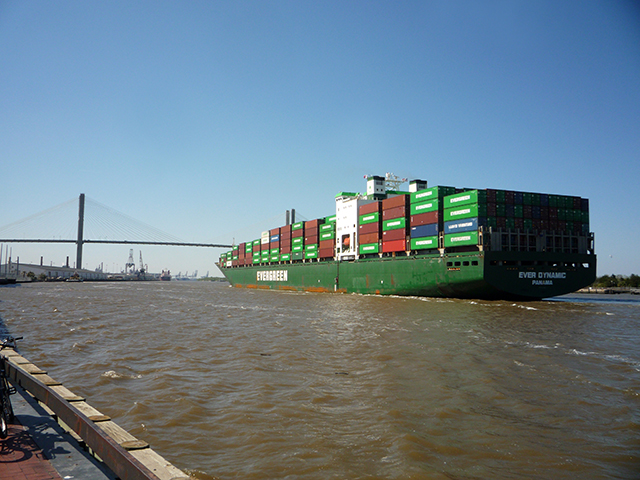 Historic Colonial Park Cemetery.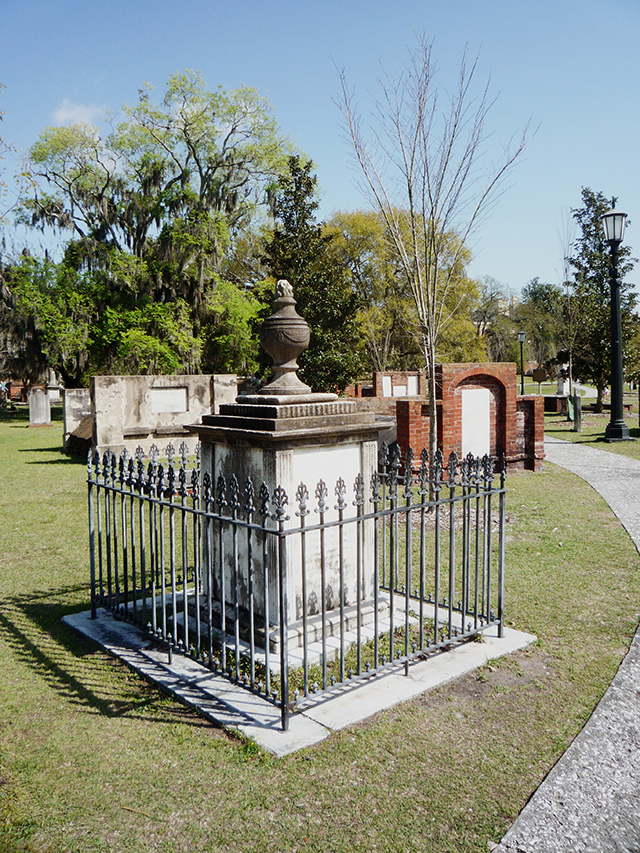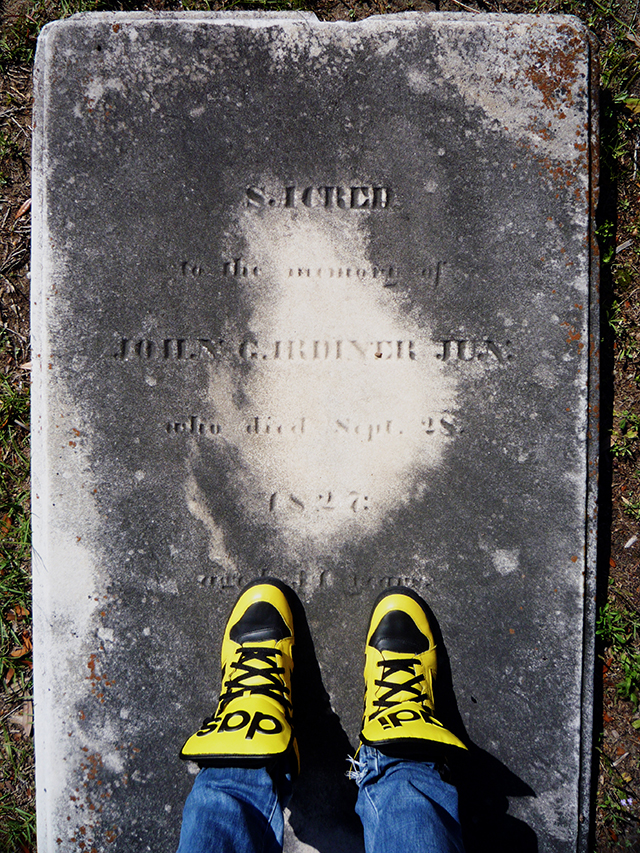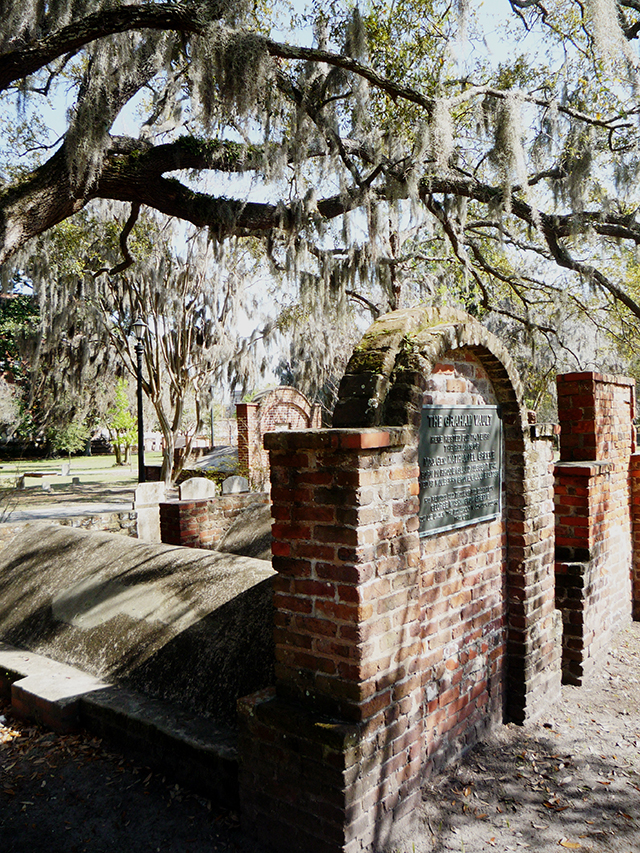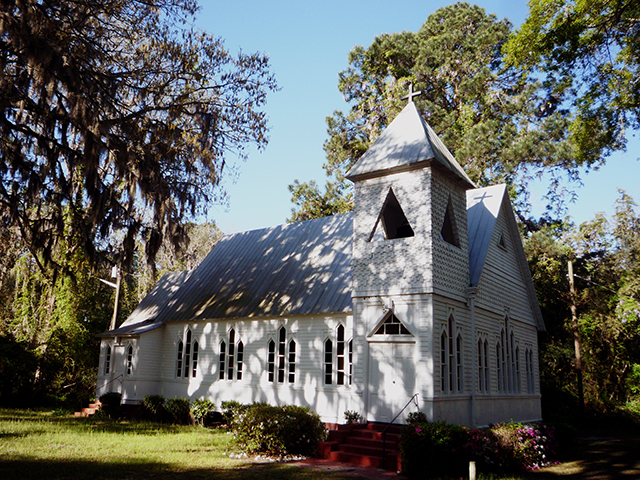 By the end of our tour, Mamma Biscuit was as snug as a bug in her travel bag, occasionally peaking her head out to assess her immediate environment. Savannah is a wonderful city filled with so much history and old Southern charm—and with a pug named Mamma Biscuit sporting an extra long tongue, we seem to fit in just fine!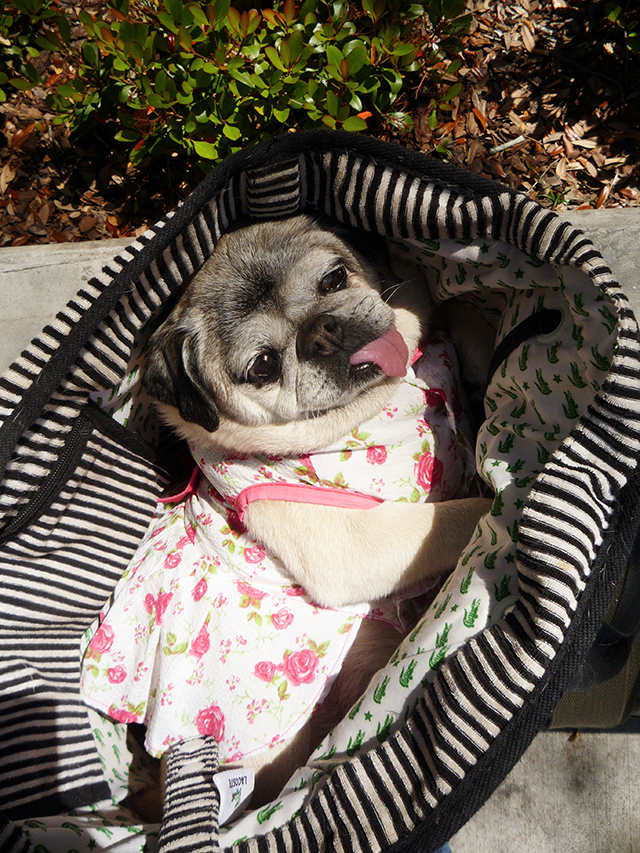 Enjoy