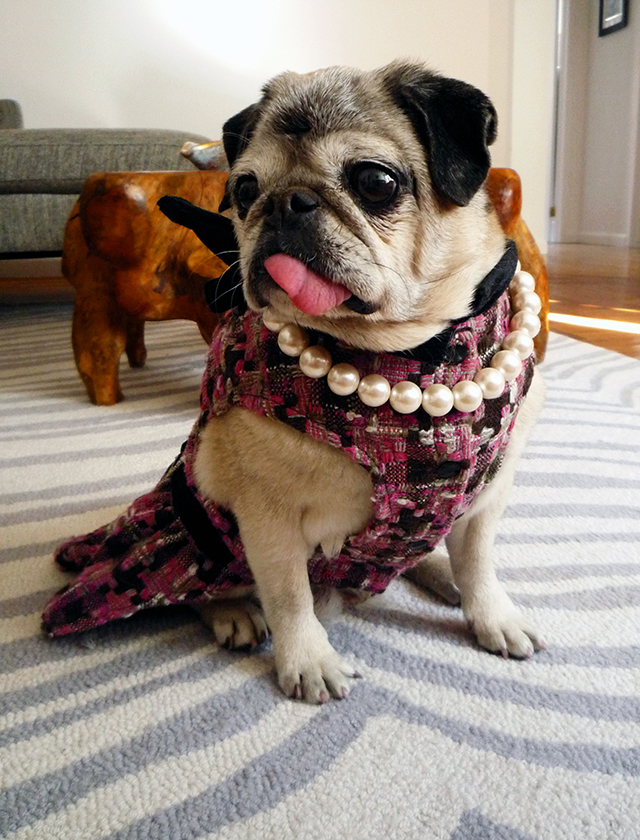 I've never really been good at keeping up with daily, weekly or monthly routines outside of going to the gym or walking and feeding Mamma Biscuit. It's probably the only reason why I simply cannot get crucial vitamins into my system—and I won't even get into brushing my teeth because I might just lose half of our fan base if I do! At any rate, I just realized that I forgot to write up a Throwback Thursday post during the months of December and January and I'm feeling like Mamma Biscuit and I have let you all down tremendously! I know how much everyone loves taking a stroll down memory lane with our favorite toothless pug on the internet. We all want to reminisce on the fabulous moments of her life. Even better than that, to have the opportunity to see unpublished photographs taken straight from the M. B. Vault! That's right folks, Mamma's life is like a Disney flick. Her moments can be taken in or out of circulation from her vault and Throwback Thursday is the time to publish it all! So it's Thursday and we're making it a throwback, people!
For starters, this Winter has been miserable! If the temperatures aren't below zero then Mother Nature is dumping snow on our city by the truck load. I think everyone living in New York City or Chicago would say Mother Nature is one big, angry BITCH this year! If it's not snow, it's ice and if it's not ice, it's wind that can make your face fall off with 5 seconds of exposure to the outdoor elements. I'm sure the Winter blues are settling in for anyone who's living on the Eastern side of this country and the only way out of this slump/depression is to bring some high-fashion-Mamma-Biscuit-realness into your life. I know that when I'm personally depressed, scrolling through a few photos of Mamma Biscuit in a Chanel bouclé dress with black velvet trim and a set of giant Nan Kempner pearls around her neck can be more effective than downing a whole bottle of Prozac and chasing it all down with a tall glass of lukewarm vodka!
Now before we even go any further with this post, I would like to shed some light on something very important that is going on in the fashion world currently. As you all know by now, Kanye West has been hounding Anna Wintour like a heroin addict does a drug dealer about getting Kim Kardashian on the cover of Vogue magazine. Now I know what you are all thinking and believe me, I agree! Why the fuck would Anna Wintour even entertain such a blasphemous idea? Kanye can run his mouth all he wants about Kim while simultaneously trying to convince everyone that he's a musical genius but the truth of the matter is, Anna Wintour has already selected a far more suitable model for her February, 2014 issue—and her allure is not a big ass but rather a very long tongue! That's right y'all, please help me congratulate our little gremlin for landing her first Vogue magazine cover—the canine issue!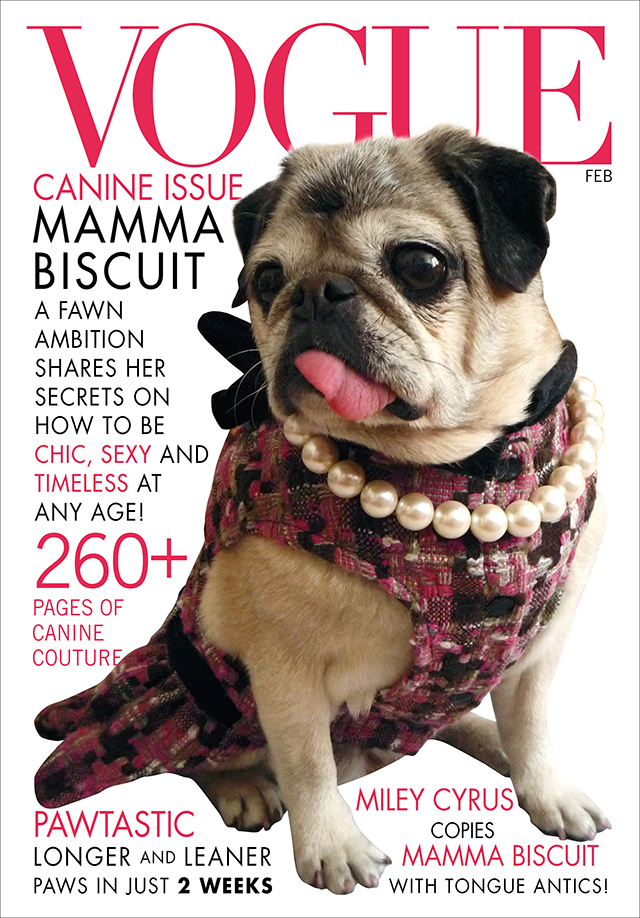 While reliving these photographs in late January, I decided to send them off to Grace Coddington and Anna Wintour over at Condé Naste. The moment Anna laid her frog eyes on these photographs, she took all of her draft boards for the February cover and threw them in the trash! Within minutes, André Leon Talley rang our phone off the hook to let us know that Mamma had landed herself on the cover! Not only did she land the cover slot but she has a full 4-page editorial spread on the inside where she shares her secrets on how to be chic, sexy and timeless at any age!
The throwback photographs below are featured in the issue.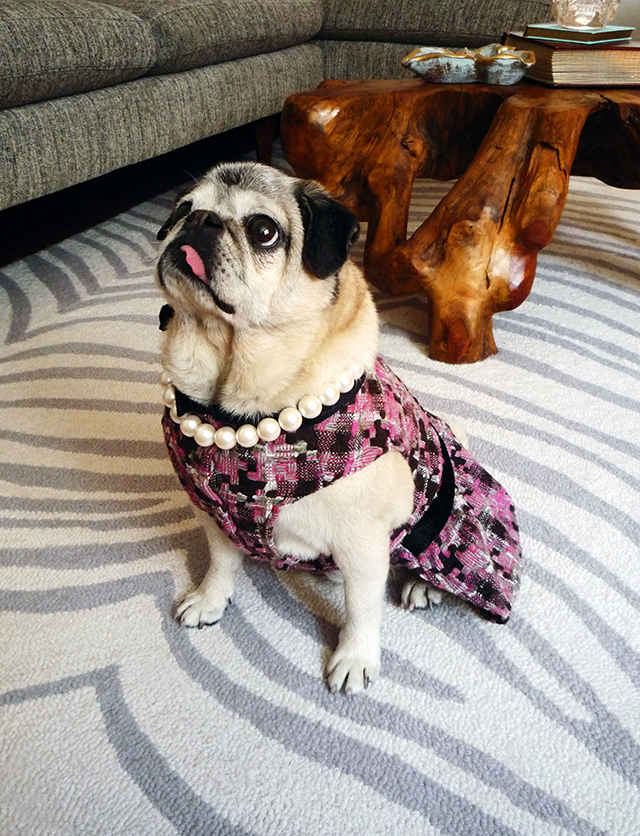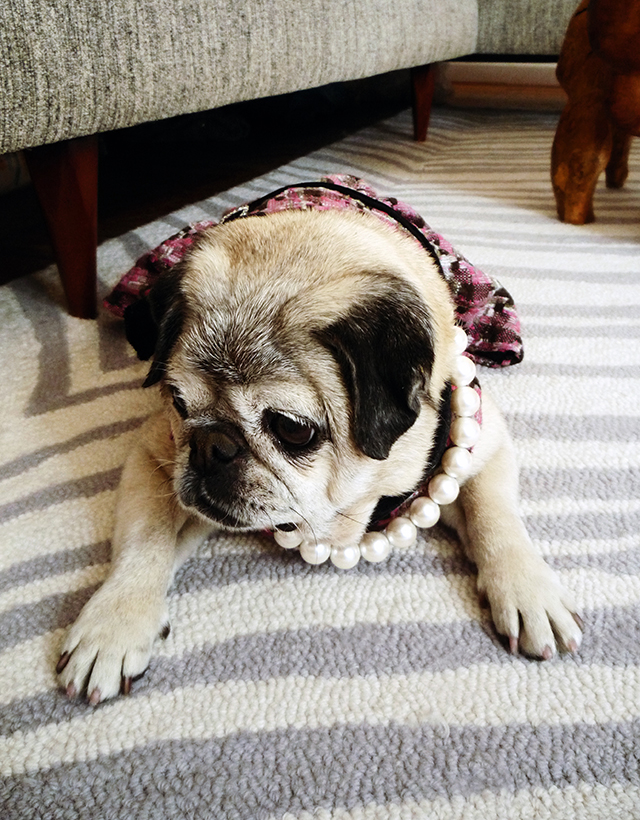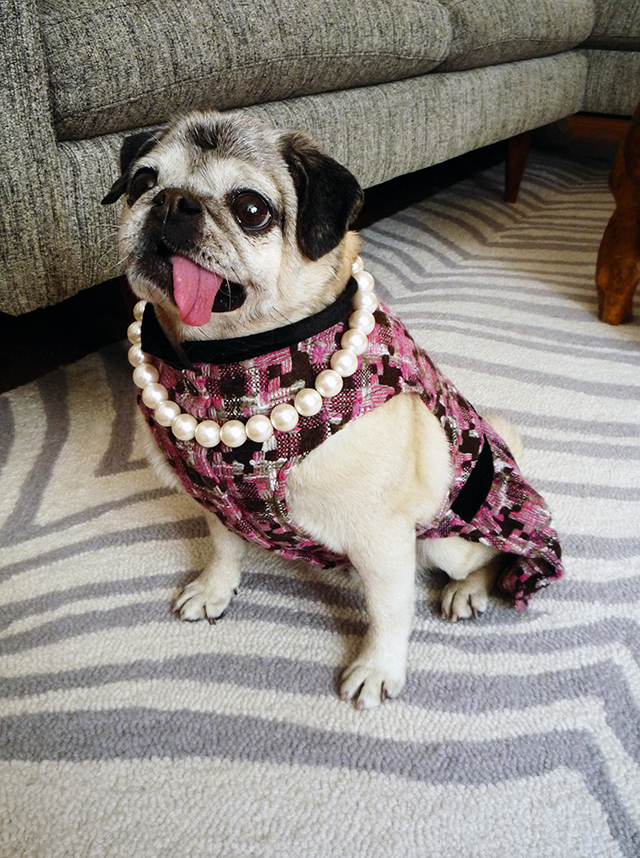 Kim Kuntrashian err I mean Kardashian can only dream about possessing one tenth of Mamma Biscuit's style, grace and poise and despite the fact that I made this entire ridiculous tale up to entertain you all during this cold, miserable month of February, the truth is, Kim Kardashian is and will always be "off brand" with Vogue magazine and Mamma Biscuit and everyone outside of Kanye West and Kris Jenner knows it!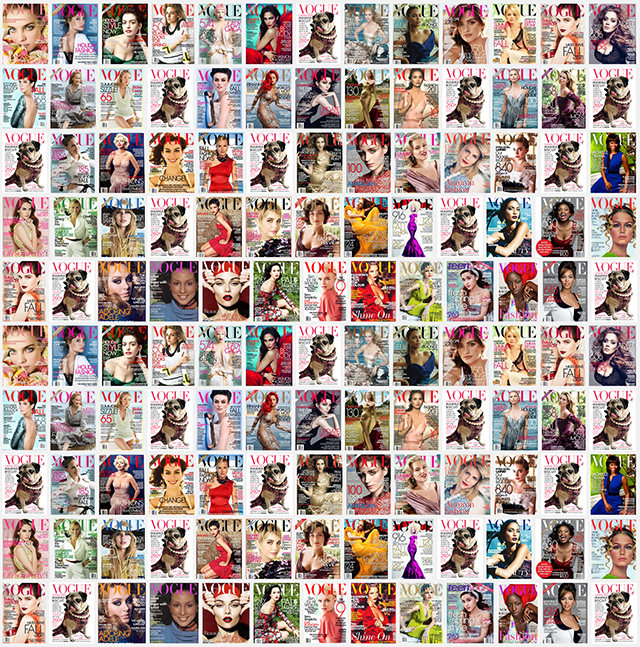 Enjoy and a happy return to Throwback Thursday!