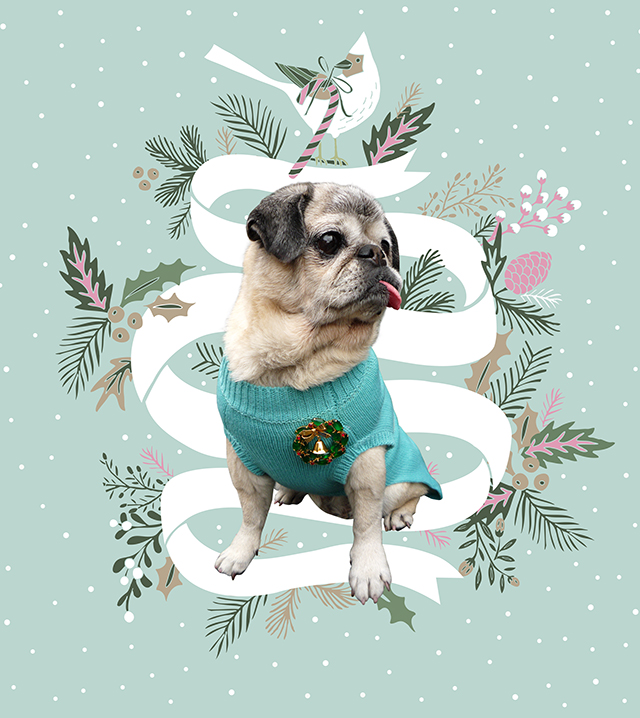 The arctic weather we've been having lately in the Northeast has really made Mamma Biscuit want to hibernate. Who could blame the Biscuit Lady—the temps are minus zero degrees, rendering her tongue and wet nose frozen solid. Every time we put her paws down on the concrete for a quick walk, she winces from all of the rock salt thrown onto the sidewalk. What's worse is having to walk Mamma passed the many piles of dead Christmas trees flanked along the sidewalks throughout our neighborhood—all dead and under heaps and mounds of black snow with spots of urine everywhere. It's like a graveyard of sorts on almost every street corner in this city and the deceased here is Christmas—our beloved Holiday that we Biscuits plan for all year long! See, the only good thing to come out of a blizzard (besides holing up in the apartment watching a marathon of Law & Order while eating large amounts of sodium-based foods) is the nostalgia we get for Christmas! When Amy Freeze, chief meteorologist on Eyewitness News (and yes, that's actually her name) calls for another strain of Polar Vortex in the forecast, I think of Christmas! What can I say, snow on the ground and wind chills that make my face fall off the moment I step outdoors is the atmospheric description of Christmas in my book! So as the last week in January approaches, we Biscuits start to get nostalgic for Christmas all over again. I know, you all probably don't share the same love for Christmas the way we do but to us, Christmas is an all-year affair—and as of today, only 334 days way! So if you too feel depressed about the end of the Holidays and need to be nursed back into the spirit without the help of prescribed or illegal drugs, then come along and check out Mamma's mid-January Christmas picks. If this doesn't inspire you to scour the internet for more Holiday wares that you probably don't even need, then I don't know what will!
If there is one object out there that I love to appropriate for a Holiday ornament, it's a piece of chandelier crystal. I can't even begin to tell you how incredibly excited I was when I stumbled upon these crystal ornaments at Tinsel Trading Company two weeks ago—priced at fifty percent off.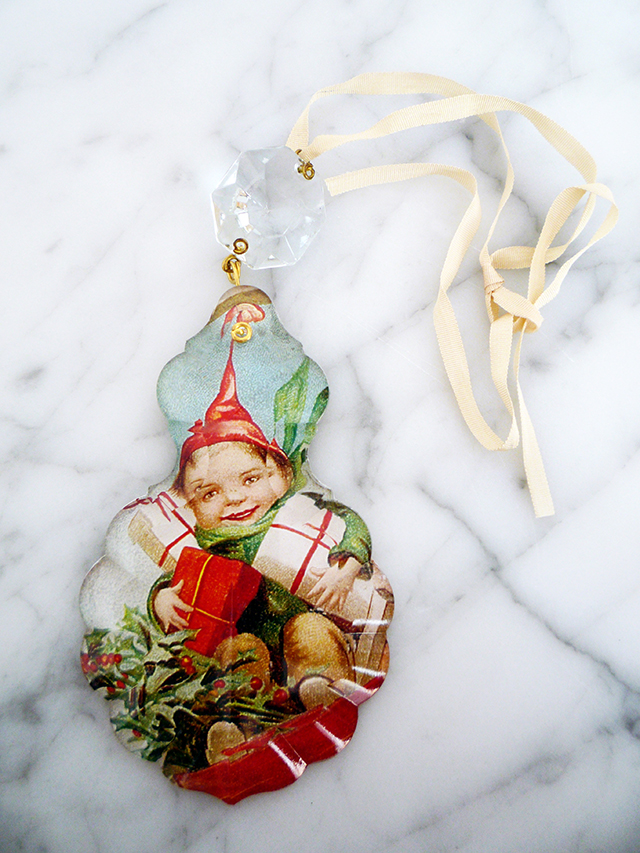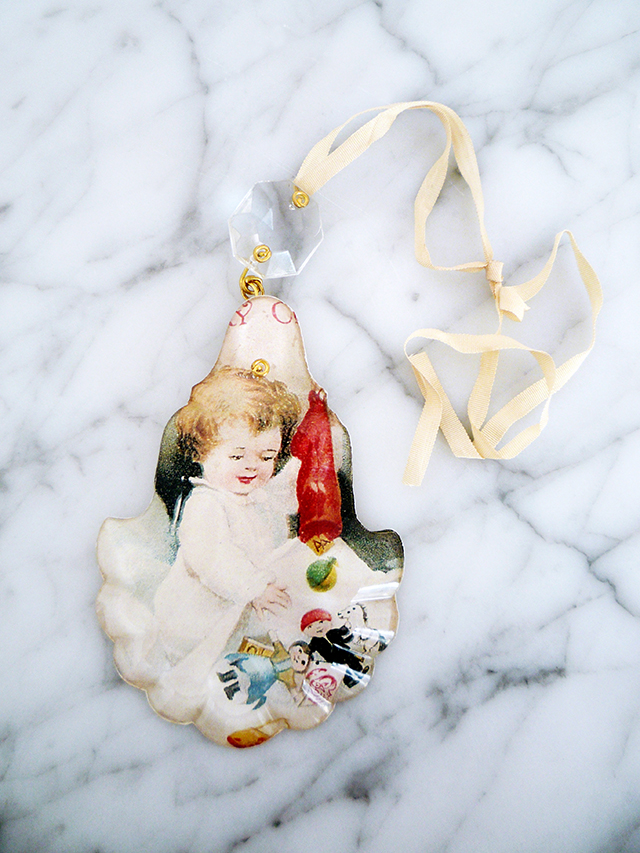 Not only was I excited, I felt stupid! Why you ask? Because I wasn't clever enough to come up with this idea on my own for an ornament. What a fabulous way to showcase a vintage holiday vignette. The staff at Tinsel handcrafted each one of these ornaments by simply adhering vintage cards to the back of the crystal. The front of the crystal almost looks hand painted, that's how rich the colors show through the glass. Never sparing on detail, they made sure the back of the crystal was just as adorned as the front with illustrations of sheet music from Holiday carols.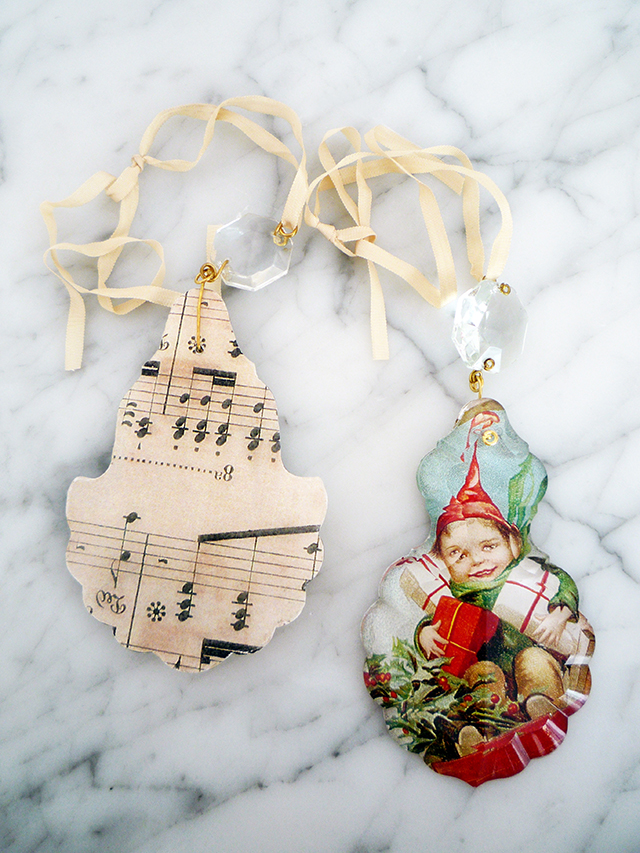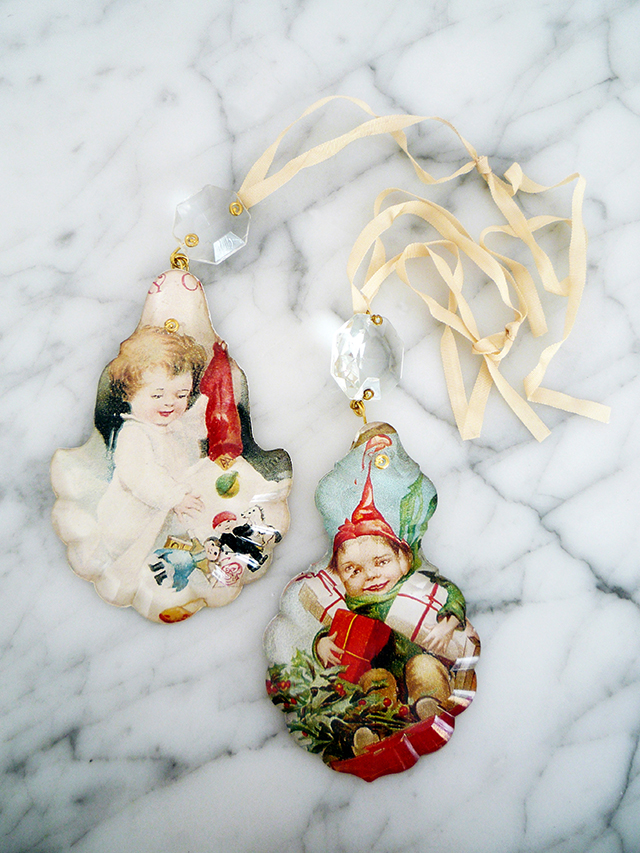 They only had three left and I only purchased two because the third was actually damaged! I can't wait to hang these lovely ornaments on my hallway garland next year!
Second on our list of new ornaments are these stamped circular paper ornaments. If you've been following Mamma Biscuit and her Holiday decor through the years then you know just how much we love a variety of paper ornaments, both vintage as well as new.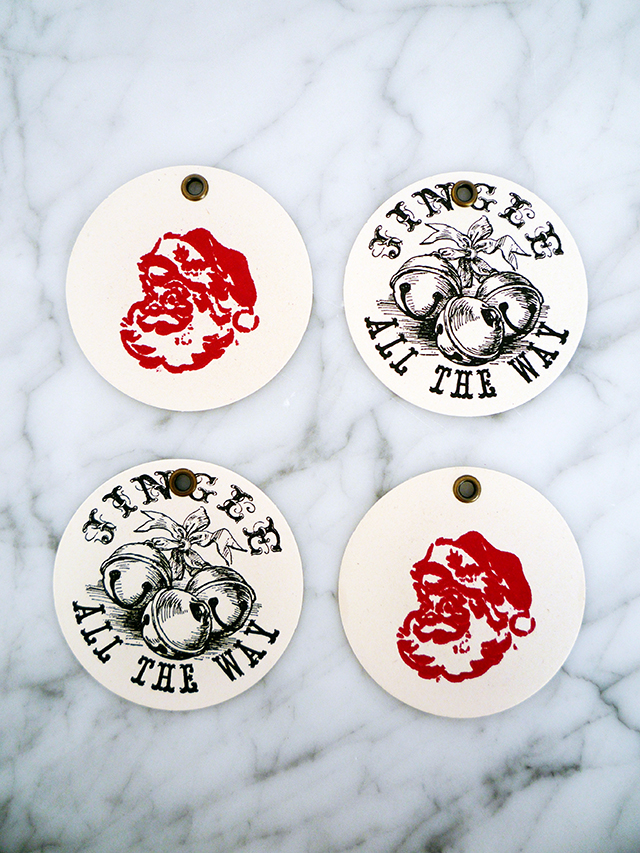 The stamping on the black "jingle all the way" ornaments are slightly debossed into the paper and the red Santa head is flocked—talk about a tactile experience!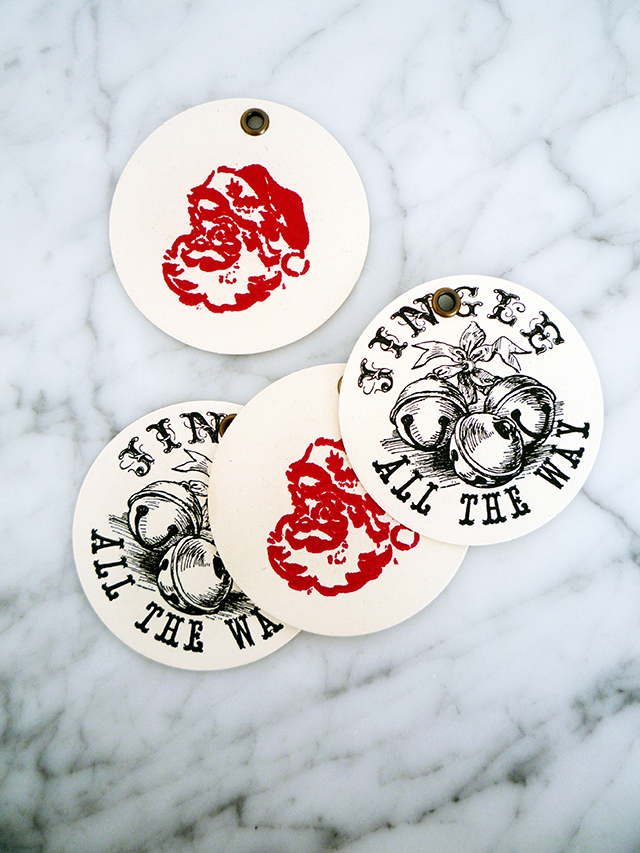 Our last mid-January Holiday pick is this giant circular glass ornament that the clerk at Tinsel Trading Company actually gave to me free of charge. Now don't be jealous of my boogie, I'm one of their loyal customers and they know how to take care of me when I walk in—they basically roll out a red carpet and force me to take a photograph in front of a step-and-repeat! All exaggeration aside, this ornament is quite a substantial piece.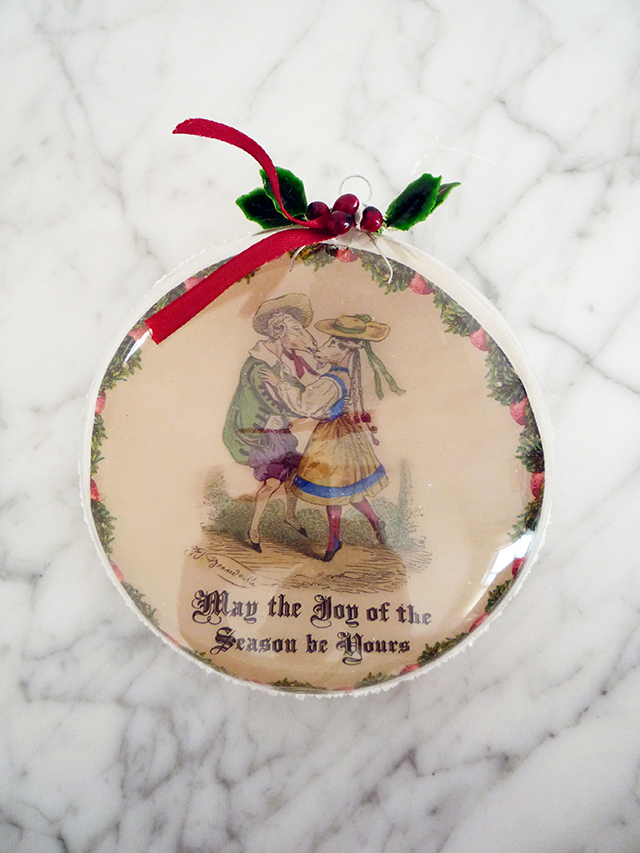 Just like the chandelier ornaments, the staff at Tinsel adhered a vintage vignette to the backside of this glass ornament for depth. Showcased inside is a goat couple dancing with the words, "may the joy of the season be yours" inscribed below them! I'll have to figure out a spot on my garland to highlight this beauty although by next year, I'll probably acquire ten more just like this one which will require a whole new tree at that point. YES, I know, I'm obsessed and truthfully, that's why you come to Mamma's little corner on the web, to read all about my obsession with Christmas!
So that's it for now folks! As I said earlier within this post, Christmas is only 334 days away and it's never too early to start planning—especially when your holed up in your apartment because mother nature is dumping 20 inches of snow outside. Ebay and Etsy can be a great way to weather any storm!
Enjoy