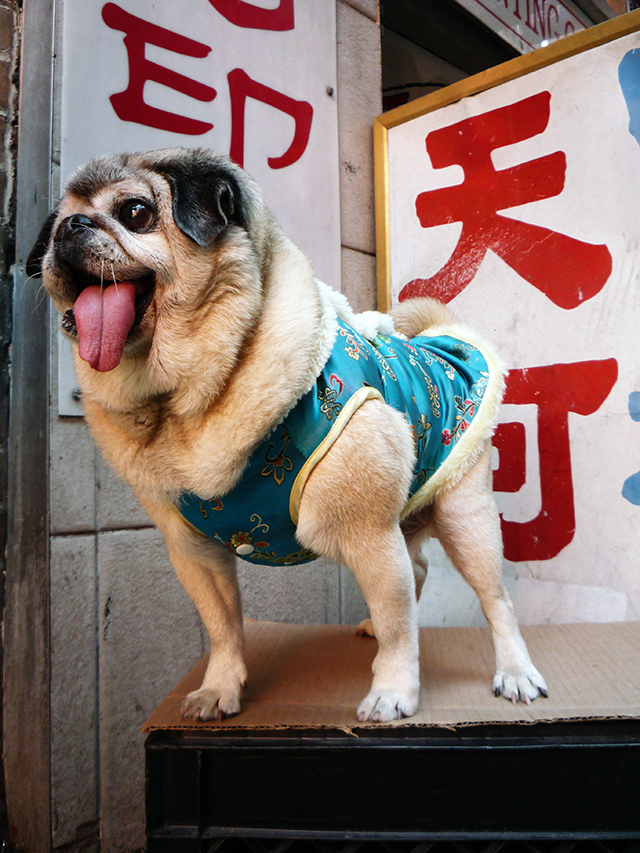 I have a confession to make: I have been secretly daydreaming about taking Mamma Biscuit on a grand trip to China so that she can reacquaint herself with her homeland roots as a pug. Seriously, since the very first day that Tommy and I adopted her from Curly Tail Pug Rescue (nearly six years ago) I have been running my mouth to everyone about touring the Great Wall of China (among other sites) with Mamma Biscuit by my side. Wouldn't that be fabulous to see our little gremlin trucking along the ancient walls, channeling her ancient Chinese roots with her tongue dangling down to her knees? Pugs are Chinese royalty dogs and you all know that Mamma Biscuit is the Queen of our pantheon. Hell, she's the Queen of all pugs on the internet worldwide. Mamma exudes so much royalty that she makes Kate Middleton look like a schlub from the English country side. For her, it's innate! Now pugs have a very rich and amazing history that can be traced way back to 700 BC at the time of Confucius when they were known as lo-sze. The breed is considered one of the oldest canine breeds today. Perfect, Mamma is about to approach her 14th birthday this July so she knows a thing or two about being old. Aside from Tibetan monasteries, only members of the Chinese imperial household were allowed to own these small-nosed dogs who always stayed by their master's side even during royal occasions when foreign guests were present. It is said that female pugs were held in high esteem so much so that they had the same rank with the wives of the emperor. WOW, I'm sure Mamma Biscuit would have made an Emperor's wife green with envy with the amount of attention she would have stolen from her husband had she been alive back in those times. I mean, Tommy fights a continuously losing battle when he tries to compete with Mamma Biscuit for MY attention, that's for sure! Anyway, this VIP treatment was true during the time of the great emperor Ling To (168-190 A.D.) who also ordered that his pugs be guarded by the palace's soldiers and be fed with only the best food. He greatly loved his pugs that anyone who was caught attempting to steal a pug was meted a death sentence. At any rate, the reality of Mamma Biscuit traveling to the Far East will remain a pipe dream indefinitely because the last thing I would want to do is subject our little gremlin lady to a stressful 15-hour flight across the globe—not at her age. So I thought that the next best thing was to take Mamma Biscuit down to Chinatown here in NYC to see if it would spark the same energy in her little puggy
heart . . . and it sure did. So come along for the tour.
Now choosing a specific street in Chinatown to photograph Mamma Biscuit was literally a no-brainer. For those of you who have never been to New York City, know that the most scenic street in Chinatown is the iconic Pell Street. Short and narrow, lined with brick apartment buildings, small storefronts, and an abundance of awnings and flags, the abrupt end at Mott Street gives Pell Street a sense of intimacy and makes it the "go-to" street for filmmakers looking to capture the heart of NYC's Chinatown. We arrived super early Saturday morning before any of the fruit stands and fish markets opened up. We found a little nook in the corner in front of a red and blue Chinese sign for a printing facility (I think) to set up Mamma's throne: a milk crate!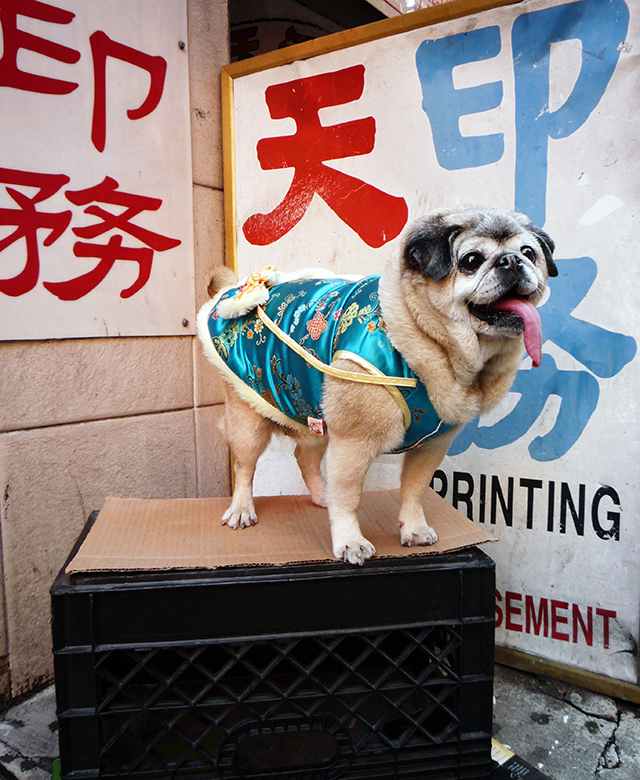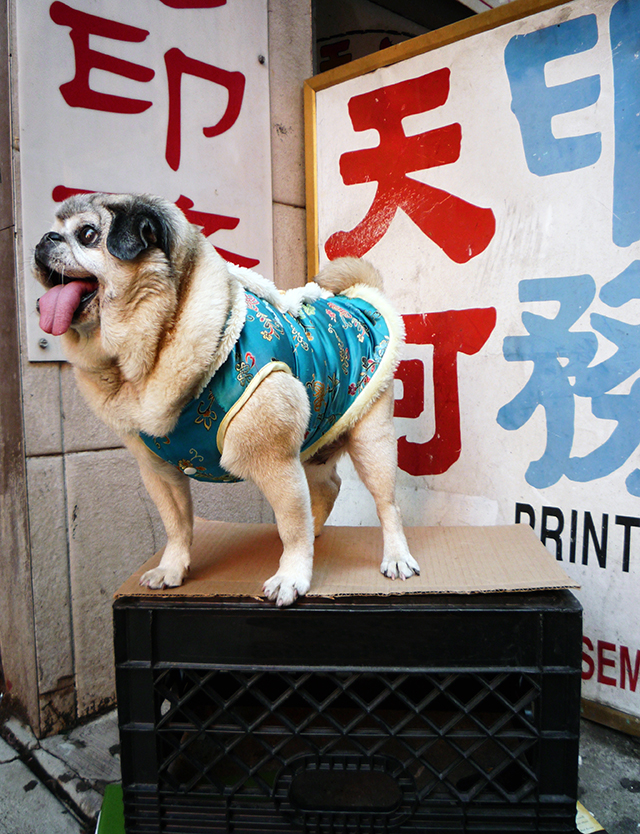 We then outfitted our little critter with her very own genuine silk embroidered Chinese dress/jacket in teal with yellow piping. Lined with pale yellow faux fur, this dress/jacket is equipped with a little silk pouch that serves as a change purse for when Mamma needs to run to the open markets to squeeze a zucchini or two. It also doubles up as a condom pouch in case she wants to go gallivanting with her pug girlfriends in downtown, Schanghai on any given Saturday night. Safety first people, safety first!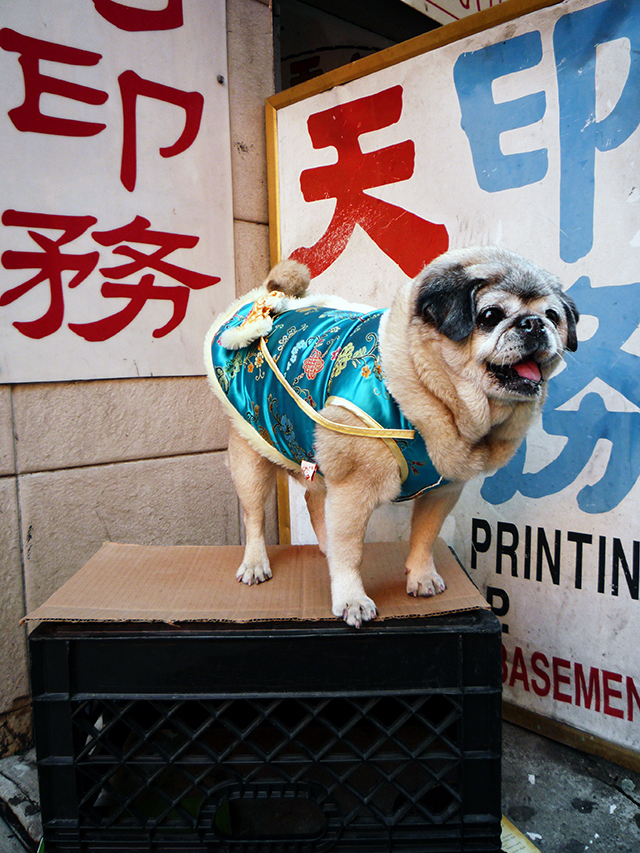 Mamma Biscuit sure seemed spirited as she watched the old Chinese ladies walking by while standing on her milk crate. They pointed and giggled at her and Mamma smiled on, feeling the spirit of her roots slowly return.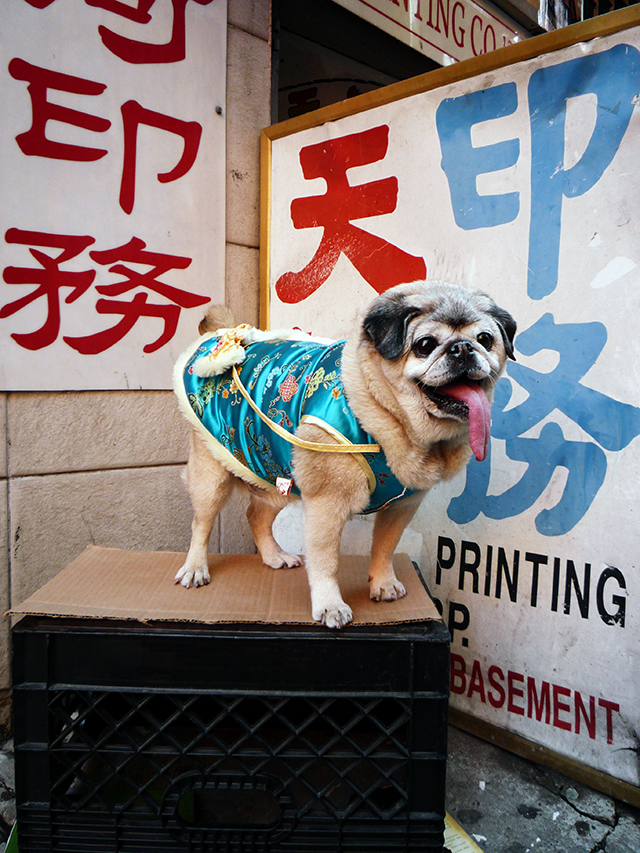 While Pell Street is certainly one of Chinatown's most iconic streets, Doyer Street is found branching off of it midway down the block and is one of only a few curved streets in all of Manhattan. In fact, Mamma Biscuit and her milk crate were parked a few steps away (across Pell Street) from the entrance to Doyer.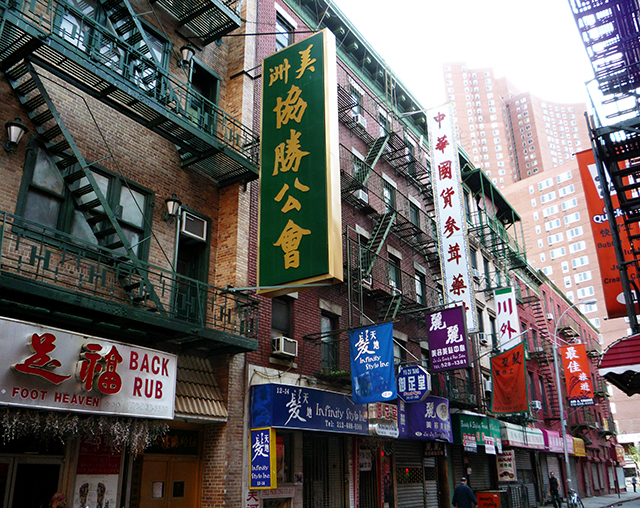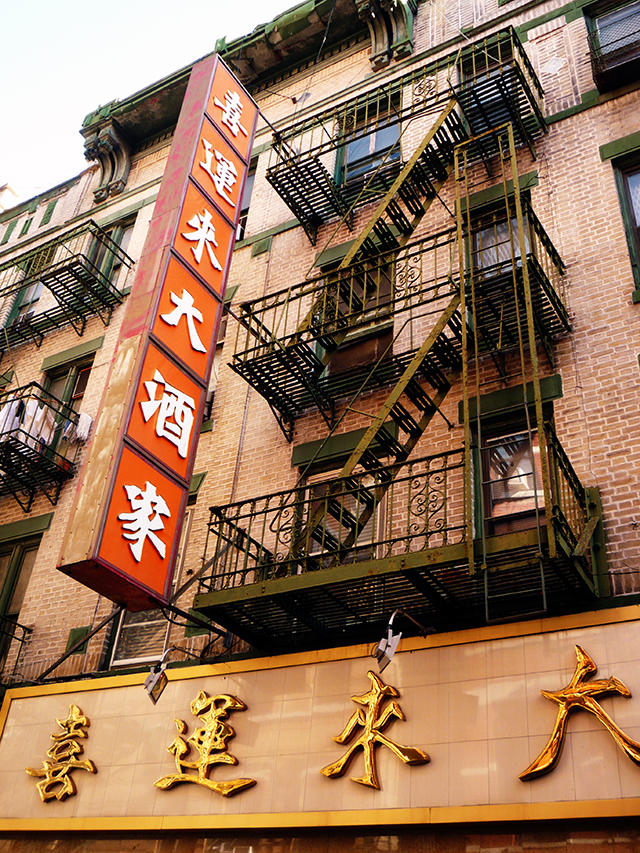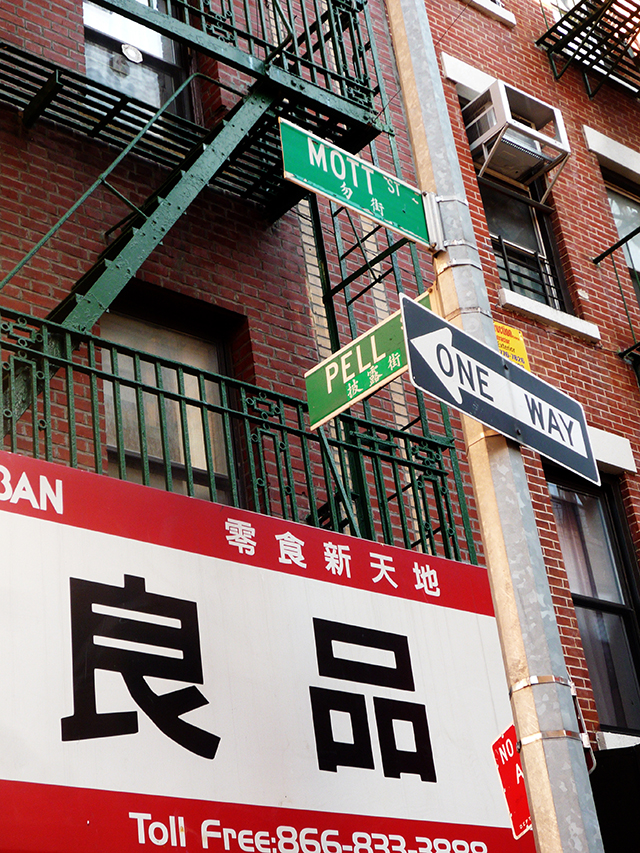 If you look at a map, you'll notice that Doyer Street is not a perfect curve but rather has a number of sharp angles which earned the nickname, Bloody Angle. Doyer Street was the site of numerous gang street battles and murders through NYC history and an alleged network of tunnels connecting several buildings also made for easy getaways for such violent activities. The street is essentially an old cart path and is named for Hendrick Doyer who ran a distillery here in the 1800's.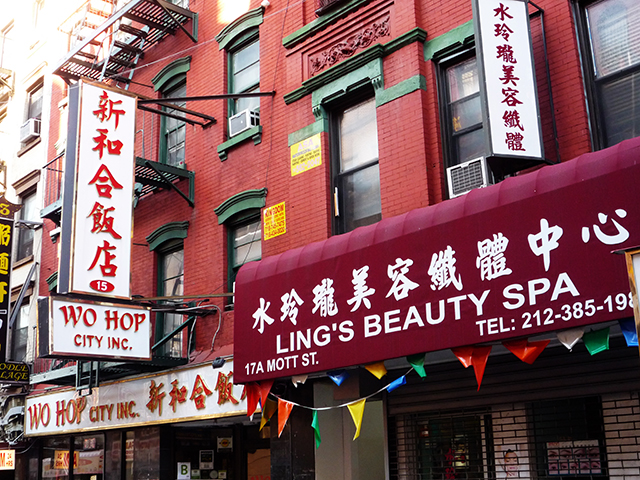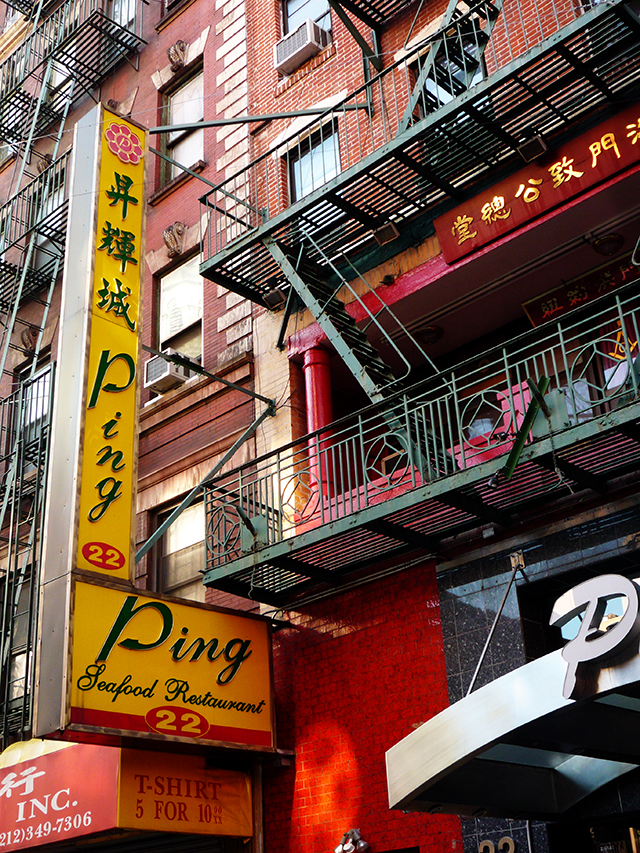 It's very narrow, and feels removed from the intense hustle and bustle of the heart of Chinatown. In fact, it was so early in the morning and the streets were so vacant that all you could hear was Mamma Biscuit panting for another peanut butter treat as I was snapping my camera in her direction.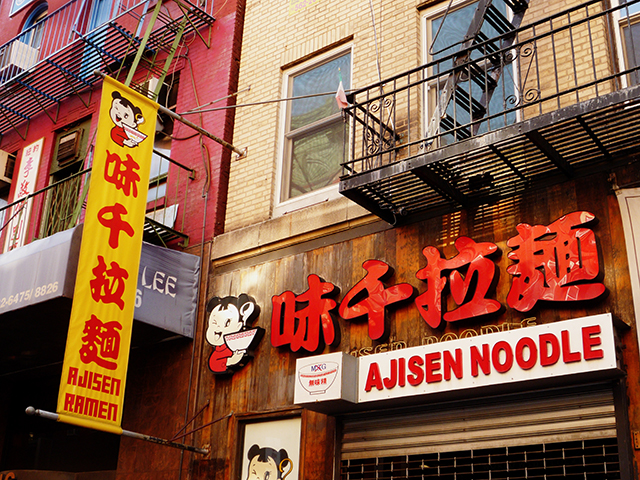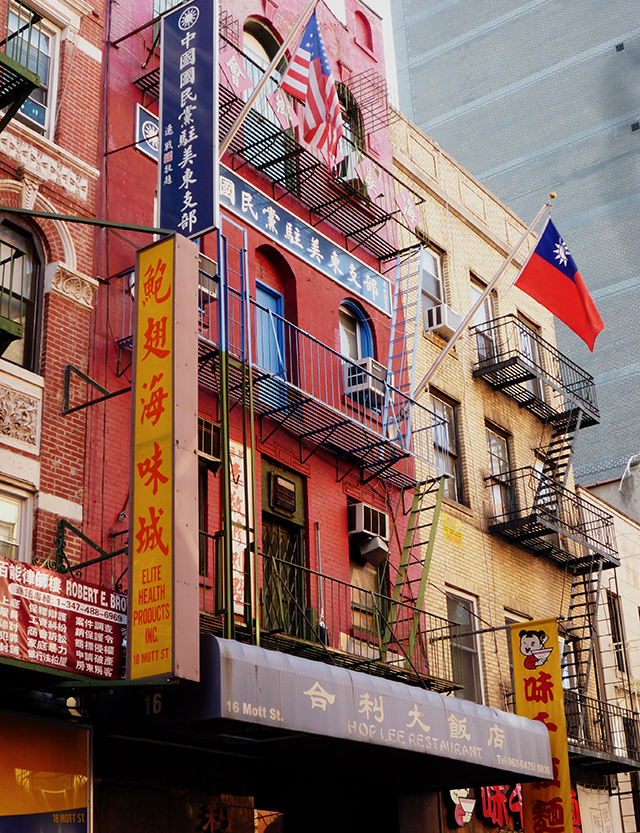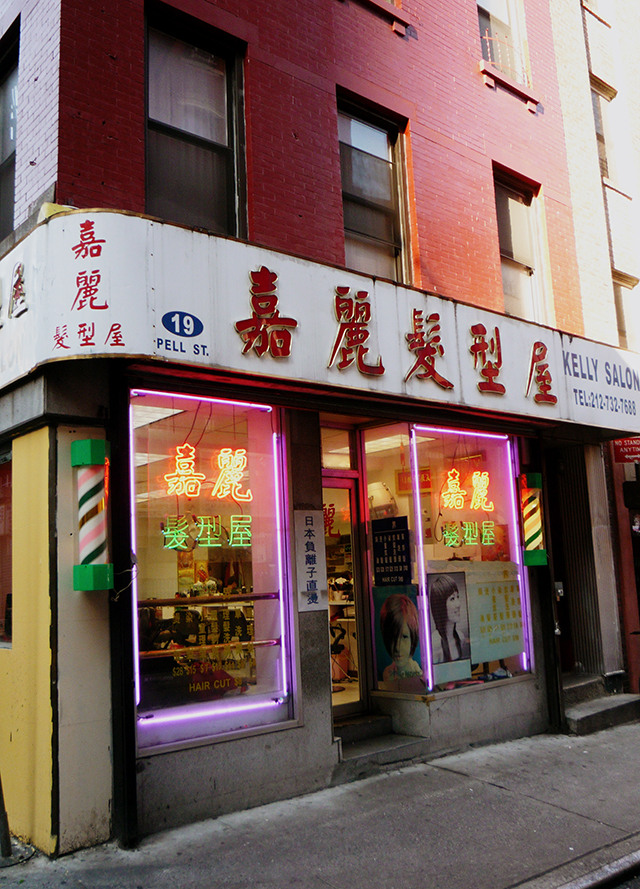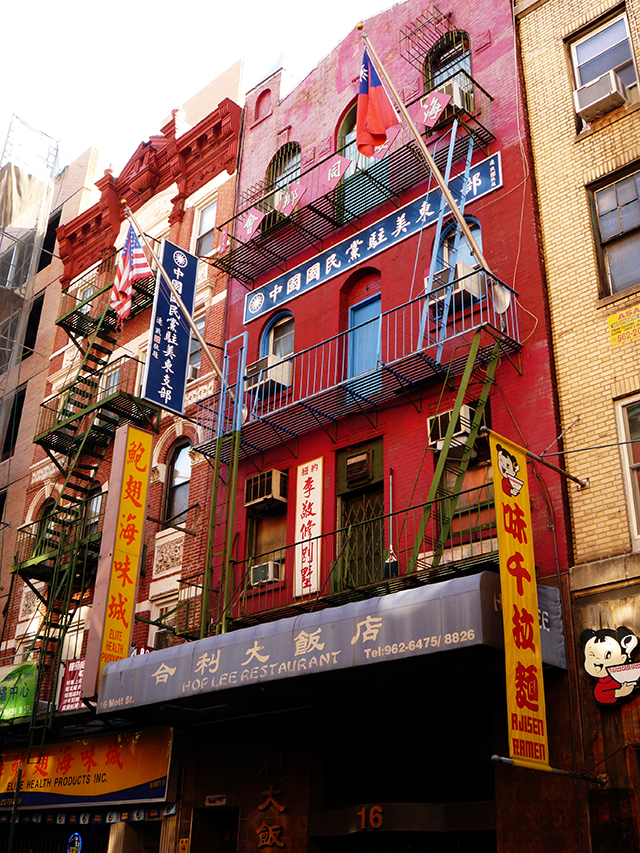 When we finished up our photoshoot, we walked Mamma Biscuit down Mott Street towards the very beginning of Mulberry Street where we set up shop in front of a Chinese funeral parlor situated directly across from Columbus Park and literally right next door to Le Baron, a trendy little nightclub in Chinatown. Tommy and I rang in the 2014 New Year at a party at Le Baron and it was so much fun. It was so funny to see nightclubbers and club workers getting out from a Friday night party while photographing our Pug on a milk crate.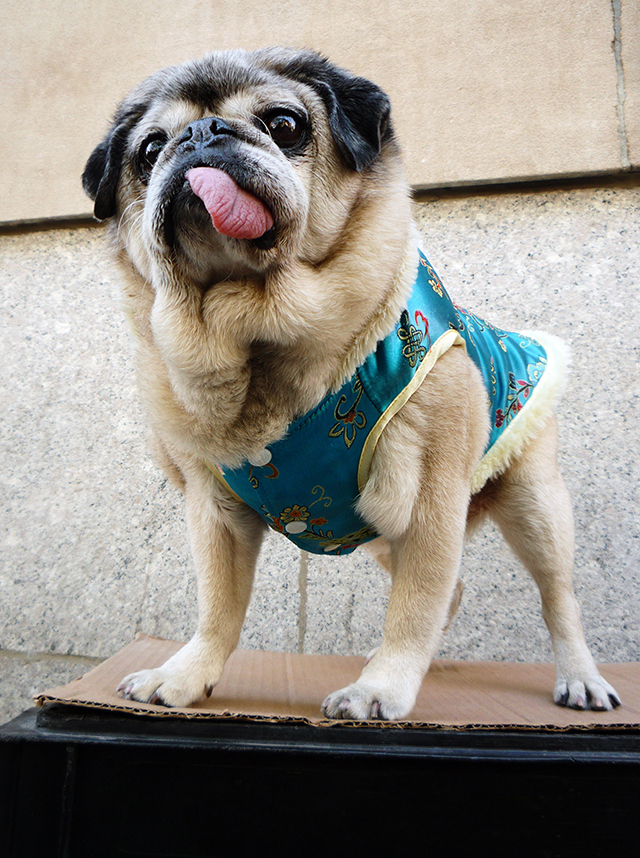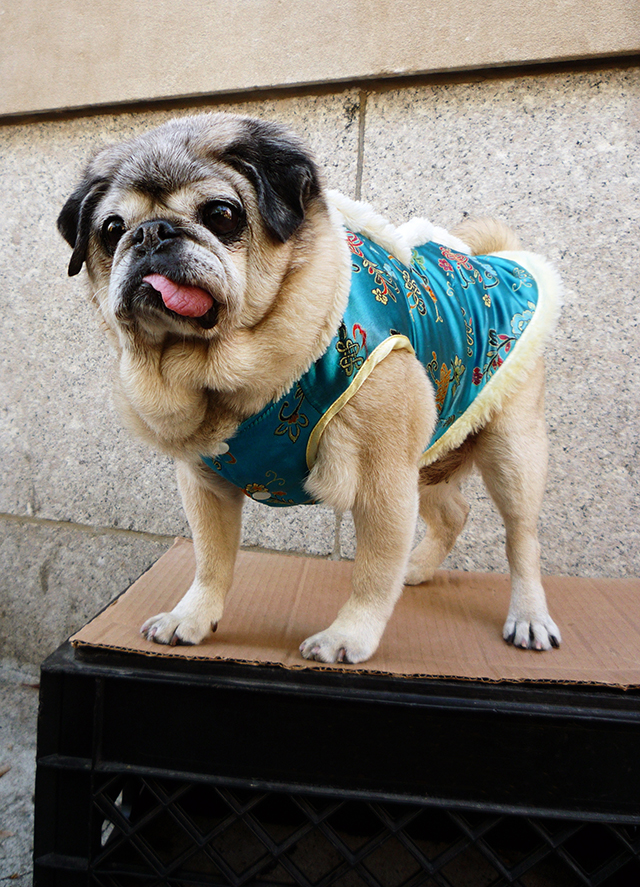 Many stopped to bear witness to Mamma's unbearable cuteness and undoubtedly hashtagged there iPhone pictures of her as #chinatownpugrealness! On our walk back to Canal Street, we passed by Pearl Paint Art Supplies store that has recently closed. Many landmark stores, restaurants, nightclubs and bars in and around NYC are vanishing due to extreme high rents. Mamma stopped at the corner of this iconic red building to pay her respects by squatting down to urinate!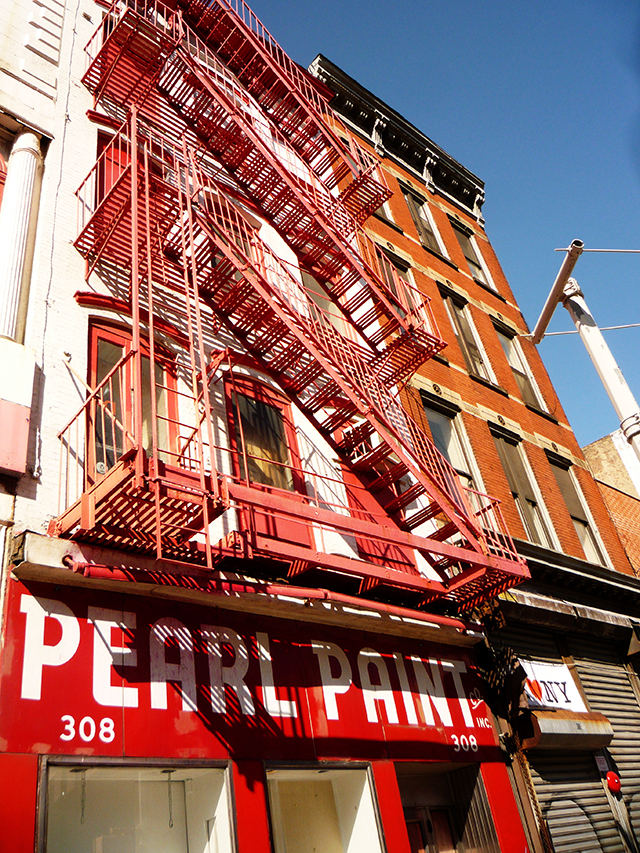 All in all, Mamma Biscuit has gained a new bounce of confidence in her step after visiting Chinatown. Our little Spumoni Face may never have the chance to touch Chinese soil in her lifetime but I think it's comforting to know that she lives in a city that has a neighborhood that is rich with Chinese history. A neighborhood that authentically represents who she is as a royal breed.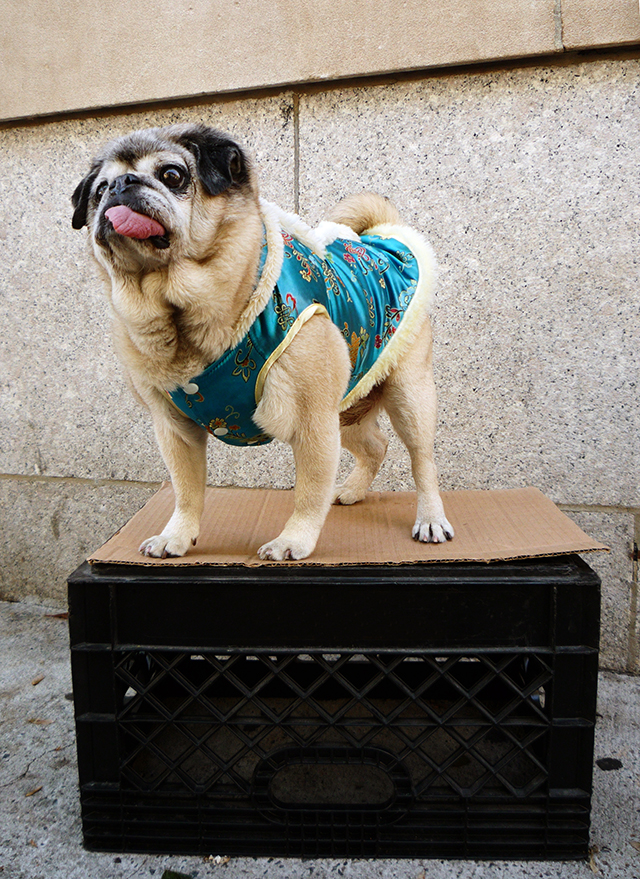 Like Cinderella, the best and well deserved Queens come from a troubled and abusive past. Mamma's royalty is innate and has always lived inside of her and she'll take that with her for the rest of her life.
Enjoy