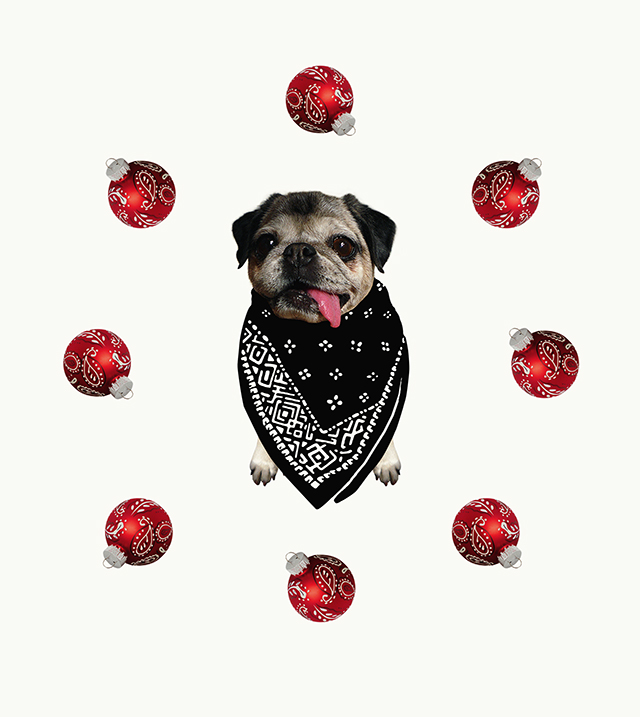 It's official, our holiday seasons from this point on at the Pug Palace will be whole lot gayer now that I have acquired my very first Diamonds of the Sea Merman ornament.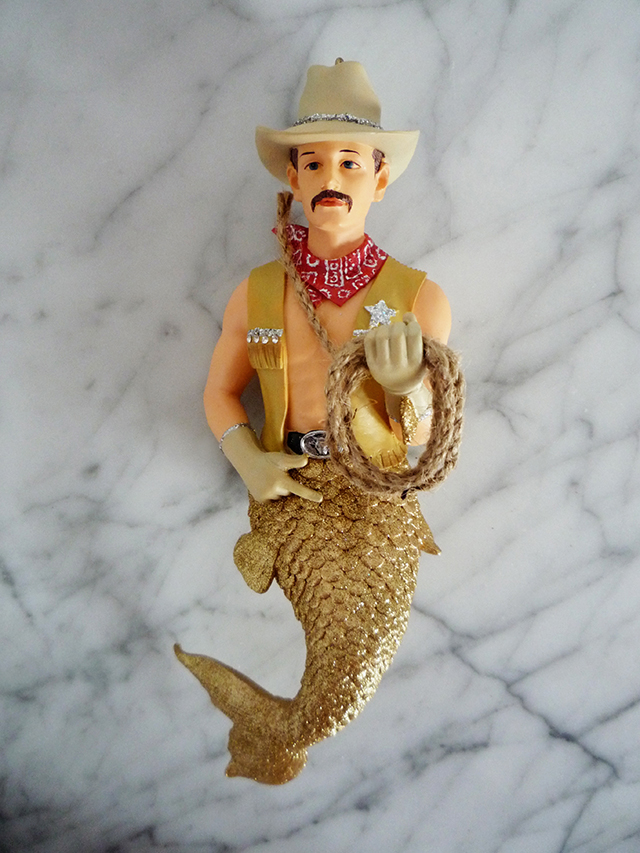 These hard bodied muscle stud merman of all varieties have been floating in and out of my life throughout the years while hunting seasonal items and several weeks ago, my dream came true when my friend Chris gifted me one from his travels to Georgia. Now anyone who knows me well knows that I'm a huge cowboy fanatic (I'm a regular Imelda Marcos when it comes to collecting cowboy boots) so it was only fitting that Chris snatched up the last "Clint" merman ornament known in existence! I say that because I make it a point to check out every gay book store in every town I visit (these ornaments are sold all year long) and have never once come across the legendary Clint ornament. I've seen photos of him online (he was part of the 2006 collection) and I always make a point of asking about him in the stores but I get the same response from all the sales clerks, "OH, Clint, that cowboy flew off the shelves years ago." So Chris, if you're reading this right now, thank you for lassoing what might be the last Clint merman on earth for me, I owe you big time.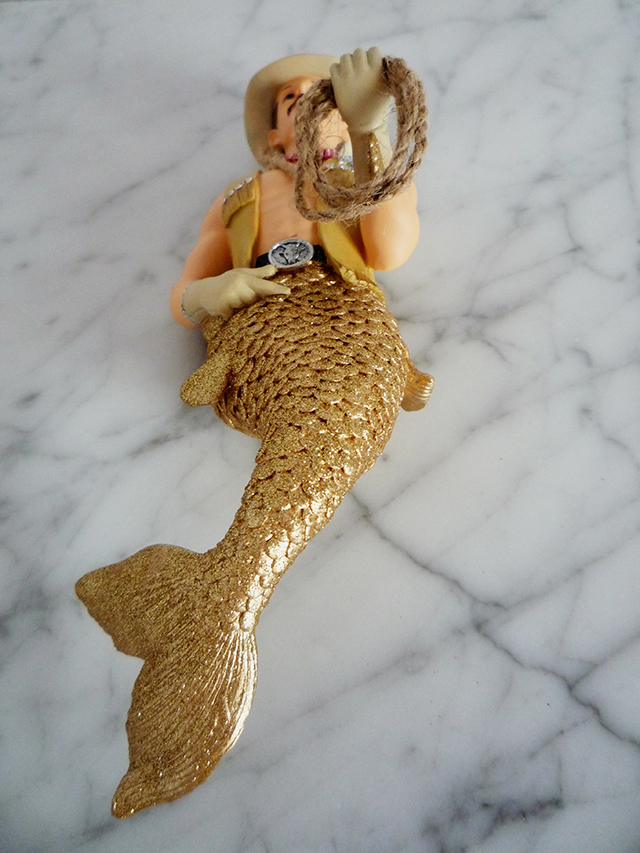 There is so much glitter on this cowboy you would think that good ol' Clint spent the first part of his life hanging on Mariah Carey's Christmas tree!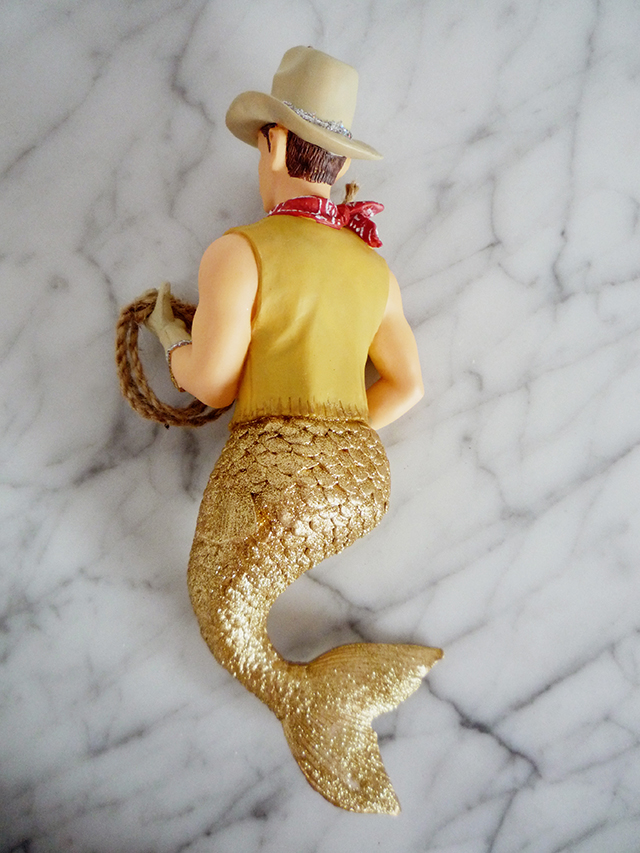 In keeping with the western spirit (and talking about gay book stores in general) my new Clint merman ornament would look extra hunky and sexy next to my red bandana balls that I picked up at the "Going Out of Business" sale at the Rainbows and Triangles store here in NYC several months ago.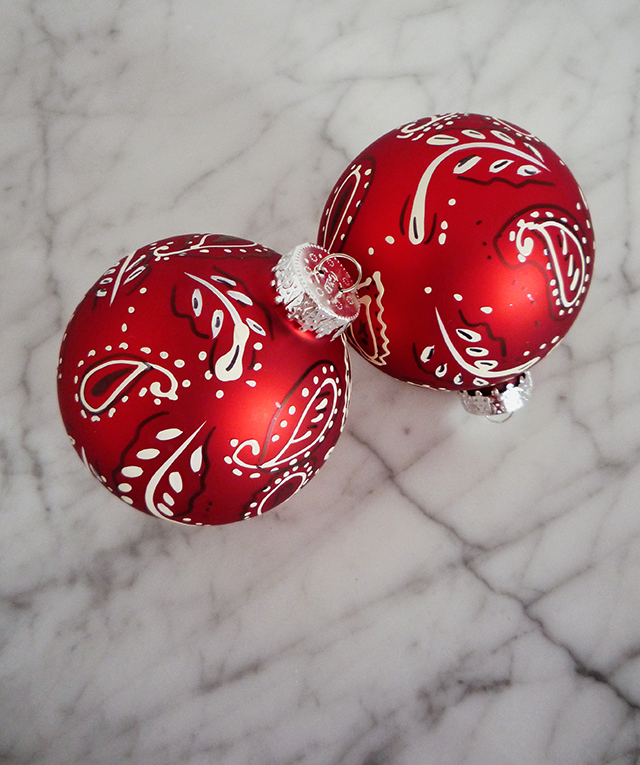 I was shocked when I stumbled upon a completely ransacked Rainbows and Triangles but somehow, I managed to find a set of three bandana Christmas balls at 80% off and Mamma Biscuit wagged her tongue (and curly tail) giving me her approval!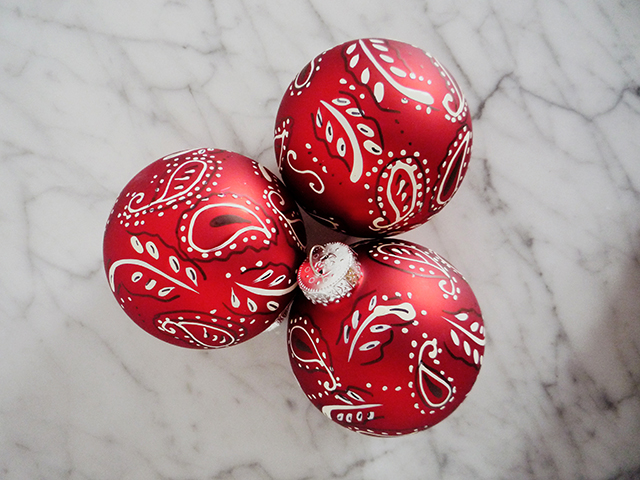 So that's it folks, a little Christmas for you in the month of May. Only two more months and we'll be celebrating Christmas in July on QVC. Quite frankly, I'm already yearning for the fiber optic/flameless seasonal wares that only a Home Shopping Network could provide—my void will be filled soon enough!
Enjoy